1x2/Goals
LE Havre
Paris Saint Germain
Monaco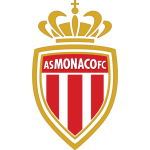 Montpellier
FC Augsburg
Eintracht Frankfurt
You have come to the right place if you are looking for over/under 2.5 and win tips on upcoming football matches. Here at Nostrabet, we regularly highlight the best selections from the world of football, including for the 'over/under 2.5 goals and win' market in the biggest games.
---
How Does The Over/Under 2.5 Goals and Win Predictions Work
As well as in-depth reviews of online bookmakers and casinos, we also provide our readers with free football tips that cover a range of different markets. Here though, the focus is on over/under 2.5 goals and win, which is a bet that combines two of the most popular football betting markets into one bet. So, for each of our predictions, there are two elements to it: who will win the game and how many goals will be scored, or – more specifically – whether there will be two or fewer or three goals or more.
Both parts of the bet must be predicted correctly for a successful wager. A bet on a home win and over 2.5 goals will need to see scorelines such as 3-0, 2-1, 3-2, 4-0 and so on., basically any home win with three or more goals in the match. When going win and under 2.5 goals, the number of winning scorelines is much more limited. For example, a bet on an away win and under 2.5 goals must see a final result of 0-1 or 0-2; otherwise, it will be a losing bet.
---
Factors Affecting the Outcome of Over Under 2.5 Goals and Win Bet
Before placing over/under 2.5 goals and win bet, it is essential to look at the key factors that can shape the outcome of your wager. The more information you base your bet on, the better your chances of success.
Historical Data and Statistics
Past performance is no guarantee of future results. Still, it can provide useful insights, even when the data is pretty old. For example, examining head-to-head results can often reveal some interesting trends. Many sides have their 'bogey' teams or stadiums. Sometimes, it can be a self-fulfilling prophecy as teams will be aware of their struggles ahead of a match. As players' mentality plays a massive role in football, long team-specific winless runs or unbeaten streaks should not be ignored.
Team and Player Form
As well as older trends that might exist, you will also want to examine more recent forms, results from the current season or even just the last handful of matches. Look at how often a team has been winning/losing and how many goals are scored in their matches. Be sure to compare any differences in home/away performances, too, as teams can perform very differently depending on the location. It is also worth seeing if a key player has been under/overperforming recently, as the performances of a star figure can have a huge say on the outcome of a match.
Injury and Suspension Information
One factor you cannot overlook is any recent injuries or suspensions that have been picked up. A team might be in great form because of their star striker, but if he is unavailable to play the next game, fortunes could well change. While some injured or suspended players are relatively easily replaced, others are not, meaning their absence can have a very negative impact on their team.
Playing Style of Teams
Possession-based, direct, counter-attacking, and high-press… there are many styles, and approaches teams prefer to employ. Tweaks will be made on a game-by-game basis, but by and large, sides tend to play to their strengths, and the manager will choose a style that the team are familiar with. As there is no one 'superior' approach, some styles work well against some teams and not others. This is one reason you may find teams can beat 'stronger' opposition one week but then lose to 'weaker' opposition the next.
---
Common Mistakes to Avoid When Making Over/Under 2.5 Goals and Win Predictions
When betting on the over/under 2.5 goals and win market, it is easy to make one of the common mistakes, especially as a beginner. The first trap people fall into is putting too much emphasis on short-term trends. You can undoubtedly get useful information from recent results, but to base your predictions solely around them is usually a bad idea due to the small sample size. You always need to look at the bigger picture, as teams' performance levels often fluctuate based on many variables.
This is especially true if there are specific circumstances surrounding an upcoming fixture. Perhaps it is a cup game or feisty local rivalry, maybe there has been a recent change in manager (which often leads to a 'bounce'), or it could be that one team is on the brink of relegation, thus making it a 'must win' game. The context of a match can be essential, and on-the-day factors can often carry more weight than the form book.
Lastly, bettors might have needed more research, relying on hunches or feelings rather than the four essential factors outlined above. Hunches will, of course, work sometimes, but they are rarely a sound long-term strategy.
---
What is the Difference with Over/Under 2.5 Goals
You may already be familiar with the standard over/under 2.5 goals market. If a match has 0, 1 or 2 goals in total (the combined total of both teams), then under 2.5 goals is the winning selection. If there are three goals or more, then over 2.5 goals become the winning bet.
The same principle applies here, only that you have this additional win element added to the bet. This is the only difference between the two bets. You need to correctly predict the number of goals, above or below 2.5, and correctly identify the match winner. This turns it from a one-part bet into a two-part bet, and punters must get both right.
---
How to Place an Over-Under 2.5 Goals and Win Bet
You will find that most bookmakers offer the over/under 2.5 goals and win market, so you are free to choose from virtually any of our top-rated sites. Be mindful, though, that the market can appear under different headings. Other names include match result and over/under 2.5 goals, WDW and over/under 2.5 goals and result/total goals. All of these enable you to bet on a draw, or either one of the teams wins.
You can create the bet yourself should your bookmaker offer a 'bet builder' feature, simply by adding your match result and over/under 2.5 goals selections.
Once you have found the market (or a bet builder) at your selected bookmaker, you need to follow the steps below:
If you have no funds in your account, place a deposit.
Find and click on the football match you want to bet on.
Within the list of markets, find over/under 2.5 goals and win (it may be within the 'goals' section).
Click on the odds of the selection you want to bet on to add it to your betslip.
Do the same for any other matches should you wish to place a multiple bet.
Enter your stake and confirm your bet on the betslip.
---
Additional Football Betting Tips
As well as over/under 2.5 goals and win tips, we also have other free-to-read predictions for you to enjoy. These are updated daily and are hand-picked by our footballing experts.
---
FAQ
How do you determine under/over 2.5 goals and the winner of the match?
It is not the easiest football market to call as you have two elements to consider, but the larger odds on offer often make it worthwhile. We make predictions for these bets by looking at the key factors mentioned earlier. Once this part is done, it is a case of finding a bet that provides good value for money, which is under-priced by a bookmaker.
Which league is best for over/under 2.5 goals and win predictions?
There is no standout league for this market, but for over 2.5 goals and win, many leagues in Austria and Germany see plenty of goals with a fairly low draw rate. The same can also be said for some divisions in Scotland, Wales and the Nordic countries. This is trickier for under 2.5 goals and win, as most of the lowest-scoring leagues see a high percentage of 0-0 and 1-1 draws.
Is it safe to bet on over/under 2.5 goals and win the market?
No betting market provides 'safe' returns, as you are always risking your money any time you place a bet. With this in mind, never forget one of the most essential gambling rules, and never bet more than you can afford to lose.

You can at least make the betting experience safe by ensuring you place your over/under 2.5 goals and win bets using a trusted and reputable bookmaker.
Does Over Under 2.5 Goals and Win include extra time?
No, as with most football markets, any bet you place on over/under 2.5 goals and win will be settled based on the 90-minute result. Any goals or changes in results in extra time will not be taken into account.
Can I place over/under 2.5 goals and win bet on a mobile app?
Placing such bets could not be much easier, given how many bookmakers have mobile apps. If a bookmaker offers the market on their desktop site, you are almost certain to find it on the app too.
What should I consider before placing over/under 2.5 goals and win bet?
For anyone wanting to take betting seriously, you should be looking at historical data, recent form and injury/suspension news before placing an O/U 2.5 and win bet. If you can, stay with leagues you are familiar with, as you will better understand the significance of any injury/suspension news. If you would rather not do your research, you can simply follow our well-researched predictions!