Both Teams To Score Tips
16:00
kalmar FF
Degerfors IF
Both Teams Score : No

@ 2.03
21
22:00
Manchester City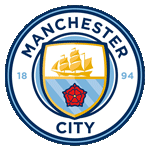 Inter
Both Teams Score : No

@ 1.88
45
Here you will find regularly updated both teams to score predictions as chosen by our professional football tipsters.
Whether you are interested in football or several other sports, you will find the Both Teams To Score betting markets. This is the go-to option for many punters because the odds for it are usually good.
Although this market is straightforward, you are about to learn everything about it. Once you're done with this article, you will know the ins and outs of BTTS.
---
Expert Strategies for Predicting Both Teams To Score in a Match
Albeit easy to understand, BTTS can be a tricky option for online betting. Luckily, we are aware of the potential problems when using the option. Consequently, the Both Teams to Score and win tips and strategies mentioned below will help you make the most of this option when playing.
Some people are not fans of betting strategies, but if you follow the correct ones, you could improve your win rate. With that said, here are a few things to keep an eye on.
Research the Teams
Before reading the BTTS prediction or any other betting market, you must research the teams that will play. Check things like their previous results, overall goals scored/conceded, and everything else that may affect this market. Once ready, choose Both Teams Scoring and place your bet.
Consider the Teams Styles of Play
People often need to remember that each football club has a different style of play. Some are more aggressive, but you can also find teams that will try to score a goal and do everything in their power not to get one. Sadly, those options are not good if you want to use Both Teams to Score for today's market.
Look for Matches with a High Level of Importance
When choosing a Both Teams To Score or No tip, you can browse the games with high importance. Most of the time, these games may lead to open matches with both teams looking for goals and the final win. However, it depends on the situation because the case may feature a team that doesn't want to concede a goal and the prediction changes.
Check the Teams Head-To-Head Record
Some teams score many goals, but to their weaker defence, their opponents also score against them. However, this may not be true when playing against a specific football club. So, before choosing the BTTS football market, check each team's performance.
Pay attention to Team News
When reading football tips Both Teams to Score, you should also check the latest news regarding the two clubs. Sometimes, you may find things that will affect the given team/player and may prevent you from winnings.
---
How to Build Both Teams To Score Accumulator
To build a Both Teams to Score accumulator bets, you have to:
First, check the BTTS predictions and choose one of the top-tier online bookmakers.
Second, sign up, log into your existing account, and go to the sportsbook.
Third, choose one of the many available football matches and select the markets you want to bet on.
Fourth, once the options are in your bet slip, decide the amount you want to wager and place your bet.
Both teams to Score is an excellent option for an accumulator bet because you can combine it with many other markets. Even though adding more and more options will increase your odds, you should remember that it also increases the risk of losing.
---
What Do Both Teams To Score Mean?
There is nothing complicated about both teams to score (BTTS) betting market; it is simply when the two teams involved in a match both find the back of the net at least once each. Typically, with both teams to score betting, you will be betting on a 'yes' outcome, this being that both teams can register a goal. It is possible, however, to bet on BTTS – 'no' so for this wager, you will be hoping that one or both teams fail to score a goal.
Whether you check the best BTTS tips or choose a random bookie and use this market, you will find it everywhere. Aside from betting on soccer matches from the domestic leagues, you can also use it when wagering in international competitions.
---
Both Teams To Score Odds
One of the reasons why many people look for BBTS predictions is because of this market's odds. Even people with no experience in online betting will notice that this market provides better odds than most other options. However, this is only true if you bet on specific events.
Some football matches won't offer high odds for this market because the two teams always score many goals against each other. That said, choosing this market when one of the teams is the big favourite will offer good BTTS odds. Keep in mind that it all depends on the online bookmaker, which is why it is essential to find a good one.
---
BTTS & Win Predictions
Some people come across different Both Teams to Score and Win tips for today and learn that this is a different market. What's interesting about it is that it combines two markets in one. Choosing Both Teams to Score and Win means you punt on the classic BTTS and the Match Winner in one.
---
How to Identify the Best Both Teams To Score Betting Opportunities
To identify the best Both Teams to Score betting opportunities, you need to know what to look for. Fortunately, we offer the best Both Teams to Score predictions, so here are a few things to keep in mind.
Check the teams' current form
To predict your bet slip when you've added the BTTS market, you have to make sure that the clubs will score goals. Although you can't predict whether this will happen, punting on teams who have been doing well recently is a step in the right direction.
By checking each team's most recent results, you can determine whether they're likely to score at least one goal.
Take a look at the H2H record of both teams
Most of the free BTTS tips you will come across will include details regarding the H2H results of both teams. Although some of you may find this strange, the information is helpful because certain clubs have problems scoring against a particular opponent. If that's the case, you may want to look for football tips that focus on another market.
Consider the Odds and possible movements
Since BTTS is one of the score bet markets you can wager on, it will have lucrative odds. However, you should keep in mind that the odds could change, especially if you decide to punt on a given selection after it begins. Consequently, you should pay close attention to the odds because you may find a good deal. Keep in mind the odds can also go lower, especially if one of the teams has already scored a goal.
Check the other popular markets and evaluate the risk
Although this betting market is popular, this doesn't mean that bookmakers don't have other options. On the contrary, you can find many alternatives, but some are too risky. So, your job is to check everything to see whether BTTS is the best option for the current match.
Learn if you can use Cash Out after placing a Both Teams to Score bet
If you check some of the Both Teams to Score betting tips, you will see that they often suggest using features like Cash Out. Even though the latter is available on most online bookmakers, not all of them will let you use it. Having access to this feature can be helpful, so keep an eye on it.
---
Which are the Best Football Leagues for BTTS?
Leagues with a high both teams score rate can see it occur in around 65-70% of matches. At the other end of the scale, it can drop to 25-35% for leagues where clean sheets are a regular sight. It is a market that sees some sizeable fluctuations each year, but there are those leagues that consistently feature high up the BTTS table. The Singapore Premier League, The New Zealand National League, the Swiss Challenge League (second-tier) and the Norwegian Eliteserien are some good examples of these.
Some of the other best football leagues for BTTS feature the following:
English Premier League
German Bundesliga
Italian Serie A
Spanish La Liga
Regardless of which Both Teams to Score tips today you go through, you will always find matches from one of those leagues. Besides being the best in the world, the teams that play there score many goals.
The EPL, for example, is home to teams like Manchester City, who score more goals than almost any other soccer club. In Germany, you have Bayern Munich, a team that scores plenty of goals but also concedes a lot, even against the underdogs.
Real Madrid and Barcelona dominate La Liga, but if you check their recent matches, you can see that they often concede goals. The same applies to the best teams in Italy, most of which are known for their attacking playstyle. Sometimes, you can find good options for this betting market in the UEFA Champions League games.
After reading the popular BTTS predictions, remember to check each team's previous results. Sometimes, even the best in the world have problems.
---
The Top Factors to Consider When Selecting BTTS Tips
Whether you're interested in Both Teams to Score in both halves tips or the classic predictions, you will come across a lot of options. However, most of them won't be worth it because the person behind them does not have the needed experience. With that said, here are a couple of things you should take into account.
Only look for tips from reputable sources – We can't stress the importance of finding a credible source for your tips enough. Since you will bet with your own money, you should find someone you can trust.
Check the tipsters' track record – Don't trust people because they claim to be experts. Always check their track record to see their success rate.
Research the teams yourself to see if the tipster covered everything – The sports betting tips for Both Teams Scoring must include information about almost everything related to the two soccer clubs. However, some tipsters don't include that info.
---
Advantages & Disadvantages of BTTS Tips
Advantages
Offers good value for betting
Early payout if the market is settled
Disadvantages
Usually, the odds are not very high
One fun element of following our BTTS tips is that bets generally stay 'alive' until very late in the game if they are not winners already. You may just need one team to score, and of course, this is a possibility right until the final whistle. You also have the benefit that many times your bet will be a confirmed winner well before full-time, meaning no nervous wait or a boost of your 'cash-out' price if part of an accumulator.
There are a few drawbacks to this extremely popular market, but it is not ideal for punters looking for big-priced single bets. The odds on both teams to score are very regularly under 2.0, possibly around 1.5 if you are picking a match with two top-heavy teams.
---
Alternative Football Betting Markets to Both Teams To Score
After checking the football BTTS tips, you may discover there are better markets for you. Not because plenty of alternatives offer good odds, and you can find them everywhere. Let's go over some of the most popular options.
Banker of the Day
If you're not a fan of riskier bets and want to maximize your chances of winning, the Banker of the Day is the best for you. After you check BTTS tips Saturday or the tips for another day, remember that the Banker of the Day includes low-risk markets.
Correct Score Tips
If none of the tips for Both Teams to Score this weekend seems interesting, check the Correct Score tips because the odds will be much higher. Of course, this market is more difficult to predict, even if you are an expert.
Football Draw Tips
If you decide that you only want to bet on soccer, the Football Draw tips will come in handy. Predicting a draw is not easy, but the odds attract many people. That's why some of the world's best tipsters decided to focus on this option.
Daily Double Tips
The idea behind the Daily Double tips is to show you two markets you can combine into one to get better odds. Some people prefer the tips Both Teams to Score, but this option can give you more lucrative odds, so it attracts a lot of punters.
Football Accumulator Tips
You can create all kinds of Accas using the Football Accumulator tips because they will show you many options. Even though some include BTTS, this isn't always the case.
---
Common Mistakes to Avoid When Using Both Teams To Score Predictions
It doesn't matter whether you're interested in Both Teams to Score no draw tips or you like the regular predictions; there are certain things you should avoid doing. Sadly, everyone makes mistakes, so here are some of the most common things to remember.
Betting more than afford to lose – This is a general rule you should follow because online betting is risky. Only wager what you have or can afford to lose.
Not checking the news regarding the two teams – Knowing the latest information about the teams you want to bet on will help you make a better decision.
Not doing your own research – Although you can trust the best tipsters in the world, you should always conduct your research and check the BTTS stats. This will allow you to check whether the tipsters provide accurate information.
Not consider the odds – Unsurprisingly, you should always check the odds before betting. Sometimes, the both teams scoring market is not worth it.
---
Where to Place your BTTS Betting Tips?
You cannot go wrong with any of our top-rated football betting sites for your team to score bets, as all of them offer this market across many matches. For players that reside in an eligible country, Betfred is also worth looking at as their 'Goals Galore' feature provides guaranteed odds for both teams to score predictions, which can be, depending on your selections, provide better value for money.
Many of the recommended betting sites on our website offer free bets and other promotions for football bettors. The point here is you can use your free bet to place BTTS bets on various events, including the Champions League, FA Cup and other tournaments.
Before you claim the bonus, you should check when the free bets expire and the qualifying bets requirement. Sometimes, rules claim that only wagers on minimum odds stand for a qualifying bet. Also, some bet credits apply only to specific events and markets, so BTTS bets may be outside of them.
---
FAQ
How do I make a BTTS bet?
To make a BTTS tip, you must choose one of the many football events and add this market to your betslip. Once ready, you have to place a bet.
Can I Place a BTTS Bet on Any Football Match?
Yes, you can place a BTTS bet on any football match if the bookmaker offers this market.
Do Both Teams To Score Goals in the Extra time Counts?
No, like most footballing markets, both teams score bets will be settled after the 90 minutes (plus injury time) is up. So, you will need both teams to find the back of the net before any period of extra time.
What Does BTTS Mean?
BTTS is a common abbreviation for the popular betting market of both teams to score. Unless explicitly stated otherwise, any BTTS tips will back 'yes' – both teams to score rather than 'no'.
When are your BTTS Tips Released?
BTTS tip feature regularly, but there is no precise time for their release. We do, however, aim to release them at least several hours before the tipped match begins.