BetBuilder
21:45
Mansfield Town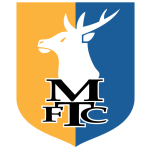 Grimsby
Мансфийлд да БиеНад 1.5 ГолаНад 7 Корнера
@ 2.87
At Nostrabet, we supply readers with free and regularly updated predictions backed by stats and analysis. These football tips typically focus on one market. However, we also have football bet builder tips in cases where combining markets provides a great value wager.
---
Bet Builder Explained
What is a bet builder? Well, they are a relatively new addition to online gambling. Early adopters, like Betsson, rolled out the feature in 2017, when it was in its infancy. Heading into 2018 and 2019, though, the bet builder feature firmly entered the mainstream. Bookmakers now view a bet builder as something of an essential extra. Since then, it has become a custom bet feature you expect to see offered as standard.
The reason bet builders took off and are still so popular is that they enable something that wasn't possible before. That is to say, combing multiple markets within the same match. This means punters can now create highly customised bets tailored to the level of risk they want to go for. In the past, getting a high-odds selection for one game was tough. It required opting for one ambitious pick. But now you can combine several 'safer' selections.
For any bet builder, you will need at least two selections, also known as legs. There is often no upper limit, but some sports betting sites accept up to 6, 10 or 12 choices at once. Although commonly, punters will choose between three and six selections.
---
Bet Builder vs Accumulator Bet – What's the Difference?
As you can see from our accumulator tips page, accumulators involve combining markets from several different matches. This is almost the opposite of a bet builder, which combines several markets within a same game.
Although the selection process is different, bet builders and accumulators share one common element: all selections must be correct. You will lose the entire bet if even one leg is incorrect in either a bet builder or accumulator bet settlement.
---
Sports and Betting Markets Available for Bet Builders
Football is the sport where you are most likely to stumble across a bet builder. This is large because football is such a popular betting sport. But also because it is a sport with many different markets. There are team-related outcomes, so over/under goals, corners, shots on target, cards, match results, handicaps, etc. But there are also lots of player-specific bets. You can find fouls, passes, shots, goals, cards, assists and tackles here.
As a general rule, the more popular matches have a larger set of markets, including many player-specific ones. For lower-league matches, bet builder predictions are commonly available. But you may find only team outcomes are available. A few examples of leagues that offer the Build a Bet feature are Premier League, La Liga, FA Cup, Europa League, Champions League and more.
Although it is very much a football-focused addition, some larger sites have expanded their bet builder offering. This means you can build bets at some bookmakers across other popular team sports such as basketball, baseball, ice hockey and American football.
---
Bet Builder Odds
With an accumulator, to calculate the odds, simply multiply the selections together. For a bet builder, though, the maths is more complex. This is because selections are often connected. Imagine if you had Arsenal win and score over 3.5 goals. If they score 4+ goals, they'll likely win, too, so you cannot treat these as independent events.
This means that each bookmaker has an algorithm for calculating bet builder bets and odds.
---
What To Research Before Betting
One of the reasons many people like bet builders is that it cuts down the research time required for a well-informed bet. Rather than having to look up information across many teams, you can just focus your attention on the two teams involved in one fixture.
There are many bits of information worth looking out for before placing any bet builder. Firstly, you want to check your more basic information, such as current standings, form, home/away records and recent head-to-head performances. This will provide you with a solid foundation, but then it is time to dig deeper and look at the specific circumstances surrounding a match.
This means looking at the line-ups to see if there are any key absences due to injury, suspension or personal circumstances. If a player is out of position, how might this impact their performance? You may even want to check the appointed referee and assess whether they tend to give lots of red/yellow cards.
Finally, consider any additional circumstances surrounding the match. This can include things such as one team having a much more important fixture in a few days or one player being one yellow card from a two-game suspension.
---
Recommended Bookmakers for Bet Builders
Thankfully, lots of websites offer high-quality bet builders these days, so you don't have to look far to find one. A bookmaker should have lots of available markets and competitive odds and offer the bet builder across many sporting fixtures. Factoring in these three considerations, we are most impressed with the best bet builder sites below:
---
How to Use Bet Builders
For sites that offer bet builders, you must navigate to the 'bet builder' section of a particular fixture. Often this will be one of the headings.
From there, you can select from any of the available markets.
Click on the odds to add it to your betslip.
Enter your desired bet amount to complete the bet.
---
Additional Football Betting Tips
In addition to the best bet builder tips today, we also publish a variety of other predictions selected by our footballing experts. These include the following:
---
FAQ
Are bet builders worth it?
If you are happy to do your research, bet builders can be attractive and entertaining bets.
Can I request a bet builder bet via Twitter?
A small number of bookmakers allow customers to request specific, multi-part bet builder wagers via Twitter.
What are some advantages of bet builders?
The ability to create large-odds bets on just one match and having complete freedom to customise your wager on bet builder tips.
Is this a popular betting option?
Yes, bet builders have proven very popular. In the coming years, we expect even more bookmakers to offer the feature.
Can I add a bet builder to an accumulator?
Some bookmakers support this, but others do not allow bet-builders to be combined with other selections from other matches.
Can we use free bets on bet builder predictions?
Free bet stakes may be available for bet builder bets, but you should confirm the qualifying bet in the bonus terms and conditions. If the free bet credits stake is valid for bet builder tips, then you can place your prediction.