Draw Tips
18:30
NK Domzale
Celje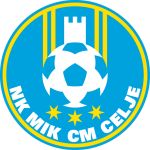 2
Our Football Draw Tips highlight matches our in-house experts firmly believe will end up all-square, with nothing to separate the teams.
---
How to Accurately Predict Draws in Football?
If you want to be as accurate as possible with your draw predictions, you need to do your research. Ideally, at a minimum, you will look at the draw rate of the two teams involved over the current season, any major injuries or suspensions, plus the recent home and away form of each side.
A good starting point is to look at fixtures involving two relatively even teams, but where the slightly stronger team is playing away from home. Being the visiting side is often enough to cancel out a slight technical superiority, and this often results in a tied contest.
---
What is the Draw Betting Option?
With a draw bet, you are simply betting on there being a stalemate after 90 minutes (plus injury time). All bets are settled at this point, so it makes no difference if the match heads to 30 minutes of extra time or penalties. Any draw will do, too, whether that is a boring goalless affair or a thrilling 3-3 encounter.
---
How to Place Winning Bets on Draws?
Betting on a draw is always easy to find as it is available in the 'match result' betting market, which is often the default selection. Simply opt for 'draw' or 'X', as they both mean the same thing. As for how to add winning selections to your betslip, sadly, there is no way of guaranteeing success in this market (or any market for that matter). Due to it not being the easiest result to call, you have to accept you will get it wrong sometimes, but the potentially favourable payouts can more than compensate for this when your pick comes in.
Read the Statistics
Over time you will become more efficient at doing your draw-based research as you will be able to ignore less relevant information. Statistics are freely available on the internet, so you do not need to pay for information and thus be down on money even before you have placed your bets. One of our main statistics tips would be not to put too much weight on historical data as teams change a lot, even on a week-by-week basis, never mind from season to season. You should also always break down statistics by home/away, too, as these often paint two entirely different pictures of a team.
Watch the Odds Movements
Getting the best value from your bets often means tracking the market to check in which direction it is heading. If you notice the odds are drifting, you can afford to wait a while and see for how long they continue to drift. If they are shortening, though, you will either want to jump in quickly or leave it a little while and hope the price returns to what it was before.
Search for Value Bets
No matter how good you are at football betting, you will never win every time. This is why it is important to regularly place good value bets so that your payout is strong when you do win. You will find that some draw results offer good value across bookmakers, whereas for others, you will have to target the bookmaker(s) offering the best price.
---
Which is the Best Betting Site for Betting on Draws?
No betting site consistently offers the leading odds for a draw in football matches, so it is impossible to say a particular brand is a top place for value. You may find you are better off betting with a site that rewards regular customers with deals such as free bets and odds boosts. By using these on your draws, you can get better value for money than many other sites.
---
FAQ
What is a Football Draw Accumulator?
A draw accumulator simply involves three or more draw predictions that are all combined into one single bet. These tend to offer big returns as individual draws are rarely available at odds much shorter than 3.0.
How to Spot a Valuable Draw Betting Market?
This is something that will come over time as you get a better feel for the actual likelihood of a draw occurring based on your research. Until then, though, you can simply stick with our Football Draw Tips as we pick out the valuable selections for you!