Over 3.5 Goals Tips
21:45
Switzerland
Israel
14
01:00
Haiti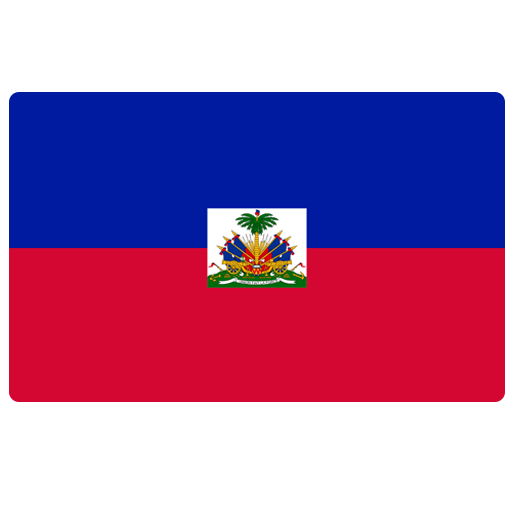 Bermuda
1
From the world of football, find the best betting tips for over 3.5 goals here at Nostrabet.
What is Over/Under 3.5 Betting
As the name suggests, with over/under 3.5 goals betting, you are gambling on the total number of goals that will be scored in a match, the combined total of both teams. Under 3.5 goals requires a match to have three goals or fewer, while over 3.5 goals require four goals or more. If betting on a cup contest, be mindful that any goals in 30 minutes of extra time do not count for this bet.
In Which Cases Do the Over 3.5 Goals Market Win?
To place winning over 3.5 goals bet, the football match you have selected needs to see a minimum of four goals. Once the fourth goal has been scored, your bet is a guaranteed winner and whatever else happens in the match is irrelevant. It does not matter how the goals are scored, whether it be a penalty or an own goal, nor does it matter which team scores them.
For example, let's take the Premier League North London Derby between Tottenham and Arsenal. If the game ends with at least 4 goals scored by the two teams combined, then your over 3.5 goals tip wins. Also, suppose there are at least four goals at the earlier stage of the Premier League match. In that case, your bet will be decided successfully earlier.
---
Strategy Guide For Betting on Over 3.5 Goals
If you don't have enough sports betting experience, you may want to learn more about the over 3.5 goals options. This is one of the popular football betting markets, but since some people don't know how to use it, we've created a guide. Our professional experience allowed us to highlight some of the most important things to know, so let's check them.
Be really careful which match you wager on
Even though this sports betting market will be available for everything from the Champions League to a regular match, you should be careful what you bet on. After all, it is more likely to see more goals in certain matches than in others.
Always check the head-to-head results
Once you learn the over 3.5 goals betting tips, don't place a bet on it before checking the h2h results. In some cases, the two football teams don't score that many goals against each other.
Check each team's current form
Betting on one of the most popular betting markets means there should be at least 4 goals in the match. So, before using it, check each team's current form to see if it is on a winning streak.
Pay close attention to the teams' average goals
When you check each football betting option's current form, you should also watch the average goals closely. After all, some teams score more than others.
Make sure the football team is using its top goalscorers
Not all footballers are the same when it comes down to scoring goals. For example, Cristiano Ronaldo was the leader when he was in Real Madrid. That's why you have to check whether the given player will participate in the match.
---
How Do we Select our O/U 3.5 Goals Tips?
A good over/under 3.5 goals tip is always based on research, as previous results can be a very useful indicator for predicting how goal-rich an upcoming contest will be.
Equipped with masses of data, we are able to identify some standout betting options, whether it be over 3.5 goals or under 3.5 goals scored. We then take a look at the available odds for each of them, and from these, we highlight the ones that offer the best value for money.
---
Best Over 3.5 Goals Odds
If you check some under/over 3.5 goals predictions, you will see that bookies provide different odds for this market. Fortunately, you don't need to conduct your own research if you don't want to because we at Nostrabet have done everything for you.
In addition to providing tips about using this market, we've also compared the best bookmakers. All the options you will find on our website offer good odds for this market and anything else. Some of them also have exciting football betting features.
---
Over 3.5 Goals Accumulator
Some people who read the latest over 3.5 goals predictions will see that people often suggest combining the market into an accumulator. The latter is prevalent among sports bettors because it allows them to get better odds. However, it also increases the risk because players need to predict all markets in the ACCA to win.
You can choose from different kinds of accumulator bets in this market. For example, football bettors often use the FT result (1×2) and the First To Score Anytime. Needless to say, you can't combine markets that self-exclude each other, but you can combine over 3.5 goals selections with other types of markets from various events.
---
Alternative Football Betting Markets to Over 3.5 Goals
Those who check the over 3.5 goals tips may discover this is not the best market for them. Fortunately, there are many other alternatives to pick from, and punters can find them using any online bookmaker.
You are about to see a list of the most popular football betting markets aside from the over 3.5 goals. Regardless of the competition and team you want to wager on, the bookie you're using will allow you to put the options to the test.
Banker of The Day
After you go through the Over/Under 3.5 goals meaning, you may realize that this market isn't for you. If that's the case, you can try the Banker of the day, which is a special bet that we think is the best for the given situation. Unlike other options, these bets don't use the high-risk, high-reward tactic because they aim to be as "safe" as possible.
Correct Score Tips
If none of the over 3.5 goals examples seems interesting, you should check if the bookie you're using offers a Correct Score. This is a trendy market among new and experienced football bettors because of its high odds. However, if you read some of the Correct Score tips, you will see that predicting this football betting market is difficult, so you need to be careful.
Football Draw Tips
Many football bettors often wager on which team will win a football match but forget there is a draw option. Fortunately, the football draw tips reveal that these football betting markets often provide much higher odds than usual.
Although predicting a draw is not easy, the same applies to the leagues with over 3.5 goals or any regular match. So, make sure to learn more information about the two teams and decide whether it is likely for the match to end in a draw.
Daily Double Tips
If none of the over 3.5 goals predictions today seem interesting, check whether there are active Daily Double tips to pick from. Although this isn't a specific football betting market, it includes options that we believe are safer picks than usual.
The idea here is to help people looking for something to bet on. Of course, those who decide to bet on the daily double tips must predict both football matches to win (if they've made an Acca bet).
Football Accumulator Tips
People who often ask, "What does over under 3.5 goals mean" eventually decide to place an accumulator bet and combine it with something, such as 1×2.
Fortunately, the football accumulator tips will come in handy because they will reveal the ins and outs of these types of bets. Interestingly, the ACCAs provide higher odds, but they are riskier.
---
Advantages and Disadvantages of Over 3.5 Betting
Advantages
Over 3.5 goals tips gives good chances and odds
Over 3.5 goals tips are easier to predict than other markets like the match winner
Disadvantages
There are some leagues and matches that often do not have over 3.5 goals scored in the final score
Although over/under 2.5 goals tend to be the most popular goals betting market, 3.5 goals can be a tempting alternative at times. If you want a more cautious bet, going under 3.5 goals scored gives you an extra goal cushion. Alternatively, if you are chasing higher odds, over 3.5 goals tend to come at a significantly better price.
Betting this way is popular because predicting the number of goals scored in a football match can be easier than the match result. A match involving two well-matched teams will often be hard to call and settled by fine margins, but knowing if it will be a high or low-scoring affair can be more predictable.
As for drawbacks, the main one is when betting on under 3.5 goals, as you will have to wait (often nervously) until the final whistle to know if your bet is a winner.
---
Comparing Over 3.5 Goals Betting to Other Types of Soccer Bets
Once you learn more about the over 3.5 goals meaning, you will see why so many people prefer this market over something else. Although predicting it isn't easy, those who read the correct score tips will notice that the same applies to other high-odds markets.
First to score is also an exciting football betting option because the odds are higher than usual. You can also find things like Asian Handicaps, Both Teams to Score, and more. Some football betting websites offer thousands of options, depending on what you go for.
---
Best Betting Sites for Over 3.5 Bets
There is no real standout option when it comes to football betting on over 3.5 goals scored. Prices tend to be relatively similar, and there is no brand that consistently offers the best odds for over or under, let alone both of them. Additionally, this is a market that virtually all bookmakers offer these days, so there are no issues with availability. So, with this in mind, opt for a betting sites that offers what is important to you, whether that be good customer service, a free bets welcome offer, a slick website or something else.
---
FAQ
Which are the top leagues for over 3.5 goal tips?
Germany is a country with a love of attacking football, and many of their divisions, both major and minor, have a high over 3.5 goals rate. Other top picks include the Scottish Lowland and Highland Leagues (fifth tier) and the Cymru South in Wales, with all of these regularly full of goals.
Is it okay to combine several over 3.5 goals betting markets into an ACCA bet?
It is okay to make an over 3.5 goals accumulator, but remember that each following selection increases the risk of the prediction being successful.