Which are the Best European Betting Sites?
Here is a table with the recommended online bookmakers for betting in Europe:
Online betting is becoming increasingly popular in some parts of the world, one of which is Europe. Thanks to the legislative changes over the years, we can now access loads of European betting sites. Some have become household names in this industry because of their experience.
Since there is a wide variety of betting sites to pick from, Europeans often have problems choosing the right option. Therefore, this article will go over everything you must know about the top gambling brands in Europe.
List with the Top 10 European Betting Sites
---
The Top 10 Betting Sites in Europe
Since online betting is legal in almost every European country, there are loads of gambling companies to choose from. Although it seems like they offer the same options and features, some brands are substantially better.
Before you decide to use the new sport betting sites Europe, look at the brands below. These iGaming operators have been around for several years and are the go-to option for most Europeans.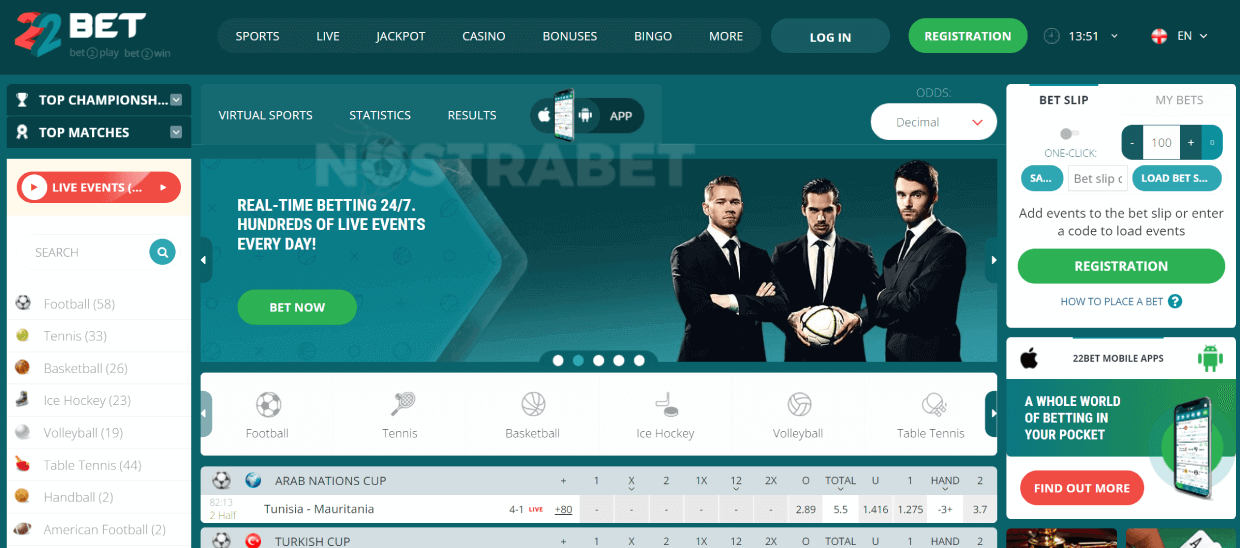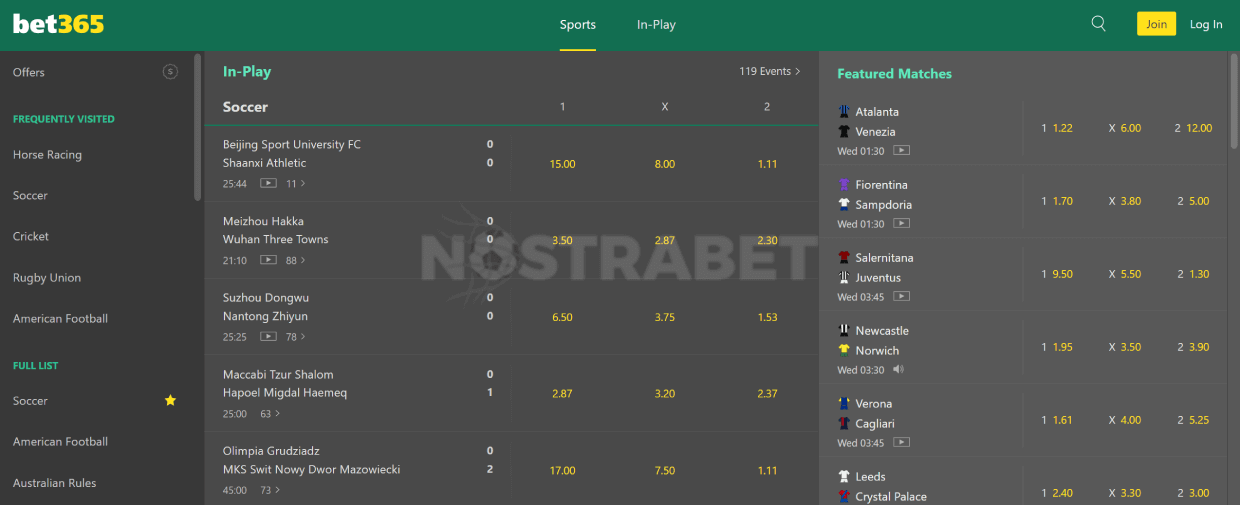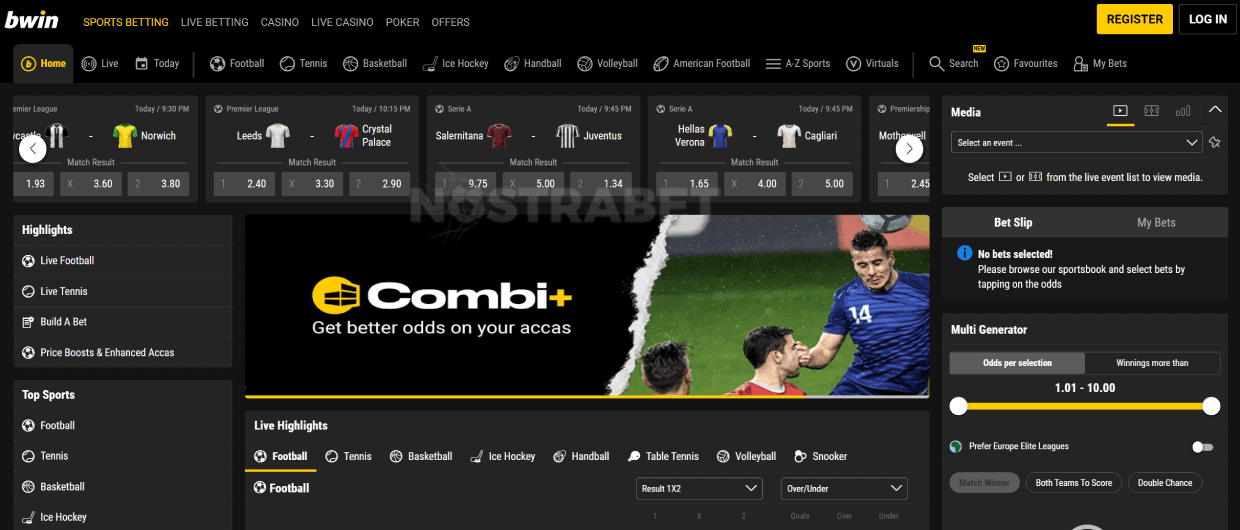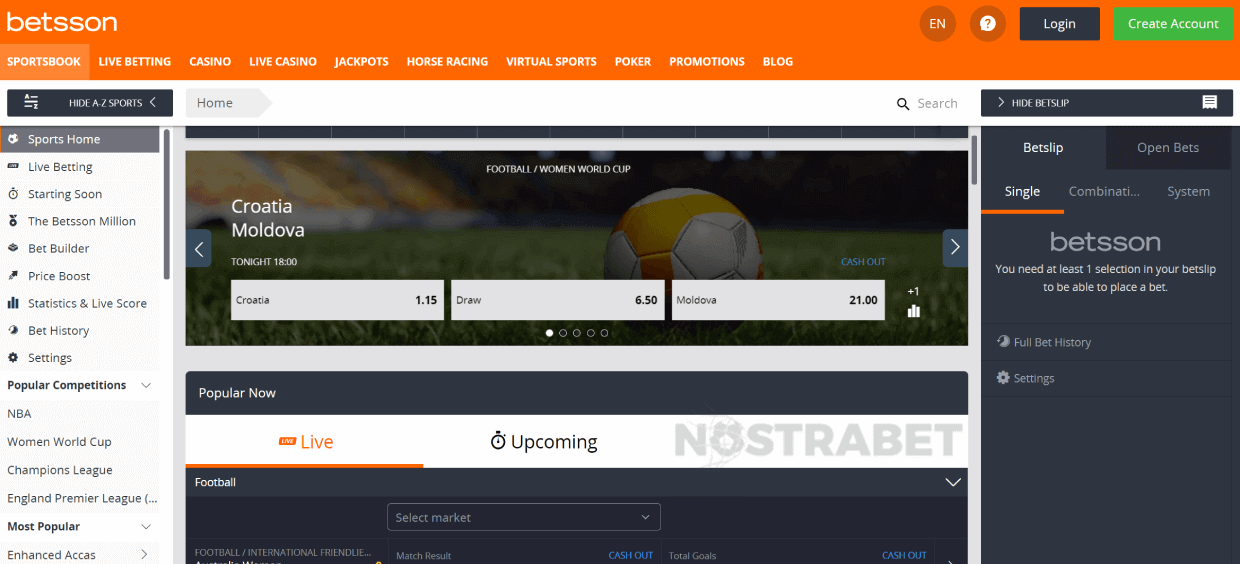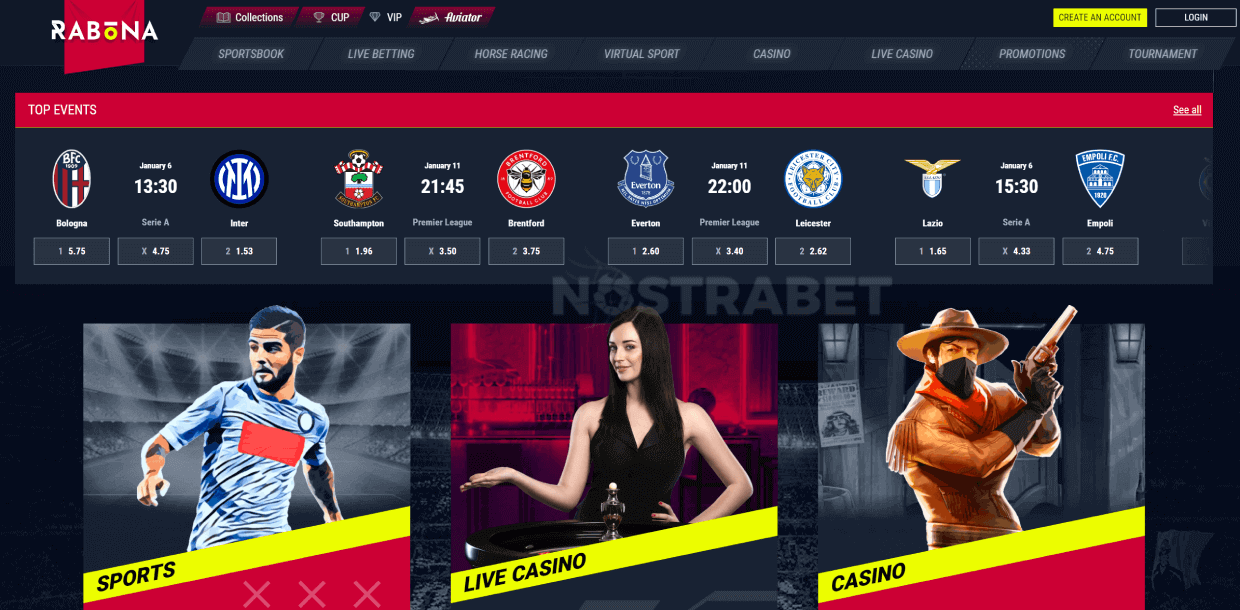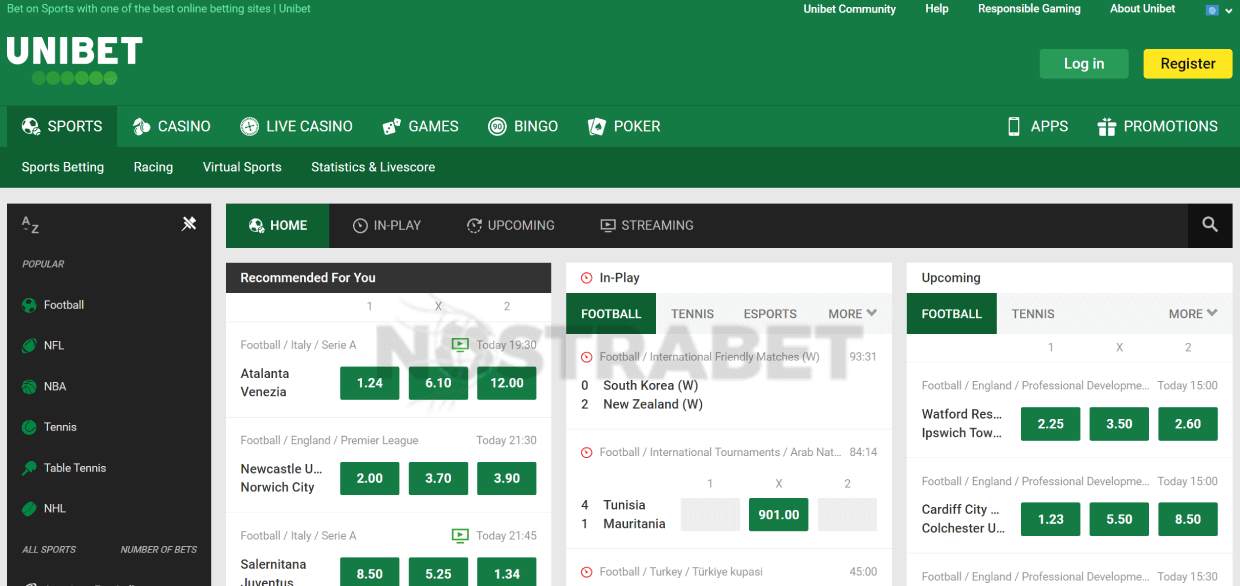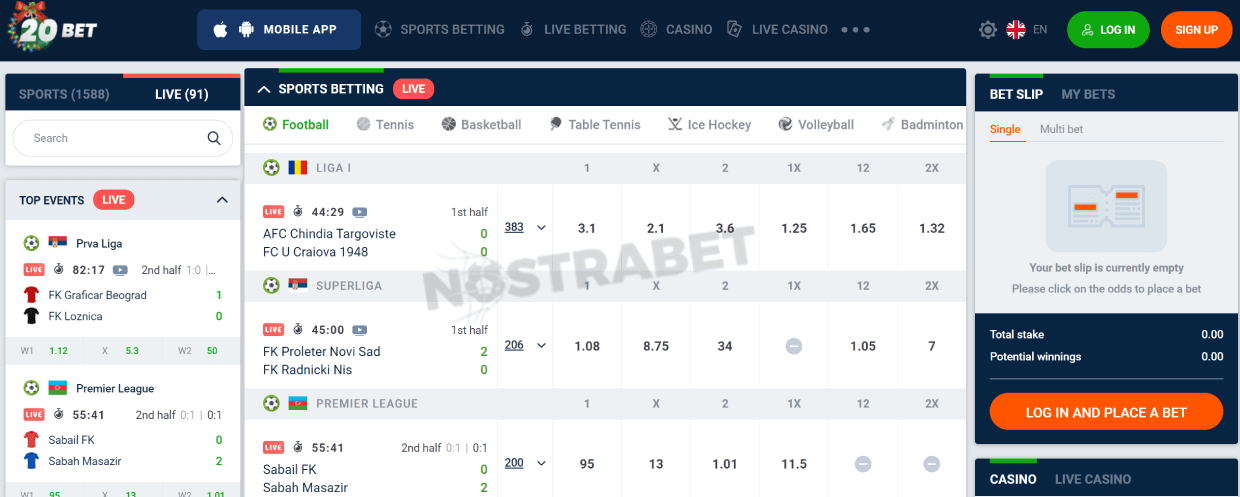 ---
How to Pick the Most Appropriate Online European Bookmaker?
To pick the most appropriate online European bookmaker, you have to go through a couple of steps. Checking all of them takes time, but it will help you choose the best betting site in Europe.
---
Can You Bet Legally in Europe?
Yes, you can bet legally in Europe, as long as you reside in a country where gambling is legal. Most countries have their own gambling authorities to monitor all betting activities within the jurisdiction. These places issue licenses to given operators that adhere to their rules.

Usually, the licenses last for a couple of years and have to be renewed after they expire. If the different European betting sites violate the rules while having an active license, the commission may revoke it.

Gamblers can contact the given regulator for more information or file complaints when a bookie/casino violates its Terms and Conditions. Although Europe is home to numerous gambling regulators, a few names stand out:
UK Gambling Commission
Malta Gaming Authority
Alderney Gambling Control Commission
Government of Curacao
Gibraltar Gambling Commissioner
The Gambling Laws in Europe
Look at the list of all bookmakers available in Europe. You will see that most of them are not available in every country. That's because every state has different gambling laws that the given operator must adhere to. Check the information below to learn more about the situation in some countries.
Germany
Although many top-tier European bookmakers and casinos are available in Germany, most brands are registered elsewhere. The Regional Council of Darmstadt is responsible for managing the licensing process.
Spain
Spain is another popular destination for many top-tier gambling companies in Europe. Sites that want to operate here need to contact the Directorate General for the Regulation of Gambling (La Dirección General de Ordenación del Juego).
France
Thanks to ANJ, The National Gambling Authority, many online gambling sites accept players who reside in France. This regulator protects players and ensures that the companies who operate in the country adhere to local laws.
Italy
The fact that gambling in Italy has been around for centuries affects the betting industry. Nowadays, the AAMS is the responsible authority in the country that has the right to grant licenses and regulate the different gambling activities.
UK
The UK is one of the places where punters can bet online and use land-based betting shops. Since some of the best gambling companies in the world come from the UK, they are regulated by the UKGC. Although every gambling site needs to have a permit from the given authority to operate in the country, there are some exceptions for the following regulators:
Gibraltar
Alderney
Isle of Man
Tasmania
Antigua and Barbuda
Countries from the EEA
Netherlands
The different gambling activities in the Netherlands are regulated by the Gambling Authority (NGA). Most top-rated online bookmakers and casinos are available in the country.
Sweden
Thanks to the Swedish Gambling Authority, some of the best websites for online betting in Europe can provide their services in the country. With that being said, locals can also access offshore betting operators using VPNs and mirror links.
Belgium
Like most countries in Europe, Belgium has different gambling laws that every operator must adhere to. Every company that wants to operate in the country must obtain a license from the Belgian Gambling Commission.
Denmark
The Danish Gambling Authority regulates the country's gambling industry and is known for its strict rules. Online betting operators who don't adhere to the regulations are usually blocklisted.
---
How to Place a Bet Using Any European Gambling Site?
To place a bet using any European gambling site, you have to complete this process:
Although there might be some exceptions, you will have to complete these steps if you decide to use most European betting sites. Registering requires you to provide specific information that you will have to verify.
Once you check the welcome proposals, go to the given operator's payment section. Pick the option you like (don't forget to check the min/max requirements, fees, and processing time), and make a deposit.
Lastly, choose what you want to bet on and think carefully about the amount you will use.
---
Different Variations of Gambling Sites in Europe
Online bettors who reside in most European countries have access to a couple of betting sites. Some of them are more popular than others, so let's check the most common ones.
---
Which are the Most Common Types of Odds Available to European Bettors?
The most common types of odds available to European bettors are the following:
Decimal
Fractional
American
Decimal odds are known as European odds, so it shouldn't be surprising that they are available on almost every betting site. To see how much you could win, you need to multiply the amount by the odds.
Fractional odds are also popular among punters in some countries, especially in the UK. These odds are usually shown using a "/" (hyphen), and the left number indicates the amount you will win for every 1 EUR (or the currency you're using).
The American odds are displayed with either a "+" or a "-". This indicates the amount you have to wager to win 100 EUR. Unsurprisingly, the American odds are highly sought-after in the US.
---
Which Are the Most Popular Bonuses Available In Most European Betting Websites?
Many popular bonuses are available in most European betting operators, such as those highlighted below.
---
Which Are The Deposit and Withdrawal Options Available On European Gambling Sites?
The deposit and withdrawal options available on European gambling sites vary but usually include:
Debit/Credit Cards
E-Wallets/Digital Wallets
Bank Transfers
Cheques
Cryptocurrencies
Mobile payment options
Some gambling sites offer all of the options mentioned above, whereas others only include some. Even though people can usually use everything, a recent ban on credit card payments in the UK means that punters who reside there usually have access to fewer deposit and withdrawal gateways.
Making a Withdrawal While Using a Betting site in Europe
Every betting site in Europe has different conditions. Most bookies and casinos offer immediate transactions and don't impose extra fees. However, some platforms will require their clients to wait for a couple of days after making a withdrawal request.
In most cases, gambling sites require their clients to use the same payment option for deposits and withdrawals.
---
The Best European Mobile Betting Apps
Since mobile betting is essential for most betting websites, some brands decided to step up their game and offer mobile betting apps. Although they may look similar, experienced punters know that some of the betting sites Europe provide more options than others.
🥇 #1 Bet365 App
One of the best gambling companies globally also happens to have a great mobile app. Downloading and installing it is like a walk in the park, and you will have access to everything you want. This includes sports, casino games, and betting features.
🥈 #2 Unibet App
Many people choose Unibet's mobile apps for iOS and Android because of the bookie's attention to detail. Similar to the other names here, Unibet also provides mobile users with the same things accessible to desktop clients.
However, unlike other brands, this one decided to create three separate apps. Hence, players can get sports, casino, and poker apps on their handheld devices.
🥉 #3 Betway App
Bettors who want to avail themselves of one of the most respected iGaming brands can get the Betway app and bet on the go. Apart from providing you with a desktop betting experience from the palm of your hand, this app also allows you to use various promos.
Unlike Bet365's app, where you only have access to the standard features, this one even offers things like #BetYourWay.
#4 William Hill App
One thing that separates the William Hill app from its competitors, such as Unibet, is that the Android app can be downloaded from Google Play. Of course, users can also get the .apk file or use the app for iOS.
William Hill will let you use its sections, offers, and features in both cases. This even includes Cash Out and the William Hill Radio, a unique option not accessible elsewhere.
#5 Bwin App
Many European online bettors choose Bwin because of the operator's fantastic application. Instead of following in other brands' footsteps, this operator optimized its files for Android and iOS. Therefore, users do not need a powerful smartphone or tablet to download and install them.
---
Which Sports Do People in Europe Bet On The Most?
The sports that people in Europe bet on the most are listed below. You should find all of them while using some of the top betting sites in Europe.
---
The Best Websites in Europe for Betting on Football ⚽
There are a couple of top-notch football betting sites in Europe you can choose from, but these below have proven themselves as the best.
Betway – Although it is one of the premier eSports betting sites, Betway is also a big name in football. The company offers all of the must-have features that help those interested in this sport. It also includes a wide range of football leagues and championships.

Betway is also a betting company that sponsors different top-tier football clubs. This explains why the operator often provides lucrative promotions and better odds than its counterparts.

---

Betsson – Another website that shines when it comes down to football betting is Betsson. If the company's design does not impress you, you will definitely like its selection of markets. With more than 500 options for some of the hottest football matches, you will always find something to bet on.

Needless to say, Betsson is also one of the top-tier European bookmakers when it comes down to features. Thanks to Bet Builder, you can watch football matches in real-time, use Cash Out, and create unique bets.

---

Bet365 – Some companies are used as benchmarks for certain things, and Bet365 is the gambling operator for betting on football. It may seem like the operator does not offer multiple options, but in reality, Bet365 includes almost every football league.

What's even more impressive is the promotions. Aside from the standard football betting bonuses, Bet365 provides unique options. The operator is also known for its higher odds and user-friendly interface.

---

Unibet – Unibet offers a similar number of leagues and competitions as the other brands mentioned above. However, this operator also provides detailed football betting guides, good news for those new to the sport.

Besides the guides, people who use Unibet's site to bet on football can expect different stats, features, and markets. The latter is divided into a couple of subcategories, allowing punters to find the options they want.

---

Bwin – Some users associate Bwin with its top-notch poker client, but the operator has other tricks up its sleeve. The bookie is a popular platform for people who want to bet on football, so it wanted to make them feel special. In addition to the markets and dynamic odds, the company provides different features.

The live preview is one of the options that make it stand out. Although some events do not offer a live stream, punters can keep track of the most essential things in real-time.
---
Frequently Asked Questions
---
Final Thoughts
Europe is one of the best places globally for online betting because most countries have multiple betting websites. Although some gambling commissions have strict rules, the best bookmakers find a way to adhere to them. Hence, gamblers in most European countries can experience a wide range of world-class brands.
Some European gambling sites only offer one section, whereas others provide multiple options. Fortunately, almost every company has bonuses, features, and a good range of payment options. Feel free to use the list mentioned in this article to choose your next iGaming operator.