Over 1.5 Goals Tips
Levski Krumovgrad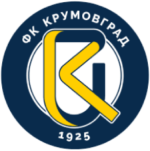 Beroe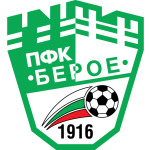 If you are after expert over 1.5 tips on global football matches, then look no further than Nostrabet!
Over/Under 1.5 Goals Betting – What is it?
With the over/under 1.5 goals market, you are presented with two betting options. You can either back that there will be under 1.5 goals in a match or over 1,5 goals. Goals scored by both teams are included in the total except those scored during 30 minutes of extra time, should it feature.
Over 1.5 Goals Market Meaning
Putting your money on over 1,5 goals is usually a relatively safe bet because you only require two or more goals to be scored in a match. This is something the majority of football matches see, but its high frequency will be reflected in the available odds. Whenever the second goal of the match goes in, your bet will then be a confirmed winner (providing VAR/goal-line technology does not intervene and overrule it).
Under 1.5 Goals Market Meaning
For an under 1.5 goals bet to be a winner, there are only three possible scorelines there can be 0-0, 1-0 or 0-1. Any larger scoreline will take the total goals number over that all-important 1.5-goal threshold. Should a second goal be scored in a game, all under 1.5 goal bets will be settled as losers, as goals cannot be taken away once confirmed.
---
Over/Under 1.5 Goals Odds
People who wonder, "what does over 1.5 goals mean" usually want more information about the odds. Even though each bookie has many differences, this market does not offer as high odds as others. That's because punters predict their bets as soon as one of the teams scores 2 goals or both score one.
However, there are exceptions to this rule, especially if you're using specific bookmakers. Moreover, some with an over 1,5 goals system will only use this market on specific matches. This may allow them to have access to higher odds than usual.
If you want to use the best odds for the over/under football betting market, compare at least a couple of sites. It may take time, but the result is worth it.
---
Tips for Selecting Over 1.5 Goals Bets
When deciding which sports betting market to go for, you will likely choose between over 1,5 goals and something similar. Although each market has its advantages, here are a couple of tips you can apply when selecting over 1,5 goals.
Combine it with other markets – This betting market on its own is fun, but the odds aren't always great. Although you increase your risk by placing an accumulator bets, the potential returns might be worth it. For example, choosing this and options like Both Teams to Score can result in much better odds.
Try punting on over 1.5 goals for a specific team to get better odds – Sometimes, bookies offer unique markets, such as over 1,5 goals, but instead of wagering on the entire match, you punt on one of the teams. If you, for example, wager on Manchester United, the Red Devils will need to score at least 2 goals for you to win.
---
What are our Criteria When Choosing an Over/Under 1.5 Goals Tip?
First and foremost, we pick an outcome we believe has a good chance of actually happening. This can be trickier with under 1.5 goals, but there are still more than enough that look like they will be very low-scoring contests. The other main criterion is value for money. It is easy to recommend over 1,5 goals for a lot of matches, but many of them will be available at fairly unappealing odds. To have any real hope of beating the bookie in the long run, it is all about regularly placing what we would call 'good value' bets.
Aside from the general rules mentioned above, it is also important to know more information about each team's previous scores. There are cases where some of the best football clubs in the world are struggling to score goals. Hence, the odds for markets such as over 1,5 goals will be much higher.
---
Over/Under 1.5 Goals Betting – Pros and Cons
Pros
Relatively easier to predict than other markets
The market is offered at most betting sites
Cons
In some cases, the odds are not very high
With an under 1.5 goals bet, you can usually be in for a decent payout, but it can be an uncomfortable bet to sit through. Should one team score, you will spend the rest of the game on the edge of your seat, hoping right until the final whistle that there is not another.
Over 1,5 goals tends to be a less stressful bet and one that could even be settled by half-time if you choose well. It is not a market that serves up good returns, though, with odds very often less than 1.6 across bookmakers. This means to celebrate a big payout, you cannot rely on single bets.
Luckily, you can take advantage of the over 1.5 goals accumulator to increase your odds. Of course, this comes at a cost because you must predict all selections in your betslip if you want your bet to be successful.
---
Where to Place Over/Under 1.5 Goals Tips?
This is a market you will find regularly offered by any good bookmaker, so there is no need to search specifically for it. Odds typically do not vary too much on this market, especially for the biggest matches, although if you are wanting to bet big on a particular match, it can be worth comparing the odds. Otherwise, why not take a look at the bookmakers we most recommend for football betting?
Following your thorough research, you will come across at least a couple of online bookmarks that offer good odds for the over 1,5 goals. Interestingly, some might even provide bettors with different perks, such as bonuses.
An important thing to remember before deciding where to place your bet is to check if you're allowed to use all betting features. Due to this market's specifics, almost all bookies will most likely remove things like Cash Out. After all, those interested in the over 1.5 goals meaning know that they will predict their bet as soon as there are 2 goals in the match. It doesn't matter if only one team scores the goals or both do it. There is other popular betting market for goal tips where you back only one of the teams.
---
Bookies with the Highest Over 1.5 Goals Odds
Whether you're following a specific Over 1.5 goals strategy or placing bets for fun, you need a bookie that will give you access to high odds. Fortunately, there are a couple of top online bookmakers to pick from when it comes down to this betting market. We know that most of you don't have time to go through multiple sites, so we've done the work for and provided the top brands on our website.
Remember that most of them even provide free bets and other offers. However, remember that there are usually rules as a max qualifying bet stake for the free bet stakes or bet credits. Also, there may be free bets expire period. If you pass it, you may lose your bonus, so checking the free bets expire date is essential. Most of the time, betting sites are okay with using the over/under 1.5 goals bets.
---
Comparing the Over 1.5 Goals Market to Alternative Betting Options
People searching for over 1.5 goals tips today will come across a lot of sites that will offer them different alternatives to this market. Even though some of them are worth it, others are a lot more complicated and require in-depth knowledge. Luckily, you can check some of the most popular betting options below.
Before deciding which one to bet on, remember that over 1,5 goals can be a better alternative in many situations. For example, if we compare it to over 3.5, you have to wait a lot longer until your bet is settled (assuming you win).
If you're unsure which market to choose, think carefully about how likely it is to predict your bet and whether you can rely on any betting features. Of course, you should also go through the bonus section to see whether there are any new rewards.
Banker of the Day
If you check some of the over 1,5 goals tips, you will see that some people suggest going for the Banker of the Day. What separates this option from others is that people wagering on it have higher chances of predicting it. That's because the market(s) are less risky.
Correct Score
This is an exciting sports betting market that football bettors use when they want to bet on something with higher odds. Although Correct Score is risky, some punters implement it in their over 1,5 goals trading strategy to maximize their winnings. Remember that the only way to guess this market is by predicting the exact score, which is not easy, even for experts.
Football Draw
Whether you use an over 1.5 goals system or wager on this market randomly, you should also consider the football draw. This market is often a part of the so-called "1×2" or "FT Result".
Interestingly, some people use it in combination with over 1.5. However, doing this means that the only way to win the match is if both team score at least 1 goal and the match ends in a draw.
Daily Double
Although this type of bet is usually popular among horse racing fans, people looking for over 1.5 goals predictions may come across it. That said, some bookmakers or tipsters might use the term to describe 2 football bets for a given day.
The classic daily double bet is for horse racing, where you have to choose the winner from two consecutive racing events held on the same day.
Football Accumulator
Almost everyone interested in betting places football accumulators because they increase the odds and the potential winnings. Even though you can use the over 1.5 goals acca and combine it with other markets, some punters prefer to include other betting markets. The more options you have in addition to over/under, the higher the odds, but remember that it will be difficult to predict all of them.
Over 2.5 Goals
Some people look at the over 1.5 goals stats and often decide to wager on a similar market. However, instead of choosing more than 1.5, people wager that there will be over 2.5 goals.
Unsurprisingly, the odds for this market are higher than usual because teams have to score 3 goals. In some cases, over 2.5 goals prediction is the lowest type of "Over/Under" goal bets you can choose from.
More Daily Football Predictions by Nostrabet
---
FAQ
What are the best leagues for over 1.5 goals betting?
German football is always a good place to look for over 1.5 goals betting, and not just the Bundesliga either. A lot of the lower leagues in Germany see plenty of goals as it seems to be just their style of football there. The same also applies to neighbouring Austria and further north in Norway. 1.5 Goals line is also a good option in other Major European Leagues like the English Premier League.

Women's football based in Europe is often a good place to look for over 1,5 goals too. The top women's divisions in the likes of Croatia, Luxembourg, Belgium, Ukraine and Slovenia typically see an overwhelming majority of matches with over 1,5 goals.
What are the best options when betting on the football under 1.5 goals markets?
A lot of leagues in Africa see defences very much on top and matches with few goals as a result. The top divisions in nations such as Ghana, Senegal, Zambia and Angola are just some examples that can see close to or over 50% of matches with under 1.5 goals. There is a similar situation in much of the Middle East, too, in places such as Oman, Iraq and Iran.