Over 2.5 Goals Tips
Feyenoord
PSV Eindhoven
NEC Nijmegen
Ajax
West Ham
Crystal Palace
Liverpool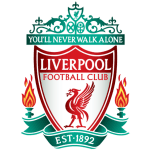 Fulham
Chelsea
Brighton
Looking for an interesting football betting market? Over 2.5 goals is one of the options that stands out because it allows people to wager on something with high odds. Choosing this option means that one or both teams must score at least 3 goals so that you can predict your bet.
---
What is the Over/Under 2.5 Betting Prediction?
Over/under 2.5 goals bets typically relate to the full 90-minute match (excluding any 30 minutes of extra time), but you may also find it available within first/second-half betting too. In either case, you are simply betting on whether there will be over 2.5 goals scored (three or more) or under 2.5 goals scored (two or fewer).
When does the Over 2.5 Goals Market win?
To be successful in the over 2.5 goals market, there must be at least three goals scored. Once the third goal has been scored, your bet is locked in as a winner (providing VAR does not overturn it!).
For example, suppose you make a Champions League prediction for over 2.5 goals in the soccer match between Real Madrid and Juventus on 1.60 odds. In that case, you win if the match finishes with at least 3 goals scored by one or the two teams.
---
Strategy Guide For Betting on Over 2.5 Goals
Since the over 2.5 goals market is among the most popular options for punters, we've created a betting guide for it. Our many years of experience have helped us a lot, so here are a few things you need to keep in mind.
Check the two teams' head-to-head results
One of the key things to remember before using any over 2.5 goals tips is to check the h2h results. Even though some teams do not produce that many goals scored, this may change when they face a specific opponent. Considering the home team results is a good point.
Carefully analyze each team's current form
The fact that the given team or the two teams must score more than 3 goals for you to predict your market means that they need to be in good form. However, even some of the best football clubs have problems, so try analyzing each team's current form before placing an over 2.5 goals bet.
Check how many goals they score
Some teams do not need to score more goals to win their games. Although this might work for some punters, if you like over 2.5 goals, you need to make sure that team scores a lot. Sometimes, the home team is confident in front of its fans and scores many goals. Alternatively, it may not be easy to make the final score over 2.5 goals when away.
Keep an eye on each team's future fixtures
Some football teams often save their best players for a very important upcoming match. Usually, this has an effect on the number of goals they score, so if you decide to check the bet of the day, you may have to choose a different market than the over 2.5 goals.
Make sure the odds are worth it
After checking the things mentioned above, you should go through the odds. Sometimes, it is better to pick something else because the over 2.5 goals odds might be too low.
Read the news about both teams
Although it may seem strange, sometimes, things that take place outside the pitch affect the goals that teams score.
---
How Do We Choose our Over 2.5 Goals Tips?
Our expert tipsters gather lots of available data to find standout selections from the over/under 2.5 markets. We have no allegiance to any team, league or bookmaker; our only goal is to identify great value bets and pass them on to you.
We often give an eye to the best teams in football at the moment and analyze their stats for total goals scored. However, that doesn't mean we always bet on their games. We look for value in bets, not only choosing the matches of the best teams.
---
Best Over 2.5 Goals Odds
Apart from providing you with an over 2.5 goals example, we at Nostrabet want to ensure you're using the best bookmaker. Consequently, you can find the most impressive sports betting platforms that will offer you the best odds. Whether you use the Asian Handicap calculator or decide to bet on the over market, you will see that each bookie has good odds.
Keep in mind that bookies determine the odds based on a lot of factors. Consequently, some matches will have way higher odds than others, no matter which operator you choose.
---
Over 2.5 Goals Accumulator
Once you check the Over 2.5 goals predictions, you can use the information and place a football accumulator prediction that will give you better odds. You can combine this market with things such as 1×2, Both Teams to Score, and more.
Creating an Acca will increase your odds, but the risk is higher because you must predict all selections. So, be careful when deciding which markets to include in your accumulator because some are more difficult than others.
---
Pros and Cons of Over 2.5 Goals Predictions
Pros
Provides good chances of winning
You are betting on the match outcome, not a single team
Cons
Potential returns are not very high
Over/under 2.5 is one of the most popular football betting markets for a couple of reasons. One is that it is easy to do relevant research to help identify smart selections. It tends to produce fewer hard-luck stories, too, than other markets, as you are really only betting on the general trend of the game (i.e. lots of goalscoring chances or very few). This means an individual error will often not be enough to ruin your bet like it would do in the match result market, for example.
The major downside with this market is that the returns are not very high, as there are only two (relatively even) outcomes to choose from. Additionally, usually, the one that makes the most compelling case will be available at odds that are considerably under 2.0, as bookies obviously do their research too.
---
Recommended Bookmakers for Over 2.5 Goals
With over/under bets being so popular, you will have no difficulty finding them whatsoever, even for lower-league fixtures. For every regular bettor, it is wise to find a bookie that operates with a small house edge, so you get the best value. If both under/over 2.5 goals were looking like equally likely outcomes, a generous bookie would have both options available at odds of around 1.9, whereas a stingy one would have both at around 1.8.
Look no further if you're looking for the best over 2.5 goals today and a bookmaker where you can bet on this market. Nostrabet's website contains some industry-leading sports betting operators that have proven themselves over time. Whether you want to wager on Serie A or another top football league, you will find plenty of options.
---
Alternative Football Betting Markets to Over 2.5 Goals
People often check the over 2.5 goals stats and choose this market because of its odds. Although it offers many advantages, other football betting options also provide good odds. Some operators have thousands of options and similar markets, but those below can be a good alternative to the Over 2.5 goals. Whatever you choose, do not forget to follow responsible gambling practices and rules.
Team To Score Over 2.5 Goals
People who want to know the over 2.5 goals meaning will see that bookies who offer this market require teams to score 3 or more goals in total for them to win. However, some operators offer this option only for one of the two teams. In other words, it needs to score over 2.5 goals for you to win the bet.
First Goalscorer
The first goalscorer is a market that will allow you to bet on a specific player or a team. Predicting the player who will score the first goal is not easy, so the odds are usually higher. You can check our page with Anytime Goalscorer Tips to find out daily predictions.
Correct Score Tips
Some people who check the over 2.5 goals prediction for the weekend often end up picking the correct score betting market. Even though the odds will be higher, you need to predict the exact score to win, which is not easy.
Both Teams to Score
As mentioned, Both Teams to Score is one of the best options to use in an Acca bet with over 2.5 goals scored. As its name implies, you will predict your bet as soon as both soccer teams score at least one goal.
More Football Tips by Nostrabet
---
FAQ
What are the most preferred leagues for over 2.5 goals betting?
This will vary season by season, but some leagues regularly have a high percentage of matches featuring over 2.5 goals scored. Austrian and German leagues tend to be a good place to start (including both top tiers), as do the top Norwegian leagues. Women's football also typically produces a good number of goals scored, so this is always worth investigating too.
Where can I get Over 2.5 Goals stats?
You can get Over 2.5 goals stats from our experts or using a feature called "Football Statistics". Some bookmakers will provide you with in-depth stats about this, as well as many other markets.
Do Own goals count for Over/Under betting?
Yes, own goals scored always count in this market. For the purposes of over/under betting in football predictions, an own goal is treated just like any other.