Our opinion about Bet365
As a punter, I've been through a lot of sports betting platforms and have discerned the best from the worst ones. Now, Bet365 happens to be one of the biggest sports betting platforms in the industry, and they do live up to their name. In fact, they have won a lot of awards for their services and have become a favourite among a lot of punters. Every punter I know have lots of positive things to say about Bet365– which is why I decided to make a full review.
In this review, we're going to break down all the aspects of Bet365 so that you'll have a full picture of what Bet365 is all about and what it has to offer. As a punter, I'll share my own experience and the experiences from my other high roller friends.
---
Website Design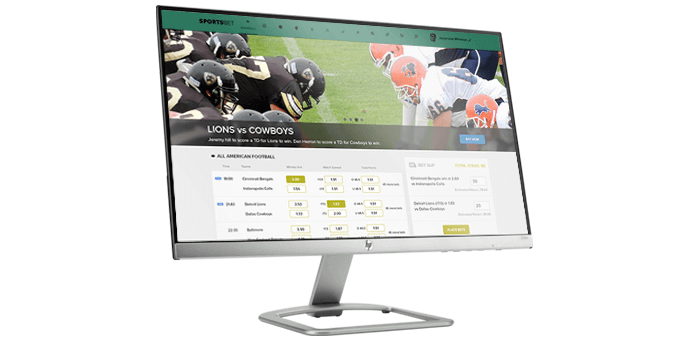 The first thing that I'd like to talk about would be the design of the website. When you enter the Bet365, you'll immediately be brought to the homepage wherein you choose what language you want the site to be in (this can be found on the left). On the right, you can choose which section you want to go to (sports, casino, live casino etc.). Right below, you can see a short menu that allows you to navigate to the payment methods, rules, terms and conditions, privacy policy and others.
If you check out the website, you'll like that it's really organized. The homepage in itself is already easy on the eyes since stuff aren't cluttered. If you want to go to the details of the site, you have to click on the individual section you'd want to go to.
---
How I Made My Registration?
Registration is really easy on this website. Here's my experience when it comes to registration. You can just follow these steps if you want to sign up:
Step 1: Click the section you want to sign up to (I personally signed up for the sports betting platform first).
Step 2: Click the Join Now link on the right-hand corner.
Step 3: Fill up the form with your personal and contact details.
Step 4: Verify your email address.
Step 5: Login using your username and password.
18+ T&C apply | begambleaware.org | Play Responsibly.
---
Open Account Offer
Just like any other sports betting platform, this one had a new customer bonus that new registrants could take advantage of. The one that I availed of was a sports bonus wherein I got a nice free bet based on my initial deposit. This allowed me to get a headstart on betting and allowed me to increased my stakes early on.
18+
T&C apply
| begambleaware.org | Play Responsibly.
---
---
Sports Covered
I was pretty impressed by the number of sports from football to futsal and even basketball. Basically, they have covered all popular sports. They even have horse racing and greyhound racing. The first ones that I tried out were the football markets, tennis markets, and basketball markets. Since greyhound racing and horse racing are very popular in Europe, I also tried them too. I was definitely not disappointed with the overall experience.
Betting Markets
The last time I logged in, I played in the football markets, eSports, tennis, snooker, motorcycle sports, winter sports, rugby, horse racing, greyhound racing, MMA, and cricket markets. Of course, there are many more out there that you can try when you start playing.
Bet365 Soccer Betting
Being one of my favourite sports markets, I'd like to focus on the soccer betting aspect of Bet365. In Bet365, I loved the variety of events that I could play here. Not only are there European events, but also events all over the world such as Australian matches, Asian handicaps, and other games as well as their results. It's also so easy to make bets considering the user-friendliness of the website.
---
In-Play Sports Betting
Live betting was one of the most enjoyable parts of Bet365 that I've tried. Live betting allows you to bet mid-game on events real time. The entire experience was flawless because it was so easy for me to make bets quickly. As a punter, I need quick and easy betting processes so I can get the best deal for my bet. Bet365 definitely doesn't disappoint in that with its smooth and user-friendly interface.
---
Betting Odds
When it comes to the odds, I could really say that Bet365 can stand very well among other big platforms. That said, I computed an average of 4% on sports in various sports markets. This shows that Bet365 does provide superior odds that are extremely competitive.
---
Sports Betting Products
Aside from sports markets and odds, there are also a few other features that I'd like to point out. These features add to the overall experience of playing in Bet365 making it much more fun and convenient.
Cash Out
First of all, there's the cash out feature which you can use in the live betting section. Personally, I love this feature because it keeps me from holding on to losing bets even during the middle of the match. Also, it allows me to secure some profits early on. I often use it in soccer events because that's where I usually put my money in.
Live Streaming
The live streaming feature can be found right when you go to the live betting section. Click on the event that you want to stream and you'll see the live streaming of the game at the upper right side. As I hate looking for third-party streamers, this handy little feature really appeals to me.
Bet Builder
This is a unique feature that I have never seen on other platforms. Basically, the bet builder allows you to create a personalized bet by mixing various options. For me, this is really fun because it's something fresh and new as compared to the traditional betting experience.
Edit Bet
Lastly, there's the edit bet feature. Usually, you can't edit your bet slip after you made it. With this feature though, you can make edits to your bet even after. I find this feature really cool and appealing to high rolling punters. All my punter friends love it as well.
---
Horse Racing
My experience with the horse racing market is definitely superb. It shows some of the most popular horse racing events in Europe along with the specifically fixed wins, fixed places, tote wins, and tote places. Everything is so organized that you'll definitely want to start betting.
---
eSports
Being more of a traditional sports bettor, eSports is a little new to me but fun nevertheless. I've tried betting on League of Legends events and had quite a lot of fun. They're just as exciting as regular sports events.
---
Bet365 Casino
The casino section is a little strange because it just shows a box linking to the live casino. Nevertheless, I clicked on it and was forwarded to the live casino.
---
Live Casino
The live casino offers a lot of table games with real dealers. I liked the dealers because they were all so courteous– like in a real casino. Being an avid client of real casinos, I can say that this is definitely the next best thing. Take note that you need flash to play live casino.
---
Poker
While I'm not so much of a poker expert, I do enjoy a round or two. Anyway, you can play with a lot of other players in the platform and can also receive a lot of bonuses – especially a nice welcome bonus which I availed.
---
Games Section
The Games section is actually more like the compilation of games that's supposed to be in the Casino section (which is something I find a bit strange). That aside though, I was able to avail of various slot, roulette, blackjack, and arcade games in this section. With the sheer number and variety, it's pretty impossible to get bored playing in this section.
---
Bet365 Vegas
So what's the difference between the Vegas section and the usual slots section? I find the Vegas section to be more attractive with regard to its design (it does give off the Vegas glam after all) and gives off more chances for prizes.
---
Bingo
I'm not really what you would call a big bingo fan but the stunning graphics from the bingo section did entice me. I tried out games like Deal or No Deal bingo and Cash Cubes. I enjoyed the overall experience because of the smoothness of the gameplay. This is definitely something you would want to try if you're a bingo maniac.
---
Virtual Sports
The virtual sports are great to play if you get a little sick of the usual sports betting or live betting. It's like betting on video game simulations, unlike real sports. It's really fun to play, especially with the stunning graphics for these simulated games.
---
Bet365 Mobile Betting
The great thing about Bet365 is that they offer an app for iOS devices. There is a Bet365 News app in Android, so you can use that too. I use the mobile version of the website because I use a Samsung device and I like the optimized website.
---
Deposit and Withdrawal Methods
For payment methods in Bet365, there's a nice list of debit cards, credit cards, eWallets, check and bank transfers. Normally, I just use my Visa debit card because that's the most practical for me. Usually, the deposit processing times would be instant. For bank and check deposits though, it could take up to 28 working days. Withdrawals are around the same for bank and check deposits. For debit card users and others though, it usually takes 5 days to process. In my experience, it may even take less before the money comes in.
---
Security and License
Of course, I make sure that I do my research on their licensing before I join a gambling platform. By checking the lowest portion of the website, you'll see that their platform is regulated by the Gibraltar Gambling Commission, so you know they're legit. I'm not sure what type of security they use but my guess would probably be a 128-bit SSL encryption since that's what most big sports betting platforms use.
---
Affiliate Program
I'm not too familiar with the affiliate program because I didn't join it, but I have some friends that did. They told me that all they did was create an affiliate website and get commissions for referrals. They also use that money for betting and paying for some of their bills.
---
FAQ's
Here are some of the most frequently asked questions and their answers.
Is bet365 legal in the UK?
Yes, Bet365 is legal in the UK.
What are bet365's bet credits?
Bet365 credits are bonus amounts that you can use as free bets after you avail of the welcome bonus.
What countries restrict Bet365?
Generally, countries in Asia, the Middle East, and America ban Bet365. Countries in Europe usually allow Bet365.
What is double chance in Bet365?
Double chance means you can bet on two different outcomes. E.g. You can be on both options that Team A wins against Team B and Team A loses against Team B.
Is the live chat support 24/7?
Yes, they are open 24/7.
How do I verify my account?
Upload a photo of your valid ID and a proof of address like a bank statement or utility bill.
Can I make a partial cash out?
Yes, you can make a partial cash out. After you click the cash out button, there is an option to have a partial cash out and leave the rest in the bet.
Does the welcome bonus require a bonus code?
No, it does not. However, do check the other bonuses' terms and conditions if the others do.
Is there a mobile welcome bonus?
As of now, there is no welcome bonus for first time mobile users.
---
Customer Support and Contacts
My favourite part about their customer support is their live chat option. Because of the efficiency of their live chat feature, I hardly have to call their support group or email them (unless really needed). Nonetheless, they have a support email and a contact number found in the 'Contact Us' section.
---
Overall Rating
Overall, I'd say that my experience with Bet365 is superb! Not only do I love it, but so do my high rolling punter friends. The only thing that confuses me is their casino section which only has a link to their live casino section. That's a pretty small matter though so I don't really look too much into it. Also, I find that their Contact Us page is a bit hard to find. You have to go to the FAQs section first to see the available contact details.
Other than that, I'd definitely give Bet365 an overall score of 9 over 10 for a great and smooth experience.
18+ T&C apply | begambleaware.org | Play Responsibly.