Double Chance Tips
Hebar 1918
Levski Krumovgrad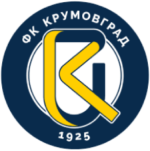 ---
Understanding The Double Chance Football Predictions
Double chance predictions in football refer to betting on two outcomes in a single match, either the home team winning or drawing, or the away team winning or drawing, providing a higher chance of winning compared to a traditional 1X2 bet.
Double Chance is one of the more attractive betting markets, especially among people who want to minimize the risk when betting. Those who decide to look for the Double Chance meaning will see that this market is closely related to Moneyline. Available in a wide range of sports, people can punt on all kinds of things and have access to it.
When bettors want to punt on a specific sports event and look for tips, there are usually 3 possible outcomes – the home team wins, the away team wins, or the game ends in a draw. However, those who select the Double Chance options basically punt on two different outcomes instead of one. Consequently, they have around a 66% chance of predicting their bet.
---
Different Types of Double Chance Bets
People who start looking for Double Chance tips will see that there are different kinds of bets to choose from. Each has its pros and cons, but interestingly, the odds will be lower than if you were to bet on the classic 1×2 market. This should not be surprising because Double Chance minimizes the risk.
1X Bets
When choosing 1x, you effectively place a bet that the home team will win the match, or it will end in a draw. Once you place the bet, the only way to lose is if the away team wins the game.
1x is among the most common Double Chance football bets because the home team is usually the favourite. This should increase the chances of predicting your bet, but remember that the odds may not be as impressive as you think.
X2 Bets
If you skim through the popular Double Chance tips, you will see that they often suggest the x2 option. Choosing the latter means you will win if the match ends in a draw or the away team wins. Bettors often wager on this option when they know that the away team is in good form and has what it takes to win the match.
Sure, the odds will be much lower than if you punt on the away team to win the match. However, the home team can always score a late goal and equalize the result, so this market has you covered.
12 Bets
Lastly, we have the 12 bets, allowing punters to wager on the home or away team to win the match. Choosing this Double Chance football betting market means you will only lose if the game ends in a draw.
The 12-betting market usually has higher odds than the other Double Chance tips. However, most people only use it when they're confident that the two teams will score multiple goals in a specific match.
Let's take for example, a Premier League game, where usually Double Chance football predictions could be made. We have Arsenal as the home team and Everton as the away side. Arsenal is the favourite to win the match, so it is normal to find low odds for the 1X betting market. Here, the most attractive soccer predictions may go for the X2 option, however, knowing that the chances for winning the bet are low.
For your X2 double chance prediction to win, Everton must win the game or draw against Arsenal. If the home side is the winner, then the X2 double chance prediction loses. In this scenario, the winning betting tips are 1X and 12.
---
Double Chance Betting Market Advantages
People are actively looking for Double Chance tips for a reason. This betting market is lucrative because it offers many advantages, especially if you're new to sports punting. In fact, let's go over some of the perks of choosing the Double Chance option.
Lower risk of losing
As mentioned, choosing the Double Chance market when wagering on the sport you like will lower the risk of losing. In other words, you have a double chance of predicting your bet because you punt on 2 possible outcomes in one bet.
Increased chances of winning
The fact that Double Chance reduces the risk of losing also means that it increases the chances of winning. Once you skim through the best Double Chance tips and choose the optimal variation for your bet, you will increase your chances of winning by a lot. A well-placed Double Chance bet may not have the most attractive odds, but it gives you more confidence because you have a 66% chance to win.
Flexibility in betting options
Those who decide to punt on Double Chance tips have more flexibility. Besides the fact that they effectively punt on 2 outcomes in the same bet, they can combine it with more markets to get even better odds. Sure, people can do that when punting on the classic 1×2 option. Still, Double Chance lowers the risk, which gives some people the confidence they need to add another market to their bet slip.
---
Disadvantages
Those who learn about the Double Chance meaning will immediately notice the benefits of using this market. However, there are also a couple of drawbacks that you have to be aware of before punting. Let's learn more about them.
Limited options
Even though some of the world's leading online bookmakers may provide you with different kinds of Double Chance betting tips, usually, this isn't the case. We've already mentioned the most popular options (1x, x2, 12), so you can expect to find them all the time. Sadly, you will rarely come across other kinds of variations of the Double Chance markets.
Lower payouts
The lower payout is the most noticeable drawback when reading the best Double Chance tips. Since you minimize the risk when betting, bookmakers will provide you with lower odds than usual. So, don't be surprised if the odds are not higher than 1.20 or 1.30 when placing a Double Chance bet on the favourite.
Limited to specific sporting events
Lastly, Double Chance is a market you will have access to only some of the time. Albeit popular among football bettors, this option usually only includes the regular 90 minutes of play (excluding the extra-time). Consequently, there will be cases where online bookmakers won't allow people to punt on it.
---
Double Chance Betting Strategy – Tips and Tricks to Win
When it comes down to choosing a betting strategy with Double Chance, you will see several crucial things you should focus on to place an accurate football prediction. Some of you may be familiar with them, but here is a brief overview of each one:
Check the stats – Whether you choose 1x, x2, or 12, you must check each team's stats before betting. Although Double Chance reduces the risk, it is not a sure bet.
High Scoring Teams – If you decide to bet on the 12 Double Chance, make sure that both teams score a lot of goals.
Low Scoring Teams – If the teams you want to punt on score fewer goals, choosing a Double Chance with a draw is better.
---
How to Place a Double Chance Bet
To place a Double Chance bet, you have to do the following:
Start by choosing one of the online bookmakers that are worth it.
Once ready, the next step is to sign up or login into an existing account.
Afterwards, you must head to the sportsbook and check the different football betting options.
Now that you're there, choose one of the football events and go through the markets.
Find the Double Chance option and add one of the 3 alternatives to your betslip.
Lastly, decide the amount of money you want to wager, add it to your betslip, and complete your bet.
Sometimes, this process might be even faster because some online bookies have features, such as quick bets. Once you've placed your Double Chance bet, you have to wait until the match is over to see whether you win or lose. Sure, you can use Cash Out to settle your Double Chance bet earlier, but this is not one of the markets where you learn whether you win before the final whistle.
---
What Is the Difference
Those who've read Double Chance tips know this market is similar to a few other popular options. Since there are so many bet types to choose from, it shouldn't be surprising that there are some similarities. In fact, let's go through 2 types of bet that people often mistake for Double Chance.
Double Chance Betting vs Handicap (0)
For some reason, people think that Double Chance bets and Handicap (0) are the same things. Sure, there are some similarities, but there are also many differences in the odds and the way that they're calculated.
With betting on Handicap 0 for one of the two teams in a football match, you will win if your chosen team wins the game. However, your stake will be returned if the match ends in a draw. You would win with the Double Chance bet, but with lower odds than the Handicap 0 betting market.
Double Chance vs Draw No Bet
Draw No Bet is another highly sought-after football betting market. The similarities between it and Double Chance are that they both provide some kind of "insurance". However, they are different from one another, especially when it comes down to the odds.
As its name suggests, the Draw No Bet market means your bet will be voided if the game ends in a draw. However, you will win if you've chosen the double chance option. Usually, draw no bet markets offer better odds than double chance.
---
Additional Football Betting Tips
Aside from reading Double Chance predictions, you can find more details about other popular types of football bets. This includes options like:
---
FAQ
Which Sports Rather than Football Are Good For Double Chance Bets?
Sports like ice hockey are good options when it comes down to football predictions for the Double Chance market.
Is Double Chance Betting safe?
No, Double Chance betting is unsafe because wagering on anything has risks. However, this market reduces it.
How do I calculate my winnings in Double Chance Betting Tips?
You calculate your winnings in Double Chance Betting tips by selecting your preferred odds format and doing the math. Every format is different.
Can I place Double Chance Tips on any sporting event?
No, you can't place a Double Chance Bet on any sporting event. Although this market may be available for a wide range of matches, there will be exceptions. Double Chance football predictions are available for the English Premier League, FA Cup, I League and many other competitions.
Can I place a Double Chance Bet on a mobile app?
What should I consider before placing Double Chance Tips?
You should consider each team's previous results, goals scored, and overall performance before placing a Double Chance bet.