Football Accumulator Tips
21:45
Cork City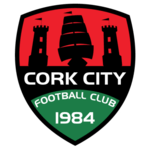 Dundalk
14:35
SHANGHAI SIPG
Nantong Zhiyun
Asian Handicap: Home -1.5

@ 1.80
If you need a little help deciding which selections to add to your next football acca, you have come to the right place. At Nostrabet, we provide punters with a free daily acca recommendation featuring fixtures taking place across the world of football.
---
What is an Accumulator Bet?
An accumulator bet is simply a wager that combines multiple selections (or legs) into one single bet. It can feature as many different selections as you desire, whether it be three, four, 10 or 15! No matter the number, you will only end up placing one bet on what ends up being an all-or-nothing gamble. This is because if even one selection lets you down, your bet will fail. For an acca to be a winning one, every leg of the bet must be successful.
How to Calculate Potential Winnings from an ACCA Bet?
With an Acca combining the odds of multiple selections, it can be very difficult to calculate on your own unless you are something of a maths whizz. Fortunately, the betslip at any decent bookmaker will calculate the odds for you and/or calculate your potential payout, so you know what you stand to win. With an Acca bet, there are cumulative odds by multiplying each one with the next and multiplying the result with the stake amount. You can combine various selections with smaller odds to get multiplied higher odds.
Basically, the formula for calculating potential payout from an Accumulator bet should look like this (using Decimal odds):
Your Stake x Odds 1 x Odds 2 x Odds 3 x etc. = Potential return (Stake included)
So, if you have a 4-fold Acca bet with a $10 stake and odds 2.00, 1.50, 2.20 and 1.80, it should be looking like this:
$10 x 2.00 x 1.50 x 2.20 x 1.80 = $118,80
---
How to Place an ACCA Bet?
To place an acca bet, you will just need to add several selections to your betslip by clicking the relevant odds (note that most but not all selections can be combined for an acca bet). You then just need to head to the bet slip and enter your stake in the acca/multiple box. You may also find the bet is named after the number of selections, so if you are betting on four matches, it will say four-fold, five matches will say five-fold, and so on.
---
Which Markets Could be Included in the Football ACCA Betting Tips?
You can mix and match markets for an acca bet rather than being limited to the same one if you like.
For instance, you could pick over 2.5 goals in one game, both teams to score in another and throw in another team to lose. You cannot, however, combine selections from the same match as this is something only facilitated by a 'bet builder' feature or other specialist bets. This is because some sports betting markets are classed as 'related contingencies' as one outcome will affect another.
---
Advantages and Disadvantages of the ACCA Predictions
Pros
Odds within an ACCA bet are multiplied
There are ACCA-specific promotions
Cons
Only one selection is enough to lose the Multiple bet
Our ACCA predictions are great for anyone looking for a more adventurous footballing bet. As the odds within the football accumulators are multiplied, you will always stand to win a nice return on your investment. Additionally, many bookies run accumulator-specific promotions such as insurance if one leg lets you down or an odds boost to increase your potential winnings if they all come in. Usually, ACCAs are among the qualifying bets when you need to wager some bonus.
The main drawback for any ACCA bet is that it just takes one selection to ruin the entire wager. You could get nine out of 10 selections right, but this would not return you any profit at all. Due to this, they can often be quite heartbreaking!
---
How Does an Each Way Accumulator Work?
An Each Way Accumulator is a special kind of bet that allows punters to receive something even if the option they've wagered on does not win but secures a placement. Users interested in this accumulator prediction can use it while wagering on horse racing.
The Each Way Accumulator has two parts – the first one requires users to wager on multiple bets selections (usually 3). The second part is a single bet on all selections to finish in the top 3 or 4.
---
What are the Types of Accumulator Tips?
There are different types of Accumulator tips you should be aware of. Our expert tipsters have listed the most popular ones below.
Both Teams To Score – One of the interesting markets you should check out after reading the accumulator tips for today is called BTTS. As its name suggests, both teams you wager on have to score to predict your bet.
1×2 – If you look at some of the popular football accumulator bet options, you will find 1×2. Choosing this alternative means that you will win if the team you bet on wins the match or it is a draw.
Over/Under – Most acca tips you will come across will often include the Over/Under option. Usually, this market has a number next to it, and it is related to goals, corners, cards, throw-ins, and so on. Of course, this market does not have an option for a draw, so you either win or lose.
Asian Handicap – Some football acca tips will often include details about the Asian Handicap. This is a market known for its high odds and the fact that one of the two teams is handicapped depending on different criteria. For example, the most common handicap is related to goals.
---
Where to Bet on Football Accas?
With accumulators being so popular, you will struggle to find a bookmaker that does not accept this type of bet. If you expect you will be a regular acca bettor, choose one of our recommended sites that runs an accumulator promotion for existing customers. We can also highly recommend the brands that feature under our accumulator tip, as these are among the best in the business.
---
FAQ
When are the Football Accumulator tips posted?
Whenever there are enough football fixtures to produce a good tip! This tends to be at the weekend, but it can be more often if there are lots of midweek fixtures.
Can We Get a Bonus for Betting on Accumulators?
Accumulator bets can qualify for some bonuses, but you always need to check the terms and conditions. Often there is a minimum odds level for each leg of an accumulator bet, something which tends to be around 1.5.
Are Accumulator Bets Really Worth it?
Most professional gamblers will stick with single or double bets rather than accumulators, but this does not mean they should be ignored. Many punters find them particularly enjoyable as they can produce large returns with just a small stake, making them a low-stake/high-reward type bet with a pretty high risk.
---
Alternative Football Betting Tips to Accumulators
If none of the football betting tips mentioned above seem useful, you can always try something else. To help users choose the best option, we often provide in-depth analyses of selected games. Our experts know what users are interested in, so they make sure to provide them with helpful predictions.