Anytime Goal Scorer
Hebar 1918
Botev Vratsa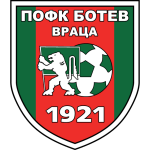 Anytime goal scorer: Atanas Kabov
@ 3.75
We dish out many football predictions at Nostrabet, but here we want to focus on one particular football betting market: anytime goalscorer. Goals decide football matches, and if you can correctly predict your football tips on a player that gets themselves on the scoresheet, then you can earn yourself a decent payout.
---
Anytime Goalscorer in Football Meaning
Anytime goalscorer betting has been around for some time and has proven a highly popular option among punters. Such is its popularity that you can now expect it to be offered by any quality bookmaker, but only sometimes across every match. As it takes time and effort to calculate the scoring odds for 30+ players, goalscorer markets often need more minor fixtures.
You may also find that the odds for a player to score anytime are not available if the game is too far in advance or is not a team's next fixture. However, this should not be seen as much of a drawback as the best strategy is to place any scorer bets once line-ups have been confirmed. The last thing you want is to bet on a player who starts on the bench but comes on for the final five minutes. Bets are only refunded if a player takes no part in a match.
The final point to stress is that although the name of the market features 'anytime', this can be a little misleading. Bets only cover what happens within the opening 90 minutes (plus injury time) and not the 30 minutes of extra time or any penalty shootouts.
---
Pros & Cons of Anytime Goalscorer Betting
Pros
It is easy to find useful scoring stats on individual players
Your bet remains active until the final whistle (or the player is taken off), irrespective of the scoreline
It's a good way of boosting the odds of an accumulator or bet builder
There's no need to specify the time, method or order of the goal (as opposed to the first goalscorer tips market, for instance)
Cons
Your chosen player may only play a small part in the game due to injury or a tactical decision
Ideally, the bet needs to be placed close to kick-off, once the line-ups are released (unless picking a 'guaranteed' starter)
---
Placing an Anytime Goalscorer Bet
Before placing an anytime goalscorer bet, doing a little prior research is wise, as this can go a long way. You will also want to select a good bookmaker that supplies good odds for all top fixtures and features full lists of players rather than just a handful of names.
As mentioned before, unless a player is virtually guaranteed to start the match, you should wait before confirming line-ups and placing your bet. Imagine if your selected player starts on the bench and comes on for the last 20 minutes. It is possible they might score in this time, but it ends up being a poor value bet as anytime goalscorer odds are calculated on the assumption they play the full game.
If you are looking to boost your odds, anytime goalscorer bets can be added into a football accumulator tips, perhaps picking anytime scorers from a few different matches being played that day. Alternatively, it could be combined with other selections (via bet builders) such as correct score market, match result, team goals or shots on target. Whatever you opt for, remember to bet responsibly, as winners are never guaranteed.
What To Research Before Anytime Goalscorer Betting
Anytime goalscorers rules do not tend to vary much between bookmakers, but it is always wise to give them a look. As standard, you are likely to find that goals in extra-time or penalty shootouts do not count, own goals do not count, and bets are voided for players that do not participate in a game.
If you are happy with the bookmaker, you can find your bet. For this, examine the teams involved rather than only looking at player stats. See if the 'opposition' team has any notable injuries or suspensions in defence. Find out the number of penalties and goals they concede home/away and if they have been particularly vulnerable to set pieces or attacks from open play.
Identifying a weak defence is a great start, but which players are most likely to take advantage of this? To figure this out, you will want to look at things such as current form, recent expected goals stats, shots taken, and how they have performed against the team.
How the Odds Work
Unsurprisingly, with odds for goalscorer at anytime, attacking players regularly come with the shortest odds as they score the most goals. Within each team, the order of players (by odds) tends to stay relatively stable, but the actual prices vary depending on who they are playing.
Also, odds are calculated based on each player playing most/all of the match. Bookmakers will not alter their odds based on the likelihood of starting. This is why you may see reserve strikers high on the list.
---
How to Find Anytime Goalscorer Betting Opportunities
For the best opportunities in the anytime goalscorer prediction, find a player with a decent scoring record and ask yourself these three questions: Is this player facing a weak defence? Are they likely to start and play most/all of the match? Does the bet offer good value?
The first two are relatively easy to answer by doing your research. You can never account for a player getting injured, but you can see if a manager likes to substitute them or if they soon have a more important game they may be rested for.
Finding value is a bit trickier, but imagine if Man Utd plays a Premier League game at Old Trafford and Marcus Rashford had odds of 2.0 (evens) to score against Leicester; all you need to ask yourself is if you think his chances of scoring are more than 50% as he is one of the top scorers in the English premier League.
---
Where to Back an Anytime Goalscorer Bet
You can place anytime goalscorer bet with almost any bookmaker, but to improve your chances of winning, we recommend opting for one that offers a welcome bonus or free bets.
In both cases, these Bookmaker bonuses should be redeemable within the anytime goalscorer market. Be mindful, though, that free bet stakes are not refunded for void selections. Also, check when the free bets expire and which markets and events are classified as qualifying bet. Alongside checking the free bets valid period, see if there is a rule for minimum odds.
Some free bet credits stake can be applied only to certain football games and players. So, if the selected player scores, your bet slip can win.
---
Anytime Goalscorer Similar Bets
Should you be keen to branch out a little, there are a couple of similar goalscorer-based betting markets that may be of interest to you.
First Goalscorer in Football
With the first goalscorer betting, you are trying to predict the player that opens the scoring. As there can only be a maximum of one first goalscorer per match, the odds within this market are larger than with anytime goalscorer tips, usually a little over double.
Player to Score 2 or more Goals
A selected player does not need to score first for this market, but they do need to score at least two goals in a match. If they only manage one, your bet will be a loser, and you will not get anything back.
---
Additional Football Betting Tips
As well as our anytime goalscorer predictions, we provide many other free-to-read football tips, including those highlighted below:
---
FAQ
Do own goals count as anytime goalscorer?
No, own goals do not count. This means that a bet on 'no goalscorer' will be a winner if a game is goalless.
Are anytime goalscorer bets worth it?
They definitely can be, providing you do your research. But always remember that there are no certainties in gambling.
How accurate are the match predictions?
We put a lot of care and effort into our latest anytime goalscorer tips, and this shows through our good strike rate.
Why can I not find the anytime goalscorer market?
Not all betting sites will have a separate market for a goalscorer at score anytime; many simply have a goal scorers section featuring a list of players and a column for 'any' or 'anytime'.