Corners Over Under
Pirin Blagoevgrad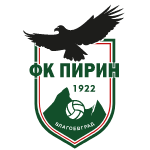 Slavia Sofia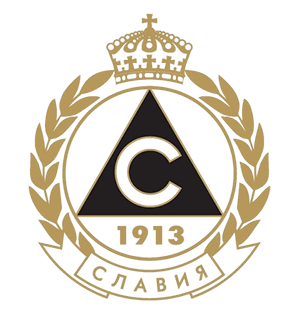 Football matches are decided by goals, but that does not mean this is the only part of the beautiful game you can bet on. All sorts of alternative markets are available for global football matches, with corner betting having established itself as one of the more significant ones. With corner betting, as the name suggests, your bets relate purely to the corners taken during a match or part of a match.
---
Understanding How Corner Predictions Work
At Nostrabet, we would like to give freely available football tips on upcoming matches. Regular users will also add their own. Sometimes you may see tips relating to the number of corners, and there are a few factors that such predictions will be based on. Often the most heavily weighted factor is past data – how many corners teams tend to win during their matches. From here, you can find differences between the home/away and first-half/second-half numbers.
As well as this, game-specific factors will be looked at, such as notable injuries, suspensions and how both teams are likely to approach a game. To rack up corners, a team must regularly attack the opposition's final third, ideally in wide areas. If there is something that will limit their ability to do this, then this must be taken into consideration.
---
Different Types of Corner Kicks Bets
When it comes to betting on corners, punters have a lot of different options available to them. It is worth noting here that as standard corner markets only count action that happens within regulation time, so 90 minutes (plus injury time). Unless stated otherwise, bets will not typically count any corners during the extra time should a match be extended by 30 minutes.
Total Corners
Total corners predictions involve betting on the total number of corners during a match, the combined sum for both teams. This usually involves choosing over or under a specified amount chosen by the bookmaker, which is why these are sometimes called over-under-corner forecasts.
The number selected will be a .5 figure, such as under or over 9.5 corners, giving punters a simple two-option choice.
Alternative Corners
While the standard total corners market will be based on a corner number that creates two similarly priced over & under options, alternative corner betting goes beyond this. Within the alternative corners market, you will find a range of different thresholds, so for example, over/under 4.5, 7.5, 11.5 etc., giving you both short-priced and long-priced options depending on how you think the game will play out and what sort of risk/reward you require.
First-Half Corners
Much like the name suggests, first-half corners purely focus on the action that occurs within the opening 45 minutes of the game (plus any injury time). All bets, therefore, end up being settled when the half-time whistle blows. As with the above examples, first-half corners work on an under/over 'x' corners system, where punters have to pick one option or the other. Bookies also often offer the same market but just for the second period.
Corner Match Bet
Rather than betting over/under with a corner match bet punters need to predict which team will take the most corners. This is a three-option bet because, as well as both the home and away teams, there is the possibility of a tie should both teams register the same amount. Where this is not offered, bets will be void in the event of a tie.
Corner Handicap
The same format as the corner match, with the only difference being that a handicap score will be applied to each of the selections. For example, you may have a home team (+2), a tie (+2) and an away team (-2). These amounts are added or subtracted, as appropriate, from the actual game totals, potentially producing a different outcome.
Time of First Corner
For this market, a bookmaker will usually ask when the first corner of the match will be taken, so the very moment it is kicked (rather than when it is awarded by the referee). The bookmaker may give punters two options: first corner before eight minutes or first corner after eight minutes, with both bets available at a similar or same price. Alternatively, they may have multiple time bands, for example, 0-3 minutes, 4-6 or 7-9.
Corners Race
For corners race-betting, punters are tasked with betting for the team they think will reach a specified number of corners first. There can be numerous race targets, but you may want to bet for the away team to be the first to reach five corners. There is the option of betting on neither for all targets, should you predict that both teams will fall short.
First 10 Minutes Corner
This standard over/under bet only takes into account any corners taken during the opening 10 minutes of a match. As this is such a small game segment, and one which is prone to being cagey, it is often a choice between going for over 0.5 corners or under 0.5 corners.
First / Last Match Corner
These are two separate but similar markets, which often feature side-by-side. For the first match corner, you need to correctly predict which team will take the first corner kick of the match. If you want to bet which team takes the final corner kick instead, you need the last match corner.
---
In-play Corner Betting
Some serious gamblers regularly turn to in-play corner betting as there can be good value here. By watching a game live and observing how the match is going, you can get a great insight into how many corners there might be and how they might be distributed. The availability of corner markets for live games does vary by a bookmaker, though, with some offering more betting options than others. Some betting sites provide no deposit bonuses and free bets that can be used on live corner betting. Also, bear in mind that some markets will become unavailable as the game progresses.
---
Corners Betting Winning Strategy
There is no such thing as a guaranteed winning strategy in the world of betting. Still, there are several approaches that will increase your chances of success. If you are looking to take it super seriously, then betting in-play can pay dividends, as you can get an excellent feel for the game by watching it. Only some games follow the form book, but you can adjust your bets by watching live.
Watching games live requires a lot of your time, so it is not a strategy likely to suit most punters. For most people, our main tip is to do your research. Statistics for all professional teams are freely available on the web, allowing you to see key corner statistics such as average per game, home/away difference, first-half/second-half stats, and recent head-to-head encounters. If you look at past games individually, you may notice specific trends, too, such as when a specific player is missing, a team earns fewer corners.
If you do not fancy putting in a research time yourself, you can take a look at today's corner kicks predictions provided by our very own experts.
---
How to Place a Corner Kicks Bet
Before you are able to place a bet on corner kicks, you will need to register with a bookmaker, assuming you are not with one already. Different betting sites will have different odds for the various corner markets; sometimes, one will have the best price, but often another name will. Unless you plan on betting huge sums frequently, it might not be worth shopping around every time you want to bet on corners. Instead, you can just stick with the bookmaker(s) you like for your corner kick bets, providing they cover the markets you want.
With this out of the way, here is how to place a bet on corners:
Ensure there is money in your account; make a deposit if there is not.
Locate the football game you wish to bet on.
Select the 'corners' option from the list of market categories. If a corner is not an option, try and search for it within all markets.
Find the bet you wish to make and click the odds to add it to your betslip.
Follow the process above if you want to place a multiple bet.
Enter your desired stake in the bet slip and then confirm the wager.
---
Additional Football Betting Tips
As well as tips on corner kicks, Nostrabet provides readers with a range of other free-to-view tips selected by our expert writers, which are all updated regularly.
---
FAQ
What is the role of a corner kick taker in a corner kick predictions?
A team with a good corner kick taker can make a difference in making predictions. Firstly, if a team knows they are dangerous from corner situations, they may make more of an effort to intentionally win them. Additionally, good corners are more difficult to defend, and this will increase the chance of one resulting in a shot or a defender clearing the ball behind their own goal. Great delivery is more important than the height and heading ability of the players attacking the ball in the box.
What is the importance of corner kicks in football matches?
While the chance of a goal being scored from any individual corner is relatively low, the number of corners teams accumulate does mean that it is common to see them as a source of goals. In the English Premier League, goals from corners accounted for over 13% of all goals scored in the 2015/16 and 2016/17 seasons.
Is there a reliable formula to make an accurate corner kick predictions?
There is no special formula that will make your corner kick predictions unerringly accurate, but by either doing your pre-game research or watching games live, you can improve your performance. Alternatively, read our corners predictions for today, as they provide a great starting point for Serie A, Ligue 1 and other matches.
Can corner kick predictions be made in real time?
Yes, there are lots of live football betting sites that support in-play betting, and most of them will give customers a range of corner markets for live matches.
Can weather conditions affect corner kick predictions?
There are those who believe that heavy rain and/or windy conditions are likely to result in more corners, so this factors into their predictions. The reasoning is that both of these conditions will see the ball travel faster or more unpredictably. Research from the lower divisions of English football partly backs this up, finding that corners are most plentiful when it is wetter and also when it is warmer.
Is it possible for corner kicks to lead directly to goals in football matches?
Corner kicks have been known to go directly into the goal without anyone else touching the ball, but this is rare. Instead, when corners produce goals, which is a fairly common sight, it is most often because an attacking player has been able to divert the delivery into the net. We've seen such goals in matches from Ligue 1, Serie A and other competitions.