Banker of the Day
17:00
Morocco
Spain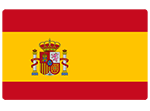 There is no such thing as a dead cert in betting, but our football Banker of the Day tip is likely to be one of the closest things to it.
What is the Banker of the Day Prediction?
At Nostrabet, our Banker of the Day prediction is simply a betting selection in which we have a high level of confidence. It is never a high-risk, high-reward selection; instead, it is a relatively low-odds bet with a great chance of success. We provide punters with a new banker pick daily, so do not worry if you miss out on backing our current top selection.
---
What is a Banker Bet?
Used generally, a banker bet is simply one that you can 'bank on', meaning you can be confident about it. They are viewed as 'safe' bets, and banker predictions should be right more times than not, providing the tipster recommending them is any good!
A banker bet is also a term you can find on a betslip when placing a multiple bet. For a banker bet, you will make one (or more) of your selections 'a banker'. When doing so, you can still win money even if some of your selections do not win, as long as the banker(s) does. The general strategy is that you make the result(s) you are most sure about as your banker(s), so these form a much larger part of your bet than they would be in a standard acca.
What is the Difference between a Banker Bet and a Standard Bet?
For a single bet, the only difference is that a banker bet will likely be a 'safer' selection but one available at shorter odds. A standard bet might be a little riskier, but you will be compensated by getting a higher price for it. There is no fundamental difference between the two, though.
If you select a 'banker' bet on your betslip when placing a multiple bet, there ends up being more of a difference. Adding one or more bankers will mean they feature in every combination of such a bet. A standard combination bet would only see them appear as often as any other combination, which means winning less if the banker succeeds but still potentially getting some money if it fails.
---
How Do We Select Our Banker of the Day?
Our highly adept tipsters here at Nostrabet examine the latest statistics, trends and team news to identify one outcome that looks to be as close to a sure thing as it can be. A lot of deliberation takes place before posting to the website as we are determined to get our Banker of the Day success rate as high as possible. The tip does, however, also need to be a bet that is still worthwhile placing, which is why we avoid placing something super safe but extremely unrewarding, like over 0.5 goals at odds of just 1.03.
---
Where to Place Bets on the Banker of the Day?
Our Banker of the Day tip will come from a fixture that you can find at almost any bookmaker, so placing the bet will not be an issue. Try not to settle for odds lower than the ones we have listed, though, as getting sufficient value on banker bets is important. In addition to the betting sites under the tip, there are lots more we can recommend if you check out our detailed and unbiased reviews. By having a scroll through these, we are confident you will find a bookmaker that is just right for your needs.
---
FAQ
How to Use Sure Bets Bankers Strategies?
Following our Banker of the Day tips is one strategy we can certainly recommend, especially if you are more of a beginner gambler. We are as sure about our predictions as we can be, but we always remember there is never quite a 'sure thing' in the world of betting. You can be very confident about a pick, but you must always remember that there is a chance you might get the outcome wrong. This is why you should never put more money into any strategy than you can afford to lose.
How to Pick the Banker of the Day?
We have explained how we pick our Banker of the Day, but if you want to choose your own instead, you are more than welcome. To do this, though, you will need to do your research, as relying on hunches for bankers is unlikely to be a sound long-term strategy.