Best Iceland Betting Sites Online
We include the leading betting sites in our table with the top online bookmakers for betting in Iceland. Check out their bonus offers, features and ratings to choose the most appropriate for you:
Top Betting Sites in Iceland Ranked
Betting in Iceland
Iceland is a country where people can access several online betting websites, although they are not regulated. Besides the fact that people can use numerous iGaming sites, Iceland is a place where you can play land-based slots. Even though there aren't any land-based casinos yet, tourists and local residents can use the so-called "slot halls". Let's take a look at everything else we should know about wagering in Iceland.
Interesting facts about betting in Iceland
Before looking at the best betting sites in Iceland, let's check a few intriguing facts about punting in the country.
People can find different land-based slot halls
Since slots are popular, several places in Iceland are known for providing people with different slots. Although some of them might be old, they allow people to compete for a jackpot.
Online betting websites are not explicitly regulated
As you will see in a bit, Iceland is one country that does not have any special laws regarding online betting sites. This explains why people who live there have access to different kinds of iGaming operators.
You are allowed to bet only if you are 18 years old
Almost every country in the world has a minimum gambling age, and Iceland is not an exception. Here, you have to be at least 18 years old to engage in any gambling activities.
The Viking Lotto is popular in the country
Although online betting has s a lot of fans, some Iceland punters prefer to participate in the Viking Lotto. The latter was created in 1993 and is considered one of the most popular forms of lottery in the country.
Some bookmakers accept the local currency ISK
Having the option to punt using your local currency is always a plus. Even though not every iGaming operator allows people to use ISK, some brands offer Iceland's local currency.
Iceland does not issue casino licenses
Finding a brick-and-mortar casino in Iceland is not easy. That's because the country does not issue casino licenses.
Is Gambling Regulated in Iceland?

Yes, gambling is regulated in Iceland because the country has a specific commission responsible for it. It is known as the Iceland Financial Services Authority and should regulate all gambling activities within the country. However, most of the online betting sites you will come across do not have a permit from it.

There are no specific Iceland betting laws regarding online betting means that Icelanders are free to choose from loads of iGaming operators. So, don't be surprised that some of them offer the local currency and the Icelandic language.
5 of The Best Betting Sites in Iceland
Even though online punters in Iceland can choose from loads of different sites, not all of them are worth it. Fortunately, the five alternatives below have proven to be among the best online betting websites in the country.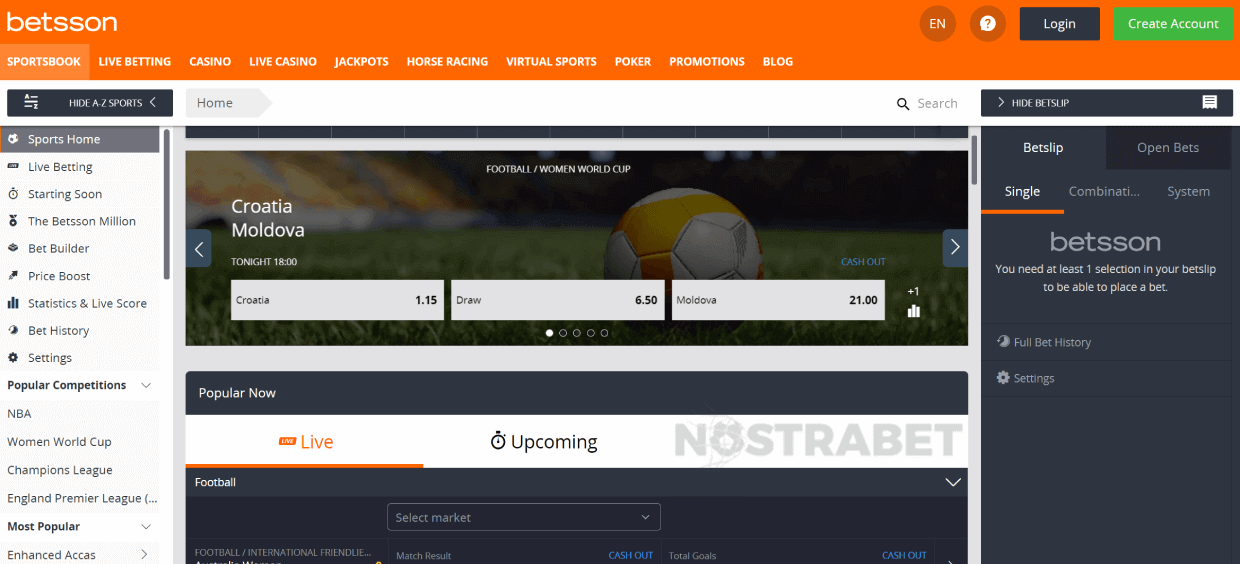 Pros:
Safe and easy to use payment options
Helpful contact solutions
A solid range of markets and good odds for those interested in sports
Cons:
Usually, there aren't any betting guides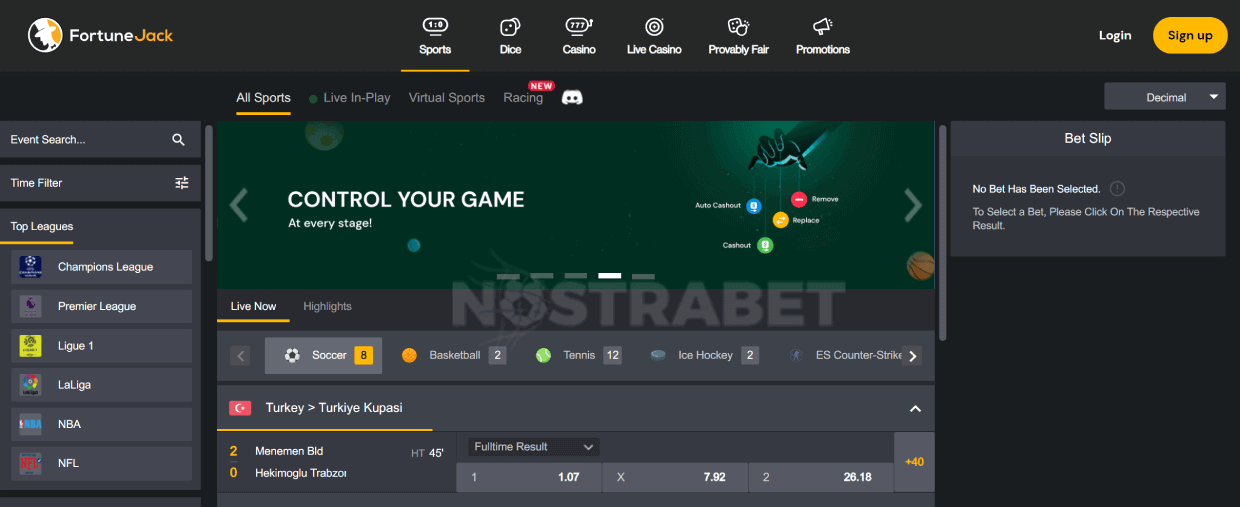 Pros:
World-class betting sections
An impressive number of promotions
The platform offers cryptocurrencies
Cons:
No detailed betting guides for sports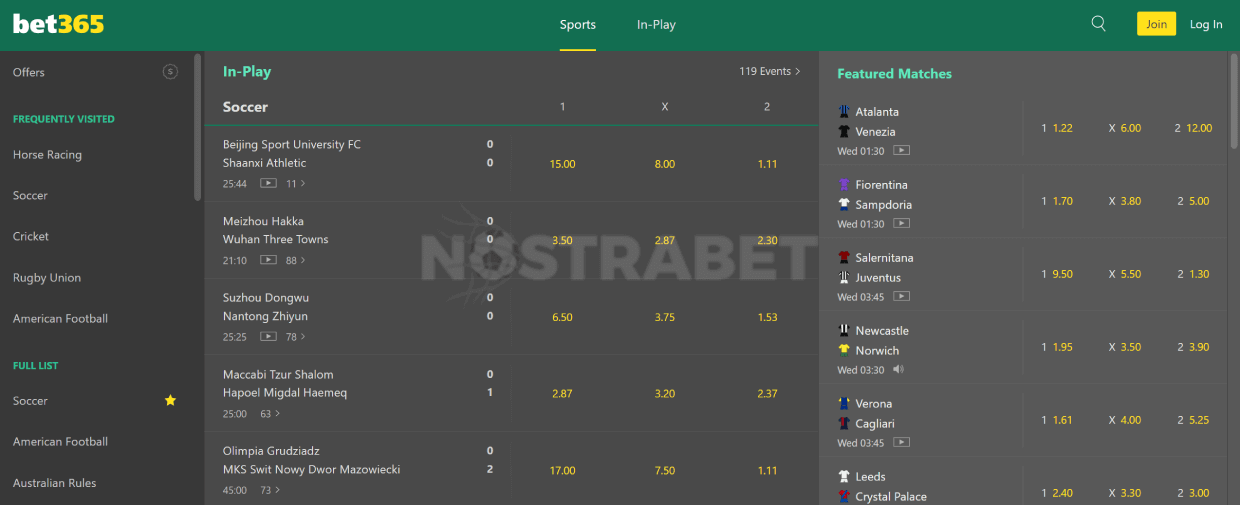 Pros:
Popular betting features for sports punters
Several sections to choose from
The operator offers its clients the chance to play poker
Cons:
You won't find in-depth betting guides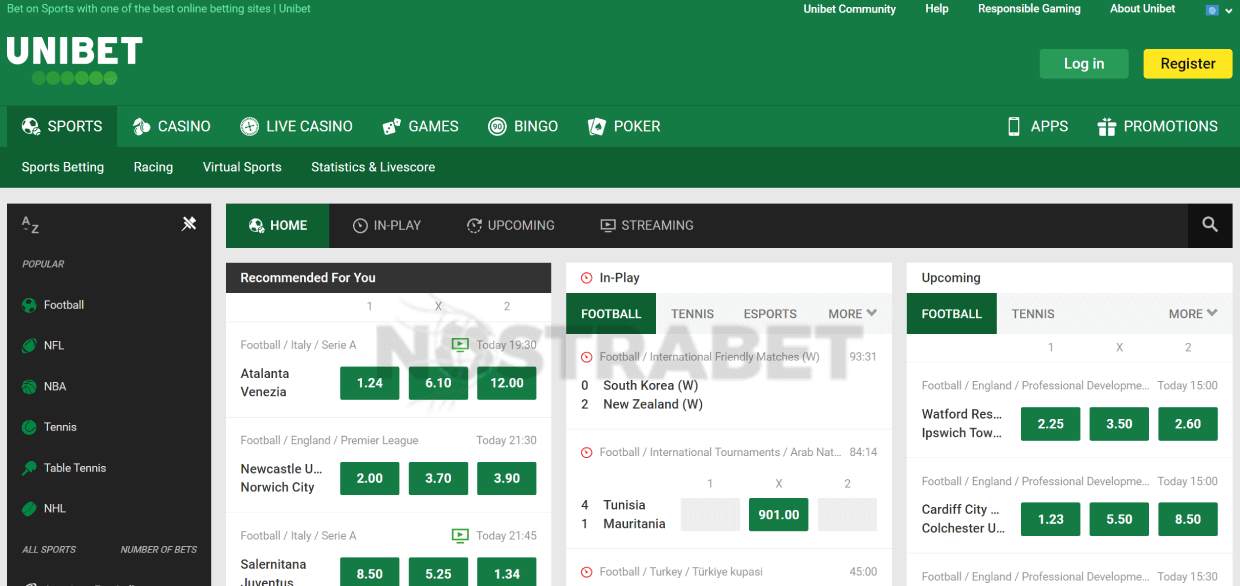 Pros:
Mobile applications for Android and iOS
Numerous betting sections
Detailed guides for most sports
Cons:
The design won't be everyone's cup of tea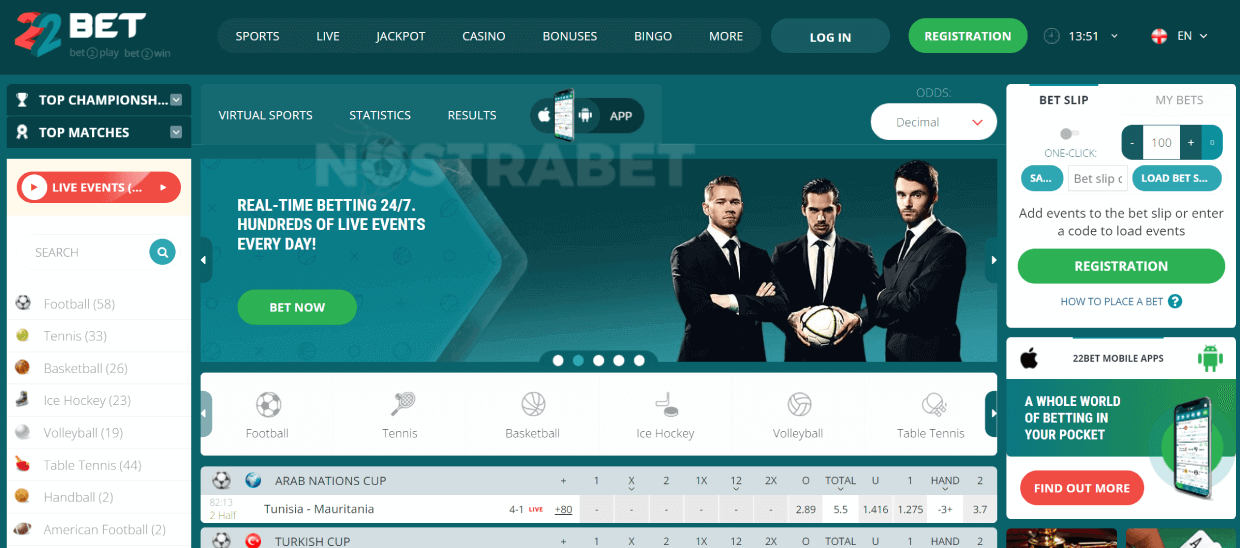 Pros:
A wide range of markets and excellent odds
Several betting categories
Mobile apps for the two leading mobile operating systems
Cons:
The platform does not offer the Icelandic language
Do Online Betting Operators in Iceland Compete Against Each Other?
Yes, online betting operators in Iceland compete against each other because they want to have as many customers as possible. Unlike other European countries, Iceland is small in terms of population. Therefore, betting sites have to compete for every new client.
While it is true that some companies are more popular than others, there isn't an online betting monopoly. In other words, most brands that operate in Iceland have enough customers.
Which Are The Most Popular Bonuses in Iceland?

The most popular bonuses in Iceland are deposit promotions, cashback, free spins, free bets, and accumulator boosts. Even though most betting platforms in the country do not offer all of the offers mentioned above, some legal betting sites in Iceland will give you access to most of them.

Before deciding which proposal to put to the test, try to learn more about each reward's conditions. The devil is in the details, which means that you always have to read the rules before choosing an offer.
Do Icelandic Bookmakers Offer Betting Features and Options?
Yes, Icelandic Bookmakers offer betting features and options, such as those mentioned below.
Cash Out
Cash Out is a feature that is a part of your bet slip. Although each bookie has its own Cash Out version, this option allows people to settle their bets before the event they've wagered on is over. Sometimes, iGaming sites may offer things like a partial Cash Out or an automatic Cash Out.

 

Live Streaming
Although some brands offer a limited number of Live Streamings, this is an option used by loads of punters on a daily basis. Most people who bet online in Iceland like sports, so the bookies have to implement this feature. Live Streaming does not provide a direct advantage, such as Cash Out. Still, people can watch matches in real-time, allowing them to select the best betting markets for the specific event.

Live Betting
As we've already mentioned, Iceland is a country where people like sports. Therefore, bookies who want to operate within this territory need to provide intriguing sports betting features. One of them is known as In-Play or Live Betting, and it lets users wager on live matches. Apart from enhancing people's overall betting experience, this feature opens the door to new markets and better odds.

 

Bet Calculator
Even though this feature is not accessible all the time, Bet Calculator might come in handy. Unlike the other features on this list, this one has different versions, depending on the brand. The most common one allows punters to calculate their potential winnings.
The Online Payment Options in Iceland
The online payment methods in Iceland include e-wallets, cryptocurrencies, credit/debit cards, and bank transfers. After you read the Iceland betting tips and choose a bookie, you will have to make a deposit. Hence, one of the first things people need to check before betting is the different payment solutions.
Since most brands that operate in Iceland are available in other countries, they offer popular international payment gateways. E-wallets are probably the most popular options, but many brands allow credit/debit card payments and even digital currencies. Most of the time, making a deposit is instant, whereas withdrawing your winnings takes time.
Besides that, most bookies won't require you to pay any extra fees; they also offer Iceland's local currency, known as ISK. Yet, you can also fund your account using EUR, USD, GBP, and other popular currencies.
Interestingly, each iGaming brand has different limits for making a deposit or a withdrawal. Sometimes, these limits might be removed once a given bettor completes the verification process.
---
Is Mobile Betting in Iceland Popular?
Yes, mobile betting in Iceland is popular. Because most people in the country use smartphones, some online bookmakers and casinos offer dedicated mobile apps for Android and iOS. This allows punters to place bets on sports and play some of the casino games on the go.
Bettors who want to use an application for iOS have to check the App Store and download the file they want to. Unfortunately, Android customers don't always have this option because most brands have an apk file.
Although the apps have many fans, some betting sites in Iceland only have mobile versions. This means bettors have to use their mobile browsers if they want to punt on the go. The good news is that these sites do not require you to install any files.
Can Bettors in Iceland Access Online Casinos?
Yes, bettors in Iceland can access online casinos, even though its laws do not allow online casinos within its jurisdiction. Due to the different regulating laws in Europe, most of the top-rated online casinos can be accessed in Iceland.
Usually, the iGaming operators accessible in Iceland offer several betting sections, one of which is the online casino. The latter comes as a great addition to the sportsbook because it offers loads of titles. Naturally, these companies work in conjunction with several casino software companies because they want to provide their clients with the best possible products. Speaking of the devil, online casinos offer a variety of slots, table games, jackpots, live casino games, and much more.
Which Sports Do Punters in Iceland Bet On?
The sports that punters in Iceland bet on are listed below, and most of them are popular in many other European countries.
Handball
One of the sports that you can often find Iceland free betting tips for is Handball. This sport has many fans, mainly due to the Icelandic men's national handball team. Although the players are yet to win the Olympics, it achieved several good results. In fact, the team won the country's first team Olympic medal in 2008.
Football
The fact that football is the most popular sport in Iceland probably doesn't come as a surprise. Despite the country's size, Iceland's national football team managed to qualify for some of the biggest events in the world, such as the 2018 FIFA World Cup. Suppose you read some popular Iceland soccer betting tips. In that case, you will learn more about the country's top-tier football league.
Basketball
Even though the Iceland Basketball Association may not be as popular as the NBA, this doesn't mean the sport doesn't have a lot of fans in the county. Similar to its football team, Iceland's national basketball team qualified for some of the biggest events.
Athletics
Thanks to Gunnar Huseby, Athletics quickly became one of the most loved sports in Iceland. This man became one of the first international champions for Iceland. He had an essential role in this sport in the country. Even though bookmakers don't offer that many markets and features for this sport, some brands in Iceland may give their users loads of alternatives.
Volleyball
Generally speaking, Volleyball is one of the most popular sports in the world, so it shouldn't come as a surprise it is available in Iceland. Punters in the country usually wager on competitions that take place outside Iceland. However, they can also place bets on their women's national volleyball league.
---
The Icelandic Bettor
Since the country is not keen on offering casinos, it shouldn't surprise that most bettors in Iceland are into sports. The country's most popular sport is football, which means that the average bettor is interested in it.

Like we've already mentioned, people in Iceland like using their smartphones for betting online. Although almost everyone has a handheld device, those who use it for online betting are usually younger.
---
FAQs About Betting in Iceland
Is online betting legal in Iceland?
No, online betting is illegal in Iceland, but people can freely access international iGaming operators.
Are there any taxes for Icelandic players on their winnings?
No, there are no taxes for Icelandic players on their winnings.
Can I open an account and play in Icelandic krona (ISK)?
Yes, you can open an account and play in Icelandic Krona (ISK), but only if the specific brand offers this currency.
Are there any betting restrictions for Icelandic players?
Yes, there are several restrictions for Icelandic players, most of which are related to land-based betting.
How to access a gambling site in Iceland?
To access a gambling site in Iceland, you need to open it on your browser or use a VPN before that.
Does Iceland have a casino?
No, Iceland does not have a casino because casinos are illegal in the country.
---
Final Verdict
Iceland is one of the countries with the most beautiful landscapes in the world. Despite its gambling laws, people have access to almost every top-rated gambling platform globally. This means that punters are free to choose the brand they like the most.
Since sports is the go-to option for the average Icelandic bettor, the available brands offer many markets, features, and good odds. However, the best betting sites in Iceland also provide other betting sections. So, it is up to you to decide which brand to put to the test.