Best Betting sites in Estonia
In our table, we include the best online bookmakers for Estonian punters. Take a look at them, compare their features and choose the best suits you.
Top Betting Sites in Estonia Ranked
Introduction
Estonia is a small Northern European country that was part of the USSR before gaining independence in 1991. As a member of the European Union, the country legalised gambling within its borders in 1995. Today, the country is home to licensed betting shops and multiple online casinos and betting establishments.
As an introduction to the best betting sites in Estonia, this guide provides a list of the top four betting sites in Estonia. Along with Estonian gambling legalisation, we include a list of Estonia's leading sports, payment methods, and popular betting features. Likewise, we explore options for mobile betting and include interesting facts about betting in Estonia.
Interesting facts about betting in Estonia
The Estonian gambling market is an interesting collection of betting shops, land-based casinos, online casinos and lotteries. With an established history of acceptance towards betting, we felt it appropriate to include some of its more exciting facts about betting.
Since becoming legal in 1994, 70% of its population admitted to betting at a land-based or online establishment for money.
Since introducing online gaming regulation, the Estonian Tax and Customs Board has blacklisted over 800 casinos operating without a license.
Unlike other European countries, Estonians are not taxed, while operators pay taxes ranging from 5 to 18%.
Since joining the EU, the Estonian Tax and Customs Board must comply with all EU laws relating to gambling.
Tax revenues generated from betting activities in Estonia are used to fund Cultural Endowment projects, educational and sports activities and support people with disabilities.
The most popular form of betting in Estonia is playing the lottery. An estimated 421,780 Estonians bought at least one (1) ticket in the last 12 months.
Gambling Legislation and Laws in Estonia

Gambling in Estonia has been legal since the country passed the Lotteries Act of 1994. Since its introduction, several amendments have been passed, including the Gambling Act of 1995 and the introduction of online gaming regulations.

Essentially, the lotteries act of 1994 and the gambling act of 1995 permits all forms of gambling within the country. This includes games of chance, sports betting, totalisators, bingo, poker, fantasy betting, social and skill-based games. Under the act, the Estonian Tax and Customs Board is responsible for issuing licenses and enforcement of its gaming laws.

In 2010, the Estonia government again changed its Gambling Act of 1995 to include online betting. The amended act allows local betting establishments and online operators licensed to legally offer betting services. In addition to legalizing online betting, provisions resulted in Estonia blocking unlicensed operators from offering their services to Estonian citizens.
Which are the Top 4 Online Betting Sites in Estonia?
The top four online betting sites in Estonia are Betsafe, 888Sport, Pinnacle Sports and Betiton. As the top betting sites for Estonia, each offers different qualities and various features. Resultantly, we have included an overview for Betsafe, 888Sport, Pinnacle Sports and Betiton below.
Pros:
Over 25 sports markets available for in-play betting
Includes access to live streaming for players with active balances
Multiple player-friendly features
Cons:
Does not include cryptocurrencies payment methods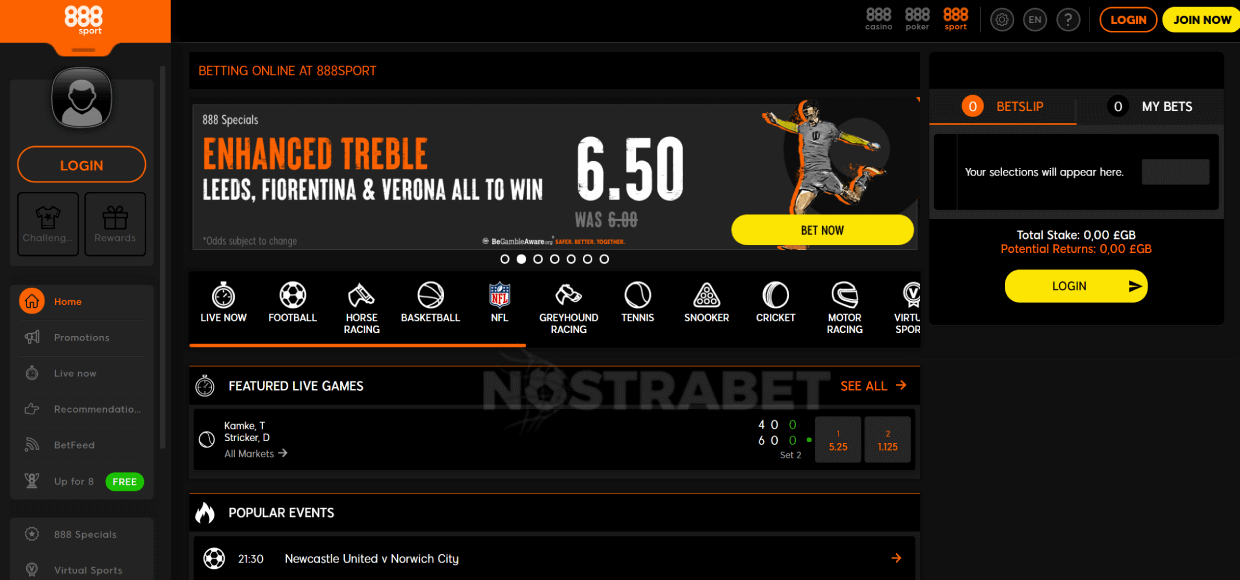 Pros:
Competitive sports betting odds
Coverage of over 25 sports markets Access to the 888Sport Betfeed
A large number of betting markets for football
Cons:
Does not offer Uralic language options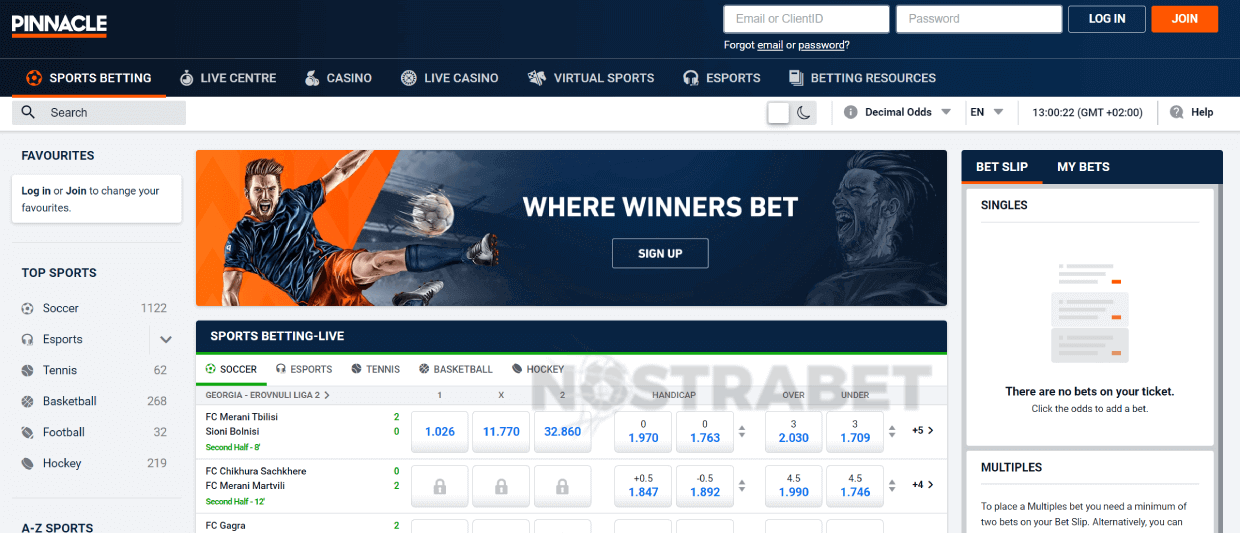 Pros:
Features over 1,000 sports events each week
Online casino with live betting and table games
Dedicated support centre and social media presence
Cons:
Live streaming is not available
Pros:
Pre-match and in-play coverage for over 20 sports
Generous promotions for casino and sports
Includes horse racing coverage from the UK, Ireland and Australia
Cons:
Does not offer live streaming services
Competition between Operators
Competition between operators in Estonia is fierce due to the large number of casinos operating. This is most prevalent among the 24 casinos competing for traffic in Tallin, Estonia's largest city. In addition to competing for local traffic, land-based operators are under constant pressure to compete with online operators.
As the two operations are vastly different, the primary source of competition is related to promotional incentives. Resultantly, those that benefit from this competition are Estonians as they can choose which offers them the best value.
Bonuses from Estonian Bookmakers

There is a diverse range of bonuses available from Estonian bookmakers. Like other countries throughout Europe, Estonian bookmakers offer a wide range of bonuses. They vary based on the promotional objectives of each bookmaker but often include deposit bonuses, free bets, and free spins.
Betting Features and Options in the Estonian Bookmakers
As a way to improve the overall betting experience provided, Estonian bookmakers offer a variety of betting features and options. While each bookmaker will offer various features, they generally focus on those most popular. These include betting calculators, live betting, streaming and early cash out options.
As each feature is unique in its own right, we have included a brief explanation about each below:
Cash Out
The cash out is one of the more commonly offered betting features among Estonian bookmakers. Its purpose is to allow the flexibility to settle bets early in exchange for the portion returned of the staked bet.

 

Betting Calculators
The addition of betting calculators allows novice and seasons punters to calculate the possible payouts based on stake and odds. This feature is available in multiple odds formats and is ideal when combined with other features like Bet Builder.

 

Live Betting
Live betting has become a standard feature for online sportsbook operators. Its inclusion allows punters to view real-time odds and place in-play bets while simultaneously viewing score updates and other real-time game information.

 

Live Streaming
Live streaming is a valuable betting option offered to Estonians by an increasing number of online betting sites. Live streaming is available at no additional cost for a wide range of sporting events as a betting feature. This feature is favoured by bettors who enjoy using information from streams to place in-play bets.
What are the available Payment Methods in Estonia?
Estonia's most common payment methods for online betting sites are credit cards, debit cards, e-wallets and cryptocurrencies. However, it is essential to understand that not all betting sites in Estonia offer the methods mentioned above. For the most part, credit cards, e-wallets and debit cards are readily available, but not all include cryptocurrency options.
As Estonia is an EU member country, all payment method transactions are made using the euro. This applies to deposits and withdrawals, with most sites setting the minimum deposit at €10.00 while withdrawal minimums are €20.00. Deposit transactions are free of transactional fees, while withdrawals may incur a processing fee. However, when transacting in cryptocurrencies, processing fees will apply.
---
What are the Mobile Betting options in Estonia?
The mobile betting options in Estonia are excellent and include mobile websites and Android and iOS betting apps. These options are resultant from the countries liberal gambling laws and the legality of online betting. The majority of bookmakers include at least one of the two options and provide these at no cost.
The mobile betting option most often chosen by Estonians for flexibility is mobile apps. Their preference is related to the security features offered within the apps and the features incorporated into their design. While mobile websites share those features, they are less preferred due to the manually logging in and browser access.
Are online casinos available in Estonia?
The availability of online casinos in Estonia came to fruition in 2010 after the introduced online gaming regulations. Initially, the country only licensed local casinos until amending their online gambling laws in 2011 to include offshore operators. Since the introduction of its online gaming laws, Estonian's have access to a full range of gaming options. Live dealer games are available with games of chance such as slots, bingo, and keno. In addition, to games of chance, online casinos available in Estonia include lottery, scratchcard games, esports and virtual sports games.
What are the leading sports for betting in Estonia?
The leading sports for betting in Estonia are basketball, football and ice hockey. As Estonia is a country with a colourful past, understanding its popularity is essential. Below is an explanation about each of the leading sports for betting in Estonia.
Basketball
The sport of basketball is widespread throughout Estonia and partly popular due to the Estonians Men's National Basketball team. In addition to its participation in the International Basketball Federation, its popularity stems from Estonian-Latvian domestic leagues.
Football
Football's popularity as a leading sport in Estonia is closely tied to the Estonian football league. As a domestic league, it includes interconnected leagues and is governed by the Estonia Football Association.
Ice Hockey
The popularity of ice hockey in Estonia is related to its four professional ice hockey teams and domestic leagues. Another reason for ice hockey's popularity is Estonia's membership with the International Ice Hockey Association.
---
The profile of an Estonian Bettor
The profile of an Estonian bettor is almost as complex as the different forms of legalized gambling in the country. Based on recent studies, roughly 70% of those aged 15 to 74 have engaged in real money gambling. Of those who have gambled for real money, 40% have wagered with offline establishments, while 30% have wagered online.

The most popular form of betting in Estonia amongst adults is the lottery. At the same time, sports and casino gaming are also popular. Unfortunately, there is little information about the social economics of the average Estonian bettor. Likewise, the percentage of recreational income spent on gambling-related activities was unavailable.
---
FAQ about online betting in Estonia
Is online betting legal in Estonia?
Yes, online betting has been legal in Estonia since 2010.
Are there any taxes for Estonian players on their winnings?
No, players are not responsible for paying taxes on winnings resultant from gambling activities.
What is the main betting currency in Estonia?
As an E.U member country, the leading betting currency in Estonia is the euro.
Are there any betting restrictions for Estonian players?
No, Estonians do not face any restrictions unless geographical licensing limitations restrict Estonians from accessing gaming content from particular software developers.
What age must I be to gambling in Estonia?
The legal age for gambling in Estonia at a casino, betting shop or online betting site is 21.
Are mobile apps available for sports betting in Estonia?
Yes, iOS and Android mobile apps are available for sports betting in Estonia.
Is it legal to play online poker in Estonia?
Yes, online poker is legal in Estonia with licensed online operators and has been since 2010.
---
Our final thoughts on betting in Estonia Verdict
The climate for betting on sports and all other forms of gambling is exceptionally favourable in Estonia. Estonians have the liberty to choose between land-based betting established and the option to bet online.
Considering many countries have failed to take the same proactive stance against taxing winnings, the positives for betting in the country outnumber the negatives tenfold. This is even more evident by the number of online betting sites that have applied for and received licenses from the Estonian Tax and Customs Board.