Best Betting Sites Belarus
Check our our list with the best betting sites in Belarus. Find out what are their promos for new customers and what is their rating.
Top Betting Sites in Belarus Ranked
Belarus & Online Betting
Online betting in Belarus is possible, thanks to many of the top-rated international betting websites. Besides the fact that people can punt from the comfort of their homes, they can visit one of the many land-based casinos.
After online betting was addressed in 2019, Belarus is one of the countries where people can legally access numerous brands. This article will share more information bout some of the top sites and everything important related to betting in Belarus.
Facts About Betting in Belarus
Before we take a look at the top bookies in the country, let's skim through six intriguing facts related to betting in Belarus.
Belarus was one of the countries that used to be really strict regarding betting
Despite being one of the most strict countries regarding betting, nowadays, things are different. People can access land-based casinos and betting shops, as well as online betting operators.
The iGaming sites who want to have a license in the country must use the local domain
To get a license from the Belarusian government, iGaming operators have to use the country's local domain. Of course, they also need to adhere to other rules.
Some international online bookmakers/casinos might be blocked in the country
Even though people can use VPNs to access the sites they like, the government in Belarus often bans certain iGaming companies. That's why they decide to go through the complex procedure of obtaining a permit.
Usually, the Belarusian Ruble is one of the available currencies
Although Belarus is not the biggest market for some bookies, you can often find the local currency. That's why many people in the country prefer to punt online.
The government of Belarus grants a five years license
Apart from the fact that bookies/casinos have to use the local domain, their permit lasts five years. During that time, these companies also have to adhere to other regulations to operate legally in Belarus.
Belarus is one of the few countries where you have to be at least 21 years old to bet
The minimum age you need to have for betting was 18; however, the recent laws have changed that. Nowadays, Belarusians are allowed to punt on sports and play casino games only if they are at least 21 years of age.
The Current Gambling Laws in Belarus

Until 2010, Belarus was one of the few European countries with no gambling laws specifically targeting online bookies and casinos. After several years of legislative changes, Belarus addressed online betting for the first time in April 2019. According to this law, the iGaming operators who want to have a permit in the country have to pay a fee of 12,000 BYN. What's more, they need to have some sort of land-based operation in the country, give the Belarusian government remote access, and use the local domain. Needless to say, this led to the introduction of many Belarus betting sites, some of which have a lot of experience.
Six Online Betting Operators In Belarus That Stand Out
People who want to learn more about the top betting sites in Belarus can do that below. Each bookie has earned a name as one of the best in the business.

Pros:
A solid range of payment options
Clean and easy-to-use interface
Top-rated betting sections
Cons:
The brand doesn't have as many options as other bookies

Pros:
Interesting betting sections
One of the best places to punt on eSports
Good bonuses
Cons:
The bookie lacks detailed betting guides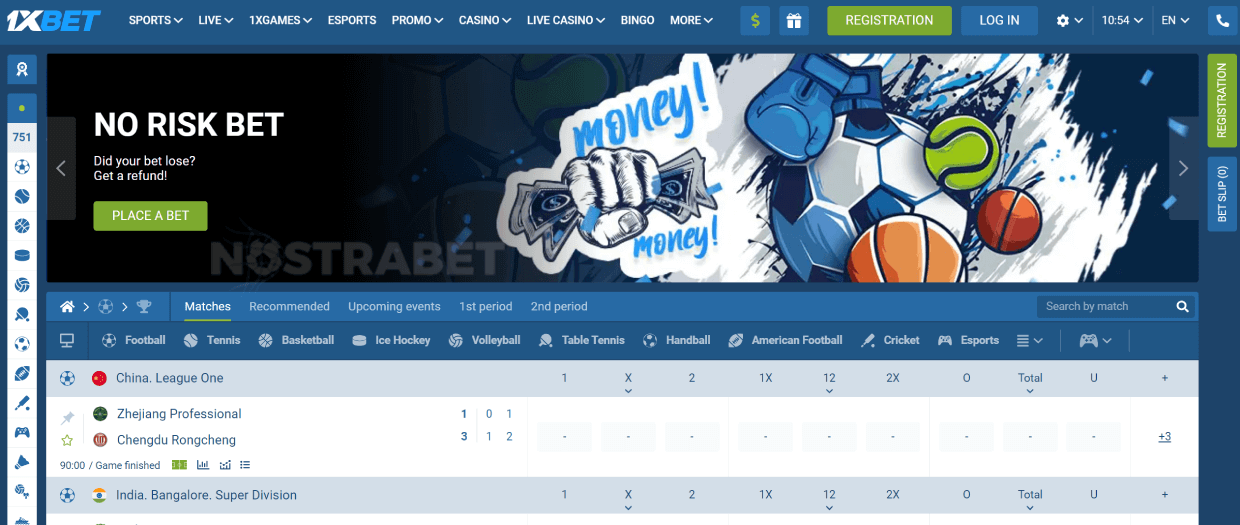 Pros:
An impressive selection of betting categories
Apps for Android and iOS
Plenty of online payment options
Cons:
Belarusian punters might need a mirror link to test this brand
Pros:
Fast registration process
Handy betting features
An impressive number of things to bet on
Cons:
Sometimes, accessing GG.bet requires you to use an alternative link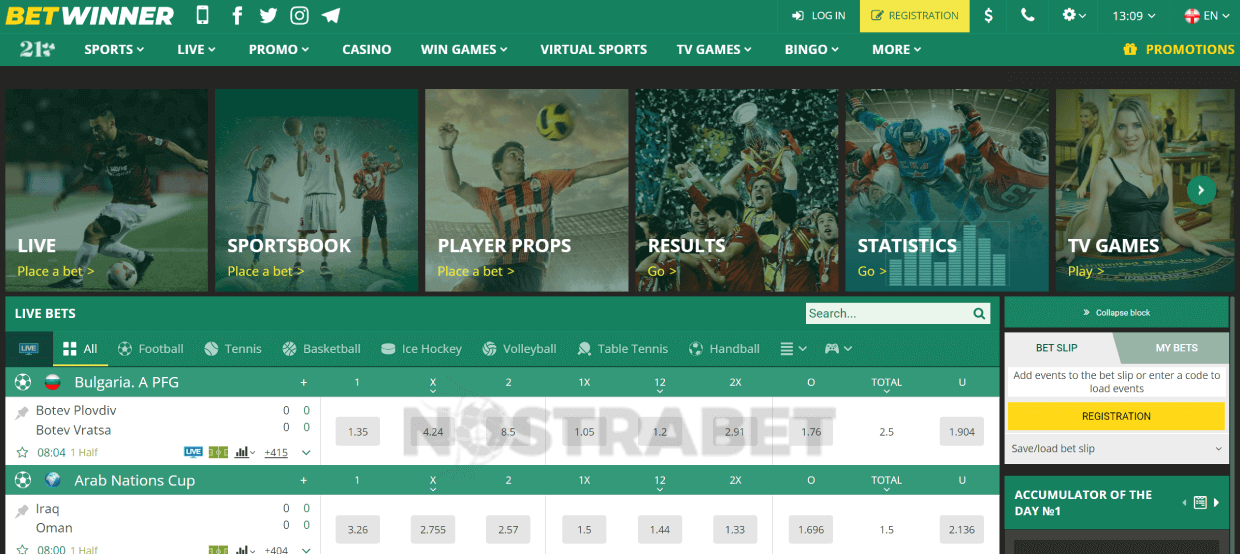 Pros:
One of the most extensive lists of betting sections
The platform offers numerous payment and language options
You can use your smartphone for betting
Cons:
BetWinner's designs may not appeal to some punters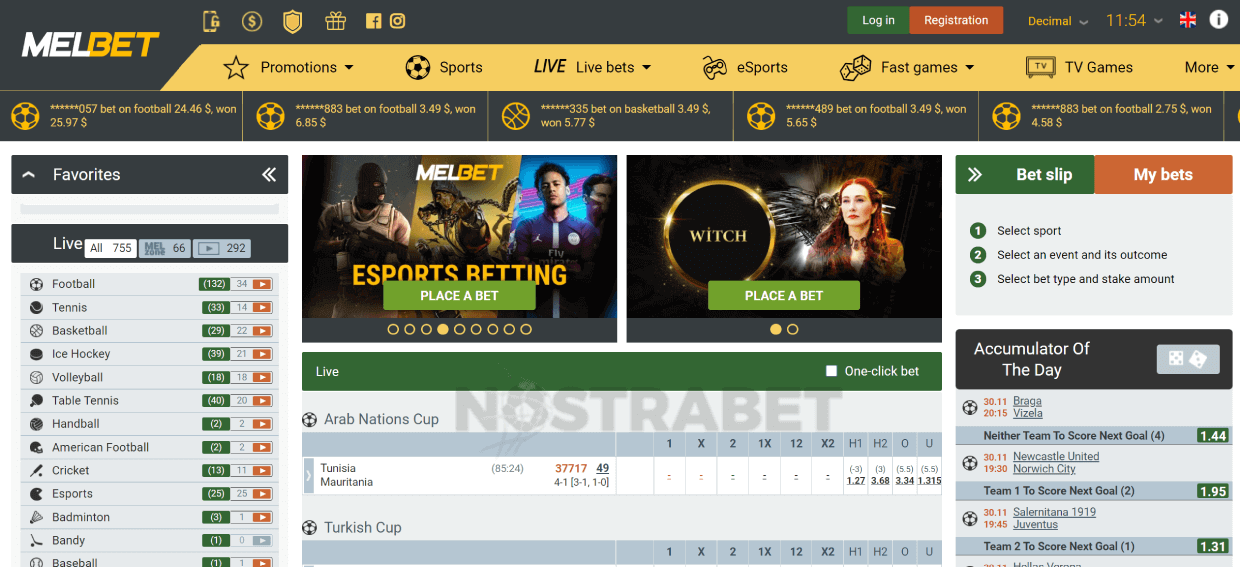 Pros:
A top-rated customer support section
The brand allows clients to make fast and secure money transfers
Loads of markets, good odds, and helpful betting features
Cons:
No betting guides for experienced users
The Competition Between Bookies in Belarus
Like any other country, online bookmakers in Belarus constantly battle to gain new users. This forces some operators to be more creative, which explains why the best betting sites in Belarus offer so many things.
The good news is that this is one of the European countries where neither brand has a monopoly. However, those with a permit from the local government have an advantage because people can access them within seconds.
Do Belarusian Bookmakers Offer Bonuses?

Yes, Belarusian bookmakers offer bonuses for their new and registered users. Although those for new clients are more lucrative, sometimes, the proposals for existing bettors might also provide loads of perks. Speaking of the devil, most offers in Belarus will give punters extra cash to bet on the sport they like. Sometimes, bookies may also include a cashback bonus, such as free bets and spins (if the bookies also have a casino section). Some iGaming companies even have a VIP program.
Which Features Can You Test While Using a Bookmaker in Belarus?
The features you can test while using a bookmaker in Belarus are listed below. You can find most of them while browsing your preferred online bookmaker.
Betting News
Although some bookies don't offer this feature, others will give you access to the latest betting news. Usually, the news is related to sports, which means you can learn about the newest transfers, injuries, and more.

 

In-Play
Live Betting is a feature that you can find on every top-rated online bookmaker in Belarus. Even though it might look different, this feature allows punters to do the same things. It lets them punt on ongoing sports events, use new markets, and avail themselves of the dynamic odds.

 

Cash Out
Cash Out was a luxury option back in the day, but now, you will find it while using the best betting sites in Belarus. It gives users the option to settle their bets early and avoid waiting until the end of the given event.

 

Live Streaming
Betting on live events is fun, but some Belarusian online bookmakers offer live streaming to make this experience even more memorable. Even though this feature is not always available, the biggest names in the business will allow you to watch some of the most anticipated sports events. This will help you choose the most appropriate live betting market.
Which Are the Payment Options Used By Belarusian Bettors?
The payment options used by Belarusian bettors include e-wallets, bank transfers, and credit/debit cards. Even though some online bookmakers also offer cryptocurrencies, this payment alternative is not that popular yet.
Since online betting is legal in Belarus, many of the world's top brands allow people to make monetary transactions using the Belarusian ruble (BYR). Of course, most betting operators support several other currencies, including EUR and USD.
Even though there are many exceptions, most iGaming brands in Belarus offer instant deposits. Unfortunately, withdrawing your winnings might take several days.
---
Is Mobile Betting Popular in Belarus?
Yes, mobile betting is popular in Belarus because people use smartphones and tablets daily. Although some of the best Belarus betting companies offer apps, other operators only have a mobile version of their desktop site. Luckily, users can use their mobile browsers and create a web application.
The apps and the mobile sites usually offer the same things as the desktop platform. Yet, there might be different kinds of limitations, especially when it comes down to casino games.
Belarus And Its Online Casinos
Belarus is one of the countries where people who like casino games can access numerous betting operators. Although there are loads of land-based casinos in Minsk and other cities, some prefer to use their online counterparts. Hence, the best betting sites in Belarus also offer a casino section.
If you check most online casinos in the country, they offer numerous slot titles. However, some iGaming companies take it one step further because they also provide live dealers, jackpot slots, and poker games. Usually, third-party software companies develop all of these titles, guaranteeing their safety. Furthermore, they have incredible graphics and realistic sound effects.
Which Sports do Belarusian Bettors Punt On?
The sports that Belarusian bettors punt on are listed below. They are available on different international betting sites and those registered in the country.
Football
Football is the leading sport in Europe, so don't be surprised people in Belarus like betting on it. Naturally, the local iGaming operators allow their clients to punt on the Belarusian Premier League. The good news is that the top brands give punters access to many other soccer leagues and competitions. Football is also the sport that offers the most markets.
Ice Hockey
Even though ice hockey is not as popular as in the US or Canada, this sport has a loyal following in Belarus. That's mainly because of the men's national ice hockey team. So far, the country's national team's most significant achievement is fourth place in the 2002 Winter Olympics and 6th place at the IIHF World Championship in 2006.

Naturally, the iGaming sites in the country allow people to punt on the NHL because it is the world's most famous ice hockey league.
Tennis
Tennis is usually one of the most popular sports that people bet on. So, it is no surprise that the sport has many fans in Belarus, even though none of the big tennis tournaments occurs in the country. Belarus has several good tennis players, such as Natasha Zvereva and Victoria Azarenka.
Athletics
The Belarus Athletic Federation is the country's governing body when it comes down to this sport. Needless to say, it is responsible for many of the tournaments that take place within Belarus. Usually, people who use online bookmakers will have the chance to bet on them. Of course, punters can also wager on some of the most popular events worldwide.
Skiing
Thanks to the geographical location of Belarus, the country offers a lot of popular winter sports, one of which is Skiing. Despite not being the most popular sport for online betting, Belarusian players can bet on it. Besides the tournaments that take place within the country, those who read the latest Belarus betting tips can also bet on skiing competitions held elsewhere.
Volleyball
People worldwide bet on the Belarusian Women's Volleyball 1st League because it is notorious for having some of the best players in the world. This team-based sport is a popular option among bettors because of its market. Although it offers fewer options than things, such as football, volleyball can be an excellent sport to punt on, especially in Belarus.
---
The Belarusian bettor
Unlike other countries, people from different age groups bet on sports and play casino games in Belarus.

It seems like most old-school punters, and older people prefer to visit the land-based casinos and shops, whereas younger bettors favour online betting platforms.

Following the most recent gambling law, players need to be at least 21 years.
---
Frequently Asked Questions About Betting in Belarus
Is online betting legal in Belarus?
Yes, online betting in Belarus is legal.
Are there any taxes for Belarus players on their winnings?
Yes, there is a 4% tax for Belarus players on their winnings, as long as they use licensed bookmakers.
Can I open an account and play on BYN?
Yes, you can open an account and play on BYN because this currency is available on several iGaming platforms.
Are there any betting restrictions for Belarus players?
There are restrictions to Belarus players because the country blocked their access to some top international betting websites.
Can you use your smartphone to bet online in Belarus?
Yes, you can use your smartphone to bet online in Belarus.
Where to find the best Belarus betting odds?
You can find the best Belarus betting odds once you choose some leading online bookmakers.
---
Conclusion
Belarus is one of the few countries in the world where people can visit land-based betting operators and their online counterparts. The country's recent laws regulated online betting and allowed companies to obtain a license. However, people can also access numerous international iGaming operators. Most sites for online betting in Belarus offer more than one betting section. They also give clients access to popular payment options and the ability to use the Belarusian ruble.