Where can we bet securely and which are the leading bookmakers in Finland?
Finnish players can see the best betting sites in their country from our table below. Learn more about different sports and the betting services which they offer.
Best Betting Sites in Finland Ranked
---
Introduction
Gambling is entirely legal in Finland and has been a popular pastime for decades. Although the state holds a monopoly over betting providers, several different international online sites cater to the Finnish market as well, providing ample choices and opportunities to win big.
Interesting Facts about Betting in Finland
The most common sport to gamble on in the country is a Finnish game called Pesapallo, similar to baseball
The Finnish Gambling industry generates over €3.2 billion, annually
There are only two brick and mortar casinos in the entire country
Over 41% of Finnish adults engage in weekly gambling
Finland is considered to have the fourth largest gambling population in the world
Until the law changed in 2008, the minimum age for legal gambling was 15
 

Gambling Legislation and Laws

Legislation surrounding gambling in Finland began in 1966, with the Lottery Act. This legalized lotteries, bingo, slots, and other games where there is a probability of winning money. The government has a monopoly on all physical betting sites, and they attempted to create a monopoly for online gambling as well, by refusing to issue licenses to external parties. Three different organizations regulate all forms of gambling throughout the country and ensure the safety of users.

 

Despite this control at a national level, Alands Penningautomatforening was already operating in the area of Alans, and the 2002 Finnish Act on Gambling ruled that they were able to continue to exist and regulate themselves. It is the only exception to national regulation.

 
Top Betting Websites in Finland
Despite the government monopoly on betting operators, no legislation prevents international sites from catering to the Finnish market. Although they not licensed within the country, here are some of the best and most-used betting sites in Finland: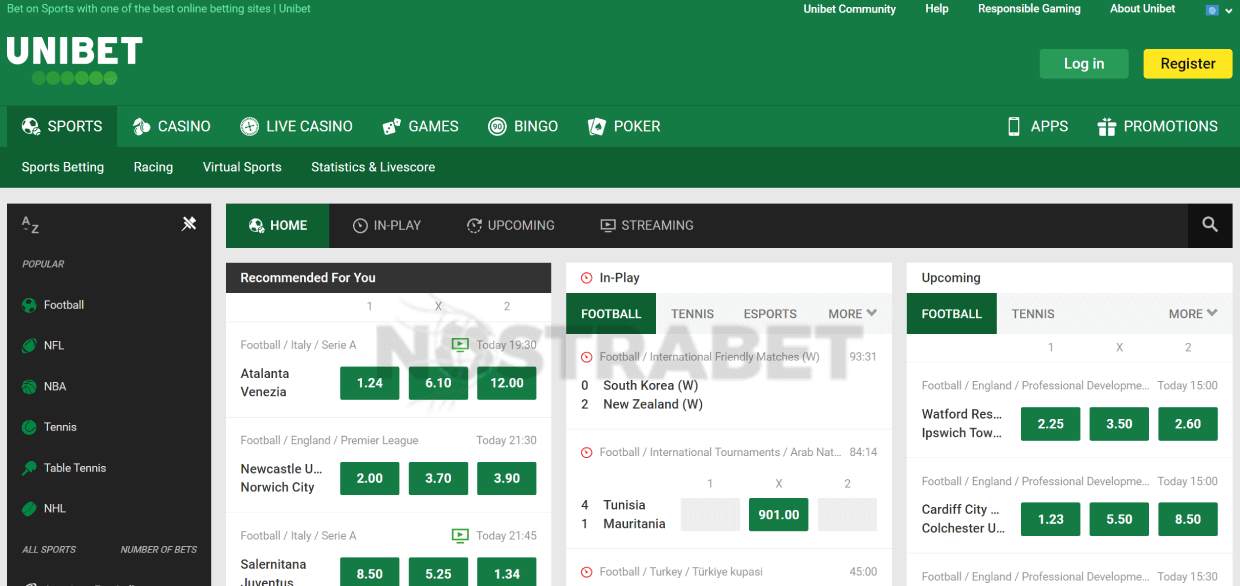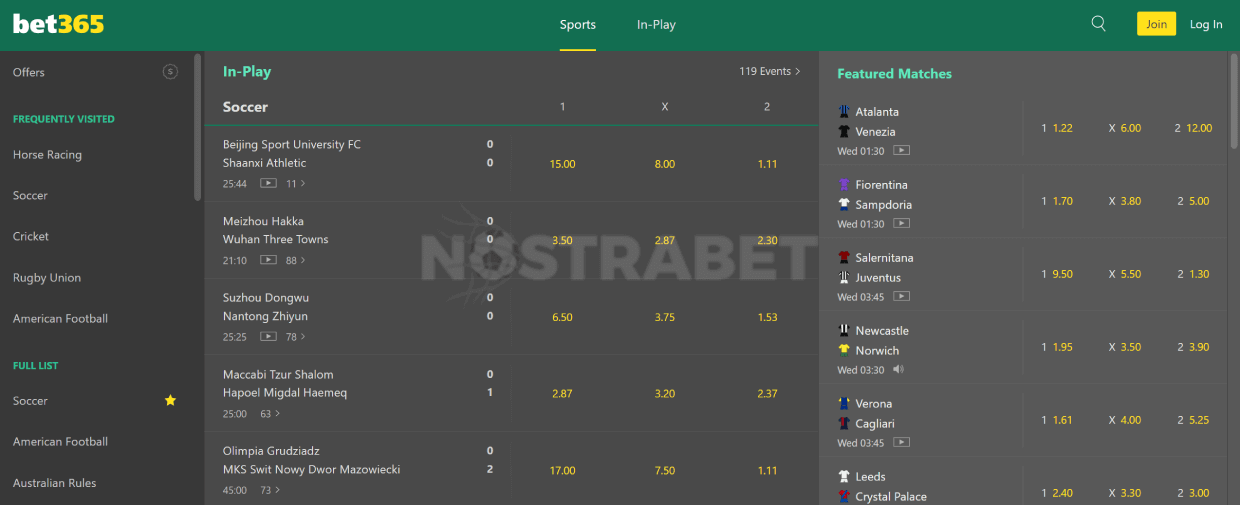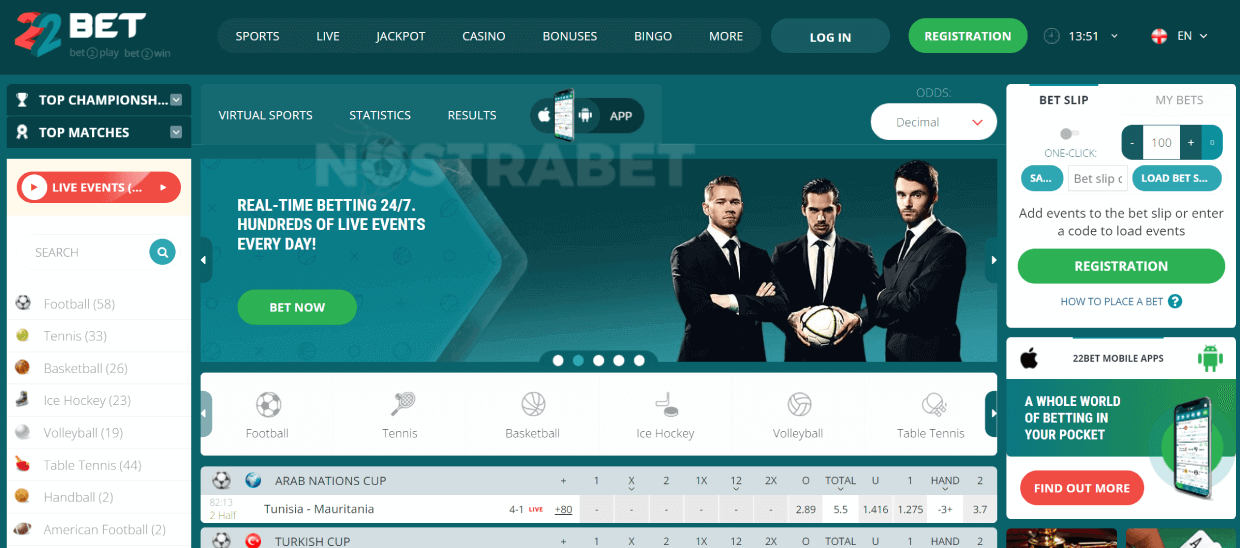 Competition between Operators
There is a monopoly on gambling in Finland, both with brick and mortar and online operators. The gambling industry is owned and operated solely by the government, which allows for proceeds to be channelled directly back into the community, and social causes that benefit everyone. As a result of this charity, there is an old slogan that goes "Even when you lose a bet, a Finn always wins".
Three leading government organizations comprise the monopoly, each donating to different social causes. Firstly there is RAY that oversees slots, casino games, and other table games. Proceeds from these forms of gambling go towards social and healthcare organizations. Secondly, there is Veikkaus Oy, which is in charge of regulating the national lottery. This organization donates to charities that support culture, arts, science, youth work, and sports. Finally, Fintoto Oy regulates all forms of horse racing. Their revenue is given directly back to horse breeding and horse sports.
There is a fourth organization – Alands Penningautomatforening (PAF). Unlike the others that are national, the PAF operates solely in the province of Aland. There are some issues between the PAF and the Finnish authorities, because the PAF offer their online services to the rest of the country, diminishing the power of the monopoly.
Bonuses from Finnish Bookmakers

Finnish bookmakers offer a range of different bonuses and promotions for their clients, to make their gambling experience even more enjoyable. Most sites will provide some form of a welcome bonus, only for signing up or making the first deposit.

 

There are also bonuses for existing customers, as incentives to continue to play. These vary more than welcome bonuses, which are generally just free bets, free spins, or a deposit match. Bonuses for existing customers are constantly changing, so there is always something new to benefit. These promotions are often tied to a specific sport or casino game, meaning that there is something for everyone, regardless of their particular interests.

 

Due to the significant differences between sites when it comes to promotions, bettors should do some research before signing up, to ensure they are gaining the most from bonuses and promotions in regards to their style of betting.
Betting Features and Options from Finnish Bookmakers
As international market competition increases, there is always pressure to provide the best services possible for clients. Big companies have adopted a lot of these new features and options to make the betting experience as enjoyable as possible. Some of these features include:
Bet exchange
All bookmakers do not offer that, but it is the premise of some large international sites such as Betfair (which is available in Finland). This site does not operate as a traditional bookmaker, in the sense that bettors bet against each other, instead of against the bookmaker. This feature offers better odds, as well as greater opportunities.

Cash-out
If a punter chooses, they can exit a bet early, and take their winnings based on the odds at the time of cash out, regardless of the outcome of the event. That prevents unnecessary losses if an event suddenly becomes unfavourable. Some sites offer partial cash out options, or even automatic cashouts so that as soon as odds hit a certain point, the bet withdrawn.

Live streaming
Live streaming allows punters to watch the event they have bet on, in real-time. That creates a more exciting atmosphere than only betting behind a screen, and being able to see the event in real-time, and understand the changing odds make online betting a more exciting opportunity. Although not all events are live-streamed, most sites will offer the feature for all significant events.

Live betting
Live betting refers to being able to bet on an event even after it has started, as the odds change in real-time. That increases the chance of punters placing winning bets, and increasing their winnings.

Bet builder
This feature allows punters to combine some different bets on the same event, for higher odds compared to making multiple separate bets. If all of the bets are successful, the punter wins even more. Most sites will allow customers to create their bet builder, picking from some approved bets, and adding as many extra bets as they wish.
Available Payment Methods
There are some different payment methods that are accepted by casinos in Finland. These include all of the options that are generally accepted internationally, such as Visa and Mastercard, and reputable e-wallets such as Skrill and Neteller. Finnish sites also accept Euteller, Trustly and Payson. Each site will have a more comprehensive list, but these options are widely accessible across the board.
For these deposit and withdrawal methods, they are all generally free and instantaneous. Some sites might charge a fee or put a hold on funds that are being withdrawn, but this is not common. The majority of these payment methods require a minimum of €1 to be withdrawn or deposited, to make the transaction valid.
Finland's national currency is the euro (EUR). Most international sites will accept the euro as a form of currency that can be used to bet, and there is no need to have to convert to another, more accepted form of currency.
---
Mobile Betting in Finland
Mobile betting in Finland is becoming increasingly popular, as more and more punters place their bets online, instead of in brick and mortar establishments. All of the betting sites accepted in Finland have corresponding apps, available for download on Apple and Android devices. These apps are designed to allow the ease and accessibility of the complete website, but from the convenience of a device that can be accessed anywhere, any time.
---
Online Casinos
Online casinos are legal and very popular in Finland, due in part to the fact that there are only two brick and mortar casinos in the country. This lack of physical access has driven punters online in larger droves, compared to other countries that can easily access casinos in person.
Finns have full access to all types of online casino services that are available to the international market. That includes a complete range of slots, poker games, online casino games, as well as other card games. Several sites offer their content in Finnish, so there is no need for punters to have to translate the bets themselves.
Leading Sports for Betting in Finland
Sports betting has long been entrenched in Finnish culture and is one of the most popular forms of gambling. Aside from betting on the national sport Pesapallo, some other sports dominate the betting industry:
Ice Hockey
Finns are known for their love of winter sports, as well as their success in them. Ice hockey enjoys popularity around the world, so there are some different leagues and championships to bet on, not just local ones, but international as well.
Football
Football is the most popular sport in the world, and Finnish bettors are not immune to the thrill of the game. All sites offer global coverage of all major leagues, but many sites will also provide local coverage of the Veikkausliiga, the Finnish premier league.
Basketball
In Finland, the Korisliiga (the Finnish professional basketball league) rivals the NBA in terms of popularity. Comprising of 40 different games, there is an increasingly significant interest in the sport compared to other forms of sports betting. All of the government-provided betting sites offer extensive coverage of local games, but many large international sites will also provide Finns with the opportunity to bet on local matches as well.
---
The Profile of a Finnish Bettor
The average Finnish gambler is likely to be between the ages of 18-24, as this is the largest age demographic that engages in the hobby. 76% of people between the ages of 18 and 24 admit to gambling. Like most other countries, males are the primary gender that engages in betting, although the rate of females that gamble is growing. Finland is one of the wealthiest nations in the world, and this allows them greater opportunity to indulge in gambling without going into financial hardship. Finland also has one of the lowest rates of gambling addiction in Europe, thanks in part to the regulations of the government, and the revenue from gambling being placed directly into social supports for gambling addicts.
---
FAQ
Is online gambling legal in Finland?
Yes, online gambling is legal in Finland. That includes both sports betting and casino games. To be able to gamble online legally, punters must be over the age of 18 and register with a site by providing information that includes their Finnish security number, bank account, and permanent address in Finland.
Are there any taxes for Finnish players on their winnings?
Finns are not taxed on any of their gambling winnings, except lottery winnings. If someone wins from a lottery, they must pay tax to the Finnish government. The amount of tax required to pay varies depending on the type of lottery it was.
Can players from Finland choose to play on overseas online gambling sites?
Yes, there is no risk of prosecution for bettors if they choose to register and play on international sites as opposed to Finnish ones.
Can I bet on Pesapello online?
Yes, some sites allow punters to bet on Pesapello. All Finnish betting sites operated by the Veikkaus Oy will have extensive coverage of the sport, providing bettors with plenty of opportunities to bet on their favourite team. Many international sites, such as Unibet and Betway, also offer coverage of the sport and corresponding betting opportunities.
Are there any bet exchanges like Betfair available in Finland?
Yes, Betfair is accessible to punters in Finland. While there are other bet exchanges available, Betfair is the largest, and most reputable. It is important for Finns wishing to use international sites that they do thorough research before they sign up. International sites occupy somewhat of a legal grey area, and punters may find that they are not covered if they are the victims of fraud, or any other unfortunate circumstances surrounding online betting.
Are there any betting restrictions for players in Finland?
The Finnish government is relatively lenient compared to others and has legalized all forms of gambling. As a result, there are no betting restrictions on the type of gambling that Finns can engage.

Due to the state monopoly on gambling companies, Finnish punters may find themselves restricted by the bets on offer. However, they are still able to register and bet online using international sites. Many companies accept Finnish users and even offer their content in Finnish.
How to choose the best online betting site in Finland?
Several factors should be considered when trying to find the best site to gamble online. Most importantly, punters should make sure that the site is safe and reputable to use. Even if it is not licensed to operate in Finland, some sites offer their services to Finns, that have been licensed elsewhere, such as the United Kingdom or Australia, that indicates that they are high quality. Punters should also look for privacy policies that prevent their data from being misused, or being leaked to third parties.

Ultimately, it does also come down to preference. Punters should find a site that covers their favourite games or sports, and that they find easy to use. Often it is these little matters of preference that allow someone to decide what the best site for them is, regardless of all of the functional matters.
---
Our Verdict
Finland enjoys a healthy betting scene, with plentiful options to engage in gambling. The only exception for this is the fact that there are only two physical casinos in the whole country, seemingly under-serving the population of over 5 million. Due to the state monopoly, punters may find themselves limited by the content that the government provides them. That being said, the international betting scene is growing within Finland, leading to questions about the future stability of the government monopoly.
But at the same time, one cannot complain about the state monopoly when you consider that they directly invest profits into social campaigns throughout the country, more so than private companies would do. Betting has a direct positive impact on the community, regardless of whether the punter wins or loses. This kind of social structuring does not exist at this level anywhere else, and yet the benefits are clear.
Although not all international sites cater to the Finnish demographic, there is enough healthy competition online that punters have the freedom of choice when it comes to deciding what company to register. That provides them with access to some of the highest quality and safest betting sites in the world.