Top Bookmakers in Belgium
Here we show you the best online bookmakers in Belgium. You can easily compare them and choose the best one for you.
Top Betting Sites in Belgium Ranked
Betting in Belgium
Belgium is a European country that is known for having three autonomous regions. The Dutch and the French-speaking communities may have some differences, but they like sports. That's one of the reasons why sports betting is popular in the country.
Apart from the land-based Belgium betting shops, this country is known for its casinos and the state lottery. Online betting in Belgium is also legal, thanks to its gambling laws. Therefore, locals can avail themselves of many notable iGaming companies.
Belgium Betting Facts
Since Belgium is one of the European states where gambling is legal, a couple of interesting facts about it are worth mentioning.
The gambling law from 1999 regulated all gambling activities
Although there were some changes over the years, most notable in 2011, Belgium's gambling law from 1999 regulates all gambling activities. The betting companies that want to provide their services in Belgium must adhere to specific regulations.
Online bookmakers and casinos have to pay an 11% tax
The gambling laws in most countries require iGaming operators to pay taxes, and Belgium is not an exception. Even though there might be some differences between the three autonomous regions, they have an 11% tax.
The lottery is owned by the state
Apart from punting on sports and playing casino games, Belgium bettors like the lottery. That's why a state-owned lottery allows them to compete for different prizes.
You have to be 21 years old to play in a casino in Belgium
If you want to use the services of the best casinos in Belgium, you need to be at least 21 years old. Interestingly, the minimum gambling age in other European countries is 18.
There are loads of unlicensed online bookmakers and casinos
Even though Belgium has its own gambling laws and regulating authorities, people can access loads of unlicensed iGaming operators. Some of them offer more options than those with a valid permit.
In most cases, the permits for online betting operators last for 9 years
Once a given iGaming operator receives a permit in Belgium, it needs to renew it every 9 years.
Is There An Active Gambling Law in Belgium?

Yes, there is active gambling law in Belgium. The original gambling law is from 1999, but some changes were made in 2011 regarding online betting. In other words, the best betting sites in Belgium need to adhere to specific rules. The country has its own gambling commission that regulates all iGaming operators within Belgium's jurisdiction. Those who want a permit have to contact the regulating body and prove that they have a specific amount of money in their bank accounts.

Despite the gambling laws, some people in the country prefer to use the services of unlicensed iGaming operators. Most of them are blocked in Belgium, which means punters need a VPN.
Five of The Best Online Betting Sites in Belgium
People interested in online punting in Belgium probably wonder which companies stand out. The list located below will show you the brands known for their excellent services.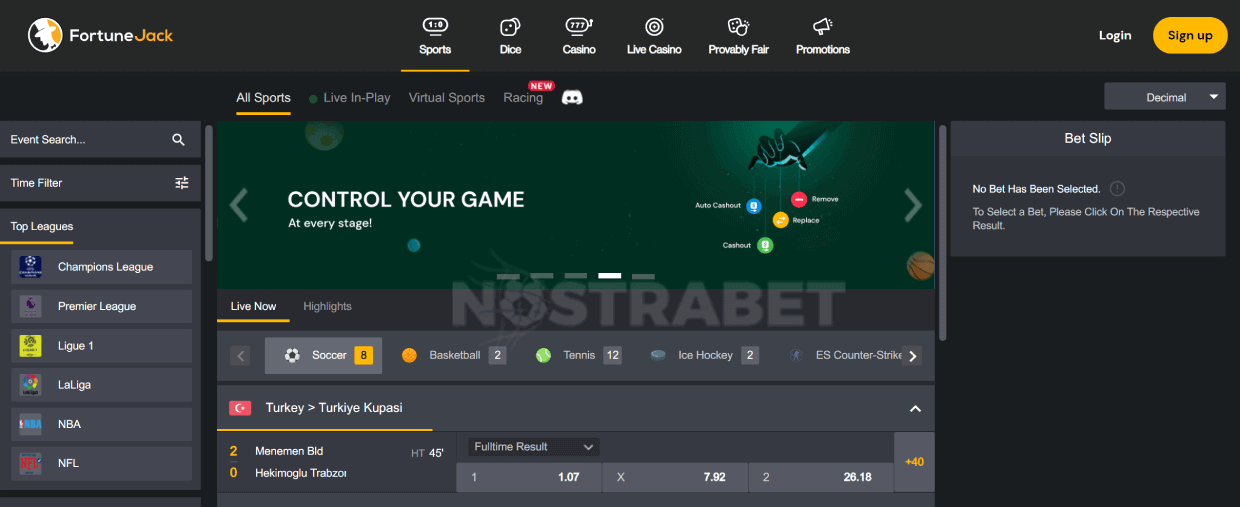 Pros:
Interesting betting markets
You can use crypto currencies
There are plenty of bonuses
Cons:
Some users may not like the site's design

Pros:
Regulated by Belgium's gambling authorities
It offers the most exciting betting sections
The bookie sponsors some of the biggest sports and eSports clubs
Cons:
There aren't that many betting sections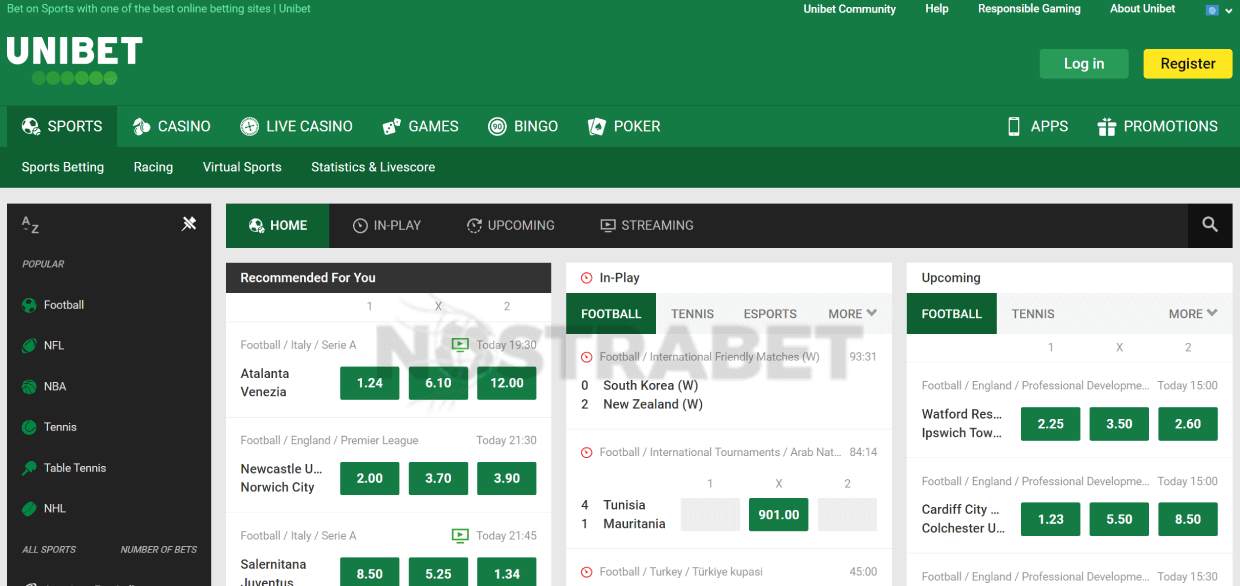 Pros:
Interesting bonus sections
Guides that help inexperienced bettors
Mobile apps for the popular OS
Cons:
Some betting features can't be used while wagering on certain events
Pros:
One of the most reputable brands in iGaming
Good customer support department
An excellent sportsbook
Cons:
There aren't that many betting guides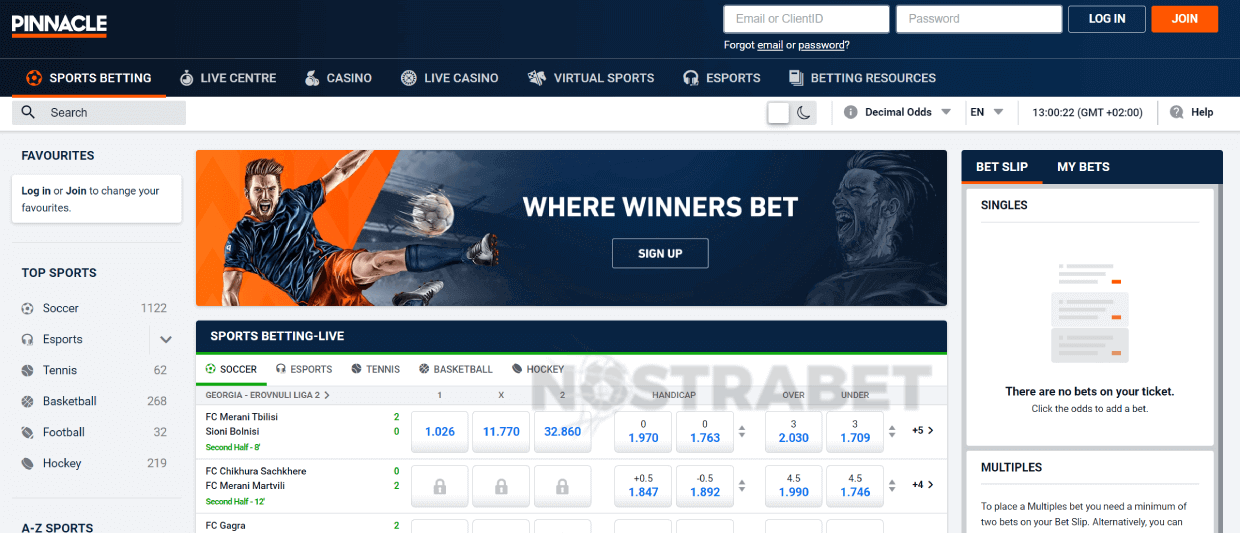 Pros:
The brand offers secure and fast money transfers
The sportsbook gives people access to the most popular markets
You can use Pinnacle while betting on the go
Cons:
No betting guides aimed at inexperienced bettors
How Do Online Betting Sites in Belgium Gain New Customers?
Online betting sites in Belgium gain new customers by offering them high-quality sections and exciting promotions. The latter is one of the things that allows some companies to gain a lot more clients than others.
Since there are many bookmakers and casinos to pick from, online betting Belgium does not have a monopoly brand. Every iGaming operator has its loyal clients, and the number of betting sites will probably increase in the future.
Which Are The Bonuses Offered By Belgian Bookmakers?

The bonuses offered by Belgian bookmakers are free bets, deposit bonuses, cashback, free spins, Accumulator boosts, and VIP programs. Some Belgium betting sites may offer a lot more offers, which is why people usually check the bonus section prior to choosing a specific reward.

In most cases, the betting operators in the country divide the offers into two big groups – for new and existing customers. Although there are some exceptions, the proposal for new clients offers more substantial rewards.
Do Belgian Bookmakers Offer Any Features and Options?
Yes, Belgian bookmakers offer different features and options, such as those listed below.
Cash Out
One of the options that you will find among the best betting sites in Belgium is called Cash Out. Although you may find several variations of this feature, each one allows you to settle your bet in the middle of the game. Calling off a bet means that you don't need to wait for it to finish to claim your winnings.

 

Live Streaming
This is a popular feature for sports betting, but it is only available on a handful of Belgian online bookmakers. Live Streaming gives bettors the chance to monitor the score, the odds, and everything else in real-time. Although this information may not seem special, it helps experienced bettors choose the most appropriate live betting market.

 

Fast Markets
Despite the fact it is not accessible on most Belgium betting sites, you may have the chance to use this option. As its name suggests, Fast Markets allows punters to wager on specific markets without the need to log into their accounts.

 

In-Play
This option usually has its own separate section called Live Betting. Punters who check it out will notice they have the opportunity to punt on ongoing matches. This allows them to utilize new markets take advantage of the constantly-changing odds.
What Kind Of Payment Options Do Bettors from Belgium Use?
Bettors from Belgium use all sorts of payment solutions, such as credit/debit cards and digital wallets. Some of the best betting sites in Belgium also offer cryptocurrencies and fast bank transfers.
Nowadays, most iGaming operators try to have as many deposit and withdrawal options as possible. Of course, almost every online casino and bookmaker allows people to make deposits and withdrawals in Euros, Belgium's local currency.
One of the things that gamblers should be aware of is the processing time and fees. Even though most brands do not impose additional fees, some payment options might require you to pay a certain percentage of your deposit or withdrawal.
---
Can Belgium Bettors Use Their Mobile Devices For Online Betting?
Yes, Belgium bettors can use their mobile devices for online betting. While it is true that most online bookies and casinos only have a mobile website version, some brands also offer apps for Android and iOS.

Even though most apps and mobile sites provide everything available to desktop clients, there might be some exceptions. Another thing to remember is that downloading and installing the apps is not as easy as you might think, at least for Android. Since most iGaming companies don't have an app on Google Play, punters have to download an apk file.
Belgium's Online Casinos
People in Belgium can play in land-based casinos or visit one of their online counterparts. Although old-school punters prefer the brick-and-mortar variation, online casinos are slowly becoming more popular. This probably doesn't surprise most people because these companies offer way more casino games and bonuses.
Speaking of the devil, some Belgian betting companies give their users access to thousands of slots. They also allow them to play the latest casino games with real croupiers and the classic table games. Sometimes, online casinos may also offer jackpots, Drops & Wins, and poker.
Which Sports Do Punters in Belgium Wager On?
The sports that punters in Belgium wager on are listed below, and they are available on almost every iGaming operator.
Football
Most people are interested in sports betting in Belgium, like football, because of the country's national football team. The Belgian national football team is widely regarded as one of the bests globally.

Apart from the national football team, punters also like wagering on the Belgian First Division A. Despite not being the most prestigious football league globally, it includes the best teams in the country.
Cycling
Cycling is an exciting sport that you can find while using top Belgium betting apps or websites. Of course, the most popular event that people wager on is the Tour de France, but there are other competitions to punt on.
Tennis
Apart from the European Open, which takes place in Antwerp, online bettors in Belgium can wager on all sorts of other tennis tournaments. Of course, the Grand Slam events usually offer more markets and better odds. Still, there are many different competitions to choose from. Although there are some exceptions, Belgian punters can come across iGaming sites that allow them to wager on amateur events in the country.
Table Tennis
Table tennis is one of the sports known for its high Belgium betting odds. Although the sport is prevalent in Asia, this is one of the few European countries with multiple table tennis fans. One of the big tournaments that people can wager on is the Belgium Open, but there are many other options. For example, some online bookies offer events from the Belgian SUPER DIVISION.
Basketball
The Pro Basketball League is one of the many basketball competitions that Belgium punters can wager on. Most of the leading iGaming operators in the country know that this sport has a lot of fans. Hence, they offer more markets and better odds than usual. Although the international basketball competitions are not as popular as the ones for football, Belgian punters have the option to wager on them.
Auto Racing
Thanks to races, such as the Belgian Grand Prix, punting on motorsports has become a lot more popular than it once was. Even though this sport has many fans in the country, most bookmakers only offer a handful of options. Hence, you won't find many auto racing events unless you choose some of the best betting sites in Belgium that are known for focusing on these kinds of sports.
---
The Belgian Bettor
The fact that betting in Belgium is legal means that many people play casino games and punt on sports. Like other countries, old-school punters favour land-based betting because of its convenience. However, even they can't deny that online punting has a lot of benefits.

Online casinos have a lot of fans, but people who read Belgium betting tips prefer to punt on sports.
---
FAQs About Betting in Belgium
Is online betting legal in Belgium?
Yes, online betting in Belgium is Legal.
Are there any taxes for Belgian players on their winnings?
No, there are no taxes for Belgian players on their winnings. Still, since the country has three autonomous regions, this may change in the future.
Which is the main currency for betting in Belgium?
The main currency for betting in Belgium is EUR, and it is available on every online bookmaker/casino.
Are there any betting restrictions for Belgium players?
Yes, people under 21 years old are not allowed to use casinos.
Can you bet in Belgium using an offshore online bookie?
Yes, you can bet in Belgium using an offshore online bookie, but you will have to use a VPN.
Do iGaming operators have to pay any Belgium betting taxes?
Yes, iGaming operators have to pay an 11% tax.
---
Final Thoughts About Betting in Belgium
Belgium is one of the countries where online and land-based betting is legal. This explains why there is a large number of betting operators. Even though the country has its betting authorities, only a few big iGaming names have a license. Most bookies and casinos accessible in Belgium have a permit from an offshore regulating commission, such as Curacao or Malta.
The bookmakers and casinos accessible in Belgium are notorious for their high-quality products. Hence, punters can expect a solid selection of markets and bonuses, as well as a top-notch customer support service.