Top Online Betting Sites in Moldova
Here is a table with the best betting sites in Moldova. You can find out more about their bonus offers and other details.
Best Online Bookmakers in Moldova Ranked
---
Betting and Moldova
Moldova is a European country where punters can use several land-based betting shops and casinos. Thanks to the gambling laws, people have access to different online gambling sites in Moldova, most of which are not registered. With that being said, let's go through some of the most important information about betting in this country.
Are There Interesting Facts About Betting in Moldova?
Yes, there are several interesting facts about betting in Moldova, such as:
Some online betting operators don't offer Moldova's currency
Unfortunately, some leading iGaming platforms do not allow online bettors from Moldova to use the local currency (MDL). Hence, they have to make USD, EUR, or GBP deposits.
The minimum gambling age is supposedly 18 years old
Although some sources claim Moldova's minimum gambling age is 21, it is actually 18. However, people under the age of 21 may not have access to every gambling activity.
Bettors can participate in the state lottery
Besides punting on sports and playing casino games, online bettors from Moldova can also participate in the lottery.
Although people in Moldova can bet online legally, almost every popular online bookie/casino is registered elsewhere
Moldova is among the places that regulate iGaming. However, the laws are strict, so most online betting companies are registered elsewhere.
Usually, Moldovan punters don't need a VPN
While it is true that there might be some exceptions, most Moldovan online bettors do not need a VPN to access the site they like.
The online gaming operators in Moldova have to pay huge taxes
One of the reasons why some of the best betting sites in Moldova don't have a license from the local government is the taxes.
What is The Gambling Legislation in Moldova?

The gambling legislation in Moldova is interesting because it dates from 1999. With that being said, the most recent gambling law was introduced in 2016. Law 291, "On the organization and conduct of gambling", regulates all betting activities within the country. The iGaming companies that want to operate in Moldova have to pay many taxes, which explains why most of them do not have a permit from the local authorities.
The Top 5 Betting Websites in Moldova
People who want to know more about the best sports betting sites in Moldova can choose one of the iGaming operators mentioned below.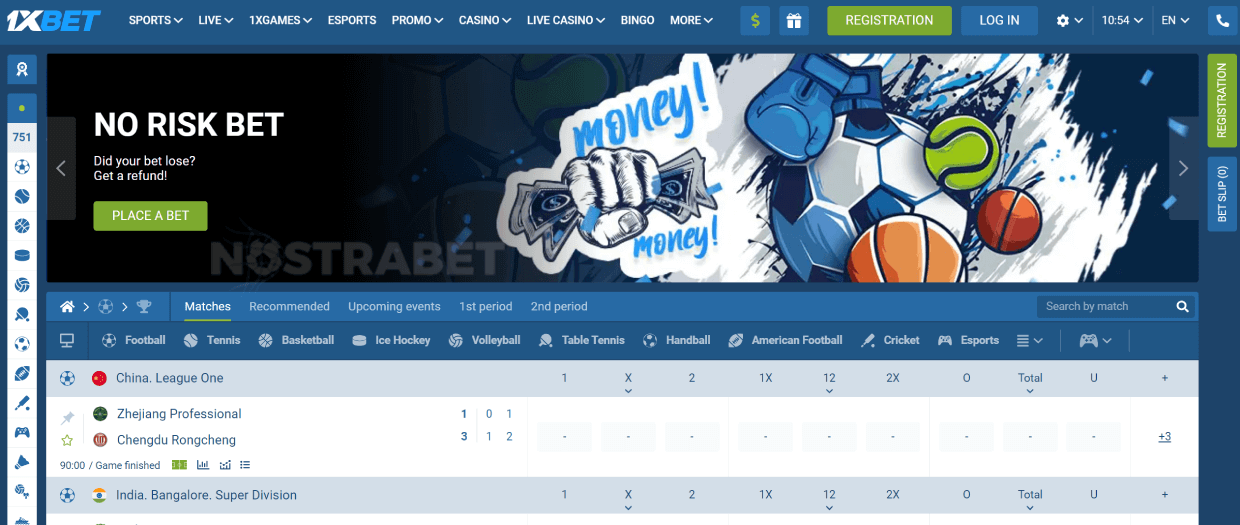 Pros:
It can be accessed easily via an alternative link
Numerous sections for online bettors
Popular betting features
Cons:
Moldova's authorities do not regulate the bookie

Pros:
One of the best betting platforms for eSports and casino games
It offers several language options
The bonuses make this bookie stand out
Cons:
There aren't any betting guides for punters from Moldova
Pros:
Great eSports Betting markets & Odds
The betting site offers a blog
People can punt on numerous sports and pick different markets
Loads of sports betting markets to choose from
Cons:
The bookie doesn't offer as many betting sections as other iGaming sites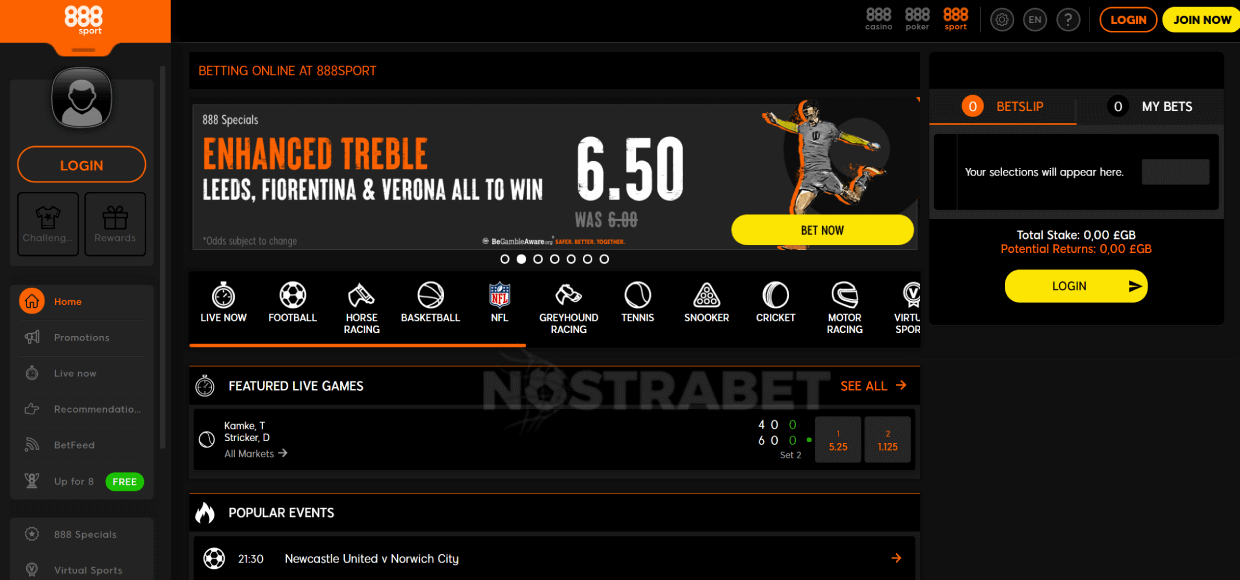 Pros:
Leading sports betting platform
Some of the best bonuses in the business
Several odds formats
Cons:
There aren't that many betting sections
Pros:
Popular online payment options
A good selection of betting sections
Loads of bonuses
Cons:
The design is not that modern compared to other iGaming operators
Is There a Monopoly in Online Betting in Moldova?
Yes, there is a monopoly in online betting in Moldova because only one iGaming operator has a valid permit from the government. Fortunately, people who want access to different Moldova sports betting sites can choose some of the options mentioned above. None of them is regulated by the local authorities, but it has a license from a reputable gambling commission.
Since these companies offer similar services, each brand tries to make its platform look more attractive. To achieve this, companies provide better bonuses and try to use the latest features in the business.
Which Are The Betting Bonuses Available to Bettors From Moldova?

The betting bonuses available to bettors from Moldova come in different forms. Since every iGaming site creates its promotions, you can come across a wide range of rewards. For example, the most common offer that sports bettors and casino fans alike can use is the deposit bonus. This proposal gives punters additional money to play with after making a successful transaction.

Cashback is another popular proposal that is available to new and registered users. There are different kinds of cashback offers to choose from, but most of them give either 10% or 15% of the money you've lost.

Some of the best betting sites in Moldova also have free bets, free spins, and even no deposit bonuses.
The Features and Options that Moldovian Bookmakers Will Give You Access To
One thing that makes the Moldova sports betting industry popular is the different features. The options mentioned below are available on most online bookmakers, so let's check how they work.
Cash Out
Since online bookmakers included Cash Out in their portfolios, they became a lot more popular in Moldova and other countries. This option allows people to retract cash from a particular bet even if the match is not over. In other words, this option helps you lose less compared to what you would have lost if you failed to predict the specific match.

 

In-Play
Moldova is one of the many European countries where people like sports. Therefore, every iGaming operator that wants to succeed in the country needs to offer a live betting section. Often called "In-Play", this thing lets punters wager on live sports matches and choose from numerous new markets. Furthermore, In-Play offers dynamic odds and the option for you to utilize some of the other features.

 

Live Streaming
Despite being a rare feature in iGaming, some of the leading sports betting brands in Moldova offer live streaming services. This is a feature that lets punters watch a specific event in real-time without the need to look for a third-party platform. Besides the fact it is rare, this option usually works for particular sports and the most popular events. In most cases, punters can watch live eSports events.

 

BetAssistant
One of the iGaming features that are not as common as the others on this list is BetAssistant. As its name suggests, this feature helps people when it is time to place their bets.
Which Are The Payment Options Available To Moldovan Bettors?
The payment options available to Moldovan bettors come in different forms, depending on the iGaming operator. If you check some of the Moldova betting experts, you will see that they often include information about using a credit/debit card. While it is true that this is among the most popular online payment option, this doesn't mean there aren't many other alternatives to choose from.
Some of the bookmakers mentioned in this review offer substantially more options, such as e-wallets. The latter include famous names like PayPal, Skrill, ecoPayz, Klarna, and Neteller. The digital wallets are fast and easy to use, making them ideal for online punting.
Online betting operators also offer digital currencies, such as Bitcoin, Litecoin, Dogecoin, Ethereum, and more. Some brands even allow people to use bank transfers when depositing larger amounts of money.
As for Moldova's currency, some international iGaming operators accept payments in MDL, but certain brands do not support this currency. Hence, punters might need to use EUR or USD. The good news is that most bookies and casinos offer fast transactions and don't have extra fees.
---
Moldova's Mobile Betting Options
Like everywhere else around the world, most people in Moldova have a smartphone or tablet that allows them to do all sorts of things. Some of the leading online betting platforms available in the country know that their clients want to bet on the go, which is why they offer them mobile apps for Android and iOS and mobile site versions.
Interestingly, even companies that do not have a Moldova betting license have excellent mobile services. This means that you do not have to use a computer just to place bets on the sport you like. With that being said, check whether your handheld device meets the minimum requirements to use the app/mobile site. In some cases, you will have to update your mobile OS.
Are Online Casinos Accessible in Moldova?
Yes, online casinos are accessible in Moldova, even if they don't have a license from the local authorities. Nowadays, online betting companies have to provide many things to survive in this industry. That's why some of the best Moldova casinos online also offer other kinds of betting sections, including a sportsbook.
Online casinos are known for their abundance of games, demo mode, and free spins. People usually can play slots, different games with real croupiers, and even test some of the best jackpot titles. Interestingly, online casinos often organize different events where users can compete against each other and win substantial money.
Which Sports Are Popular Betting Options in Moldova?
The sports that are popular betting options in Moldova are listed below and can be accessed using every iGaming operator.
Football
Football is the leading sport in Europe, so it shouldn't be surprising that the best Moldova bookmakers will give you access to it. Although most punters in the country are interested in the Moldovan National Division, bookies offer numerous other leagues and competitions. People interested in wagering on football have the chance to choose from a wide range of markets and use various features.
Basketball
The Moldovan National Division is where the top basketball players in the country compete for the annual trophy. Needless to say, this makes it a popular option among betting fans in Moldova interested in this sport. The good news is that the top-rated bookies offer numerous others basketball leagues that people can wager on, such as the NBA.
Cycling
Cycling is a popular sport in Moldova because the country has some of the best places in Europe where you can ride a bicycle. Hence, punters can wager on different kinds of cycling events. Unfortunately, not all of them are available on some iGaming operators, which is why they include cycling competitions from other countries, such as the Tour de France.
Rugby
Rugby is not the most popular sport in this part of the world, but Moldova is one of the places where people love watching it. In fact, the Moldovan national rugby union team is often people's go-to option for online betting.
Winter Sports
Punting on winter sports is not that popular. Still, some of the best betting sites in Moldova allow people to choose from several options. Like other countries in Europe, Moldova is where bettors can practice and wager on numerous winter sports. The most popular is ice hockey, but users can usually choose from at least a few other options.
---
The Online Bettor From Moldova
Moldova is among the countries where people can bet online and visit land-based betting operators. Even though online betting has many advantages, people who usually use those kinds of platforms are younger and like to punt on sports.

Keep in mind that almost none of the top-rated betting brands in the country has a license from the regulating authority.
---
FAQs Related to Online Betting in Moldova
Is online betting legal in Moldova?
Yes, online betting is legal in Moldova, and the country has its own regulating authority.
Are there any taxes for Moldavian players on their winnings?
Yes, people need to pay a 12% tax on winnings over 240 MDL, but only if they use a licensed online bookmaker.
Can I open an account and play with MDL?
Yes, you can open an account and play with MDL, but only a few iGaming companies offer this currency.
Are there any betting restrictions for Moldova players?
Yes, underaged gambling is not allowed, and people might have restricted access to some online betting brands.
Is reading Moldova betting tips worth it?
Yes, reading Moldova betting tips is worth it, as long as the person writing them has previous experience.
Is poker legal in Moldova?
Yes, poker is legal in Moldova, which is why some iGaming companies in the country have a poker section.
---
Final Thoughts
Moldova is a fascinating country where the government regulates gambling. Even though not many brands have a license to operate in the country, punters have the chance to access loads of iGaming companies from all over the world. Usually, bettors don't need a VPN or an alternative link for some sites, but there are exceptions.

Since the world's most popular gaming brands are accessible in Moldova, gamblers can use the latest innovations in the business. Apart from a sportsbook and a casino section, people have access to poker clients, mobile apps, features, many markets, and different odds formats.