How To Use Statistics To Your Advantage In Sports Bettinghoughts
There's no such thing as a foolproof betting system. However, picking your favourite team to win or going on your gut instincts isn't likely to lead to a successful track record. When a sportsbook sets its odds, you're working with implied probability, not a mathematical certainty. The result is an opportunity for you to use statistics to make a more accurate prediction.
Another way of looking at it is to think of statistics as a tool. Sports betting sites use statistics and other forms of data to set their odds. It's a logical conclusion, then, for you to make use of the information available too. It can seem like cold, hard analysis will kill your love of sports and betting. In reality, that doesn't have to be the case, as delving into the details can improve your chance of success and your enjoyment overall.
---
Apply Statistics to Sports Betting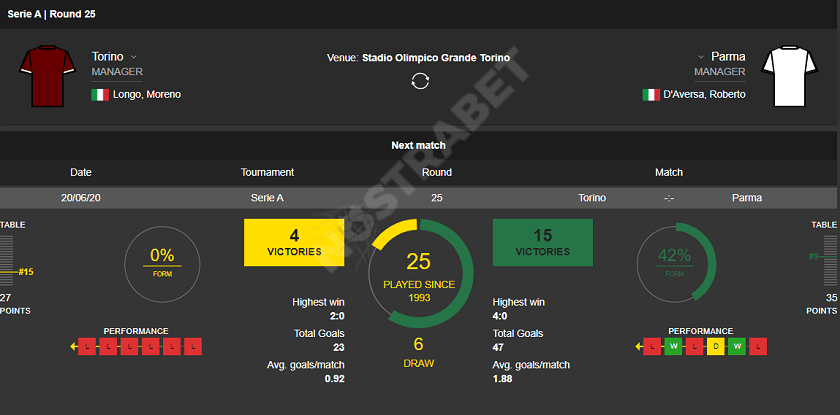 By this stage, you might be considering incorporating some statistics into your approach. Consequently, you'll be asking the next most important question: How do sports betting and statistical analysis come together?
There are two approaches that will allow you to gradually add statistics to your sports betting. In other words, you'll start by using data to make informed decisions. Next, you'll progress to using the data to make your own calculations and find bets with a positive value.
You might be surprised, but most of the TOP rated bookmakers provide a statistic section on their websites. So, there's actually no excuse not to take advantage of it.
---
Basic Statistics
There are two ways to pick a bet. You can find some odds that you like, and then carry out some research into the teams. Or, what's more likely is that you'll find an event, do the research and then find the odds you like.
Either way, you'll have to do some research, instead of relying on your feelings about the competitors or your basic knowledge. At the basic level, you'll start with an event, for example, two football teams. Now, you need some data to inform which way you'll bet.
Simple statistics, such as their current league positions, results of previous matchups and current form will build a picture. You can take that a step further by looking at the team's recent and upcoming fixtures, any injuries and home and away records to decide who to back.
Finally, you'll come to your conclusion about a prediction and look for the odds that will give you the chance to make a profit on your new-found knowledge. The more you know about a sport, the more you'll know about which events to avoid, given that the margins aren't profitable.
An example of this would be betting on Bayern Munich to win the Bundesliga. All of your research might point to this being a likely outcome. However, this is where the odds are important. Paying out a lot to everyone who bets on a firm favourite won't make the bookmakers any money, so finding worthwhile odds is unlikely.
---
Advanced Use
Taking things to the next level means doing two things. One involves building on the basic statistics and gathering even more data. At this point, you'll be looking at more subtle indicators of what makes a winning team. This is how betting systems are built.
Actually, operating swiftly with the statistics will give you the chance to experience the whole package of betting options. It will also help you when you wager your welcome bonuses or promotions for existing players. Make sure you think all your bets through and check the data on a regular basis.
If you have a lot of statistics, then you'll need to record them all to view them as a whole. A lot of bettors use spreadsheets to combine the factors that they think are important so that they can analyse and come out with a result. In this example, a bettor would include data like the number of shots, shots on target and saves by the goalkeepers to determine a bet for the total number of goals.
The second step is to use that data to produce your own probability of an outcome. The aim of your analysis is to help you to predict the probability of an outcome, such as the total number of goals in a match. You'll now need to compare that to the bookmaker's odds, which will tell you the implied probability.
Where your predictions say that something is more likely than the sports betting site's implied likelihood, then you have found a bet with a positive expected value. You can use your statistics to compare odds at different sportsbooks. Not every sportsbook makes the same predictions, so you'll need to shop around to find odds that could give you a profit.
---
Making Sense of Odds and Statistics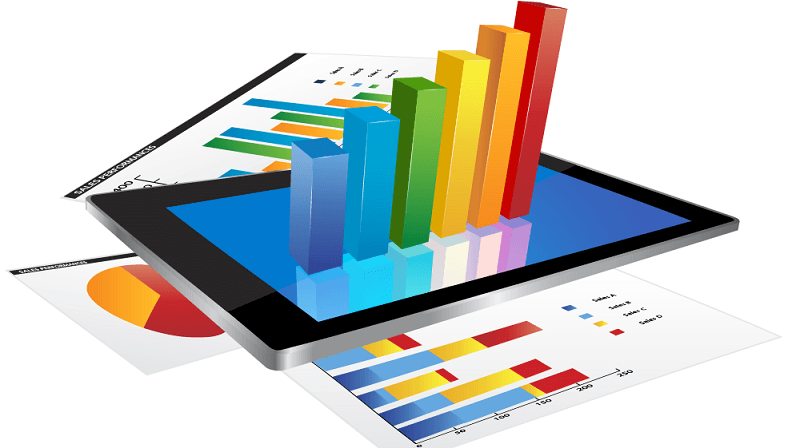 Even the newbies in betting are aware of how important it is to choose bookmakers that offer high odds in their sportsbook. But it's not enough to peek the highest values; it's essential to understand the meaning behind them.
There's a significant step between using some basic data for research and using independent variables to calculate expected value. That's why it's not something that everyone does. To use statistics to your advantage, you'll first need to know how to make sense of the odds and implied probability.
You also need to know how to conduct research. This means knowing what information to pay attention to, how to compile the statistics and how to interpret them in a meaningful way. It doesn't sound very easy, but once you master these elements, it'll all make sense.
1. Step One
Understanding odds is the key to knowing whether your research matches up with the sportsbook's predictions. Odds tell you two things: how likely an event is (according to the bookmaker) and how much you can win.
When the event you're betting on has fractional odds of 4/1 or 5.0 decimal odds, then you'll make £4 for every £1 you bet. These odds also tell you that the probability of the event is 20%. The calculation is 1/ (4+1). If you struggle with the numbers, then you can use an online converter or bet calculator.
2. Step Two
Now that you understand odds to pick your bets, you can compile your research. It may take some trial and error to bring together the right information at an appropriate level, but the results will speak for themselves. There aren't any guarantees, of course, but you can improve the accuracy of your predictions.
There is a simple test for deciding which data to include, and it relies on statistics. You'll need to look for the correlation between a particular action occurring and a team or athlete winning. Pick a variable, find out whether it impacts the result, then determine how significant it is in making your prediction.
To have a complete picture, you'll need to discover and include the most significant variables. For example, the factors could be that Liverpool has won three of their last games by one goal, they were the victors the last time they met West Ham, the team wins 86% of their home games and that West Ham has picked up a point at 7 of their 18 away games this season.
If you've identified that these elements affect the probability of winning, and have determined their significance, then you can use it to calculate your prediction. This is through correlation, not a direct one cause, which means that you're still working on implied probability, but you're basing it on historical data.
---
Using Data To Build A Bigger Picture
Statistics, such as historical data, might not be enough on their own to give you an accurate prediction. They can help you find value bets, but there are other elements to consider. Your research could also include outside factors that impact the game. For example, fans of baseball betting need to pay attention to the weather and the wind direction.
The most effective way to use statistics is to take the outcome and make it part of a wider strategy. That could depend on your budget, the sport you like to bet on and your overall approach.
---
Statistical Strategies
Using statistics to find expected value bets is a strategy on its own. In this scenario, you use the outcome of your analysis to determine which bets to place. However, you'll find that there's always more that you can do to use the data to your advantage.
One way is to combine statistics with a bankroll management strategy. In this approach, you'll not only be carefully selecting your bets based on data, but you'll also determine how much you should spend. That can be broken down to each bet, each week or month to manage your cash and profits.
To implement any strategy, you'll need the funds to see it through. There are two other elements that combine with statistics to build a strategy that is worth trying. These are patience and a cool head.
Without the first one, you won't see your long-term results. Every approach sees bumps in the road, but if you give up early on, then you can't put your data to the test. The cool head comes in handy when the data throws out some surprising results. You might find yourself placing bets that go against your old instincts, but you need to believe in the work that you've done and the data it produces.
---
Final Thoughts
In sports betting, you can go with your gut, follow expert tips or use statistics to give your bets a structured approach. None of them is a guaranteed method, but by being methodical, you stand a better chance at seeing your win rate and profits improve.