You can use our comparisons of bookmakers if you want to find out whether a site is the right fit for you. Another option is to look at the online betting site. At a glance, you can tell whether a bookmaker covers the sports you want. It should be clear to see that it has live streams of your favourite matches.
Understanding whether a sportsbook is trustworthy and reliable is another matter. There are one or two factors that can give you confidence, but it's best to get the whole picture. By looking out for these seven signs, you'll know that you've found an online sports betting site that you can trust.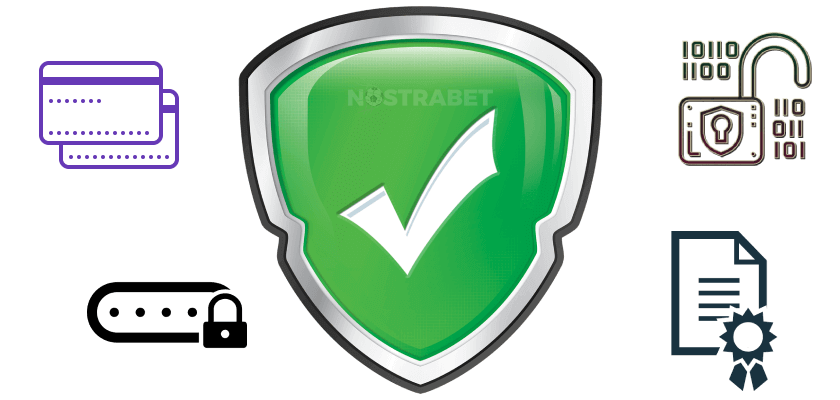 Standards and Authorisation
The first step to establishing whether a bookmaker is reliable is to see whether it works with any independent organisations. These companies oversee activities and check that it meets an industry or national standard.
Licence
In order to offer its service to customers, a professional online sports betting site should have a licence. In the UK, this will come from the UK Gambling Commission. If a gambling site offers bets to UK customers and doesn't have a licence, then the activity isn't legitimate. This could leave you at risk.
Bookmakers need to meet certain standards to obtain a licence. These show if there are protections in place to prevent crime and protect customers. If a sportsbook offers services to customers in several countries, then you might also see licences from other authorities. Common inclusions are the Malta Gaming Authority and Gibraltar Gambling Commission.
You can see if a sportsbook has a licence by checking its website. The footer of the page usually contains a statement about where the licence is from and should include a licence number. You can click on the licence number link or search it on the UK Gambling Commission website to see more details.
Regulation
Having a licence goes some way towards regulating gambling activities. That includes technical standards for the technology and software that a remote betting company uses. It also looks at how an online sportsbook processes and holds customer funds.
A sportsbook should also set out its terms and conditions or betting rules. These communicate to customers how to place valid bets. A clear framework for betting establishes expectations, thereby leading to fairness. It also leads to the adoption of industry-standard practices.
There are certain steps that online sports betting companies need to take to comply with license standards. The main one is alternative dispute resolution or ADR. This means working with an independent body that handles complaints or financial claims. As well as seeing betting rules, you can also look for the logo of a mediator, such as eCOGRA or IBAS.
Commitment to the Gambling Community
When you look at a sportsbook's website footer for licence details, betting rules and logos, you might see links to other organisations. On their own, these aren't a guarantee that the site is reliable. However, combined with other measures, they are a sign that the site works as a positive part of the gambling community.
The links you find demonstrate connections with responsible gambling groups and organisations. Some, like GamCare, give out certifications through an accreditation scheme. This shows that an operator has met or even gone beyond regulations for player protection.
As well as logos for BeGambleAware.org and GamStop, you can look for a responsible gambling policy. It will set out guidance for customers to keep the experience casual and fun. Often, it will include tools to help bettors set limits on the amount of time and money spent on the site.
Security Measures
The reliable and licensed betting sites need to take action to ensure that your data is safe. If you're going to consider real money betting, then you need to feel comfortable that your personal and financial data will be protected. There are several ways an online sports betting site can provide security.
SSL or Secure Socket Layers
The main action that you can look for at a sportsbook is to see whether encryption tools are being used. They are designed to protect transactions and data. The most common type is SSL or Secure Socket Layers, an internet protocol that uses encryption.
It creates an encrypted link between the server and the browser. This means that any data that is inputted or transferred remains private. This means that your information stays between you and the bookmaker, which is just how it should be.
Any reliable sportsbook will want to keep its data and customer information private. Several signs will let you know that a site is secure. One could be the security policy from the site, which sets out the measures taken to protect users.
Your browser checks a website's certificate and security. More obvious indicators of a secure site include the padlock symbol. Alternatively, you might see the word secure in your browser address bar that checks. Other browsers might show you the address as https, instead of http, which is the mark of secure sites.
Additional Measures
You're responsible for your account security, which means keeping your password and other details private. In other words, if you and the sportsbook do the job properly, then your information is as safe as it can be.
In addition to using SSL technology, many sportsbooks will use password-protected servers, firewalls and other security software. These ensure that stored customer data is safe and, most importantly, private. The operator might provide details in the security guidance, terms and conditions or help centre.
Security is essential for a sportsbook to maintain a good reputation. Therefore, many operators work with well-known internet security companies to protect data. You might see a VeriSign, McAfee or Thawte logo in the footer of a site. This shows that the bookmaker works with the brand to implement security measures.
Information Handling
Reliability is also about trust and compliance, which is where the bookmaker's privacy policy comes in. This should set out your rights and any relevant information about how your data is handled.
This could include details about the security measures taken by the sportsbook. The main focus will be on how the operator handles, shares and stores your data. Transparency and clear language should be used so that you know exactly where you stand. Above all, this helps to build trust.
The privacy policy should also give you confidence that your data won't be accessed by any unnecessary third parties. It should also set out how you can request the removal of your account or other information.
---
Ready To Find Reliable Sportsbooks?
Sports betting is about having fun with real money bets and, hopefully, making a profit. None of that's possible if you can't have peace of mind when depositing and placing a bet at an online betting site. That's why reliability is paramount. Of course, you can always take a look at our best bookmakers chart but we want to make sure you will recognise the legit brand by yourself.
By looking out for the seven signs we've mentioned, you can identify whether a sportsbook is trustworthy. In conclusion, remember to check for a licence, SSL, security logo, privacy policy, regulation and the provision of responsible gambling support.