Punters taking things a step further use mathematics to improve their chances. All gambling is mathematics. One of the most basic things to establish in any game of chance, whether it's playing roulette or placing a sports bet, is the probability of a successful outcome.
Mathematics is particularly useful for telling you which bets to avoid. If you aren't sure exactly how it can change your approach to sports betting, then you're about to find out! From understanding how sportsbooks work to calculating your payout, there are many advantages to getting to grips with the mathematics of sports betting.

How The Bookmaker Operates
Before you look at using mathematics to help you choose the best bets, it's essential to establish one thing. The bookmaker plays a role in every bet. Even if you use a betting exchange, you'll still need to pay commission or payout for losing.
Bookmakers set up wagers with a margin of profit for themselves so that they have the edge. It's a business, and they wouldn't be around for long if they didn't make a profit. You might also see bookies shifting or changing odds to encourage bets spread across the possible outcomes.
In mathematical terms, a bet with two possible outcomes, where each side is evenly matched, would mean a 50/50 chance and evens or 1/1 odds for both teams. You will actually see odds of 9/10 or 10/11, which is less than even to create a margin for the bookmaker.
This doesn't mean that you can't be more successful with a bet. However, it should affect how you think about bets in terms of probability. It will also help you to compare bets at different bookmakers so that you can find one with a lower margin, sometimes known as vig.
Gamble Responsibly
Know the risks involved and be responsible when betting!
begambleaware.org
---
Sports Betting Probability
An understanding that all bookmaker bets include a margin for them leads to the next use of mathematics. You can now calculate implied probability to understand sports betting predictions. If that's starting to sound complicated, the practical examples in this guide should help.
You can use an odds converter or bet calculator to help you with understanding odds and probability. However, some useful formulas will give you the answers whether you prefer your odds in fractional or decimal format.
If you wanted to bet on a football match, you might see odds like this:
| | 1 | X | 2 |
| --- | --- | --- | --- |
| Liverpool FC vs Tottenham | 4/9 | 9/1 | 4/1 |
If you want to know the implied probabilities for the three events, Liverpool win, draw or Tottenham win, you can use this formula.
9 / (9+4) x 100 = 69.2% implied probability for Liverpool to win
1/ (1+9) x 100 = 10% implied probability for a draw
1/ (1+4) x 100 = 20% implied probability for Tottenham to win
You use the numbers in the fractional odds to make the calculation to understand which team is the bookie's favourite or how likely a draw is. It also works with decimal odds, which would be 1.44, 10 and 5 in this case. The formula for decimals is (1/5) x 100 = 20% implied probability for Tottenham to win.
---
Understanding Odds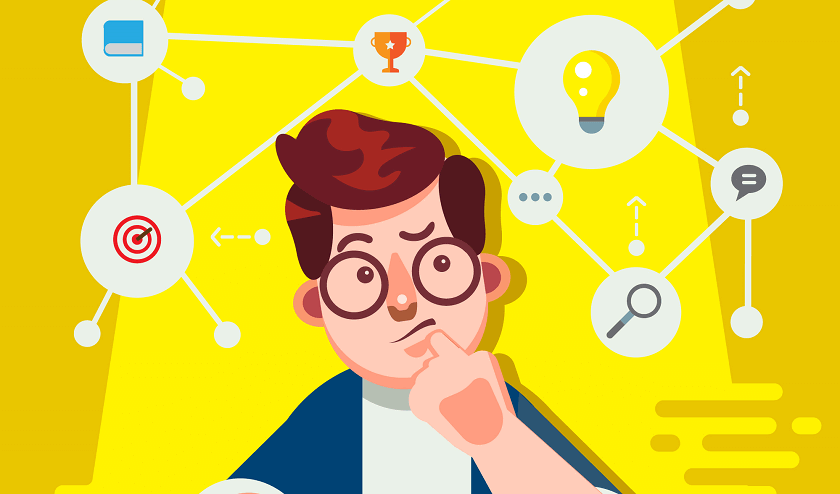 Mathematics has already helped you to understand odds and read the implied probability of outcomes. Still, there's more that it can offer. You can also use odds and mathematics to work out how much the outcome will be, depending on your stake.
This is particularly useful if you have a betting budget, or want to balance out your losses. It will let you decide how much to wager to see a specific return. You'll find out from these examples how easy it can be.
Fractional odds are designed to tell you about your profit. If you're betting on an outright winner of a tennis tournament, then these are your odds:
N. Djokovic – 1/4 – 1.25
R. Nadal – 4/11 – 1.36
A. Murray – 5/1 – 6.00
S. Tsitsipas – 9/1 – 10.00
For every £/€/$4 that you bet on Djokovic, you'll get £/€/$1 back if he wins. For every £/€/$11 you bet on Nadal, you'll get £/€/$4 back when he wins, betting £/€/$1 on Murray brings you £/€/$5 in winnings, plus your stake, and each £/€/$1 bet on Tsitsipas will bring you a £/€/$9 profit if he wins.
You can also make calculations for decimal odds. This time it's easier to use the example of a £/€/$10 stake. For example, a £/€/$10 bet on Djokovic would mean (1.25 x £/€/$10) – £/€/$10 = £/€/$2.50 in winnings. The formula works by multiplying the odds by the stake and then subtracting the stake. If Andy Murray wins, then you can expect (6.00 x £/€/$10) – £/€/$10 = £/€/$50 winnings.
---
Finding Value Bets
Once you understand the essential ways that mathematics can help you in sports betting, then you're ready to build a strategy. Mathematics and statistics form the basis of many popular sports betting strategies, including matched betting and positive expected value bets.
Matched betting relies on you being able to calculate the payouts for a lay bet and a back bet to ensure that you make two selections for the same event that guarantees a profit. You place two stakes, one with a free bet and thus one of the bets may cover the loss of the other bet.
Finding positive expected value works with probability calculation. The key is to use information and mathematics to make your own calculations for the probability of an outcome. You can then compare this to the implied probability of the bookmaker and the odds to see whether your predictions have a higher probability. This identifies a positive, expected value bet.
---
The Only Way Is Up
There are so many possibilities once you grasp the basics of mathematics in sports betting. You can use them to your advantage in the ways listed above, including calculating probability and payouts. You can also take that information to build strategies. That could mean finding positive expected value bets, using data and statistics to make selections and understanding how to best use bonuses to your advantage.