Top 7 Reasons Your Bets Lose, and How to Avoid these Mistakes
It can be frustrating when you're certain you've made a sure bet in sports betting, only to hit a losing streak. It can happen to the best of us, but the good news is that there are several crucial, key reasons why it happens. These are common mistakes even seasoned punters make.
Understand the sport
You're saying to yourself: "This is obvious", but have you really considered it? Whatever sport you prefer to wager on, do you truly understand it?
Sports betting is subject to multiple variables, any of which can add to a losing streak. Knowing everything that you can about different teams, their players, and of course, the rules is vital to more successful betting.
Take rugby, for example. This is a sport that's infamous for players attaining injuries all of the time. If you're placing a bet on the Six Nations, is it likely that your chosen team's star player will be fit for the game?
Take horse racing – you've found a horse with favourable odds, and even read a few articles that say it's worth keeping an eye on. However, what if it has a new trainer or an inexperienced jockey?
Lastly, let's look at tennis. Here's a sport where losing is easier to gauge, as it's just two players. You've got a fifty-fifty chance, right? However, what if you bet on a player who's participating in the French Open, but they're not used to clay courts?
Whether it's the terrain, injuries, trainers, even the weather, every sport is affected by different things that can make losing as simple as not paying attention.
Understand available bets
Sports betting has perhaps the widest range of wager types available, with many bets being specific to a sport. Just as researching a sport is essential to placing an educated bet, so too is understanding the bet itself.
From back to lay bets in the betting exchanges, accumulators and moneylines, the vocabulary is seemingly confusing but not insurmountable. The good news is, bookmakers, don't like losing players. One way they can help keep people gambling is by keeping them informed.
To this end, many sports betting sites provide guides and wikis about wager types, betting strategies and so on. If you're ever unsure about a bet, take a few minutes to research it.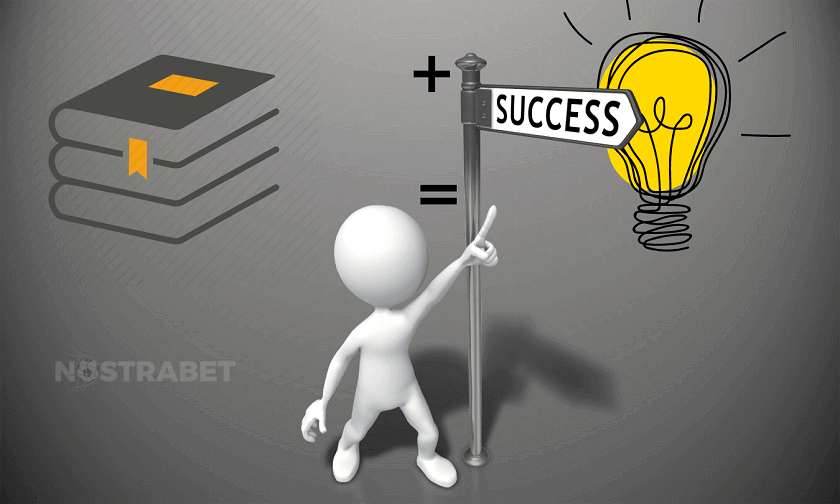 Look for competitive odds
It's also worth researching for bookmakers with high odds, as sports betting sites thrive on competition. In other words, the most reputable bookmakers provide the most competitive odds – they want your business, after all.
Say you've done your research, know what kind of bet you want to place and have found the relevant event on a decent bookmaker. However, you're not convinced the odds are the best. What would you do?
You could spend a good chunk of time checking other sports betting sites, but then you risk losing those initial odds. If you're confident in your gambling abilities, then you might try a betting exchange.
It's a fact that bookmakers tweak odds to be in their favour. Where a betting exchange differs is that you're not constrained by set odds – you're betting against other gamblers, not the bookie, so odds are more competitive.
The betting exchange then charges a commission, but it's often substantially less than a typical bookie. Losing is still an option, of course, but with better odds, a potential loss loses some of its sting.
Don't be swayed by promotions
There are so many sports betting sites out there these days that it's difficult to pick a favourite. Do you go for the bookies that offer the most attractive bonuses, the largest selection of sports, or the best odds?
As tempting as it might be to pick a sports betting site that offers new players free bets, no deposit matching, or bonus wagering credits, take a moment to think. Sure, maybe you'll get an extra £20 to wager, but if there are terrible odds or lack of wager types, then you're forced to use that bonus how the bookie wants you to.
In short, don't be dazzled by bonuses. They might look attractive in the short term, but if you're serious about sports betting, then you'll probably want to stick to a few specific sites. In this case, picking a lower, but more useful, bonus will work out better in the long run.
Have patience
Perhaps the most important reason why many punters hit on a losing streak is that they feel the need to strike while the iron's hot. We've all been there: You've placed a handful of successful bets. Then you spot unbeatable odds, place a wager…and lose.
A key factor in losing is a result of rushing into a bet. Learn to take your time, even quit while you're ahead. Also consider taking time off from sports betting, even if it's just for a day or two.
Exercise responsible gambling
Gamble Responsibly
This all leads to the final reason that you may keep losing bets: irresponsible gambling, or at least bad gambling habits. A lack of patience is one, although poor bankroll management is usually the main reason for losing.
begambleaware.org
The golden rule for sports betting and any gambling is to never bet more than you can afford to lose. Perhaps you've found yourself in a position where you're losing. In this scenario, it can be difficult to 'give up', not when the next wager could be the one that recoups your losses.
This is dangerous thinking. True, it does happen, but this is where responsible gambling really comes into it. Every gambler, whether a professional or a novice, experiences losing streaks. The trick is to account for these losses.
Take into account losing bets
One aspect of responsible gambling that you might want to try is to work out your Expected Longest Losing Sequence (ELLS). Even the most seasoned punter can lose their head if they hit an unexpected losing run. An ELLS helps you keep a level head.
To calculate your ELLS, you'll need to work out the Strike Rate of your winning bets. You can do this by dividing your number of winning bets by the total number of bets made. For example, if you made 100 bets in a month and won 40, then your Strike Rate is a respectable 40%.
Then, to get the actual ELLS, divide a total number of bets (that you plan to make) by the Strike Rate minus 1 (total number of bets/Strike Rate-1 = ELLS). That's it in a nutshell. If you're interested in learning more, seek out an extensive ELLS guide.
Although it's better than simply betting on whatever wager crosses your path, bear in mind that it's still an estimate. There's always a chance that you could lose more in the end.
---
Sports betting's ultimate enemy
If you're going full steam ahead with proper statistics usage for sports bets and mathematical calculations, why might you still end up losing bets? It's all thanks to the ultimate enemy of sports betting: bad luck.
Sometimes, no matter how well you plan or how responsibly you handle your wagers, circumstances beyond anyone's control affect sports betting. However, this doesn't negate any of the above advice.
Always plan for losing bets the best you can. Never wager more than you can afford to lose. Don't be afraid to quit while you're ahead. Don't be afraid to take a hit in the short term with a view to doing well in the long run. Above all, research strategies, read guides, and take your time. Sports betting should be enjoyable, and losing is simply part of the experience.