Sports gambling is a huge pastime in the United Kingdom, especially for football and horse racing. It feels great to feel more confident in your bets, but that doesn't happen every match or race. When you lose, you can feel let down by the bookie or the athletes.
You might think about getting a refund when things don't go your way. However, is this even possible?
We're going to give you some information about refunds from bookmakers. In most cases, you won't get the chance to get back your stake, but there are some exceptions. The so-called cash backs are often part of some kind loyalty program or are listed as one of the VIP promotions on the different betting platforms.
---
Read Terms and Conditions
All online gambling sites have in-depth terms and conditions on the website. In this section of its website, you can read about topics like your account, your balance, how to bet, and about the site's security. There's usually a section about their liability as well.
Most sportsbooks will write their refund policy in their terms and conditions. Most state that they're not responsible for any liabilities, damages, or losses from the website. This means that when you lose from bets, it's not likely that they'll compensate you for it.
Losing is a part of gambling that everyone should understand before making a bet. When you sign up with this gambling site, you must accept and agree to the terms and conditions. You should always read these thoroughly before depositing in your account.
Gamble Responsibly
Know the risk before signing up on a betting site and placing a bet! Gambling should be done in a responsible manner.
begambleaware.org
---
When Errors Occur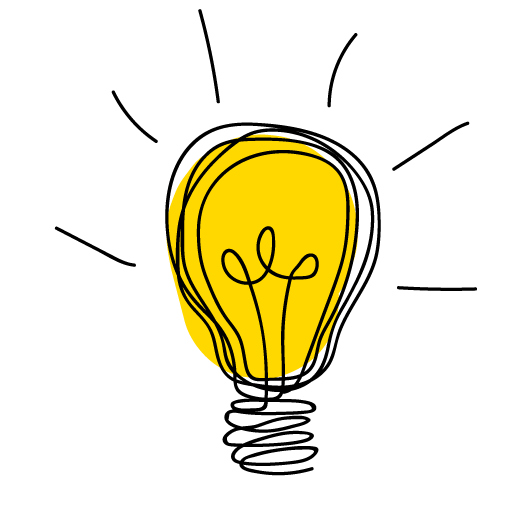 When you place a bet, you'll be paid out at the odds that were available. If the odds are displayed incorrectly, most bookies have in their terms that they are not liable for them.

Some bookmakers use a promotion for best odds guaranteed, but again each sportsbook has its own set of rules with that. Some don't even offer this promotion. When the bookie is licensed under the United Kingdom Gambling Commission, it has rules to follow regarding setting odds for gamblers. Most bookmakers that have a license try their best to post correct odds, but mistakes do happen. All sportsbooks operate with rules that permit them to settle bets with the correct odds. This is true even when technical problems happen, and the screen shows an error.
When you think you've bet on a sport with incorrect odds, you can talk to a representative to figure out what will happen. In most cases, you'll be paid out at the correct odds.
It's unlikely that you'll get a refund from bets made on incorrect odds, regardless the outcome. The only thing a bookmaker will do is a payout at the correct rate.
There are some cases that a sportsbook makes a mistake with the results of a game. They could give a goal to a wrong player, or the end result may change if it becomes apparent that players are using drugs.
In this case, the sportsbook will suspend bets for a few hours. In most cases, bookmakers will resolve the bets and publish accurate results. Then, they will pay out accordingly. When you feel that the sportsbook is purposely displaying false odds or outcomes to trick people, you should take it up with the UK Gambling Commission.
---
Cashback Bonuses
As we mentioned above, there are some cases where bookmakers are willing to refund some of your losses. We are referring to e specific type of promotions called cashback. This kind of boosts are offered by the bookies with the most attractive bonuses, and they depend on how much you've spent on the platform.
Let us put it that wat, the amount of the cashed back funds is a percentage of the sum you've lost. Of course, each bookie has its own terms and conditions. Some of the betting sites have a weekly or monthly net maximum of the cashback.
---
Ways to Prevent Big Losses
Although it's unlikely to get a refund with a bookie for any reason because it has crafted the perfect terms and conditions to protect itself, there are still ways to prevent significant losses. This might be a better approach than to dispute something with a bookmaker.

You should have a monthly budget that you're comfortable losing. It's essential to have a positive mindset when gambling, but in reality, you could lose all of your invested time and you must keep this in mind.

Another way to reduce losses is by having various hobbies. That way, you can balance your time with gambling some nights and enjoying other activities on other days. It will create a balance.
If you do lose big, refrain from chasing your losses. Many people think that if they will come around soon and keep staking. However, this rarely happens, and you might find yourself losing even more than before.
When you're gambling online, you should manage how much alcohol you're consuming. The first thing to go when drinking is your judgment and this can lead to making irrational bets, which can result in significant losses.
---
What Should I do when I lose?
If you're in a situation where you already lost a lot gambling online with a sportsbook, then you should take a break from gambling. If you refrain from gambling totally, there's a 0% chance that you'll lose.
We understand that gambling is quite fun at times, and the chance of having the edge is tempting. You should think about your gambling habits regularly and establish whether you have a gambling problem or not.
If you believe that you have an unhealthy addiction to gambling, consider talking to your loved ones about it, or seek treatment through Gambling Anonymous.
---
The Bottom Line
The straightforward answer to questions about the refund from a bookie is that no, you won't get a refund from this company if you lose. All sportsbooks have comprehensive terms and conditions pages that you can read at any time, and it usually states this clearly in the refund policy.
If you have questions or don't understand parts of this policy, then contact its customer service representatives. There's also a frequently asked questions page that answers many things about the gambling site.
Gambling can be a fun pastime, just make sure you're doing it responsibly, and you know you might lose in the end either way.