We're going to go over what you need to know about your bankroll, how much you should have in it, and how to use it to risk less when betting on sports!
As a disclaimer, we don't promise that you'll be successful with our tips. We only can say that these will improve your chances of managing your bankroll better.
Gamble Responsibly
No matter what bankroll you have decided on, always bet responsibly. Try to limit your gambling activities to a minimum.
begambleaware.org
---
What is a bankroll?
A bankroll for betting consists of the sum you are prepared to bet. This does not include any bonuses or free bets you get from bookmakers. Those who bet with larger bankroll didn't start big. They're professional sports bettors, whose primary source of income is derived from sports betting. So consider putting the minimum in your betting bankroll at first.
When managing your bankroll for sports wagers consider these questions. How much money are you willing to lose? Are you okay with risking that much? This correlates because the more you place on a bet, the more you'll get in potential returns or losses.
To be responsible and successful when betting on football or in other sport, you only need to achieve a success rate of 52% to 55% most of the time. We recommend placing no more than 3% of your total bankroll on wagers. Many people do 1% of their bankroll and can still reap returns.
---
How do I use these strategies?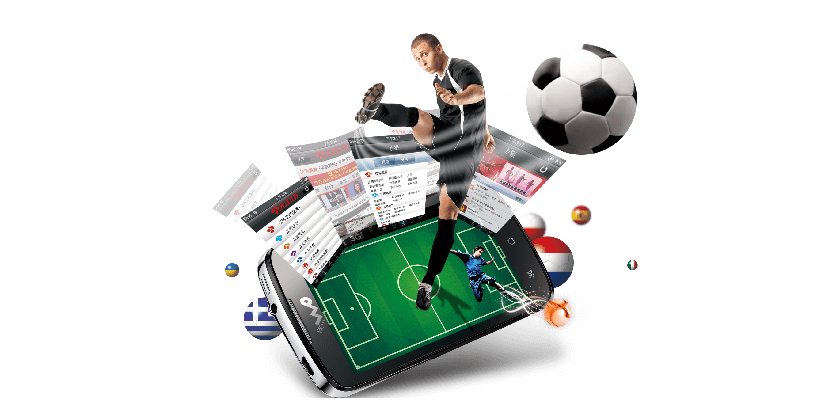 There are many sports betting strategies when it comes to playing on bookmakers' sites. One of the most important is bankroll management. All successful sports punters have this discipline down pat and don't let emotions get in the way. To professional gamblers, this is business and not an addiction.
Bankroll management can be broken down into several stages. First, you want to set a budget for yourself. Then, you should make a betting goal based on your budget and how much you want to wager to get there. The next rule is to stick to the rules that you set for yourself and know when to walk away.
After you're confident that you have understood bankroll management, then you can choose how you want to gamble. The gambling strategies that are low risk are matched betting and arbitrage betting. These will consistently give you less risk if done correctly.
Both of them require a sportsbook and a betting exchange. You'll place a bet on all of the game outcomes. There are some maths required, or you can use a profit accumulator.
It's completely legal, and you can do it with either a small or large bankroll. Still, some bookies frown upon these tactics so make sure this isn't the case first.
---
Is a Big or Small Bankroll Better? Why?
This all depends on a few things; these include how much you want to risk when gambling, how fast you want to become a bit more successful, and how much freedom you want with betting.
If your wish is to become a pro when sports gambling, then a big bankroll might work better for you. You'll be able to wager more and more often. If you're just looking to have a bit of expertise in the matter or you're doing it for your own enjoyment of sports betting as a hobby, then a small bankroll is sufficient.
When you have a bigger bankroll, you'll have a lot more freedom for wagering. This will allow you to experiment with different strategies. However, we do recommend setting a smaller bankroll so you can bet responsibly.
---
Advantages and Disadvantages
A significant advantage of having a huge bankroll is that you can try out tried and tested strategies easily.
If you're committed to making sports gambling a regular activity, then you'll need to put in a lot of time and effort. You have to start somewhere and continue building without getting too greedy. It's important to know when to stop and never chase losses.
A disadvantage is that when you wager more, you also can lose more. Although there are strategies that are low risk, and can almost always result in a better outcome, you have to be an expert at them.
One wrong wager can ruin your strategy, which can result in a considerable loss. This can result in trying to make it up by wagering more the next time. Doing this has the possibility of gambling becoming a problem.
Remember, sports betting done the right way and as a pro would is no longer gambling; it's a process of understanding and using strategies to lower your risks. You have to separate emotions when doing this as a professional.
---
The Bottom Line
Overall, the answer to the question is bankroll management is essential to responsible gambling. If you want to risk less and be more successful in the long run, then you'll need to manage your bankroll the right way. All pro gamblers use sobriety of mind when setting their bankrolls.
Our recommendation is to start by depositing an amount that you'd feel comfortable losing. Then, implement low-risk strategies. Once you've got a good system down that's been working for a few months, not just once, you can deposit more and increase your bankroll. However, once you feel you are risking a bit too much – feel free to lower your bankroll back to a level you feel comfortable with.