The top sports betting books cover many topics that can help you learn more about betting. Books have the space to go into detail about betting strategies, as well as giving you an insight into the industry. They are the ideal place to lay out the mathematics and more complex elements of a betting system or specific approach.
If you're thinking of picking up a book on gambling, this guide will give you information about the top titles. You can also find out about the different types of betting books and pick out some more unusual books.
---
Types of Sports Betting Books
Not all of the top sports betting books have the same aim. You'll probably have your own requirements and style too. Several writers design their books for beginners. They give a gentle, but thorough, introduction to the world of sports wagers. In addition, you can take a look at our Betting Academy and read various topics about betting on sports.
Other writers dive in at the deep end. They cover the advanced side of sports gambling, getting into technical details and taking the thinking to the next level. Both of these types of books are usually written as a guide.
Although they're all non-fiction, some sports betting writers aim to entertain. These books might include more personal anecdotes or have a narrative, such as a success story. You can also find guides and stories that focus on particular sports, such as football or horse racing betting.
---
Sharp Sports Betting
Stanford Wong has written a detailed account in Sharp Sports Betting. The writer first published in 2001, with updated versions being released in 2009 and 2011. In that time, this has become a consistent title in the top sports betting books list.
The author's alias hides his true identity, but the story of gambling success is a compelling one. With a background in probability and statistics, the writer shows how he applied these mathematical aspects to betting on sports.
As well as covering how probability can be applied to every aspect of sports wagers, Wong gives useful tips on strategies. Many of the examples are based on American football, which mightn't be useful for everyone. Still, you can transfer the knowledge to other sports.
The book is really useful for dispelling myths about sports betting, including popular and widely held beliefs. Anyone, from beginners to more advanced bettors, can learn something from this book.
---
The Betting Edge
This book is ideal for beginners. It takes a broad look at betting, and also focuses on horse racing bets. The full title of this work is the Betting Edge: Joining The Two Percent Of Profitable Gamblers. This refers to the idea that only 2% of gamblers end up with profits in the long run.
The book aims to help you be in that 2%. Written by David-Lee Priest, who also wrote Against The Odds, there are many useful tips for online betting. If you're interested in finding out more about betting strategies and money management, then this book sets out the information clearly.
Another advantage is the useful details about betting psychology and a wider look at other features, including exchanges and spread betting. The author provides several practical tips and recommendations, which aim to help you to make profitable bets.
---
Fixed Odds Sports Betting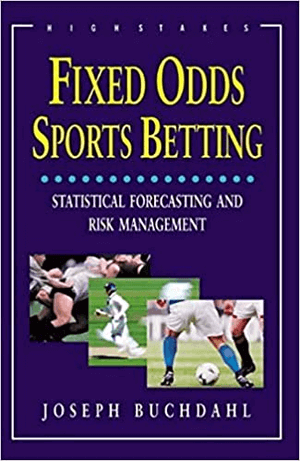 If you were trying to classify this book, it would certainly fit in the category of a textbook rather than a guide. It's a serious approach to explaining the different elements of fixed-odds betting. The information is useful for bettors of all levels. Still, the information-heavy nature of the book makes it more suited to serious sports bettors.
Author Joseph Buchdal has created a comprehensive text that explains concepts that every bettor should understand. From Asian handicap and bankroll management to a guide to staking and finding value bets, you'll learn a lot from this work.
You can't necessarily read it all in one go. Still, dipping in and out of the useful topics covered in this book will have an impact nonetheless. It gives you all of the tools you need to establish and develop a system.
---
Enemy Number One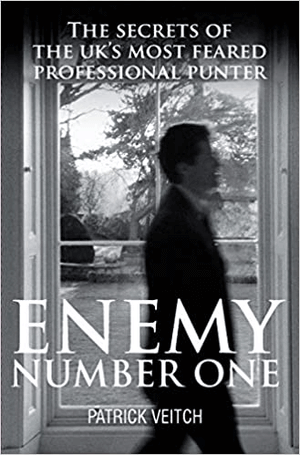 Enemy Number One was written by Patrick Veitch, who studied Mathematics at Cambridge. He refers to himself as a professional punter. The book is far from a how-to guide on sports betting. Instead, it's a sensational story about how one man got ten million pounds out of the bookmakers for eight years.
He was targeted in an extortion attempt by a dangerous criminal, and his world changed dramatically. The story includes the low points, danger and his determination to keep battling with the bookmakers to take even large profits.
The book centres on horse racing bets. While it reads as a glimpse into Veitch's life at this time, there's a lot of information to be absorbed and used yourself. The main takeaway from the book is that cold, hard numbers matter.
---
Weighing The Odds In Sports Betting
This book by
King Yao
is undoubtedly less glamorous than others on the list. Yao has followed up on the success of Weighing The Odds in Hold 'Em Poker with this sports gambling version. It earns its place in the top sports betting books, thanks to the coverage of topics in the standalone chapters.
Another book with an American sports focus, it goes into detail on several relevant aspects of sports betting. Most importantly, it provides the foundation and structure for several different strategies. By the time you finish reading this work, you'll have a great insight into what makes a winning sports bettor.
Yao lets the reader view the analysis and process involved in finding value bets. The approach involves historical sports data, statistical analysis and database maintenance. If you want to know more about sports betting theory, then this book can deliver.
---
Wider Reading
Once you've read the top sports betting books, you might be looking for something extra. These guides and personal accounts can provide a wealth of information. However, if you want to know more, you could try some more extensive reading.
This might include high-concept books like Nate Silver's The Signal and The Noise. It looks at analysis and the ability to predict. Alternatively, biographies from winners, such as punters, sports stars or other success stories, can provide valuable lessons too.