Gamers from around the globe play computer games daily and use all kinds of devices.
Some of them do that for fun and only play with friends, but you can also find a lot of competitive gamers who want to become the best at what they're doing. This is especially true in the USA, which is among the leading countries in this industry.
The information provided by the eSports enthusiast Veselin Ignatov from Nostrabet shows that 57% of regular US gamers who took part in the survey prefer using smartphones for games.
"This percentage may come as a surprise to some people, but those who've been a part of the gaming industry in the last couple of years are aware of the stats regarding smartphone usage. Those devices are becoming increasingly popular because gamers can carry them anywhere", said Veselin.
Besides the fact that Americans carry their smartphone with them wherever they go, this device has many other perks. For example, many leading gaming companies focus a lot more on mobile gaming than desktop titles. Consequently, there are way more options to pick from, and some have top-notch graphics.
Speaking of titles, even some of the most popular PC titles are accessible on handheld devices. Sure, some of them are slightly different and do not have the same features, but others are the same. There are even examples where specific mobile titles are a lot more desirable than their PC counterparts.
Despite the growing popularity of handheld gaming among people in the States, gamers also use other devices. Each has pros and cons, so it will be interesting to see what will happen in the future. With that said, here're the other devices that people use to play games.
---
Game Console – 35%
The second place on the list, when it comes down to devices that gamers use to have fun with is for consoles. Console gambling has always been popular in the USA, especially in the last few years. Even though there aren't any major eSports titles on console, people have been having loads of fun playing different kinds of console-exclusive titles.
When talking about gaming on a console, most people think of PlayStation and Xbox because they're the leading consoles. However, many gamers in the States also use things like Nintendo Switch, which is a hybrid between a portable and a desktop-like console.
As mentioned, one of the big advantages of using a console for gaming is that you have access to a lot of exclusive games. Not all of them are good, but some have loads of fans, and people can't access them on any handheld device. Most tech companies have contracts with these game providers, so we don't expect them to see them for other platforms anytime soon.
---
PC – 29%
When talking about gaming, old-school players automatically assume we're talking about PC gaming. There is no arguing that PCs have a key role in the industry, especially in the USA. In fact, the complete eSports industry is based on PC gaming, and since stats show that it may have tons of new fans in the future, we will see a lot of new things several years from now.
What's interesting about gaming on a PC in the USA is that only around 29% of users confirmed they choose a PC to play video games. This is low compared to the rest, especially when it comes down to smartphones. However, there is a reason why this is the case, and one of them is because PC gaming is expensive.
Unless you are playing an older game, your PC must have a solid GPU, CPU, and RAM to be game-ready. GPUs are the most important part, and they have become incredibly expensive in the last couple of years because of crypto. As a result, some gamers have given up on PC gaming in favor of something else.
---
Tablet – 26%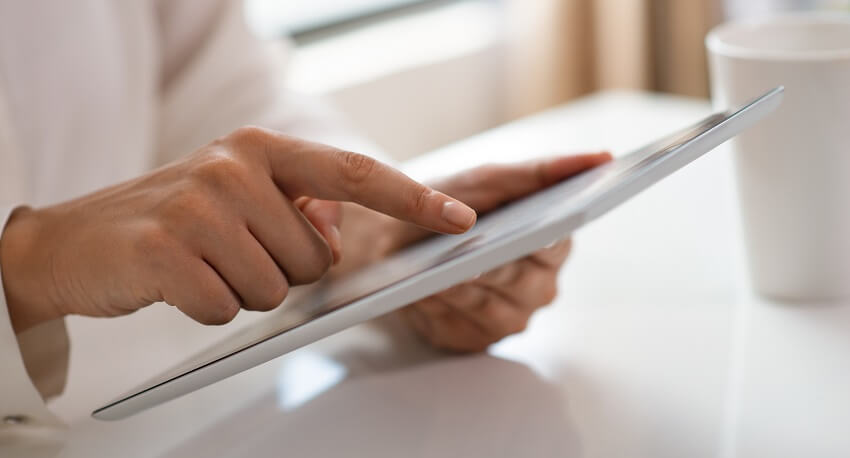 Considering that around 57% of people game on smartphones, we expected tablets to be close behind. However, the stats show otherwise because only 26% of the participants are interested in playing games regularly on a tablet.
One of the reasons for the low percentage is the fact that tablets are just not that popular. Sure, many people use them, but most rely on them to read the news and/or for work. Most smartphone games are available for tablets, but many exceptions exist. As a result, tablet gamers rarely have access to some of the popular titles.
That said, there is one noticeable advantage of using tablets instead of smartphones, and that's the screen size. Yet, there are also some drawbacks, especially in the controls, because taping the right buttons on a larger screen is harder.
---
Smart TV – 21%
Interestingly, around 21% of US gamers are intrigued in playing games on a Smart TV. The latter has become a lot more popular lately because there are tons of Smart TVs to choose from. Some of them can cost a lot of money, but there are many budget versions as well.
The best Smart TVs for gaming are those that run on Android. Even though the Google Play Store doesn't have as many games for TVs as for smartphones and tablets, there are usually plenty of options to pick from. So, you can always find something fun and try it out on the big screen.
With that said, Smart TVs have very different controls for games, and most of them involve the remote. Sadly, this is not something that most gamers are comfortable with.
---
Mobile game console – 20%
Those things aren't really that popular in some parts of the world, but they seem to have fans in the USA. Most gamers think of the Nintendo Switch when discussing handheld game consoles, even though the latter can also be considered a standard console. Regardless of what we include in this category, around 20% of gamers in the USA use those things to play regularly.
Interestingly, there were way more mobile game consoles back in the day than today. Things like the PSP Vita and Nintendo DS were big, but smartphones are way more popular today.
---
Streaming devices – 12%
There are different kinds of streaming devices out there, and they're becoming increasingly popular. Although most of them do not have that many games, it seems like some people like using them. In fact, around 12% of people who participated in the survey chose those things.