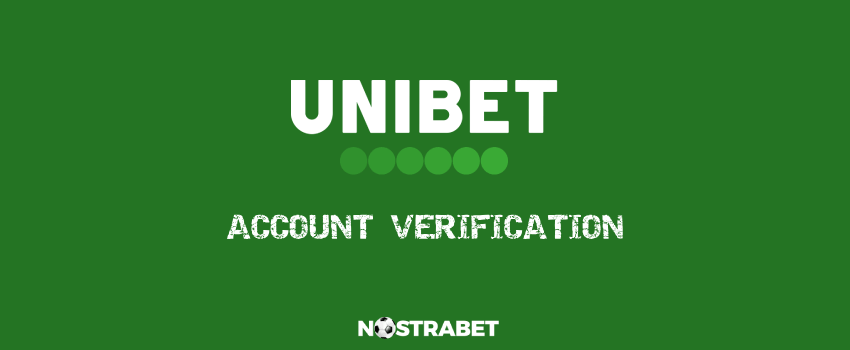 Ad disclosure
Commitment, professionalism and trustworthiness are the core values of NostraBet (NB). We manage to deliver cutting-edge betting products to our readers thanks to our affiliate business model. It is true that NB uses affiliate links to drive traffic to bookmakers. What you must know is that these are free for you to use. Their main purpose is to earn us commissions that will ultimately be invested in the betterment of our product. Visit our
Ad Disclosure
page to learn all the details.
Online security is always essential, especially so when dealing with websites that handle your money. Fortunately, Unibet is a bookmaker that does take security very seriously, putting several measures in place to keep your details safe. As well as data security, they also have a commitment to ensuring user accounts are genuine, and they achieve this through account verification checks.
---
Required Documents
You may never need to supply verification documents to Unibet, but you should always be prepared for it to happen. This means being able to prove your identity, your home address and your source of funds. The first two are the far more common checks, with the source of funds checks usually limited to big-money players.
Proof of Address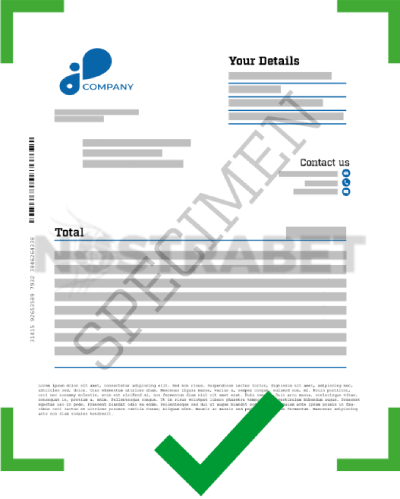 Unibet verification involves providing evidence that you live at the address you provided during registration. Should you ever move home, it is essential to update your details accordingly with the betting site.

One of the main reasons for address verification is that it helps prove you are betting from a legal, geographical location (rather than using a VPN, for example).
As for how to prove you live at the address linked to your account. You can either supply:
A bank statement or a letter from your bank.
A utility bill (a telephone, gas, water or electricity bill).
An official government correspondence (such as a residence certificate).
Proof of Identity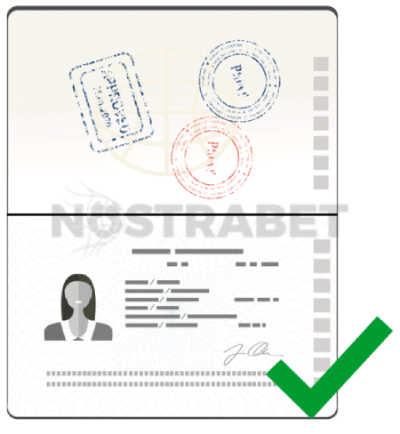 Proof of Identity is perhaps the most important part of Unibet account verification. As it helps prove you are the person (of legal gambling age) you claim to be, it helps reduce underage gambling. It is also an essential measure against fraud and money laundering.
You have three options when it comes to verifying your identity:
Driving licence
National ID card
Passport
For the first two, you must upload a photo of the front and back of the ID (separately). If selecting a passport, you need to take a picture of the photo page (front). In all cases, all four corners of the document must be visible.
Source of Funds
Although less common than the above two checks, you will need to be able to prove how you fund your gambling if asked. A big reason for this is to ensure that players are not using fraudulently acquired money or money linked to criminal activity. Players need to prove that the amount they gamble is something they can actually afford. To do this, they can supply as many relevant documents as required, such as:
Bank statement showing transactions from the last 3 months
Payslips from the last 3 months
Self-employment tax return
Dividend payments
Savings/investments
Inheritance
Pension
Property sale
Compensation award
Share/stocks assets
---
Unibet Verification Process
Unibet account verification can look slightly different depending on your location, but it generally follows the same format. After logging into their account via the desktop site or using the Unibet app, Users upload proof of address and identity documents. You can access the separate upload pages by going into your Unibet account and selecting 'verify account' from the 'account details' menu.

---
Unibet Verification Time – How Long Does It Take
The Unibet verification time is extremely fast. Typically, they will check your uploaded document(s) within a matter of minutes. This is much quicker than most online bookmakers, some of which can take days to approve documents as standard.
Unibet admits they may require up to 48 hours to check documents, but only during exceptionally busy times.
---
Possible Issues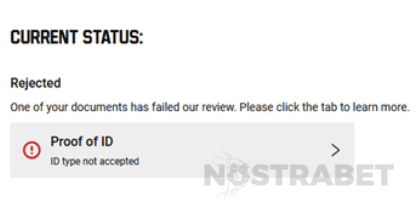 If you end up failing verification initially, there is no need to panic. In most cases, there will be a very simple explanation, and Unibet will allow you to try again without penalty.

The most common issues revolve around the picture itself. For example:
The image may be blurry or unclear in some way (low resolution, poor lighting or similar).
Not all details are included.
Not all four corners are visible in the ID photo.
The wrong picture has been accidentally selected.
There could also be an issue with the document you have selected rather than the photo. For example:
The ID might have expired.
The proof of address document is over three months old.
The document type is not part of the accepted list.
There is also the possibility that the documents do not correspond to the account holder, but this should not happen if you are a genuine customer.
---
Pros & Cons of Account Verification
Pros
Verification at Unibet is very fast compared to many.
Digital copies are accepted, so there's no need to print anything.
Verification helps keep online betting websites safe and fair.
Documents are kept securely.
You can supply documents upfront at a convenient time before being asked.
Cons
Required documents may not always be immediately available.
It can lead to short delays in the withdrawal of winnings.
---
Conclusion
At some online betting sites, verification can be a pain. This is different at Unibet, though, who make the process easy. They provide clear instructions and an easy-to-use upload portal that users can access anytime. Additionally, they are extremely quick to check documents, which allows many customers to acquire verified status in minutes.
---
FAQ
What resolution and/or size should the images be?
You should avoid any low-resolution or small images that may be difficult to view. Unibet does not state the upper limit, but they were happy to accept a very large (6144 x 3072px) 5MB image of ours.
Can I get my account suspended if I provide more correct documents?
The Unibet verify account team will not take any action if you make a couple of mistakes when uploading. The suspension will only become a risk if you cannot provide the correct documents or fail to do so promptly.
Must UK Unibet players supply verification documents?
Sometimes UK bookmakers can simply check the electoral roll and perform a soft credit check to verify your details instead.
How much can I withdraw before triggering a verification check?
Unibet has the right to request verification documents at any time, but they will always do so when a player requests to withdraw more than €2,000.