Some people may not be familiar with the world of gaming, but there is no arguing that this is a fast-growing industry. Many of the world's biggest companies are involved in it one way or another, especially in the last years. This should not come as a surprise because there are millions of new gamers ready to play what they like.
The data from Nostrabet.com shows that many brands have earned billions, but Sony leads the chart with $26.6B. "Even though this result may seem strange to some, we have to remind you that Sony is the company behind PlayStation, the most popular gaming console in the world. Furthermore, there's a separate company called Sony Interactive Entertainment that belongs to the conglomerate from Japan. The latter is responsible for PlayStation, different events, and tons of other things", said Veselin from NB.
It's also worth knowing that this brand has numerous game studios under its belt. The latter is responsible for creating some of the best PS games out there. Bungie, for example, is one of the latest acquisitions because it's been a part of the brand since 2022.
Even though Sony's results for the fiscal year 2022 are impressive, other companies also achieved good results. Some of them will probably surprise you, so we will go through all of them. Keep in mind that a lot of experts predict 2023 will be an even better year for gaming. This means that some of the stats you are about to see will most likely increase, especially for some companies.
---
Tencent – $24.8B
Although Sony may lead the chart for 2022, if we take a look at the data, we can see that Tencent is close behind. The company from China is actually one of the biggest names in gaming. Many sources claim it is the largest brand in the video game business if we look at the investments.
Tencent Games, which is the subdivision of Tencent, is the one that's responsible for publishing different kinds of games. In addition to those titles, the brand is responsible for things like automation, search engines, AI, and many other things. Considering its investments and its huge role in the gaming world, it's no surprise the brand's revenue for the fiscal 2022 is equal to $24.8B.
What's interesting about the company is that it started its existence in 1998. Over the years, it proved itself to be one of the biggest brands in China, as well as internationally. In fact, Tencent is an Asian company whose market value was over $500B in 2018, which is really impressive.
Needless to say, a company of this size has purchased tons of game studios over the years. For example, Tencent got Supercell for around $8.6B, one of the leading mobile game companies. It's responsible for the likes of Clash of Clans.
---
Microsoft – $16.2B
Even though the difference between the first two spots on the list and Microsoft is pretty big, there is no arguing that the company from the USA is one of the biggest brands in the world. Microsoft is the company behind Windows, but it branches out into several other industries, including gaming. The most recent acquisition of Blizzard for the jaw-dropping amount of $68.7B proves that Microsoft takes things seriously.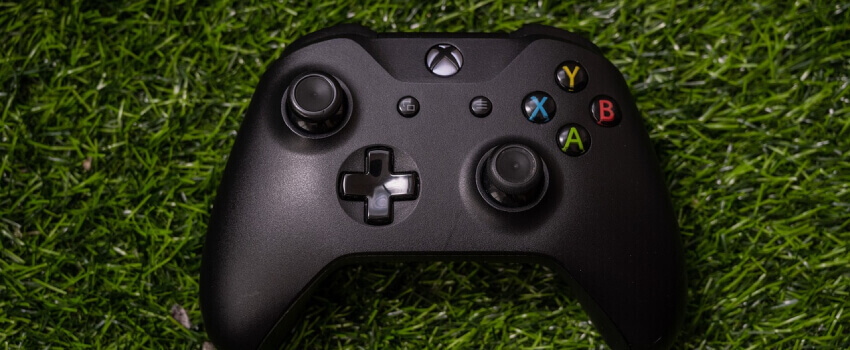 Although the revenue data for 2022 ($16.2B) may not be as high as the rest, this is prone to change in 2023. The deal with Blizzard took place a few months ago, so it's a matter of time before the revenue increases. After all, Microsoft is now officially the company behind titles like World of Warcraft, Overwatch 2, and so much more.
Of course, we must also address PlayStation's biggest rival – the Xbox. Microsoft created Xbox as an attempt to go head to head with Sony's best-seller, and this product definitely has a lot of fans. Even though it's not as successful as the PS, Microsoft's recent moves could have a huge impact on the Xbox.
---
NetEase – $14B
Even though Tencent is the biggest company in the gaming space in China, the country is home to a few other big names. NetEase is among them because this brand's revenue for 2022 is around $14B, almost as much as Microsoft's. Founded in 1987, the brand became one of China's largest companies mainly because of its investments in things like search engines and other areas.
In terms of the gaming world, NetEase is the brand behind a lot of games. Its first release was in 2001 when the company allowed people to access Fantasy Westward Journey. After that, NetEase came out with Westward Journey Online II and then waited for around 13 years to create its next game. In terms of its most recent titles, NetEase is responsible for Diablo Immortal (alongside Blizzard), Lost Light, Once Human, and more. Interestingly, NetEase's close relationship with Blizzard allows the brand to hold the official license from Overwatch in China.
The Chinese brand also has a lot of big game studios under its belt, such as Spliced, SkyBox Labs, Jar of Sparks, Quantic Dream, and many more. They are located all over the world and are responsible for many of the most popular titles.
---
Nintendo – $14B
When talking about gaming and the different companies associated with it, we need to address Nintendo. The latter is probably one of the most legendary names in the business because it's been around for a long time. Therefore, people should not be surprised that its revenue for 2022 is $14B.
The Japanese gaming powerhouse began in 1889, making it one of the oldest names in gaming. It has gone through tons of changes over the years, but most people know it for the famous Game Boy consoles. The latter were extremely popular in the 90s and early 2000s, especially in certain countries.
Aside from the Game Boy, Nintendo is also involved in several other devices for gaming. This includes things like the Nintendo DS, Switch, and Wii. The Switch is the latest addition to the family, and it has become extremely successful in the last couple of years.
Of course, this is just one of the things that Nintendo is known for. Old-school gamers will probably remember that it's also responsible for some of the most iconic games of all time. This includes titles like Mario, The Legend of Zelda, Pokemon, Super Smash Bros, and many other classics.
---
Sea – $12.4B
The last name we want to include here is a gaming company from Singapore. Sea Limited is a brand that started its existence in 2009 under the name Garena. DotA fans will remember that this was the go-to place to play the game with friends and compete in different events. Garena eventually branched out into other games as well and became one of the biggest brands in modern gaming.
It's probably not a surprise that its success was not left unnoticed. The tech giant Tencent decided to make a move and eventually acquired a portion of the brand in 2022 and 2023. This will definitely make it even more successful in its field.
Besides the revenue of $12.4B in 2022, Sea owns the Lion City Sailors FC, one of the football clubs in Singapore. It also has other types of platforms, such as Shopee, which is an e-commerce service. Sea is also responsible for SeaMoney, which focuses on digital payments.
As for Garena, the latter continues to be the brand's most successful endeavour, and it even has a platform called Garena+. This is the place where players from most Southeast Asian countries can access things like Heroes of Newerth, League of Legends, Arena of Valor, and other options.