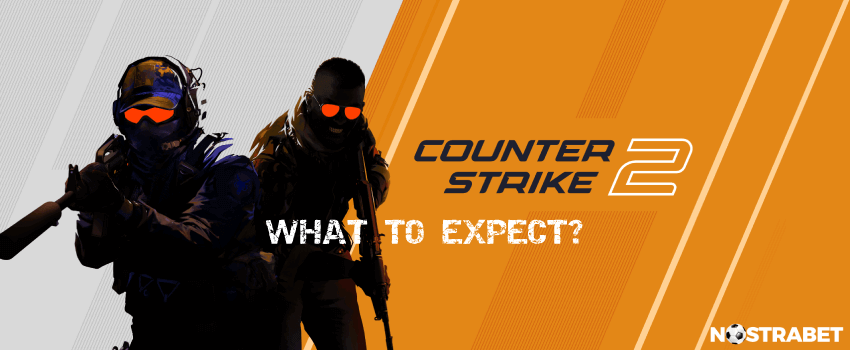 Counter-Strike is one of the most popular video games in the world and one of the leading eSports titles. Its most recent successor, Counter-Strike: Global Offensive, has been around for over 10 years and continues to attract many players. However, Valve is about to change the industry because it announced the arrival of CS 2.
According to Nostrabet.com, Counter-Strike 2 will become available to everyone in the summer of 2023. This may surprise some players because they have expected it to become available in early 2024. "CS 2 will change the game as we know it because it will add all sorts of new things. It will be exciting to see how the pro players will adapt to the new game and the things we can do with all the new mechanics", said Veselin, Nostrabet's eSports expert.
Assuming you're a CSGO fan, you probably want to know more about Valve's upcoming game. So, let's go through everything new we'll have access to, learn how to test it now, and what CS 2's effect will be on online betting.
---
Can you play Counter-Strike 2 Beta?
Yes, you can play Counter-Strike 2 Beta as long as you receive an invitation from Valve. That said, you also have to do a couple of things, such as having CSGO on your computer. Of course, you will be more likely to have access to the game if you have a good trust factor.
After opening the game, you should look for a special message saying "Limited Test Invitation". The latter will show you that you've been invited to join the Counter-Strike 2 limited Test, so if you want to try it, select "Enroll".
---
What's new in CS 2? – General Overview
The much-waited Source 2, or CS 2 as Valve calls it, will have many new features to which players must get used. Starting with the elephant in the room and one of the most asked questions, no, you won't be able to use your existing config. Due to CS 2's specifics, players will have to re-do their specific settings.
Of course, CS2 also has a slightly different main menu that adds a few additional options to your friend list. As expected, there are also new video settings because you can finally change your resolution and refresh rate. Some video settings allow you to check them in a live preview.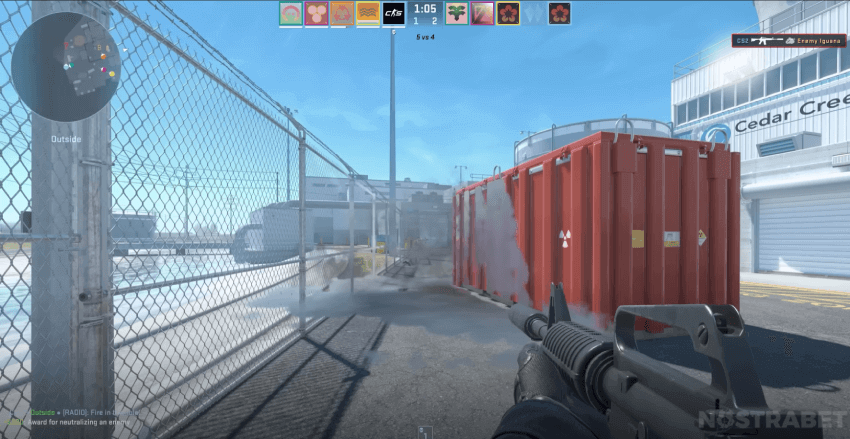 In addition to the other minor settings changes, the console is slightly more optimized. Fortunately, Valve kept the "find" option to find specific CS console commands.
Since the new engine in Counter-Strike 2 makes the game feel more realistic, the audio has improved. The sound in the new game should be more accurate and distinct.
Before moving on, we must also share a few words about the new visual effect changes. As you'll see after you start playing CS 2, everything has new effects, including explosions, smoke, fire, and more. There are also new environmental effects, such as the one where the C4 explodes.
---
CS Skins
One of the main problems people worry about regarding CS 2 is whether they'll have access to their CSGO skins. We are happy to say that the answer is "Yes", meaning every player will have access to their old CS: GO skins.
Interestingly, the inspection option is slightly better on CS2 than CSGO, giving you an even n even better overview of your skin. Of course, the new engine in Counter-Strike will also add better lighting and make the skins feel even more exclusive.
As expected, Valve also upgraded the stock weapons with new high-resolution models.
---
Counter-Strike 2: Responsive Smokes
Undoubtedly, the biggest new change to CS 2 is the one related to the responsive smokes. As we all know, these are among people's most essential needs while playing. Consequently, even the slightest change has a massive effect on everyone.
Instead of static, the new smokes are dynamic volumetric objects that can interact with different environmental things. Besides reacting to gunfire, different explosions, and even lightning, they can expand to fill specific spaces. For example, if you throw smoke in CS 2 and it lands in a box, the smoke itself will fill in this box.
The new smoke in CS2 will have a massive effect on the way players and teams play. Unsurprisingly, they will have to think twice about their smoke usage. Moreover, they can use grenades and other things to see through it, paving the way for new sick plays.
---
Tick rate is no longer a thing in CS 2
Every CSGO player knows that the tick rate is among the most essential characteristics of a server. However, Valve decided to make the necessary changes, meaning the tick rate is no longer associated with the shooting, throwing grenades, or moving.
Instead of the old mechanic, Counter-Strike 2 now uses a new sub-tick architecture, allowing the server to track everything easier. Consequently, players should have the same experience all the time.
---
Map changes and improvement
As expected, CS 2 includes all sorts of map changes that make everything feel brighter and better overall. Some maps have received small cosmetic updates, whereas others got a lot of new things.
Besides checking the new maps, don't forget that Source 2 will also let you use special tools that will allow you to build maps much easier. This option is not available when writing this article, but it will be in the future.
---
How will Counter-Strike 2 affect online betting?
The world's leading gambling websites are yet to offer Counter-Strike 2 to their portfolios, but we believe this is just a matter of time. All of the changes we'll have access to will make the game much better than before, so we expect to see an increase in the number of people interested in Counter-Strike. Needless to say, this will also reflect on the number of online bettors ready to punt on this game.
Of course, Counter-Strike 2 may pave the way for new markets and even tighter integration between gamblers and the game.