Whether we like it or not, the online gambling industry has flourished in the last couple of years. There are many countries worldwide where iGaming is not that big yet, but things are different in Europe.
According to the data from Nostrabet.com, 40% of people in Great Britain find the gambling industry very unfavourable."This number will most likely surprise many people, but those with some gambling experience probably expected it. The UK is among the countries with the most liberal gambling laws in the world. In addition to the many land-based betting shops, the country is full of online casinos and bookmakers, which is why some people do not like them", said Kristiyan from NB.
Even though the gambling industry pays a lot of taxes, it seems some people aren't happy with the current situation. But why is this the case, and can something be done about it? Well, we're about to find out.
---
Too Much Advertising
One of the big reasons why around 40% of the people in Great Britain aren't in favour of the gambling industry is the heavy advertising. The competition between bookmakers and casinos is fierce, which is why gambling companies pay millions for ads. You can find them everywhere, so it shouldn't be surprising that some people are annoyed by them.
Among the most common ways online betting operators advertise their services is by sponsoring football clubs. Everyone knows that the English Premier League is home to some of the best in the world. Naturally, those clubs have millions of fans globally, so bookmakers who sponsor them get tons of exposure.
In addition to the regular ads, many of the world's leading online betting operators also have affiliate programs. By offering such things, they allow others to advertise their services and reward them with different commissions. For example, operators usually offer Revenue Share, which means affiliates get a % of the money the player loses.
All of the different marketing techniques affect the popularity of gambling and explain why the online gambling industry's market size in the UK reached $7.8B in 2022. Some experts predict it can go up to $11B by 2028, even though there might be different regulations.
---
People are Not Fans of the Gambling Industry because of its Risks
Even though 40% of people do not like iGaming at all, 21% consider it to be unfavourable. In other words, they've probably used an online betting platform before. Most people who gamble online realize the risk and only do it to have fun. Yet, there have been many cases where people have serious problems because they can't control themselves.

Gambling disorder is an issue that affects millions all over the world. Of course, the problems in gambling behaviour are more apparent in countries such as the UK because it is among the states where iGaming is legal. Sadly, many people do not know how to control their spendings, which often leads to problems with friends and family.
Due to the rising number of people with gambling problems, the UK has numerous governing bodies dedicated to responsible gambling. For example, the UKGC promotes safer gambling by sharing different things you can do to stay safe. Furthermore, people can find additional information about some of the tools they can use.
Speaking of tools, the leading online betting operator in the country will always offer at least a couple of options. For example, gamblers can use self-exclusion, deposit limits, playing history, and so on. They can even ask the betting website to block their payments or block them from using the given operator.
---
Some Gambling Brands Use Different Tactics to Keep People Playing, such as Disguising Losses as Wins
One of the many reasons why only 1% of Great Britain considers the gambling industry "very favourable" is because some operators disguise peoples' losses as winnings. They do that on purpose because it keeps gamblers hooked.
There are all sorts of tricks used by land-based and online casinos across the country. If we look at slots, for example, we can see that they will almost always play music and have some lights flashing when you win, even if you actually lose. For example, if you play slots and set the minimum spin at 2 GBP, the slot machine will highlight everything you "win", even if it's under this amount. Needless to say, getting anything below what you've wagered for that spin is a loss, but the slot machine won't portray it as one.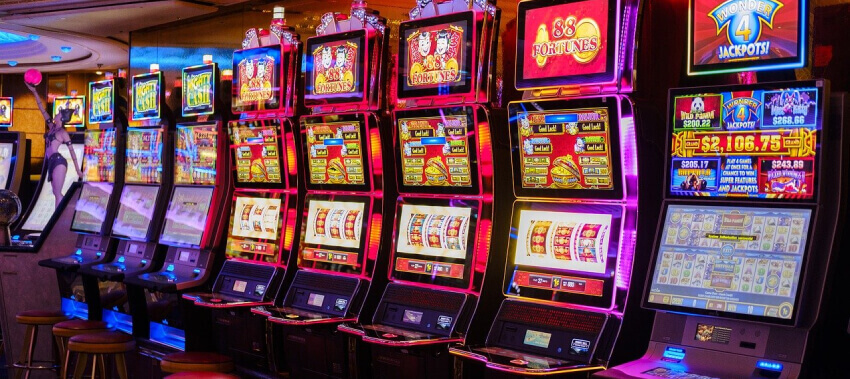 As for sports betting, bookies must be more creative because it is harder to hide their losses. Consequently, they often offer them cashback bonuses and free bets. The latter is prevalent among the leading UK online bookies, but you should remember that they're never free.
Sure, you can bet on a specific sports event, but if you win, you will likely need to deposit the same amount of money to make a withdrawal. In other words, do not expect to place a free bet and withdraw your winnings just like that.
---
22% of People Consider the Gambling Industry as Neither Favourable nor Unfavourable
Although most people in the UK are not fans of the gambling industry, the good news is that 22% of those who took part in the survey consider it neither favourable nor unfavourable. People can interpret this as they like, but this most likely means those people haven't gambled yet.
If the thing mentioned above is true, the percentage is high, especially for a country where gambling is prevalent. With that said, the most recent studies from the UKGC reveal that 44% of adults gambled in the last 4 weeks, which means that people are becoming more aware of the potential problems.
---
Conclusion
It will be exciting to keep an eye on the gambling industry in the UK and see what happens. Since it is among the biggest markets in the world, the top-tier operators will do everything to grow their influence. However, some people have had enough, which may force the UK's government to make legislative changes that will affect iGaming.