January is always an interesting month in football, especially in Europe. Following the end of the 2022 World Cup, it was time for the transfer market, which explains why we've seen several exciting moves so far. Some teams have spent a lot of money on transfers, while others still wonder which players to get.
Speaking of a lot of money, the data from Nostrabet.com shows that Jude Bellingham has an estimated market value of around €208.2M, making him the most expensive player right now. "Many people think that spending so much money on a player is not worth it. However, there is no arguing that investing in such a person can have a massive effect on a club's success. Besides helping it achieve better results, these kinds of players bring in many new fans.", said Kristiyan from NB.
While we're on the topic of expensive players, the list for early 2023 consists of several exciting names. Most of you will probably want to know more about them, so let's check out each player.
---
Jude Bellingham – €208.2M
As mentioned, the first one on the list is Jude Bellingham, a 19-year-old superstar from Borussia Dortmund. The English player started his career at Birmingham City but moved to BVB in 2020. Since then, Bellingham has established himself as one of the most talented midfielders in football.
Currently, Jude's market transfer value is around €208.2M, which is impressive, to say the least. What's interesting about Bellingham is that he was the youngest footballer in Birmingham City's first team. After moving to Borussia Dortmund, he also became the youngest goalscorer.
Unsurprisingly, the best soccer teams in Europe are interested in acquiring one of the most promising players in football. Rumours have it that he wants to leave BVB at the end of the season, so it will be interesting to see where he'll go. Real Madrid, Manchester City, and Liverpool are just some clubs interested in getting his signature.
---
Phil Foden – €200.5M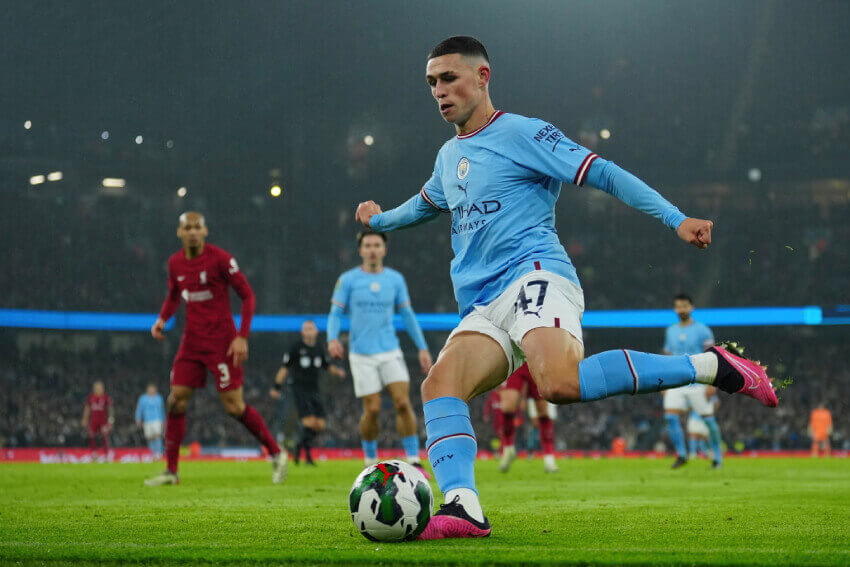 England has another golden generation ahead of it because the second-most expensive footballer right now is also from this country. Phil Foden, the 22-year-old star, is a part of Manchester City, and his current transfer value is around €200.05M. Consequently, he is the second-most expensive player in the world.
What's interesting about Phil Foden is that this is not one of City's stars that the team had to spend millions to get. Instead, he started his career for City in 2017, and since then, he has had more than 115 appearances for the club.
Before becoming one of the best young players in football, Phil Foden won the FIFA U-17 World Cup and got the Golden Ball. After that, BBC also named him the young sports personality of the year.
---
Kylian Mbappé – €190.7M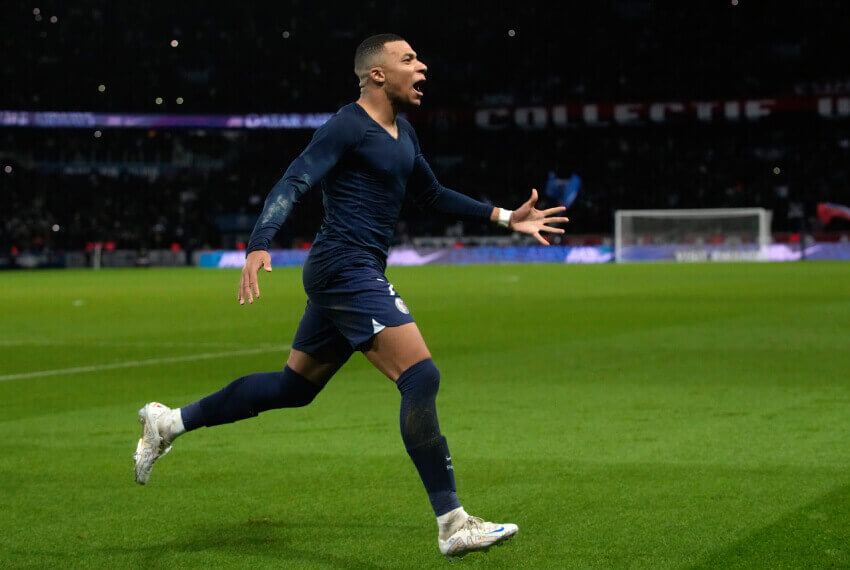 The third place on the list of the world's most expensive football players goes to the French superstar Kylian Mbappé. This may not come as a surprise, considering his jaw-dropping performance at the FIFA 2022 World Cup in Qatar. Even though France lost the final against Argentina, Mbappé scored 3 goals in the regular time and one penalty, which proved once again that he is the team's leader.
What's interesting about Kylian is that his current transfer value is around €190.7M, making him the most expensive forward. Before joining PSG, the 24-year-old star was a part of AS Bondy and Monaco. Since he became a part of the club, Mbappé scored 119 goals in 132 matches, which is impressive.
Unsurprisingly, there have been many rumours about his future. Mbappé was close to joining Real Madrid a couple of times, so we wouldn't be surprised if the transfer takes place soon. Until then, he will stay at PSG, where he can play with the likes of Neymar and Lionel Messi.
---
Vinícius Júnior – €190.5M
Interestingly, the fourth name on the list of soccer players with the highest market value is Vinícius Júnior. The Brazilian superstar has been one of Real Madrid's strongest players in the last couple of years and one of the big reasons for the club's success. The 22-year-old winger joined the club in 2018 after spending many years at Flamengo. Now, his market value is around €190.5M.
Even though Brazil did not impress with its performance during the World Cup in Qatar, Vinícius Júnior was one of the team's stars. His amazing dribbling skills, high pace, and playmaking ability make him a dangerous opponent.
Although he joined Real Madrid in 2018, it doesn't seem like he will move to another club anytime soon. He became Los Blancos's 2nd-best goalscorer during 2021-2022 and already won the UEFA Champions League.
---
Erling Haaland – €174.9M
So far, all the names on the list are impressive, but those who follow the English Premier League know Haaland stands out. The 22-year-old Norwegian striker is probably the best-attacking player in the world. Even though Norway did not qualify for the World Cup, Haaland's talent and goalscoring ability is the main reason for City's success in the current season.
Before joining the EPL, Haaland was a part of several teams, such as Red Bull Salzburg. He spent 2 years with Borussia Dortmund, during which he scored 62 goals in 67 matches. Unsurprisingly, Manchester City has noticed this and acquired his signature.
Since Haaland became a part of the club, he has had 25 goals in 19 games, which is mind-blowing. Although City paid around €60M in early 2022, Haaland's current value has almost tripled in just one year because it is around €174.9M. Needless to say, he is one of the most promising strikers in the world.
---
Pedri – €170.2M
The last player we want to include on the list regarding his current transfer market value is Pedri. The 20-year-old is a part of Barcelona, and many experts consider him the best Spanish midfielder in the world. Although he couldn't help the Spanish national team win the 2022 World Cup, Pedri's performance had a role in some of the team's impressive results. It is no surprise that his current market value reaches €170.2M.
Despite his severe injury in April 2022, Pedri is one of the players everyone wants to have on their team. He is undoubtedly one of Barcelona's biggest stars and will have a key role in the team in the future.