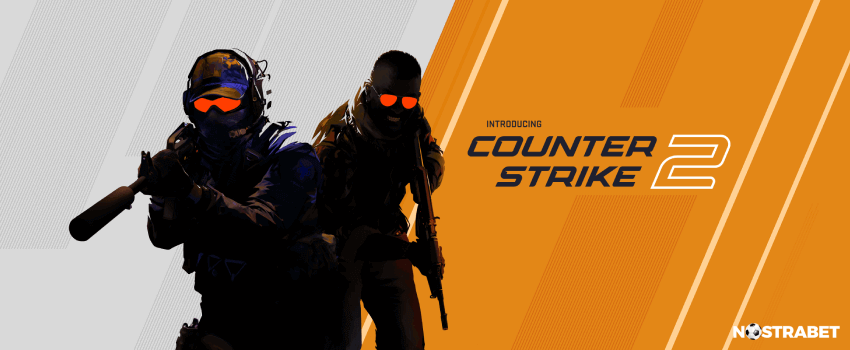 Gamers worldwide know that Steam is one of the leading platforms for video games. This place is home to tons of amazing titles that people can choose from, including two of the biggest eSports – CS:GO and Dota 2. That's why it's no surprise these two are some of the most played games on the platform.
Speaking of the devil, Nostrabet.com shows that CS:GO had almost 999K concurrent players as of September, making it the most-played game on Steam. Besides the huge fanbase behind this blockbuster title, it's worth knowing that Valve (the brand behind Steam) released Counter-Strike 2, CSGO's successor. "CS2 quickly became one of the most popular games in the world for a variety of reasons. It has everything that made CSGO a legendary title and made it better by improving graphics, adding new elements, and more", said Ivan from NB.
Considering Counter-Strike 2 is Valve's new game, it is also the most popular game in October, and it will probably hold this title in the upcoming months. The first big CS2 tournaments have already begun, so people who like the game can expect a lot of action.
Of course, CS2 is much more than a game you can have fun playing. It is also one of the largest eSports, and as such, it offers many betting opportunities. However, before sharing more details about the aspects of CS2 betting, we will take a look at some of the other popular games on Steam and the numbers they have, so let's dive in.
---
Dota 2 is second with ~443k concurrent players
Even though Dota 2 is usually the biggest eSport in the world, things have changed in 2023. Counter-Strike: GO got a popularity boost and surpassed the legendary MOBA. Now that CS2 is out, we expect the gap between them to increase even more unless Valve decides to release a major Dota 2 update.
Speaking of the game, Dota 2's concurrent players as of September 2023 are almost 443K, which is a lot more than the number 3 on the list. Even though this number is 2x lower than CS, Dota 2 remains one of Valve's most popular titles and among the biggest eSport in the world.
One of the reasons for the high number of players interested in the game is The International. Even though this tournament used to take place in the summer, things have changed, and it was moved to October. This year, The International 12 is in Seattle, USA, and it includes the top 20 professional teams in the world.
What's interesting about this year's The International is that the event's prize pool is not as high as before. If we compare TI12 to TI10, we can see almost a $37M difference because Valve decided to take a different approach to this tournament. Moreover, the company announced the removal of the DPC, so it will be interesting to see what the game is going to be like in the future.
---
Baldur's Gate 3 – 306K
Interestingly, the third game on the list for the most played Steam titles as of September goes to Baldur's Gate 3. The latter gained around 306k players, which is really impressive for a game that's not an eSport.
It probably does not surprise that Baldur's Gate 3 gained a lot of popularity because the game is new. In fact, it became available on August 3, 2023, and it's the newest version of the popular series based on the Dungeons & Dragon franchise. In other words, this is a role-playing game where you can play alone or with friends. The idea is to create a character and try to complete different tasks so you can learn more about the game's story.
One of the reasons why Baldur's Gate 3 was so popular on Steam is that it became available on Windows in August. The game is also accessible on PlayStation 5, but this happened in early September. Baldur's Gate 3 also arrived for MAC in late September, and it will arrive for Xbox Series S/X in late 2023. Keep in mind the game received some of the highest scores possible from all reviewing companies, so we expect it to continue to have loads of fans.
---
Starfield – around 224K
The next spot on the list of games on Steam that got a lot of fans in September 2023 goes to Startfied. The latter was among the most anticipated games in years because it was first unveiled in 2018 at E3. However, the devs wanted to ensure they provided the best possible product, so it took them more than 5 years to release the game to the public.
Starfield became available on Steam in early September, so most people expected it to become one of the most popular titles on the platform. The game is unique because it is a role-playing action game that allows you to choose between third-person and first-person. Interestingly, there is an open world that you can explore, and there are different planets that you can visit and do things on.
The game from Bethesda Game Studios is available for PD and Xbox Series X/S, and it uses the Creation Engine 2. The latter has become a popular option among game developers because it allows them to create impressive products.
---
PUBG: BATTLEGROUNDS has around 178K
Despite the fact that it is more than 6 years old at this point, PUBG: BATTLEGROUNDS continues to be one of Steam's leading games. With around 178K average players, the game continues to attract gamers worldwide because it is incredibly fun to play.
The most interesting thing about PUBG is that the game is a battle royale, a genre of titles that was incredibly big several years ago. Although many people keep playing them today, the situation is a bit different because users prefer other types of titles.
PUBG is a game you can access on almost any platform, including mobile. However, when the game was released in 2017, it was only available on Windows via Steam's beta program.
Today, the game continues to have loyal players, as well as streamers who popularize it. Fans can participate in all kinds of events, so we expect the game to remain one of Steam's best titles for at least a few more years.
---
Apex Legends – 177k
Speaking of Battle Royal games, we need to address Apex Legends, one of the latest and most successful titles in this genre. Even though it was a bit late to the party because it arrived on Steam in 2019, the game continues to be one of the best titles you can play.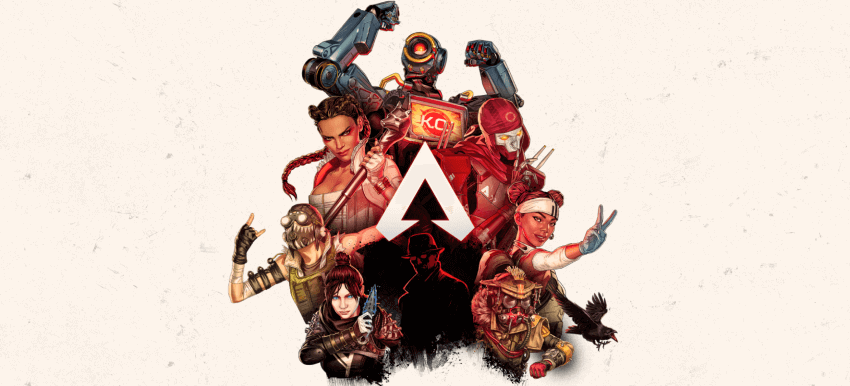 Respawn Entertainment wanted to ensure the free-to-play title offers the best possible experience, which is why Apex Legends has many unique features that no other battle royale game has. Even though a lot of players are using the mobile version of the game that became available last year, Apex Legend accumulated around 177K concurrent players on Steam in September.
---
Grand Theft Auto V – 94K
Despite the fact that this game is more than 10 years old and GTA VI is around the corner, Grand Theft Auto V continues to be one of Steam's leading titles. Everyone knows what GTA is, and the fifth version of this incredible game made everything even better. Besides using the story mode to explore each character, people have been playing the online version of the game. There are tons of mods and other interesting things to choose from, so GTA 5 will continue to be one of the best options on Steam until the new version arrives.
---
Betting on the most popular games on Steam
Even though it will be difficult to find betting options for games like Starfield, Baldur's Gate 3, and GTA 5, this is not the case for the rest. Counter-Strike 2 and Dota 2 are the two leading options for eSports gamblers, which is the reason why all iGaming websites have options for them.
CS2 is the more attractive alternative because it is a newer game and there are various tournaments that players can choose from. Nevertheless, Dota 2 enthusiasts can also find multiple variations for the International and other competitions.
Although clients often struggle to find the optimal betting platforms for these games, we have the leading CS2 and Dota 2 betting websites. Each is known for providing enough options, so learn more about each and choose what works best for you.