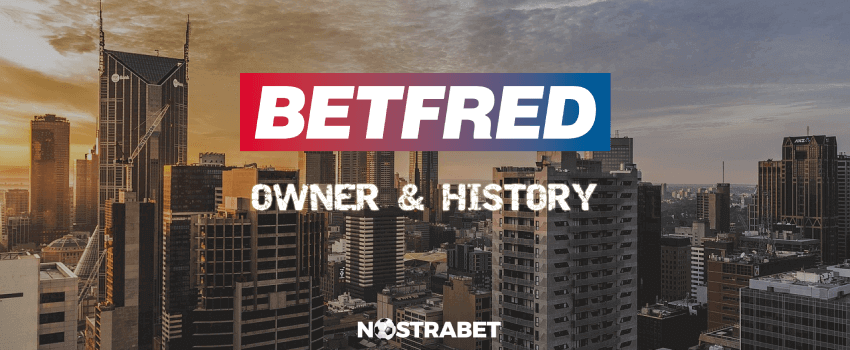 Ad disclosure
Commitment, professionalism and trustworthiness are the core values of NostraBet (NB). We manage to deliver cutting-edge betting products to our readers thanks to our affiliate business model. It is true that NB uses affiliate links to drive traffic to bookmakers. What you must know is that these are free for you to use. Their main purpose is to earn us commissions that will ultimately be invested in the betterment of our product. Visit our
Ad Disclosure
page to learn all the details.
Betfred is a leading online bookmaker in the United Kingdom. The bookie is famous for various betting verticals, including a sportsbook, casino, and lotto. Besides, it hosts a wealthy section of Vegas gaming, virtual games, poker, and live casino.
To appreciate the bookmaker, this article focuses on the Betfred owner, founder, CEO, and other key features.
---
The History of Betfred
Betfred has a vibrant history dating back to 1967, when the bookmaker was first started. The bookie is the brainchild of two brothers, Fred and Peter Done, who opened it as a betting shop in Salford, Manchester.

After two years, they opened a second betting shop, and by 1997, they had 100 shops after acquiring Robert Walker's chain of bookies.

By the year 2000, Betfred had 200 shops, and around this time, Done Bookmakers opened its first shop in the Great London vicinity.

Two years later, in 2002, after Done Bookmakers rebranded to Betfred, they launched their digital platform.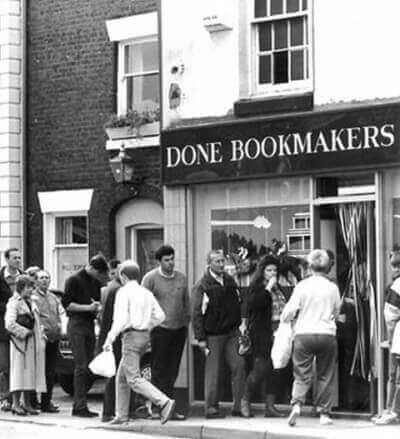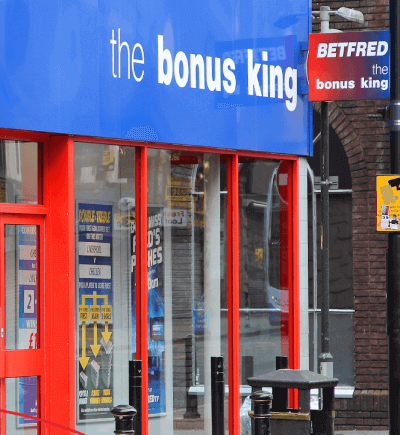 By 2005, Betfred had 500 betting shops. To give its punters a better chance to enjoy its services, it started Betfred Tv in 2013, a unique one in the UK.

Currently, Betfred operates more than 1600 betting shops in and out of the United Kingdom.

This number increased over time after the bookmaker acquired Coral and Ladbrokes with their 322 betting shops.

In addition to the regular shops on the streets of the UK, it also has horseracing betting shops in more than 50 racecourses in the country.
---
Who Owns Betfred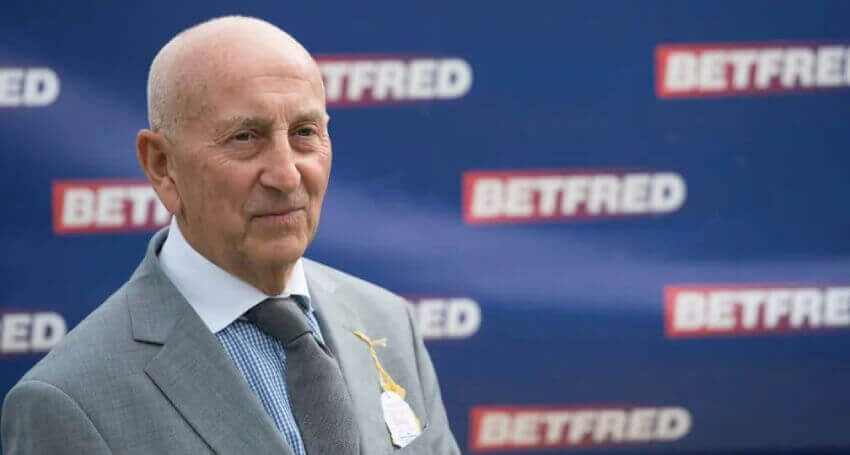 The people behind the rapid growth include Fred and Peter Done. The two are siblings. Betfred is a leading bookmaker whose industry presence can only be attributable to great founders with a vision.
Fred Done is a British billionaire and businessman. He owns Betfred, which enjoys a significant presence in and out of the UK. Fred started Betfred at 24, through a win in the 1966 FIFA World Cup.
Since its establishment, Fred has been the CEO of Betfred. However, he stepped down in 2021 and took up a new role as chairman of the bookmaker. Currently, his net worth is estimated to be £1.87 billion.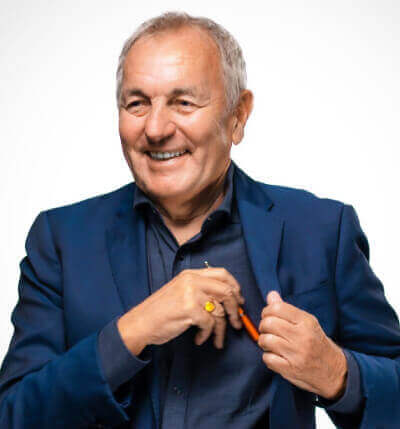 Peter Done, on the other hand, is a co-founder of Betfred. He is also a British billionaire and famous businessman. In addition to being at the roots of Betfred, he is a founder and Managing Director of Peninsula Business Services.

Peter started managing a bookmaker business at 17, equipping him with the experience he would later use to run Done Bookmakers.

He has also worked as a sales and marketing manager at Betfred. Peter is available on both LinkedIn and Twitter.
---
Betfred CEO
The current CEO of Betfred is Joanne Whittaker. Joanne took over from the founder, Fred Done, who has been the CEO since 2016 after John Huddock left the company.
Before her appointment, Joanne worked as the head of the IT division. She has excellent experience managing a bookmaker as she has worked for Warrington Bookmaker, a company she left in 2005.
Joanne Whittaker and Fred Done met during the establishment of Fidelity, an online childcare voucher provider Fred invested in. Through this project, Joanne demonstrated her management skills by making it a leading maternity retail portal in the UK.
You can reach Joanne on LinkedIn.
---
Other Key Figures at Betfred
In addition to Peter Done, Fred Done, and Joanne Whittaker, there are other key figures behind the success of Betfred. These people hold different roles within the company. A few of them include the following:
Barr Nicola Joan
Barr Nicola Joan is the current Betfred Group Finance Director. She joined Betfred on 6th October 2016, and she has actively held the position up to date. Joan was born in 1977, and she hails from England.
Here is Joan's LinkedIn account.
Mr Steven Longden
Steven Longden is the current secretary of Betfred. He was appointed on 2nd December 2020. He replaced Michael Rodney Hamilton. His LinkedIn link is here.
Caroline Alexander
Currently, Caroline Alexander is Betred's Marketing Director. Here is her LinkedIn account link.
The above is just the tip of the iceberg of the officers who have contributed to making Betfred a great company. There is more than meets the eye.
---
Betfred Net Worth & Sponsorships

Betfred is a rapidly growing company. It started from a small beginning with capital from gambling.
However, it has grown to a multi-billion business worth £10+ billion by 2019. This shows that it has expanded further, and the current total worth is more.
Due to its exponential growth, the bookmaker has been able to offer sponsorships to different sports, teams, and leagues. The list below shows some of these sponsorships:
Football
2006 – 2013: Official betting partner of Manchester United
2016 – 2019: Sponsoring Scottish League Cup and later renamed it to Betfred Cup
2017: Official sponsor of the Bolton Wanderers
2019 – 2021: sponsorship deal with RCD Mallorca
Horse Racing
Currently, Betfred is sponsoring several races in the UK. This is happening at the Uttoxeter, Newmarket and York Racecourses. Besides, it is the official bookmaker for all Royal Ascot meetings.
2023: Official sponsor of the Oaks and New Derby
2012 – 2015: Sponsored races at the Cheltenham Gold Cup
2005: One of the sponsors of the Group One Sprint at Haydock Park. The sponsorship ended in 2016
Snooker
2009 – 2012: Sponsored World Snooker Championship. The deal was renewed and went up to 2022
Rugby Leagues
2022: Sponsorship deal with England Rugby League teams
2016: Sponsoring Rugby Super League with ten teams in England. The sponsorship ended in 2021
---
Conclusion
When betting on any bookmaker, it is a great idea to know the ownership of the bookmaker. This gives you the confidence to stake and helps you understand the origin of the bookmaker.
As seen above, Betfred has a rich history. Its lifespan has been graced by great personalities ready to take it to newer and better heights. It will be interesting to see how the bookmaker explores the current and future betting landscape.
---
FAQ
What is the owner's salary?
As per our rigorous review, the exact salary of Betfred's owner is not available to the public.
Is Betfred charitable?
Yes, Betfred is charitable. It recently donated £84k towards prostate cancer research in the UK. Moreover, it has contributed to children's orphanages and hospitals.
What does Betfred have to do with The Tote?
The Tote was a UK government bookmaker bought by Betfred in 2011 at £265m. Afterwards, all its 514 betting shops became Betfred's.
Does Betfred have shares in other brands?
Yes, Betfred Group Holdings has shares in several other companies.