Ad disclosure
Commitment, professionalism and trustworthiness are the core values of NostraBet (NB). We manage to deliver cutting-edge betting products to our readers thanks to our affiliate business model. It is true that NB uses affiliate links to drive traffic to bookmakers. What you must know is that these are free for you to use. Their main purpose is to earn us commissions that will ultimately be invested in the betterment of our product. Visit our
Ad Disclosure
page to learn all the details.
Introduction
Finding my way to Bet365's virtual sports section proved straightforward and easy, I simply navigated my usual way to the website's main sportsbook page. Then using the sports category menu, occupying the complete left side of the page, I scrolled down to the "Virtual Sports" tab which delivered me right to the heart of the virtual sports section.
Under the virtual sports tab, I was able to select and experience each of the featured virtual sports, which at Bet 365 includes Horse Racing, Greyhounds, Soccer, Motor Racing, Speedway, Cycling, Tennis and Trotting. To gain an accurate and honest understanding of its value and whether it was one I wished to pursue, I tried each, and as you read through my virtual betting experience at Bet365, you will be able to gain a better understanding if this is the right avenue for you.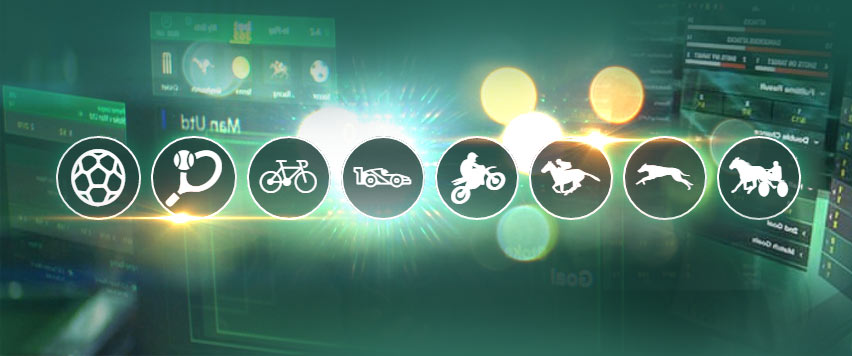 ---
Virtual Soccer
Virtual football, or soccer as America calls it, has over the past two decades seen a steady and dramatic rise in spectator numbers. This promoted football from a highly popular pastime sport for many to its current status as a globally observed phenomenon. As my first point of contact Bet365's Virtual Soccer expanded my range of always available betting options by making betting on virtual football easy.
While no one would call the graphics quality of the streamed video high definition what caught my eye first and intrigued me most was the simple unmistakable manner in which they presented the three available formats. Located in a very noticeable position right at the very top of the embedded media player, Bet365 revealed all three of its available football formats, Premiership, Superleague, and World Cup. Select one of the three and the betting markets, stats, and betting options on the screen below caused it to instantly refresh all data as it switched to my preferred format.
On closer inspection, surprisingly none of the matches throughout the three betting markets worked on or observed the rules of any league-like structure, where teams played out through the group stages until an overall victor emerged. Instead, matches play out much like friendlies in a tournament-style with no eventual group winners or champions, however, simplifying matters for the sake of recognisable familiarity at least the virtual simulated teams remained in the same leagues, championships, and tournaments as their real-life counterparts.
I found one of the key distinguishing features of Bet365's virtual soccer is the high levels of similarity by which virtual teams mimic their real-life counterparts. For instance, aside from some minor alterations, virtual Premiership team names bear a remarkable resemblance to the names of the teams in the EPL, such as the Mersey Blues and Liverpool Stars.
While the Superleague sees all the top football clubs from around the globe matched up, including reigning stars from the South Americas and Europe, bearing similarly familiar assumed names as found in the Premiership league.
As the name would suggest, the teams populating the virtual World Cup league speaks for themselves, simulating all the top national teams seen in the actual World Cup championship. A further point that impressed me notably was the significant number of potential betting opportunities available to me at any given moment. See, despite all abbreviated nature of virtual football matches that sees a new kick-off occurring every 3 minutes, Bet365 thoughtfully staggered the events in each league is such a manner that a new game kicks-off nearly every minute if you switch between leagues.
My Opinion
I found football matches generally last about 1 minute 45 second each with a half-time break of 5 seconds where after the second half resumes automatically. At the end of each game, the screens refresh to showcase details of the upcoming game for exactly 1 minute. Just before the start of a new game, it takes about 15 seconds for the new teams the walk onto the pitch, leaving me with enough time to make selections and place my bets.
In contrast to some of the constrictive betting options provided by the virtual sports betting products of some online bookmakers, one of the most liberating experiences delivered by the brand's virtual soccer was its full complement of betting markets covering the action across all games in all three leagues. All in, Bet365 offers 22 betting markets, including my most commonly preferred ones which comprise of Correct Score, Total Goals, 1X2, HT/FT, and Double Chance.
---
Virtual Horse Racing
Despite the level of popularity that football currently enjoys, Horse Racing has since time immemorial been the main betting event for both novice and hard-edged punters in betting halls across the world. Traditionally it generated and enjoyed extremely high levels of punter loyalty, which ensured developers created and included horse racing as one of the first sports types in the virtual world.
Graphically very similar in appearance and layout as well as the quality of the video streaming service, the bookmaker's Virtual Horse Racing which features a new race starting scheduled every 3 minutes, with individual events featuring 8 – 14 runners in races lasting 30 – 40 seconds with a 15 second recap of race results at the end of each race. After that, the screens refresh automatically to provide an overview of each runner in the upcoming competition as well as their history statistics.
Considering the RNG nature of event results, it came as a welcome surprise when I managed to scoop 5 winning bets out of 7 placed wagers. Once again, the bookmaker's virtual horse racing features a range of betting markets similar to those offered in real-life, which features Tricast, Forecast, and Win Each way. I found the method used to select and add my preferred nags to the betslip without a problem, more comfortable, and more intuitive than the overly zealous methods employed by many of its peers that at times simply added everything you clicked on.
My Opinion
At first glance it appears Bet365's virtual horse racing shares a few of the conveniences incorporated into its virtual football product, sporting a very similar layout and appearance it too features a schedule of concurrent events occurring 3 minutes apart that are located at three different race tracks, namely Britannia Way, Festival Downs, and Victoria Park. The remaining 1-minute break between races gave me enough time to make new selections place and my bets accordingly.
In another well-planned happy coincidence, I discovered the bookmaker saw fit to impose again a 1-minute stagger between the concurrently run horse racing events in this discipline which left me quite impressed at the level of consideration and attention to detail invested into its virtual products.
---
Virtual Greyhounds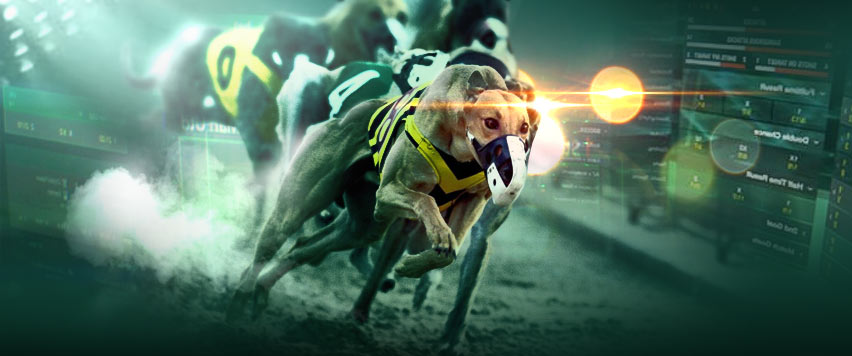 If horse racing is considered the sports of kings, then Greyhounds could be considered its closest cousin outside of equestrian competition. A breed thought to be of Celtic origin with a recorded history traceable back to 8 AD which would make them the world's oldest purebred canine. Initially bred for their incredible speed as a hunter before the breed became hijacked to the racetrack, many also considered them excellent companions and friends. Gifted with the capacity to see for distances of up to 1000 metres and renowned for their gentle yet energetic nature, they simultaneously commanded high levels of admiration for their aesthetic beauty and incredible sight.
Greyhounds have its tab located on the main menu for virtuals directly next to virtual horse racing tab. As per my expectation, the racing is fast, dynamic, and quite exciting when watching the six dogs streaking around a lap of either Goldenhill or Hillside Park's virtual dirt tracks.
My Opinion
I found Bet365's Virtual Greyhound racing offers a better than average chance of backing a winner, partly due to the relatively small number of dogs competing in each race and partially due to the favourable odds on offer here. My skill at making the correct predictions held out again, betting small it netted me a neat profit, overall landing me nearly as much as I made wagering on virtual horse racing. On Greyhound racing Bet365 offers its standard complement of betting markets featured in all of its racing sports, Tricast, Forecast, and Win Each way.
As with the bookmaker's other virtual products, Greyhounds never left me hanging for long before a new betting opportunity arose, due to a new race scheduled to start every three minutes. Moreover, a synchronised race schedule staggers starting times between the two tracks, shortening the waiting period between races even further. The average dog race lasts 30 – 40 seconds from start to finish line with a brief overview of race results appearing on screen for 15 seconds in the wake of each race. The display then refreshes to detail all runner data for the next race during the between race break-period lasting 2 minutes.
---
Virtual Tennis
As an avid fan of the mix of skill, power, and grace seen practised by grass courts specialists in tennis tournaments around the world, I have always loved living on a steady diet of tennis wagering. To me, the most exciting feature of virtual tennis is the near countless number of additional betting opportunities it offers, as well as the compact, high-density action available during matches lasting a mere 90 seconds.
The action-packed into matches continues unabated for the full 90 seconds with no break period between sets, which for me further adds to the excitement. Virtual tennis stars bearing a fair resemblance to ex-real-life champions play their Virtual Tennis matches on the single grass centre court of the Matthews Open. At the Matthews, a new game serves off every 3 minutes, with individual events separated by a break of 90 seconds. This afforded me the necessary time required to consider my betting options, make new selections, and place bets with loads of time to spare.
My Opinion
Despite employing my best strategy, I never quite got into the zone and as a result, had less luck at virtual tennis, but the intensity of the action made me want to return for more. Available betting markets comprised of Total Points, Correct Score, and Match Winner.
At the end of each match, the media player provided me with a brief recap of the best match highlights before switching to results with all achieved inside 15 seconds. The audio track also added an exciting backdrop to the action with the umpire calling the game in his usual play-by-play account of the action over the PA and competitors contributing audible grunts of exertion when striking the ball as well as one of the assistant referees making an odd appearance to assist with resolving potentially dubious decisions.
---
Virtual Cycling
The average race lasts approximately 45 – 50 seconds while the full race proceedings conclude in 1 minute, at the end of which the integral media player relays an abbreviation of race highlight and results for 15 seconds before automatically refreshing the screen to display details about the athletes featured in the upcoming race.
I employed my usual strategies when making my selections and placing bets and came up about slightly ahead on profits for my overall gaming session so far. Betting markets available to me include Race Winner, Forecast, as well as Tricast bets, and with a break of 105 seconds separating races I had more than sufficient time to reflect on the wisdom of my choices.
My Opinion
In my experience I must respect this bookmaker for the concerted attempt they made when catering to meet the tastes of all their members, especially having included one of the more niche sports such as velodrome or track-type Virtual Cycling in their virtual sports betting range. Bet365's Franklin Velodrome plays host to all virtual cycle races where from 6 to 10 cyclists athletes compete for top honours on the rostrum. As in actual events the virtual cycling available here could turn from mild to wild in the blink of an eye.
Again, in keeping with its desire to keep punters, happy Bet365 adheres its standard range of race betting options which includes Race Winner, Forecast, and Tricast bets.
---
Virtual Motor Racing
As a sport motor racing in all its formats amassed a huge very loyal following around the world, with F1 assuming an unchallenged position at the pinnacle of its most advanced technological prowess it also enjoys the largest slice of both the media and public attention. While Bet365 instead modelled its product after the US the IndyCar race series which locals also sees as representative of the top echelon in international motorsports. Me being an avid follower of all things motorsports related had high expectations of things to come at Bet365's Virtual Motor Sports section and I must admit after spending some time exploring my options and extensively betting on the races I came up puzzled at the level entertainment served up by their product.
Bet365's proprietary Mitchell track is the singular circuit playing host to all local virtual motor racing, and it remains quite a busy place that sees the starters' flag dropping to set off a new race every 3 minutes, with new starts occurring every 3 minutes around the clock each day. Each compressed race sees 12 drivers competing over just one 40-second lap of the track. Betting markets comprise of the standard Bet365 racing fare, Tricast/Forecast and Race Winner.
My Opinion
I found the quality of the streamed video a bit disappointing since it not only features very basic video quality, the start of each race completely lacks all the adrenaline-fuelled commentary of an experienced, enthusiastic announcer. Further adding to the performance of the lacklustre visuals is a near-complete lack of an introductory period for the drivers and their race cars while standing on the grid before the start of a race.
---
Virtual Speedway
While there is a genuine interest in speedway racing, it is not one of the most popular, but for motorcycle enthusiasts, it affords heart-pounding racing action. Bet365's Sterling Stadium is a basic overall dirt track whereby competing racers whip around the road for two laps, so if you are one that prefers longer races, this may not be ideal for you as it is concluded in under 30 seconds with races starting every 90 seconds.
My Opinion
That said, my experience was positive, and the graphical qualities were more than acceptable, as were the sounds as the racer barrelled around the track. Complementing this was life-like commentary that gave the race credibility and added to the overall excitement I felt while cheering on my chosen rider. I wasn't surprised by choice in betting markets, which in this case was forecasting the race winner. One aspect I did like is the race review that highlighted each racer crossing the finish line followed by the commentator announcing each by their respective number. That too added to the overall experience I felt while watching and actually led me to anticipate the next race.
---
Virtual Trotting
Despite the global popularity enjoyed by horse racing as a sport, one cannot commonly count Trotting as one of the world's most well-known equestrian sports. Not all that many people aside from punters, farmers, horse breeders, and the like even knows of its existence. This, however, is simply due to a lack of global media exposure since the sport possesses a rich and very long history. It features animals of superior composure and breeding that shows and shares similar character traits and qualities attributed to legendary racehorses as well as having similarly rich, lengthy heritages comparable to any of our fast equestrian friends seen and admired while prancing or bulleting their way around the horse race tracks of the world.
In Trotting, the horse pulls an extremely light cart called a sulky with a driver seated in it, controlling the pace via the reins. To race, the horse must rigidly maintain a gait called trotting and should he break his gait by speeding up to a gallop or slowing down to a canter will see him disqualified from the race results. The speeds at which they cover the ground while unerringly adhering to this gait is simply astounding, most people once having seen these extreme equestrian athletes in action simply cannot help but become instant admirers of these extraordinary horses.
Virtual Trotting offers admirers of the sport and experienced punters the opportunity to wager on a limitless number of performances delivered by these excellent virtual equestrian athletes. With me being a huge fan and quite familiar with the history, theory, and rules behind the sport, but never having attended a real-life event before would never let an opportunity slip to bet on Trotting Horses, especially if it's the virtual kind. At Bet365 Virtual Trotting races sees eight horses competing over one lap of the virtual Etruria Gardens racetrack with each race lasting near 1-minute depending on competitor performance. The integrated site media player provides an abbreviated 15-second recap of each race and its results after the event has run its natural course, while a break of 1-minute 30 seconds separate individual race starts.
My Opinion
Bet365 naturally included all the most popular betting markets seen it most of its extensive range of race products. This includes Outright Winner, Forecast, and Tricast, I found it an easy task to place new or additional bets and considering the return of my winning ways while betting on Trotting Virtuals, the reduced number of competitors seems to have a positive effect on my betting luck and skill.
---
Live betting on Virtuals
By their very nature (meaning the severely reduced timeline) the types of Virtual Sports incorporated in the Bet365 entertainment library generally does not lend itself well to Live-In-Play betting. While rarely seen, the industry does offer several virtual sports types that mates well to in-play betting markets.
---
Virtual Sports Mobile betting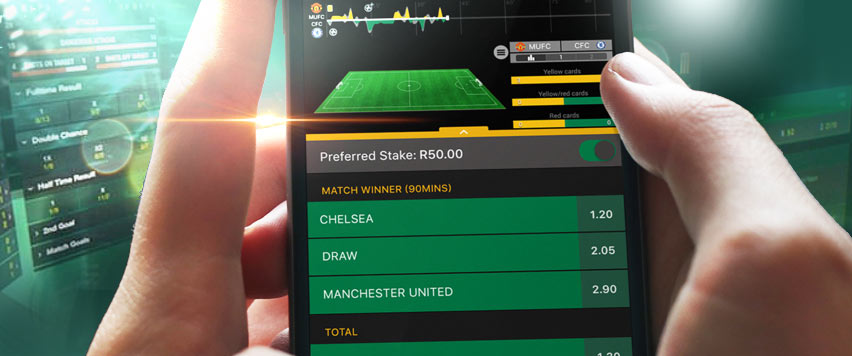 Bet365 offers one of the best and most versatile mobile products in the marketplace. The bookmaker features a dedicated app for both Android and iOS devices as well as a dedicated mobile portal aimed at maximising the Bet365 user experience across all latter day mobile smart devices. These mobile-specific options all provide full access to the bookmaker's complete range of virtual sports and all betting markets offered across the board.
The dedicated Android app available for download from trusted affiliates, installed on my Samsung S10 without any problems and delivered smooth performance once I logged in using my existing username and password. The dedicated iOS app available from the Apple store gave me similar performances while performing the exact same test sequences as used to test on my S10.
Using the same S10 to access the Bet365 mobile portal I had a similarly seamless experience that allowed me speedy access to all my chosen Bet365 destinations including the virtual sports section, allowing me to place bets, request withdrawals, and make deposits.
---
Payment methods
In my experience, as in the opinions of many experienced punters, much of the success or failure of some online entertainment venues depend on factors other than their massive array of entertainment options. One of the most influential factors on my choice of online entertainment partners is the availability of suitably convenient finance methods. Essentially it boils down to, if I cannot make a deposit via one of my trusted preferred banking brands and my existing banking methods at the bank, I simply have no option but to look elsewhere for my entertainment no matter how great the sportsbook might seem. I addition I need to reassure myself the site is under the management of an inherently trustworthy operator and the security they employ would protect me and my interests from unauthorised access by third parties.
In both these and several other aspects Bet365 delivered the goods in spades, I checked, and they employ SSL pipelined end to end security encryption protocols to protect all line communications between the bookmaker and its clients. Similarly, the company offers a host of internationally trusted banking options with several meeting all my requirements. The featured range of popular banking options includes a range of popular finance brands which offers several convenient banking solutions with most capable of transacting both deposits and withdrawals these include Visa, Mastercard, Maestro, Visa Electron, Trustly, Paysafecard, Skrill, Neteller, Bank Wire, and cheque.
---
FAQ
How soon can I withdraw my winnings derived from virtual sports?
Immediately, there are no time restrictions on withdrawals once funded to your sportsbook player account. However, there are restrictions on the amount you may withdraw at any one time.
If I inadvertently exit the video stream of an event I bet on, can I lose the game?
No, once your bet is placed, your actions have no bearing on the results of virtual sports matches. To maintain complete fairness in all virtual sports events, a random number generator determines the results of all virtual sports events.
What additional software must I install on my desktop to bet on virtual sports?
None, on both Windows PCs and Macs you simply need to ensure all your updates are done before launching your integrated browsers such as Safari and Edge, or one of the popular compatible third-party browsers such as Chrome, Firefox, or Opera. Once launched type in www.bet365.com and your browser will deliver you straight to Bet365.
Do the performances of the virtual football teams match those of their real-life counterparts?
No, they have nothing in common since a random number generator similar to those found in slot machines determine the results of all virtual sports events to maintain fairness in all game outcomes.
How do I start a virtual football match?
You cannot start a virtual football match at Bet365 since all types of football events start and finish according to a strict pre-determined time schedule.
Does Bet365 offer me the option of trying out a virtual motor race before I have to commit my time?
Yes, you have the option of entering any event and watch a video stream covering the action of the entire match without first having to make a deposit. In addition, you can even select an event to add to your betslip to familiarise yourself with its workings.
Can I use funds I deposited into my Bet365 casino account to instead use it to place wagers on virtual sports events?
Yes, you can utilise your account in any manner you see fit once you've met all the Ts&Cs of your welcome bonus. If you do so and breach the rules governing your bonus, you may forfeit your bonus and all winnings derived from it.
---
About Bet365's Virtual Section
One of the features I always liked best about online virtual sports is that the athletes never needs a break to rest or sleep, meaning there's always a race or match for me to place a bet on no matter the time of day or night, or even which day of the year. Public and other holidays have become immaterial, plus since discovering the convenience offered by online sportsbooks such as Bet365, who happens to be one of the largest, leading players in the industry, I never have to queue at the main street bookies anymore.
Like many people who enjoy betting on sports, I have extensively used the services, perused the offerings, played, and assessed the products of numerous online sportsbooks, and over the years I had the pleasure of dealing with Bet365 on quite many occasions. In my various dealings with this particular bookmaker, I had not seriously given Bet365's virtual sports an intensive workout.
---
Final verdict and Rating
I approached my assessment of Bet365's virtual sports section in two minds, firstly having a sense of trepidation about being disappointed by a leading online sportsbook which I've had a good long-standing relationship with. On the other hand, I could not wait to finally spend time in a section of Bet365 that I continually seemed to manage giving a miss except for a few quick glances.
Now after having spent a fair amount of time playing and using their virtual product, I have to admit I'm pleasantly impressed with its overall ease of use, an extensive array of virtual sports, and its accompanying variety of betting markets. If not for the substandard quality of the resolution of its streamed video I would have given Bet365 the excellent marks its deserved if not completely spoilt by the said video quality, as such I award Bet365 a still solid 5/5.
Last updated: 25 Sep, 2023 at 02:02