There have been a couple of big tech innovations in the last couple of years, and by the looks of it, ChatGPT is one of them. The most recent AI tool on the market exploded in popularity in the last month. Consequently, people have been using it for all kinds of things, including online gambling.
Speaking of usage, according to Nostrabet.com, ChatGPT reached 1M users in just 5 days, which is impressive. "1M users for 5 days may not sound that special, but if you compare it to other big companies, you will be blown away. For example, I've noticed that Facebook needed 10 months for it, whereas Netflix had to wait 3.5 years", said Kristiyan, an iGaming expert from Nostrabet.
The fact that ChatGPT gained many new users in such a short period had a massive impact on many industries. Unsurprisingly, iGaming was one of them because people used the tool for all kinds of things. We expect the Chat GPT alternative or the tool itself to have a crucial role in the industry, so let's go through some reasons why this will be the case.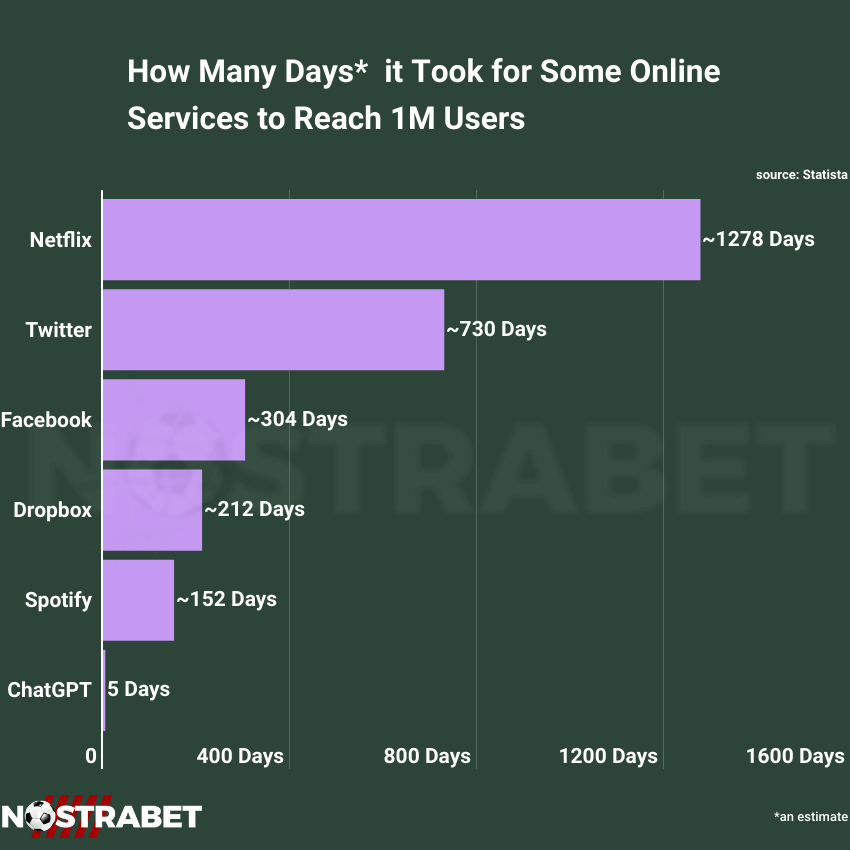 ---
1. ChatGPT will remove the need for a customer support representative
One of the few things people check when deciding which online bookmaker/casino to use is the customer support service. Nowadays, the leading names in the betting industry provide clients with at least a couple of contact options. This includes live chat, email, phone numbers, and more.
Nowadays, the best betting operators provide those things to their users. However, those who've used ChatGPT know this won't be the case because AI will take over the customer support industry.
Google has already released a random conversation between their AI and a hair salon in 2018. We can only imagine what the future holds for us.
AI tools like ChatGPT know more than every customer support representative because they have access to all recorded data. Consequently, AI can always provide the customer with a suitable answer.
---
2. Better online security
Let's face it, one of the big problems of using an online casino or a sports betting operator is online security. Whether we admit it or not, most of us are afraid of gambling online because we've heard horror stories of hackers who've stolen people's information.
Although this will always be a threat, tools like ChatGPT can increase our online protection. The AI can use its access to infinite data to come up with new security measures that will be hard to bypass. Sure, there will probably be hackers who will be able to do that, but it won't be as easy as now.
Speaking of today, none of the leading gambling operators uses AI for its security systems yet. That said, many companies have options like SSL certificates and other similar tools.
---
3. ChatGPT will come up with new betting markets
People looking for a ChatGPT betting website will find out that none of the big operators uses this AI tool yet. However, this is prone to change because ChatGPT can be used to help bookies come up with new betting markets. Some brands offer thousands of options even today, but users always want more, which is where AI comes to play.
Thanks to ChatGPT's knowledge, bookmakers can develop many new markets for all sports. Options like football may not need that many new things, but some of the other sports only have a handful of alternatives. Fortunately, this can change because AI will become even more popular.
---
4. Interestingly, ChatGPT can help with problem gambling
Whether you're interested in Chat GPT gambling or want to know more about this AI, you probably don't think it can help gambling users. On the contrary, this tool is more powerful against them because bookies and casinos can use it to their advantage.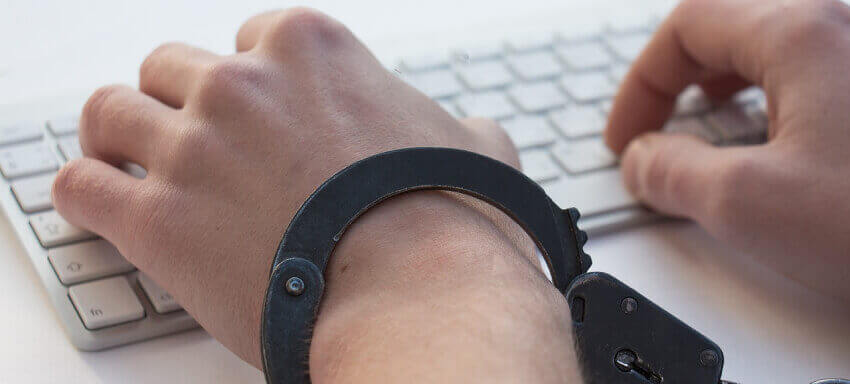 This is true up to a point, but we believe that gambling commissions will also use ChatGPT in the future. As you know, they regulate the different iGaming sites and impose a wide range of restrictions. For example, betting operators need to advertise responsible gambling and include at least one link to an entity that deals with it.
Even though many casinos/bookmakers adhere to the rules, others don't and do not stimulate responsible betting in any way. Luckily, this could be a thing of the past because the leading gambling regulators will implement AI tech. The latter will help them monitor those who don't follow the rules and "punish" them.
Of course, some gambling websites can also integrate ChatGPT into their sites and use the tool to help people. It can automatically disable some features or even start a call and explain that gambling can be problematic. It will be really interesting to see what will happen.
---
5. There will be new kinds of casino games
In addition to everything else mentioned about gambling with ChatGPT, we have to share a few words about online casinos. Similar to the platforms that focus on sports betting, casinos will try to make the most out of the new tech. Aside from using ChatGPT for responsible gambling, it can help casinos develop new games.
If you look at the leading online casinos today, you will see that some have more than 5000 games. Most of them are slots, but there are other options, depending on the operator. Although people can come up with new ideas, ChatGPT can definitely speed up the process.
Once AI becomes more popular, we wouldn't be surprised if the leading casinos in the business want to double the number of games they offer. ChatGPT can come up with new ideas about slots and entirely new table games that didn't exist before.
---
Conclusion
Since ChatGPT exploded in popularity in the last couple of weeks, its developers decided to create a paid version. What's even more interesting is that Microsoft, one of the world's biggest companies, decided to invest billions into the new tech. It will be intriguing to see what will happen and how big corporations will use AI in the future.