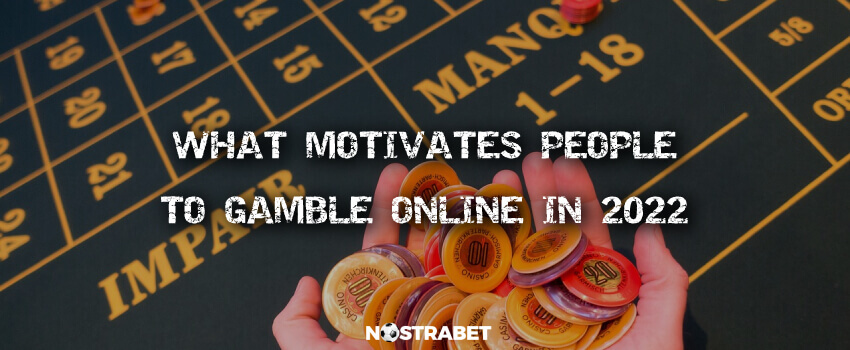 Online gambling is more popular than ever because there are all kinds of iGaming operators to choose from. Some sites hire the best software developers worldwide, which is why they offer people unforgettable experiences. Gamblers no longer need to visit a brick-and-mortar casino or a betting shop to place bets.
Speaking of online gambling, the data provided by Nostrabet.com reveals that 41% of people are motivated to gamble because they consider it to be fun. "I am not surprised that so many people consider online gambling fun. Most leading casinos and sports betting platforms provide jaw-dropping games and features. Unsurprisingly, people can't find those things elsewhere", said Veselin, the casino expert at Nostrabet.
Besides the fact that online betting is fun, there are many other reasons people are interested in it. Most gamblers want to learn more about it, so let's skim why people are motivated to gamble.
---
It is Fun
As mentioned, 41% of iGaming fans consider online betting fun. Some users might be surprised by this fact, but we have to remember that many leading gambling sites have a lot of things to offer. Needless to say, people are impressed by the available options because they can choose from all sorts of things.
Everyone has a different definition of fun because some people are more impressed by the betting features, whereas others like bonuses. The good news is that the leading online betting platforms have both. Moreover, they also offer a wide range of betting features which are not available to those who use a regular betting platform.
---
People want to Fantasize about Winning
When talking about motivation and online gambling, we have to point out the fact that people want to win as much money as possible. Even though this is not always possible, the fact that there is a chance is more than enough to motivate many online gamblers. Hence, around 31% of bettors use online gambling sites because they want to win.
Winning while gambling can come in different forms. Some betting operators offer jackpots and have different competitions that allow people to compete for various prizes. That said, others offer users tons of different casino games that have smaller rewards. It all depends on the iGaming operator, which explains why some brands are more popular than others.
---
People want to Win big
Besides fantasizing about winning, many gamblers want to use such a website to win big. Although this is easier said than done, and only a few people succeed, most online gambling websites give players a chance to achieve their dreams. Unsurprisingly, this is the leading motivation for 27% of online gamblers.
When talking about significant winnings, we must mention the jackpots most online casinos offer. Besides those that have fixed rewards, users can often find the so-called progressive jackpots. What's interesting about them is that their reward changes because every unsuccessful bet increases the amount people can win. Sometimes, these numbers can be awe-inspiring, even for people who use an online casino on a regular basis.
---
Enhancing the Experience of What People Bet on
Placing bets using a regular land-based betting operator is fun and rewarding. However, there is something about online gambling that attracts a lot of bettors. According to the information, 18% of online gamblers use this as their primary motivation to place bets.
People do different things to enhance their experience while betting. Some use as many features as possible, whereas others, take risks because they want to win more. It all comes down to personal preferences.
---
Something to talk about with Friends, Colleagues and Family
Online gambling is controversial in many parts of the world, especially in countries where betting is not allowed. Even though many people are against it, others are interested in playing casino games and punting on sports. Hence, this makes iGaming a good talking point with friends, family, and colleagues. No wonder this is the leading motivation for 12% of online bettors.
People talk about all kinds of things, such as their biggest win, most significant loss, outcomes of certain sports events, and more. It might seem strange to some, but others find it interesting.
---
Betting is a Part of Some People's Routine
It might be hard to believe at first, but online betting has a role in some people's routines. In fact, this 11% of online bettors use this as their motivation to place bets on the sports they like and play different kinds of online casino games.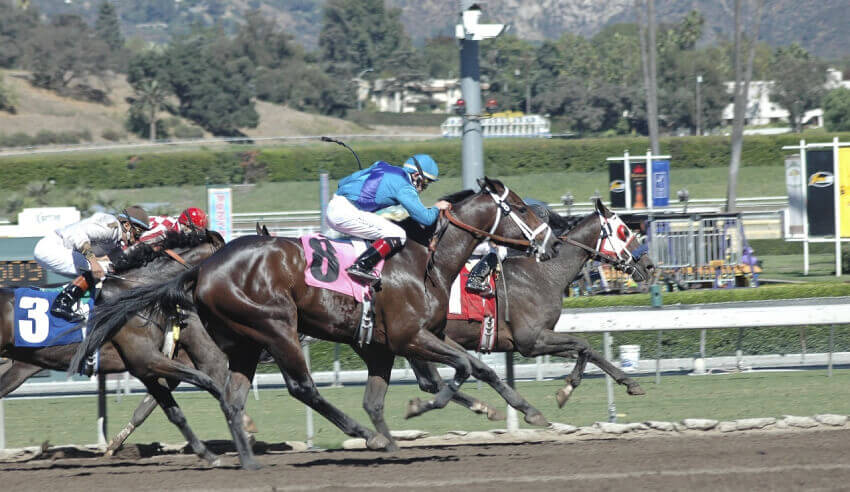 The fact that gambling is a part of people's routine usually means they do it in their free time. However, some gamblers use popular betting apps and mobile sites to place bets even when they're on the go. The good news is that mobile betting options are more advanced than ever, meaning people shouldn't have any problems.
---
Some People Consider Online Gambling a Reliable Way to Make money
Despite the many risks around online gambling, 11% of people consider it a reliable way to make money and use it as their primary motivation. Even though some punters might get lucky and win a lot of money, gambling is not a reliable way of making an income. In fact, it is one of the riskiest, which is why most bettors only place bets for fun.
Keep in mind that there are loads of different organizations that focus on responsible gambling. Their goal is to help people who spend too much money, so if you have a problem, you can always rely on them for help.
---
Some People Want To Show Off Their Skills
Even though online gambling is not the first thing that comes to mind when talking about skills, it seems like 7% of online bettors things otherwise. Considering that most online casino games are based on luck, 7% are probably poker players. This is one of the few games you can find while using a casino where skills matters and can make a difference.
Betting on sports is also skill-based because people have to analyze the available options and choose the most appropriate one. However, users often read professional betting tips and simply follow the instructions.
---
FOMO
Also known as the Fear of Missing out (FOMO), this is a common problem among many people who use the internet and want to make money. Although FOMO is not usually related to online gambling, 5% of the people involved think otherwise.
The fear of missing out related to online gambling is a thing because some people think they can win a lot of money in no time. Sadly, this is not the case because gambling is risky, and most users lose a lot. Despite that, users are convinced that they will win, so they want to start betting as soon as possible.
---
People Want to Be a Part of an Online Community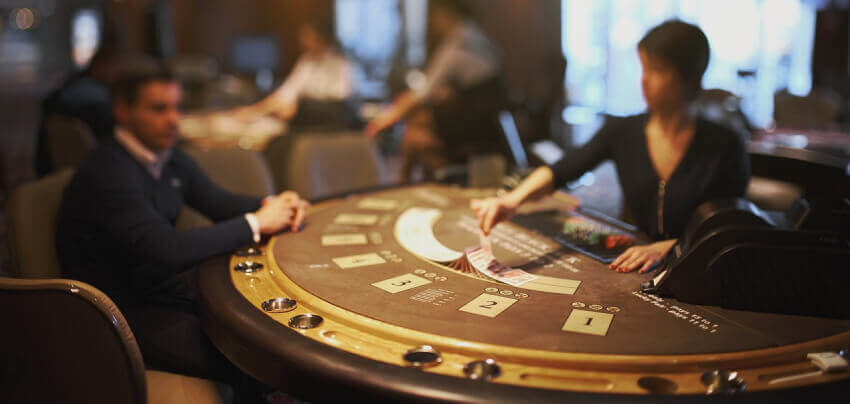 Around 5% of online gamblers are motivated to use such websites because they want to be a part of a community. There was no iGaming community several years ago, but today, things are different. Some top-tier online casinos and bookmakers allow users to chat, hang out, use a forum and do other things together. Some brands even have VIP programs that allow people to gather at events and do other things.
---
Other reasons
Lastly, around 6% of people interested in online gambling have other reasons why they're using such a site. Some of them prefer to try out new things, whereas others are boring and have to do something in their spare time.