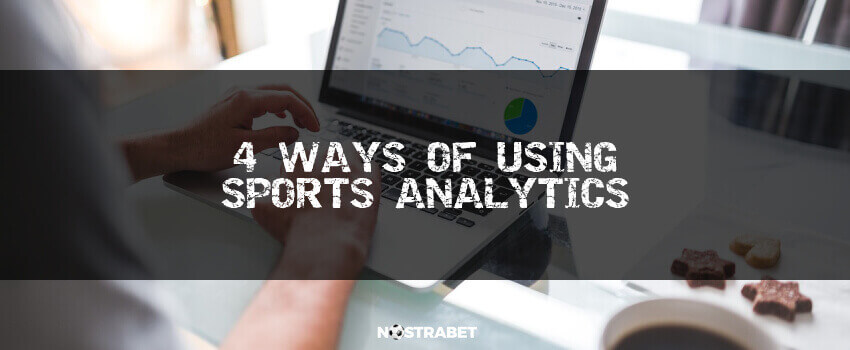 Although some people won't admit it, sports have a vital role in almost everyone's lives. Besides being something people watch to have fun, some of us also use them to place bets. Speaking of wagering, sports analysis plays a crucial role in it and helps us improve.
According to the information from Nostrabet.com, sports analyses have a very important role in many areas of life. "The fact that we have access to tons of data in seconds allows us to make better betting decisions. Furthermore, professional sports clubs also use this data to make better decisions on the field.", said Kristiyan from NB.
Despite providing numerous benefits, some people haven't had the chance to use this data to their advantage. Some don't even know those things exist, so let's point out a few essential aspects everyone should know.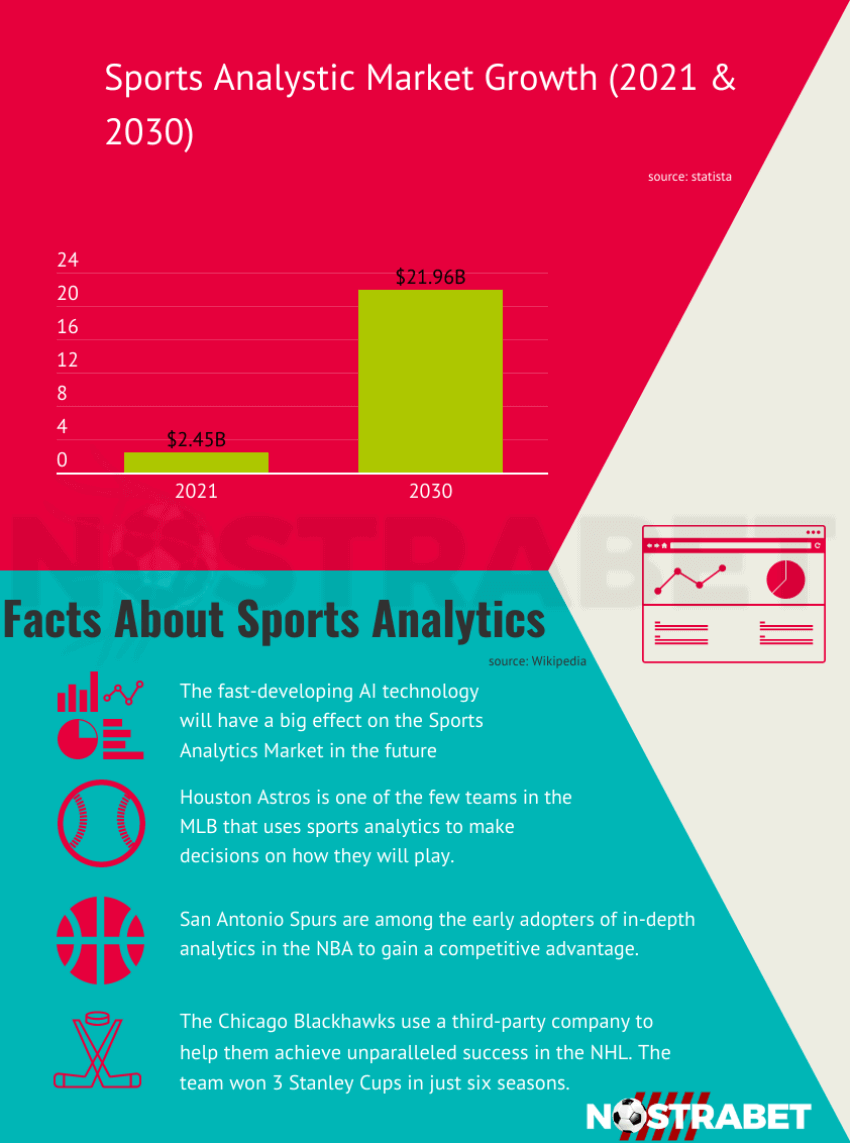 ---
History
Although sports analytics are way more popular now than ever, this doesn't mean that they haven't been around for many years. One of the first attempts at such a thing was when people used Newspapers many years ago. Some of them that focussed on sports published things, such as baseball cards, which provided people with different stats.
Interestingly, sports commentators have been using all kinds of data for years. Albeit not as in-depth as today, fans who've listened to the radio while watching a sports event often learn exciting stats about the teams or players.
Speaking of sports analytics and their history, we must mention one popular name – Bill James. He was a passionate baseball fan who devised a special system for evaluating baseball players.
Billy Beane is another important name in this industry's history. Although he didn't invent anything new, he relied on the data to form a team of players that weren't popular at the time. Using statistical analyses, his team almost won the sport's most prestigious tournament, proving that stats are important.
---
#1 Sports Analytics – Use by Teams
Sports analytics uses data to determine specific performances in case people don't know what we're talking about. The idea behind it is to help a given team/player be more successful by revealing the areas that need improvement.
For example, the data from the games help teams and players improve their performance and strategies. Of course, clubs also use sports analytics off the field to keep track of things such as ticket sales.
Although sports data wasn't that popular before, nowadays, every club in any sport uses it daily. In fact, some of the best teams in the world have entire departments dedicated to keeping track of different data that can help them in the future.
Nowadays, there are many top-tier sports clubs that use sports analytics to their advantage. For example, Houston Astros from the MLB rely on it to make decisions on how they will play in a given match. Another example is the San Antonio Spurs from the NBA, which has been using this kind of data for many years.
---
#2 Sports Analytics & Betting Companies
In addition to professional athletes and clubs, sports analytics have a crucial role in several other industries. One of them is online sports betting, and this is the single most important thing in this business. No matter the online bookmaker you go to, all of the markets, odds, features, and everything else you'll find there are available only because experts used different data to determine the potential risks.
Speaking of sports punting, the online betting business is becoming more innovative by the day. Thanks to things such as AI, it is even easier for the biggest companies in the world to go through different stats. Thanks to this data, they can provide online bettors with even more options.
Aside from using the data for regular sports betting services, many bookies trust it when it comes down to virtual sports. The latter is becoming more popular in many parts of the world because people don't always have time to wager on real sports. Thanks to the analytic data from punters' behaviour, bookmakers provide them with different markets, some of which have much better odds than others.
---
#3 The importance of sports analytics for online bettors
Regardless if someone is new to sports betting or has some experience, sports analytics plays a crucial role. People should always check different data when deciding what to bet on. It doesn't matter if they want to punt on their favourite sports team/athlete or something they haven't tried before – stats never lie.
In addition to the biggest sports betting operators worldwide that use AI, some online bettors also take advantage of it. People use the information they have and give it to the AI so that it can predict how likely it is for something to take place.
Of course, one of the key things to remember is that not all statistics are essential for online betting. For example, punters don't care how many fans will watch a given event (unless there is a market for it).
Each sport has its specific things that people should pay attention to. If we look at football, we should keep track of things such as the ball possession percentage, ball passing accuracy, number of shots, h2h results, and tons of other things.
Although many bettors use sports analytics daily, it is important to know that this can't guarantee their success. Many of them trust the stats and place bets, but there are cases where they won't win. Online betting is risky, which is why nothing guarantees that you will win, not even AIs and in-depth sports stats knowledge.
---
#4 Job opportunities in the world of sports analytics
As mentioned, sports analytics play a key role in many industries. Even though AIs will most likely take over this industry at some point, at the time of writing this, there are all sorts of career opportunities for people interested in it.
Of course, working in this industry isn't as easy as it seems, even for people who like sports. Besides the fact that you must be a sports fan, you should also have some experience in data science. Needless to say, you also need to know how to use at least one programming language, such as Python.