Disclaimer
The following text is only for informative purposes, and it doesn't encourage any betting activities. All the information is based on scientific facts and analyses.
Perhaps you already classify yourself as a gambler, have only just started enjoying gambling, or wonder what all the fuss is about. Whichever bracket you fall into, you can't deny that loving gambling is the number one hobby for many people.
But why? The reasons, and types of people who gamble, are varied, but we've broken them down into 11 distinct categories. Some of these are easy to see why people like gambling; the others might be surprising but still give you a good idea of why people fall in love with gambling.
---
#1 For Entertainment
Some people like gambling because of its entertainment value. We don't necessarily mean standard table games or slots, either. What about the last time you played Monopoly – did you spend a chunk of your money on purchasing a property or hold off and save that cash in case you needed to pay rent on another player's hotel?
You might not have considered it a gamble, but it was. There's always an element of risk/reward with gambling, whether it's a board game or roulette, and that's what makes it so entertaining.
---
#2 To Win Some Amount
The main reason why people like to gamble is to earn an amount of money. Whether you're a casual gambler who stops after hitting a certain limit or a professional card shark who regularly competes in top tournaments, there's no reason to place a bet unless you're hoping to hit a payday.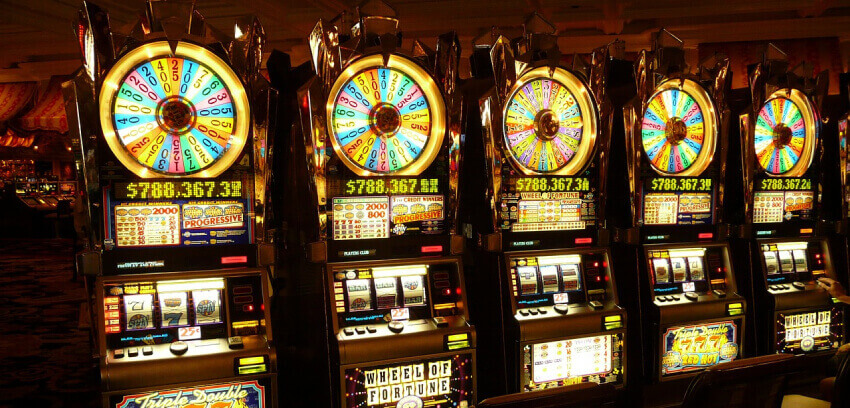 Of course, all forms of gambling, whether in sports or a casino game, comes down to luck, but that doesn't mean you shouldn't take a chance on winning.
---
#3 To Deal With Stress
People like to gamble because it helps them deal with personal stress. Had a hard day at work? A few spins on a slot can help you unwind.
The best part about gambling online to take your mind off your troubles is that many casinos provide free-play versions of games. These demo modes mean you can play your favourite games and not have the extra worry of spending any real money.
---
#4 Due to Media Advertisement
Many people like gambling because they've seen it advertised in some way in the media. From casino comedies like The House (2017) to old TV series like Perry Mason and the Case of the Lover's Gamble, gambling is shown in many different ways. But usually, it's depicted as glamorous.
Think about how James Bond always keeps his cool when playing high-stakes poker, or how someone down on their luck gambles it all for a life-changing win. If you're on the fence about placing a bet, these sorts of scenes can convince you it's a cool experience.
---
#5 Socializing
The social aspect is another reason why people like to gamble. If you're placing a bet at the race track, on the roulette wheel in a brick-and-mortar casino, or trying your hand at online poker against a live dealer, there's the fun of chatting with like-minded people.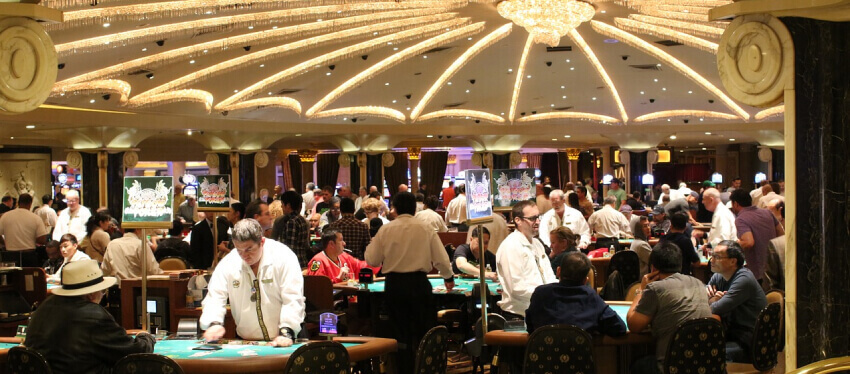 In a land-based casino, there's the ambience of other gamblers shouting in joy or defeat. Online, you'll probably play against people from all over the world and might end up learning about another culture.
---
#6 To Support Economy
Supporting the local economy is a reason some people love to gamble. In a land-based casino, you're putting money into the pockets of local employees. Online, you're helping to pay the staff who run the site, including the dealers in the live games.
Some countries and gambling licenses also tax winnings. For example, the US government deducts around 24% from gambling winnings (if they're considered 'substantial' for the game/sport). The Malta Gaming Authority claims 5% on all gambling winnings. The tax collected in this way can then go into local community projects.
---
#7 Gambling is Exciting
People like gambling because it's exciting. Maybe you've spent most of your bankroll on a particular slot as you chase a jackpot, only to then hit a massive payout on your final spin. Or perhaps you're new to blackjack and hit a winning streak over your first few games.
Just the thought of these sounds exciting, don't they? There's a biological reason why gambling is exciting, too, which we'll highlight below.
---
#8 To Kill Time
People like to gamble because it helps to pass the time. Have you ever loaded up your favourite video game, only to find your planned half an hour session has turned into an hour? Or maybe decided to read a few chapters of an exciting new novel before bed, only to stay up until 2 am?
It's an old saying, but time flies when you're having fun. Spinning the reels on slots, concentrating on a round of poker, or even placing live bets on a few horse races, can all help time pass before you know it if you're enjoying yourself.
---
#9 To Exercise Their Brain
Exercising their brain is a popular reason why people love to gamble. Learning new rules, understanding sports odds and statistics, working on betting strategies – all of these help to create neural networks in your brain. These, in turn, mean you develop faster problem-solving skills, better memory recall, and more.
Studies have shown that people suffering from brain disorders, such as Alzheimer's, can benefit from playing games that stimulate memory. For example, if they were to play poker with friends regularly, it could slow cognitive decline.
---
#10 Because They Love Casinos' Architecture
People love to gamble because it means they get to experience a unique architectural space. You might not consider 'because they love buildings' to lead to many people loving gambling, but you'd be surprised.
Some countries have casinos in shopping malls. These tend to be spaces that pride function over form, in that they're crammed with slot machines and live table games, but with no thought to how the place actually looks.
Compare these with dedicated casino establishments. In Brisbane, Australia, the Treasury is a huge building with Roman columns and arched windows. In Monaco, Casino de Monte-Carlo is another imposing structure that looks more like a palace than a typical casino.
These, and other famous casinos, usually feature four/five-star hotels, fine dining, and even nightclubs. The interiors include fancy furniture, lavish carpets, and moody lighting; stepping a foot inside one of these casinos is like visiting a film set. Is there any wonder people like to gamble in them?
---
#11 To Feel Better
People feel better when they gamble, which is the last reason on our list. It's also one of the most scientific: gambling causes your body to generate endorphins and adrenaline, natural feel-good chemicals.
Research suggests that people who love gambling get a natural dopamine high if they win after a losing streak. According to neuroscientist Robb Rutledge from University College in London, losing a few games in a row means a person has lower expectations of winning, so when they hit a payout, they feel better about it than if they'd hit it sooner.
---
How To Understand If You Like Gambling?
If you've ever said to yourself, "I like to gamble", we need to understand whether you love gambling for fun or some other reason. Do you feel good even if you lose? Do you love to gamble on little things, like whether you can beat a red stop sign or eat more of a huge steak?
The fact is, if you love doing something, you may not even think of it in these terms. Let's take the video game example from above. You might enjoy talking about the game with your friends, but you probably don't sit there thinking to yourself, "Gosh, I sure do love video games!"
Take another look at our list and see how many reasons strike a chord with you. You may find that you love to gamble after all.
---
The Reason Why Gambling Is Fun?
It's fun for different reasons for different people. Undoubtedly, everyone feels a bit of that endorphin/dopamine high when they place a wager. Still, the reason why you want to keep getting that natural hit could be completely different from the reason your friend does.
Perhaps it's the thrill of playing against strangers in an online blackjack game or wagering on a particular soccer player to score a goal. Maybe it's for a different reason even we haven't thought of.
Why Do People Keep Gambling?
Although there is plenty of fun, harmless reasons to like and get into gambling, there's also the very real fact that some people take their love too far. Addiction to gambling affects millions of people worldwide to varying degrees.
The Mayo Clinic states that compulsive gambling is often associated with symptoms such as "Gambling to escape problems or relieve feelings of helplessness, guilt, anxiety or depression".
Other people might continue gambling past a point when they should sensibly stop because they have a mental issue that exacerbates addictive behaviour, like obsessive-compulsive disorder or bipolar disorder.
The good news is that there's plenty of help for those who can't stop gambling. Many online gambling sites feature extensive responsible gaming sections, plus local authorities often have links with services that can help combat addiction.