Best Indonesian Bookmakers
Take a look at our table with the best online betting sites for Indonesian players. Below, we will describe each of them separately with the specific pros and cons.
Top Betting Sites in Indonesia Ranked
Introduction
Indonesia is a country located in Southeast Asia and has one of the largest populations on earth. With more than 273 million people, it is easy to see why many online betting platforms focus on this market.
One of the things you should remember is that any kind of gambling in Indonesia is prohibited. In other words, you won't find any land-based casinos and betting shops. The same goes for some online betting platforms because the government found a way to ban them.
Fun facts related to betting in Indonesia
Even though the Indonesia sports betting laws are strict, there several intriguing facts that we'd like to point out.
All physical betting shops were shut down
Many people in Indonesia like gambling, which is why there are some kinds of land-based shops where they could enjoy their hobby. However, all of them were closed.
Indonesia's government contacted some internet service providers and banned specific iGaming sites
Since land-based betting was not an option, many people started looking for an alternative online. This forced Indonesia to contact some popular internet providers and tell them to ban certain iGaming websites.
Online bettors in Indonesia usually use a VPN to access the gambling websites they want
Despite the ban on many online sportsbooks and casinos, gamblers in Indonesia have found a way to access the platforms they like. They can do that by using a VPN, which explains why this service is so popular.
The Ministry of Communications and Information Technology in Indonesia hired a team to track gambling sites and block them
Some people think that Indonesia's anti-gambling laws will change in the future. However, judging by the government's decision in 2020 to create special software to track gambling websites, it seems like betting will continue to be forbidden.
Some provinces in the country have stringent gambling rules
If you decide to use popular gamblings sites, you have to be careful, especially in some provinces. Perhaps the best example is Aceh, where you can get in serious trouble for gambling.
Most iGaming brands accept the local currency (IDR)
Despite the fact that online betting is illegal in the country, many foreign gambling sites allow Indonesians to use their preferred currency. This rule has its exceptions, so make sure to learn more about the payment process.
Indonesia's Gambling Laws

As mentioned multiple times, Indonesia is one of the countries that banned every type of gambling and betting. In theory, you can't visit a land-based casino/betting shop nor open an account in an online bookie/casino. The strict Indonesian betting rules forced some internet providers in the country to ban most foreign iGaming operators.

Whether this will change in the future is unknown. For now, people in Indonesia who want to bet online have to use things, such as a VPN.
The Best 6 betting websites that are popular in Indonesia
Despite the ban, many people want to know which are the best betting sites in Indonesia. That's why we've prepared a list below, where you can learn more about each brand.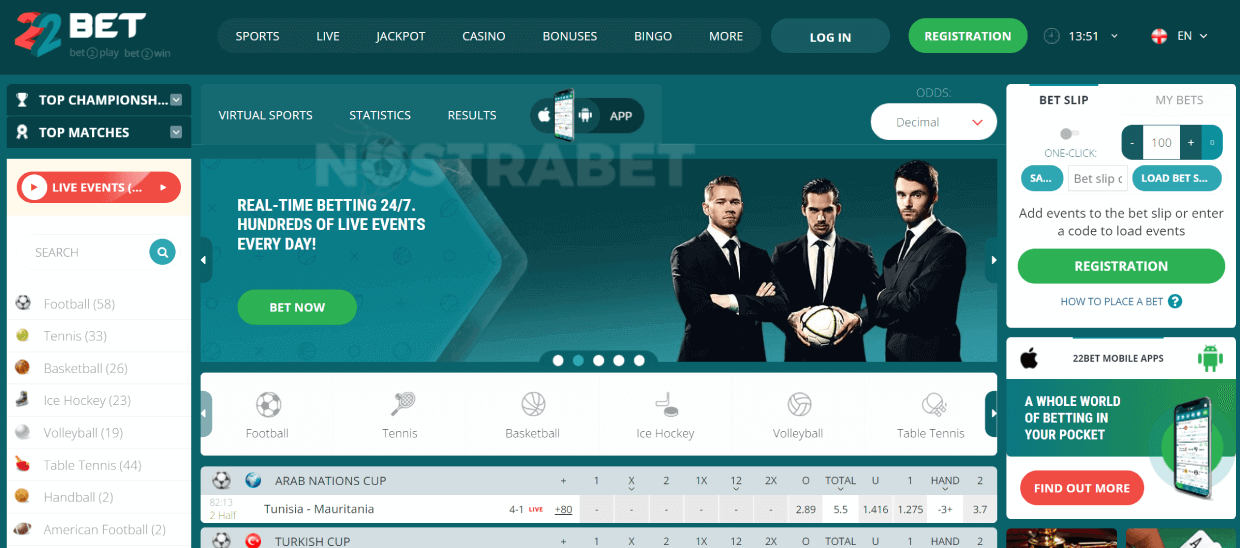 22bet Pros:
The brand offers various betting sections
A good range of payment options
Interesting bonuses
22bet Cons:
No betting guides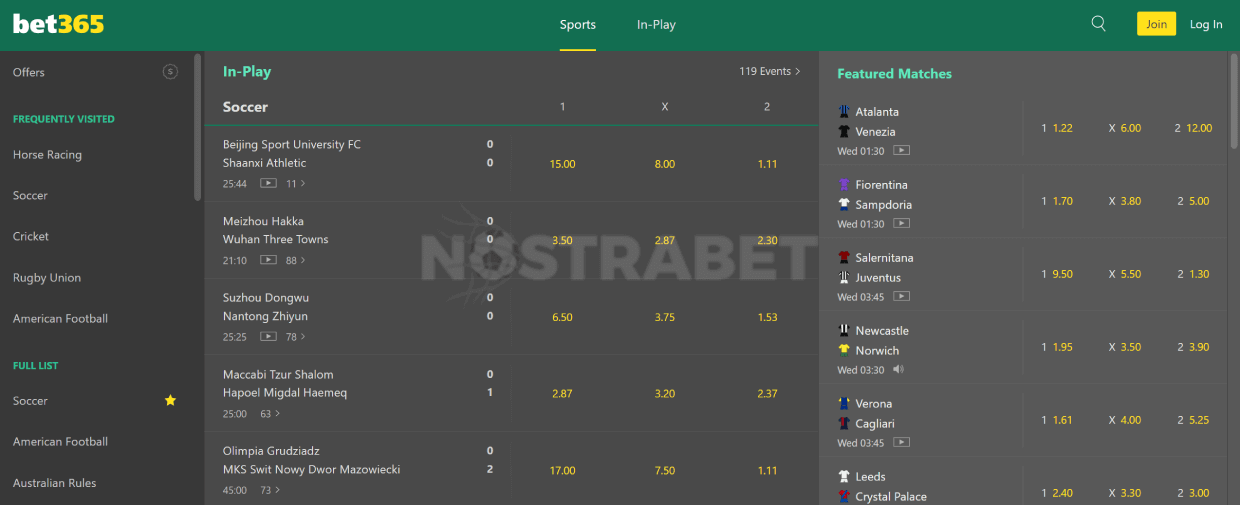 Bet365 Pros:
You can use every popular betting feature
There is a stand-alone poker section
A lot of promotions for new and existing clients
Bet365 Cons:
Some rewards only work if you use them on particular sports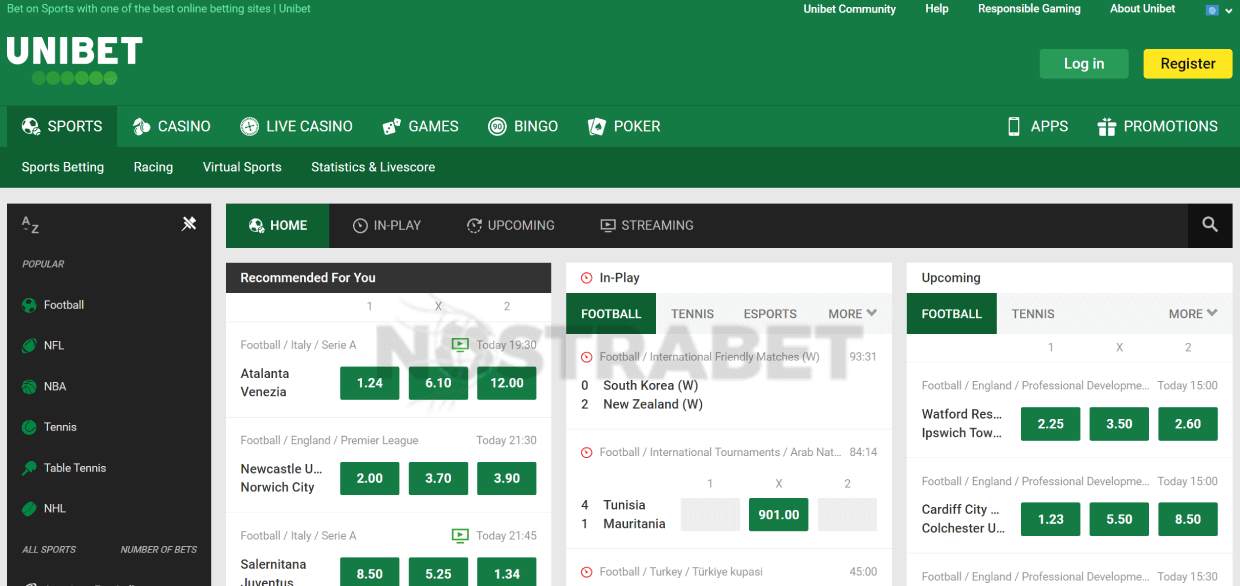 Unibet Pros:
Detailed betting guides
Good odds
You can punt on every sport
Unibet Cons:
The site's design may not appeal to some people

Betway Pros:
The company offers one of the best eSports betting experiences
You can play casino games and wager on sports with the same account
Helpful features
Betway Cons:
In some cases, you may only have access to a few betting markets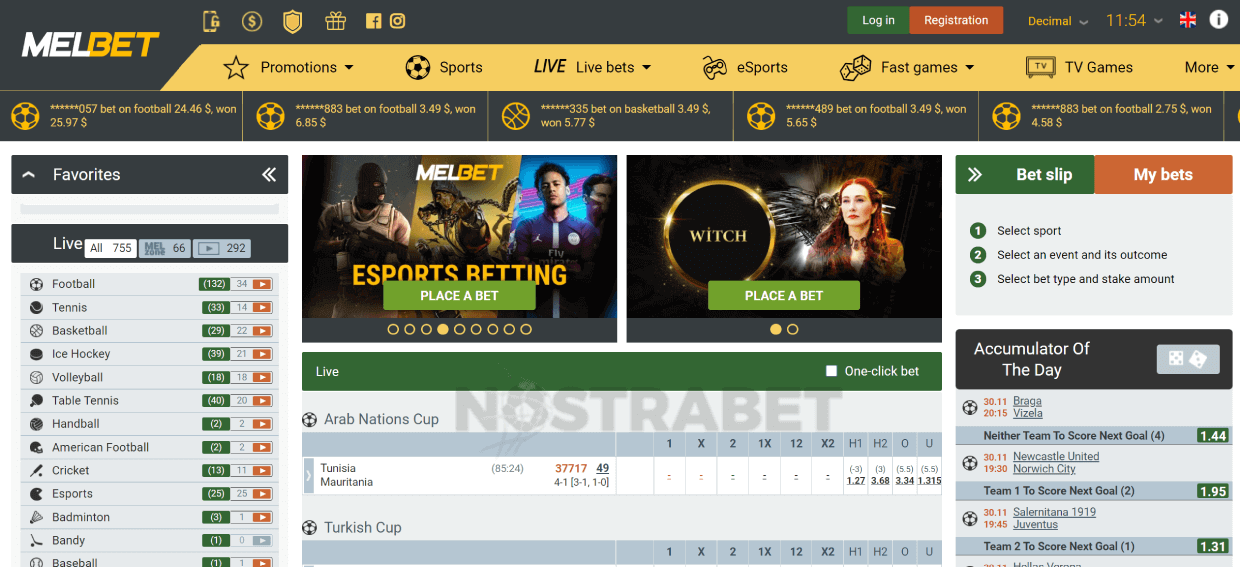 Melbet Pros:
Numerous deposit and withdrawal alternatives
A mobile app and mobile site
Different kinds of betting sections
Melbet Cons:
Usually, there aren't that many betting guides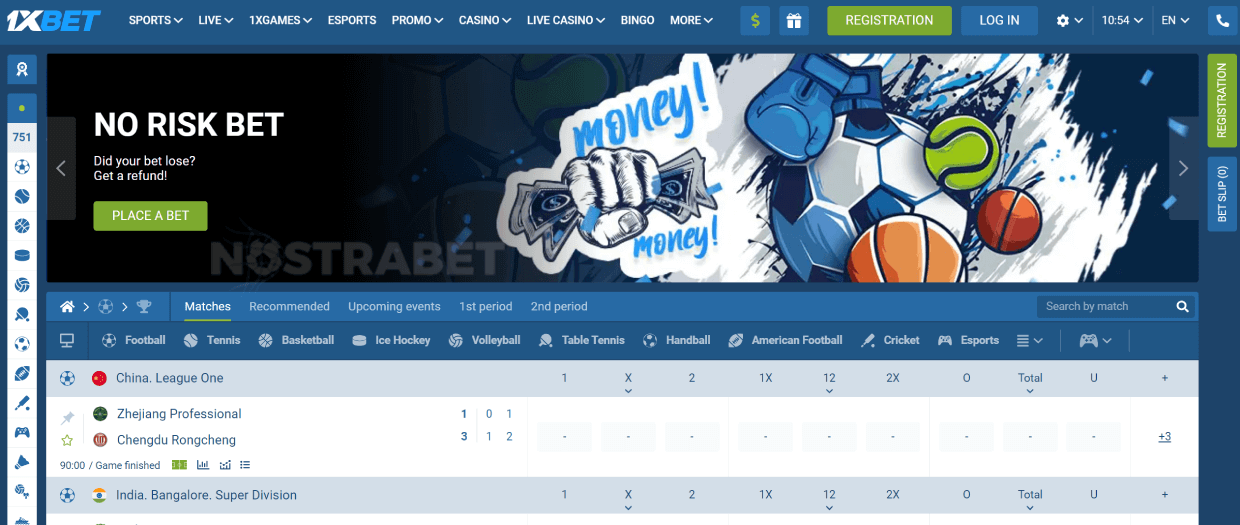 1xBet Pros:
You can always rely on the customer support agents for help
There is always something to bet on
The brand allows you to bet on the go using a mobile app or the website
1xBet Cons:
Besides the VPN, you may need an alternative link to access this bookie
How do iGaming operators compete for new players?
iGaming operators do all kinds of things to gain new players, such as offering them the chance to use several promotions. Although some online betting platforms are more popular than others, every bookie and casino has its share of fans. Sadly, due to the strict Indonesian sports betting laws, people have to be careful when wagering.
Which Are The Most Popular Bonuses Offered By Indonesian Bookmakers?

The most popular bonuses offered by Indonesian bookmakers include reloading promotions, cashback, free bets, and free spins. These Indonesian betting bonuses have different variations, but they are usually available on a wide range of iGaming platforms.

Even though most punters prefer the popular options, others are happy when they have the chance to test something new. In addition to everything mentioned above, some online betting operators give their clients access to things, such as Acca Boosts or Acca Insurance. Sometimes, clients even have the chance to try options like Advancebet and a VIP Club.
Do Indonesian Bookmakers Offer Betting Features?
Yes, Indonesian bookmakers offer betting features. Some of the best betting online Indonesia platforms are known for offering things, such as:
In-Play Betting
The fact that online betting is not legal in Indonesia doesn't mean there aren't loads of live sports events to wager on. To allow their clients to punt on live events, most top-rated bookies have an In-Play section. The latter is known for its new markets and lucrative odds.

 

Cash Out
Although there might be some exceptions, usually, you have to check your betslip to access this feature. Cash Out is an option used by millions worldwide because it gives them more control over their bets. That's because they can settle it preemptively and avoid waiting for the match to come to an end.

 

Live Streaming
While it is true that the live streaming feature is not as widespread as the other two features, it is one of the options that stand out. If you choose some of the best betting sites in Indonesia, they will allow you to watch some of the hottest sports events and place bets while doing it.

 

Building a Bet
Bet Builder is a feature usually used by experienced punters who want to have better odds. Usually, online bookies don't allow you to use multiple markets from the same event. However, you can build a bet that contains several options from the same market.
Can You Use Online Payment Options While Betting in Indonesia?
Yes, you can use online payment options while betting in Indonesia. Even though most iGaming brands try to give their clients access to as many options as possible, you may find platforms that only give them the chance to utilize a few alternatives. If you choose one of Indonesia's top betting sites, you can expect to use different currencies. As mentioned earlier, you will probably have the option to make a deposit and withdraw your winnings using the Indonesian rupiah. Fortunately, most operators offer several other currencies, such as EUR, USD, RUB, and GBP. You can even make payments with digital currencies in some cases, which means your transaction will be almost untraceable.
In addition to the available payment solutions, one of the things you need to check when choosing an Indonesian iGaming site is the payment process. Usually, bookies will allow you to make instant deposits, but withdrawing your winnings might take up to a couple of days. The good news is that most brands don't have any fees when making a financial transaction. So, the only thing left for you to do is to check the minimum requirements.
---
Indonesia Mobile Betting
Due to the fact that most of the popular iGaming operators in the country are accessible worldwide, it shouldn't come as a surprise they offer top-notch mobile betting services. Once you choose your preferred Indonesia betting company, you should first check if it has an app. Before opening Google Play and the App Store, preview the desktop site for more info.
If the given brand does not have Android and iOS, you have to use its mobile website. The latter is an optimized copy of the desktop site, which should give you access to the same sections, features, and promos. Moreover, you can create a web application using your phone or tablet's browser and access the site within seconds.
Are there Online Casinos in Indonesia?
Yes, punters can access several online casinos in Indonesia, as long as they use a VPN or other kinds of software. It is important to note that most iGaming websites available in the country offer several betting sections, including a casino. Hence, you don't have to look for a separate iGaming operator unless you want to.
Suppose you are interested in betting online in Indonesia and want to play casino games. In that case, you will notice that the best operators offer thousands of titles. However, they are usually not developed by the casino itself. Instead of investing tons of money into their games, most brands sign contracts with the world's leading casino software suppliers. These developers give the casinos' clients the chance to play slots, live casino games, jackpots, roulette, blackjack, baccarat, poker, and much more.
The online casinos in Indonesia are known for their generous bonuses and the demo mode. The latter is a feature used by millions worldwide.
Which are the sports that Indonesian bettors punt on?
The sports that Indonesian bettors punt on are listed below. Keep in mind that most sports betting platforms in the country allow their clients to access almost every sport out there.
Football
Whether you like Liga 1 or any local Indonesian football competitions, you will find plenty of options to wager on. This is the most popular sport in the country, which explains why every sportsbook in Indonesia offers tons of markets and lucrative odds. Apart from the soccer events in the country, you can wager on every popular competition worldwide, including Seria A, La Liga, and the EPL.
Basketball
Following the gold medal at the 1996 SEA Championship, basketball became one of the most exciting sports in Indonesia. In fact, the country's national team is one of the best in the region and Asia. Online bookmakers know that most of their clients like this sport, which is why they offer them special markets. In some cases, the brands might even include short-term offers.
Volleyball
Formed in 1955, the Indonesian Volleyball Federation is responsible for numerous competitions in the country. If you want to wager on this sport, you will have access to the Men's Pro Liga and Women's Pro Liga. Of course, most bookies will also allow you to place bets on the hottest leagues in Europe.
Badminton
Although badminton may not be the most popular sport in Europe, it is huge in Asia, especially Indonesia. In fact, if you read some of the popular Indonesian betting tips, you will probably find more information about this sport.
eSports
Everyone interested in eSports knows that this is one of the fastest-growing industries in the world. Since people in Indonesia and other SEA countries like playing games like Dota 2 and League of Legends, many bookies offer world-class eSports sections. Apart from special markets and high odds, these places are known for having a dedicated live stream.
---
Indonesian Bettors
Since betting is illegal in Indonesia, describing the average bettor in the country is not easy.

The only possible way to bet is by using an online bookie or a casino, so we can assume that most gamblers are relatively young. Moreover, they need to have some computer skills because some iGaming operators require a VPN.
---
Indonesia Betting FAQ
Is online betting legal in Indonesia?
No, online betting is illegal in Indonesia.
Are there any taxes for Indonesian players on their winnings??
No, there are no taxes for Indonesian players on their winnings because gambling is illegal. However, there are different tax laws that you should read before you start playing.
Can I open an account and play in IDR??
Yes, you can open an account and play in IDR.
Are there any betting restrictions for Indonesian players??
Yes, Indonesian players have many restrictions because they are not allowed to participate in any gambling activities.
How to access an Indonesian betting site??
To access an Indonesian betting site, you will probably have to use a VPN.
Can I bet on the go in Indonesia??
Yes, you can bet on the go in Indonesia, but you need a mobile app or a working mobile site.
---
Conclusion
The fact that betting in Indonesia is illegal has a negative effect on most people because they have to be careful. Those who decide to break the rules and use an iGaming website have to be cautious because they might get in trouble. Fortunately, there are plenty of world-class online bookies and casinos to choose from, so if you decide to bet online, you will find numerous alternatives.