Top Bookmakers for Betting in South Korea
Below is a table with South Korean punters' best online betting sites.
Top Betting Sites in South Korea Ranked
Betting in South Korea
South Korea is a country located in Asia known for its rich history, amazing food, and love for sports. Although the state has its own gambling laws, usually, locals can only participate in several gambling activities. The latter includes betting on horses, dogs, and boats and purchasing lotto tickets
Unfortunately, there are no licensed iGaming operators, which means that online betting in South Korea is not regulated. Nevertheless, many people decide to use one of the popular international brands. Let's learn more about them and everything else related to punting in this country.
South Korea Betting Facts
Here are some of the most exciting things you should be aware of regarding betting in South Korea:
People have a lot of restrictions that they must adhere to
South Korean bettors can't participate in every form of gambling activity limits their options.
Bettors need to be at least 19 years old to gamble
Even though most countries require their citizens to be over 18 years old to gamble, South Korea sets the bar at 19 years of age.
There is only one land-based casino where South Koreans can go to
Interestingly, there is only one land-based casino in South Korea where bettors are allowed to go to.
The state tries to regulate all betting activities by providing various betting shops
As mentioned above, people in South Korea can bet on several sports, which is why the state operates different betting shops.
Most major iGaming websites allow South Koreans to use their local currency
The Korean Republic won is the country's currency, which means you can find it while using some of the best iGaming operators.
Sometimes, the only way to access certain websites in South Korea is by using a VPN
Although using IP-changing tools is not always necessary, sometimes, people need those things if they want to try some of the best South Korea betting sites.
The Gambling Legislation in South Korea

Sports betting in South Korea became available after 1997, and people could wager on a few sports, such as horse racing. Before that, they only had the chance to participate in the state's lottery.

Casinos became legal in the country in 2000, but locals can't use them. The only exception is the so-called Kangwon Land casino. The latest gambling laws are from 2017, but they do not legalize nor regulate online betting.
The Top Five Online Betting Sites in South Korea
Here are some of the best betting sites in South Korea that you can put to the test.
Pinnacle Pros:
People can bet on sports and play casino games
High Odds for various sports and markets
There are loads of payment options to pick from
The customer support department is always ready to help
Pinnacle Cons:
Some minor sports leagues are not included
1xBet Pros:
All sorts of payment alternatives
Various betting sections
Mobile apps for Android and iOS
1xBet Cons:
The bookie can be accessed via a mirror link
22Bet Pros:
Unique betting sections
The platform can be used in Korean
The live chat is user-friendly
22Bet Cons:
South Koreans will most likely not have access to any betting guides
BetWinner Pros:
The site has one of the best selections of betting sections
The bonuses are interesting
Users can avail themselves of several popular payment solutions
BetWinner Cons:
Most of the time, South Korean bettors can't avail themselves of any betting tips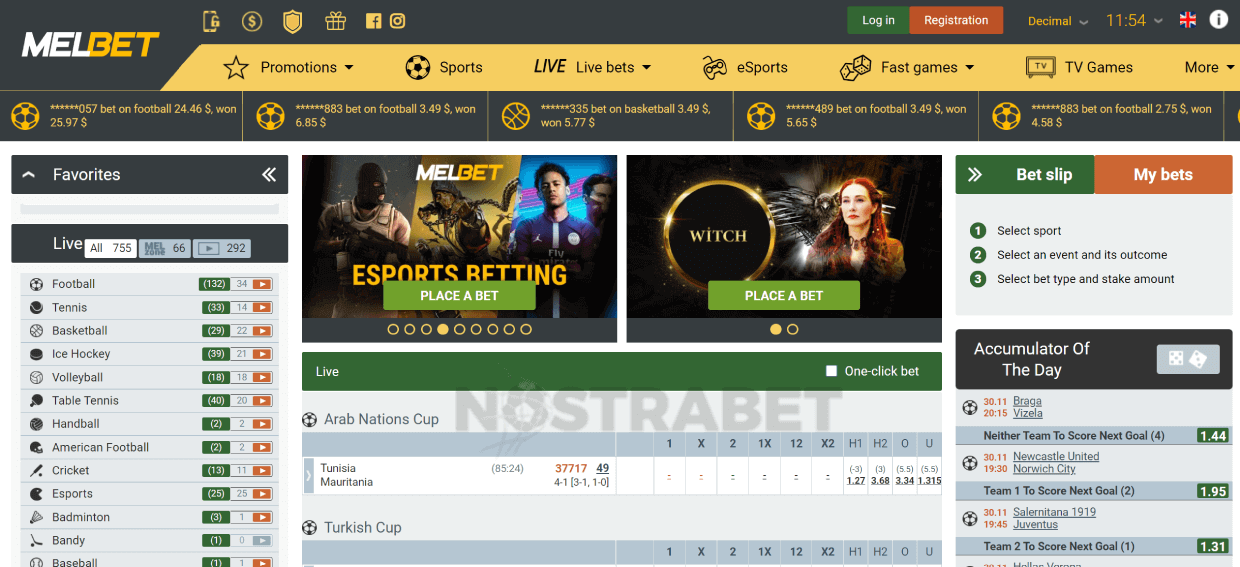 Melbet Pros:
Reputable iGaming operator that is accessible in many countries
Some of the best betting sections
A wide variety of online payment solutions
Melbet Cons:
Accessing this site in South Korea is not always easy
Do Bookmakers in South Korea Compete For New Clients?
Yes, online bookmakers in South Korea compete for new clients. The country's current gambling laws do not allow any operator to monopolise the local market. Consequently, every iGaming site needs to step up its game if it wants to accumulate as many new customers as possible.
Are There Bonuses Offered By South Korean Bookmakers?

Yes, there are different bonuses offered by South Korean bookmakers. Once people read the latest betting tips in South Korea and choose one of the hottest operators, they will have the opportunity to use several proposals. Initially, people will avail themselves of the welcome offer, which is usually a classic deposit bonus. The latter requires a successful monetary transaction, and it will grant customers things, such as extra funds and free spins.

Some of the best online betting operators also offer various offers for registered users. They come in the form of a cashback, VIP programs, tournaments, and multiple sports offers, such as Accumulator bonuses. While it is true that these offers are available to South Korean bettors, people must adhere to specific regulations. Sometimes, they only need to make a deposit, but there are cases where users have to do other things, such as wager on particular teams/players.
Which Are The Betting Options And Features Offered by South Korean Bookmakers?
South Korean bookmakers' betting options and features come in different forms. However, the ones you are about to see are the most popular ones, which means you will find them on various betting platforms.
Live Betting
Even though South Koreans can wager on some sports in real-time, they don't have access to everything they like. Hence, some of the best iGaming operators in South Korea allow locals to place bets on events as they unfold. Live Betting has many benefits, such as dynamic odds and new markets. Moreover, it will enable users to utilize some of the other popular betting features mentioned below.

 

Cash Out
Cash Out is another option you can expect to have access to while gambling online in South Korea. Suppose you read some of the South Korean betting tips provided by experienced punters. In that case, you will see that they recommend using this option. With Cash Out, you are free to eject your stake from a proceeding match whenever you want. The amount of money that the bookie will give you depends on whether you are likely to predict your event.

Apart from the classic Cash Out option, some betting websites also offer partial Cash Out. The latter only removes some of the amount of money you've used.

 

Statistics
Sports betting has many fans in this Asian country, which means that people use different statistics. That's one of the reasons why the best iGaming operators in the country always have a section where punters can check the latest results and learn more about their favourite teams/players. Some iGaming fans probably don't use it as often as they should, but experienced punters know its potential.

 

Live Streaming
Some of the most prestigious online bookmakers in South Korea include a live streaming option for punters who love watching games live. This feature is a must for everyone interested in punting on live events.

Usually, using live betting services requires you to have an account. However, some more popular betting platforms might require their users to have a positive balance. This means that they will have to deposit to utilize this option.
Available Payment Options in South Korea For Online Betting
One of the things that users have to check before choosing their preferred online betting platform is the different payment options. Nowadays, some of the best betting sites in South Korea are notorious for offering other things. E-wallets and credit/debit cards usually dominate this sector, but some brands are innovative. Consequently, they might offer cryptocurrencies, such as Bitcoin, Litecoin, and Ethereum. Sometimes, South Koreans can also make bank transfers, but this payment option is known for its high fees. Hence, most people only use it to make large transactions.
Speaking of fees, people interested in using an online bookie or casino have to check several other things as well. One of them is the minimum deposit requirement because they need to make more substantial transactions if it is high. Users interested in South Korea sports betting will most likely have the chance to use the South Korean won. However, there are cases where they might need to utilize other payment solutions.
---
Is Mobile Betting Popular in South Korea?
Yes, mobile betting is popular in South Korea because millions of people use smartphones and tablets. As one of the most technologically-developed nations globally, it shouldn't come as a surprise that many punters prefer to wager on the go. This gives them the convenience of doing other things whilst enjoying their hobby.
To accommodate South Koreans' taste, some of the iGaming sites offer mobile apps for Android and iOS. These applications are easy to download and feature all advantages found on desktop platforms. The same applies to mobile websites, which are even easier to use because there is no need to download or install any applications.
Online Casinos in South Korea
South Korea is one of the countries where you can find several land-based casinos. However, locals are not allowed to use them. In fact, they can only utilize one specific casino, which explains why the online variations are prevalent.
Online casinos in South Korea are known for their thousands of slots, blackjack, roulette, poker, and live casino games. These operators work in conjunction with third-party software suppliers, which allows them to offer more games than usual. Let's also not forget that online casinos are notorious for their bonuses, which provide additional funds and free spins. Sometimes, the iGaming operators even have their own poker clients.
The Leading Sports For Online Betting in South Korea
Once you read some of the latest South Korea League betting tips, here are some sports you can expect to bet on. Keep in mind that most online bookmakers offer many more alternatives.
Football
Football in South Korea is slowly but steadily gaining a lot of popularity. Thanks to some big European teams with Korean players, soccer is flourishing. Needless to say, this reflects on its betting popularity because people like wagering in the top European competitions. Some of them also punt on the K League, which is the country's most prestigious football league.
Baseball
Baseball is a sport that is usually popular in the U.S., thanks to the MLB. Even though South Korean bettors wager on it, they can also punt on the KBO League, the country's baseball league. It is notorious for featuring the best teams and players.
Basketball
The Korean Basketball League is often among the go-to options for bettors because this sport is really popular in the country. Of course, people also stake on the NBA and other top-tier Asian championships. The same applies to the biggest international competitions where the South Korean national team participates.
---
The South Korean Bettor
People who place bets in South Korea usually use a popular international betting platform available in other countries. Since the laws in the country are strict, most of them use VPNs or other software to hide what they're doing.

This allows them to stay anonymous while wagering on their favourite sport or playing casino games.
---
South Korea Betting FAQ
Is online betting legal in South Korea?
No, online betting is illegal in South Korea because the currently-available laws do not regulate it.
Are there any taxes for South Korean players on their winnings?
No, there are no taxes for South Korean players on their winnings if they use an international gambling platform.
Can I open an account and play with South Korean won (KRW)?
Yes, you can open an account and play with South Korean won, assuming this is one of the available currencies.
Are there any betting restrictions for South Korean players?
Yes, there are many betting restrictions for South Korean players, such as the fact they can only use one land-based casino.
Is playing poker illegal in South Korea?
No, playing poker is not illegal in South Korea because there are no specific laws against it.
Can South Korean punters bet on the go without downloading and installing a mobile app for Android and iOS?
Yes, South Korean punters can bet on the go without downloading and installing a mobile app for Android and iOS, but only if the bookie/casino offers a mobile site.
---
Our Verdict About Betting in South Korea
People who want to bet in South Korea have to be careful which iGaming website they go for. Since neither operator has a license from the state's authorities, reading the advice of a South Korean betting expert is not always a good thing.
It is advisable to conduct your own research to determine which brand offers a safe and easy-to-use betting platform. Fortunately, all of the companies mentioned above will live up to your expectations.