Top Bookmakers for Betting in Saudi Arabia
Take a look at the best online bookies that accept players from Saudi Arabia and allow them to place wagers on sports events. Compare them and choose your favourite betting website:
Top Betting Sites in Saudi Arabia Ranked
---
Gambling in Saudi Arabia
Saudi Arabia is among the largest countries in Asia and one of the only Islamic monarchies. Consequently, every form of gambling is forbidden, including using online betting websites.
However, thanks to the internet, many people in the country have the chance to test some of the best iGaming operators in the world. Many of the top-rated brands in the business are accessible, so let's go over some of the best betting sites in Saudi Arabia.
Saudi Arabia Betting Facts
Below, you can find a list of some of the most exciting betting facts about this country.
Saudi Arabia does not allow any form of betting
Usually, some Arab countries offer things, such as betting on horse races. Although there could be such things in Saudi Arabia, the country does not allow any form of gambling.
There are no betting shops or casinos
Since betting is illegal, you won't find any casinos and betting shops in Saudi Arabia. The only way to punt is by using an online betting site.
None of the popular iGaming operators accessible in SA is registered in the country
If you decide to use a betting company in Saudi Arabia, it will be registered elsewhere. That's because SA does not have a regulating gambling authority.
Considering the severe punishments, most people who want to bet in Saudi Arabia use a VPN
In order to stay hidden from the authorities, some gamblers use a VPN to access the websites they like.
The Suadi riyal is a popular currency among some iGaming operators
Even though it is not as common as USD and EUR, the Suadi riyal is a currency available on several iGaming sites.
Many top-tier international betting sites accept players from SA
Despite being illegal in the country, many top-rated iGaming operators accept players from Saudi Arabia.
Is there a gambling law in Saudi Arabia?

There are no gambling laws in Saudi Arabia because land-based and online betting are illegal. The police play an important role when it comes down to supervision of any betting activities. Needless to say, there is a severe punishment for gambling in Saudi Arabia, which is why locals and foreigners have to be careful. Those who decide to use some of the popular international betting sites need to do everything to ensure their privacy.
8 of The Best Online Betting Sites in Saudi Arabia
People interested in sports betting in Saudi Arabia or like casino games can check each of the sites below.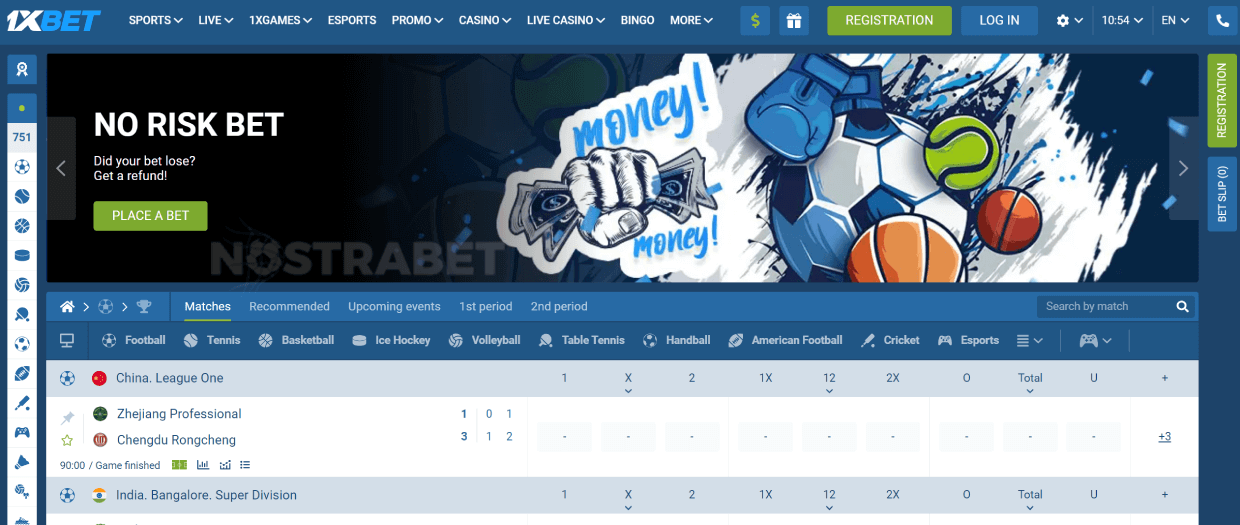 1xbet Pros:
SA bettors can use various betting sections
The payment options offer fast money transfers
Interesting features for sports punters
1xbet Cons:
Punters in Saudi Arabia need an alternative link to access this site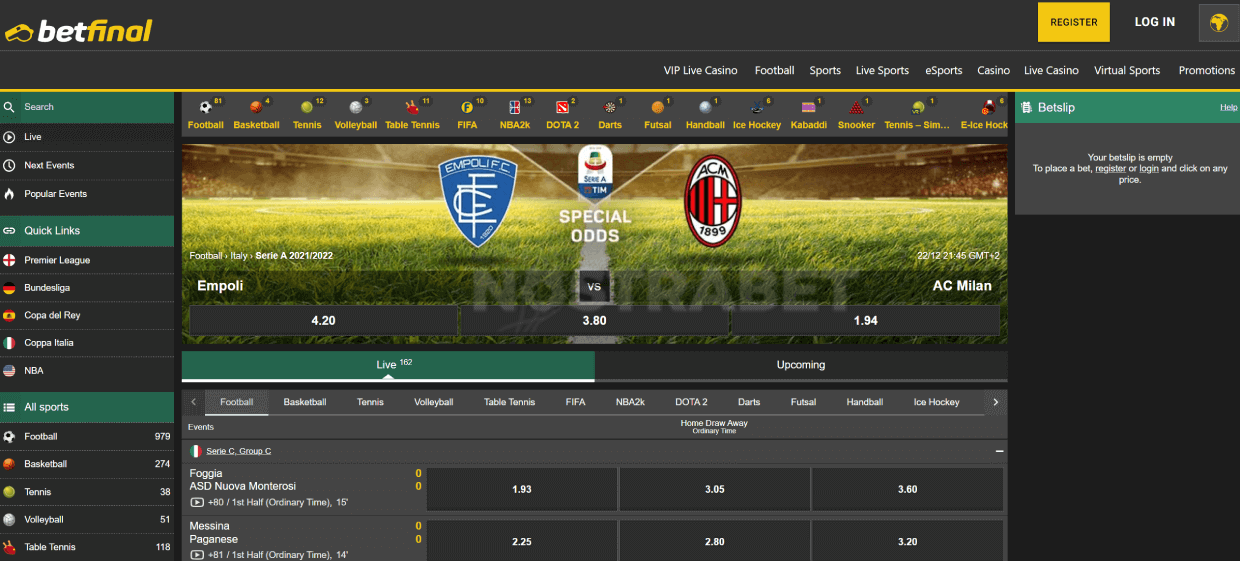 Betfinal Pros:
Wide range of bonuses
Top-rated betting sections
Plenty of markets for sports punters
Betfinal Cons:
There aren't detailed betting guides
10bet Pros:
A license from a reputable iGaming commission
Fast and easy-to-use payment options
Interesting betting sections
10bet Cons:
Lacks detailed betting guides

Betway Pros:
Excellent betting categories
A wide array of bonuses
This is one of the most reputable brands in the business
Betway Cons:
Like other iGaming sites, this one is not regulated by SA's authorities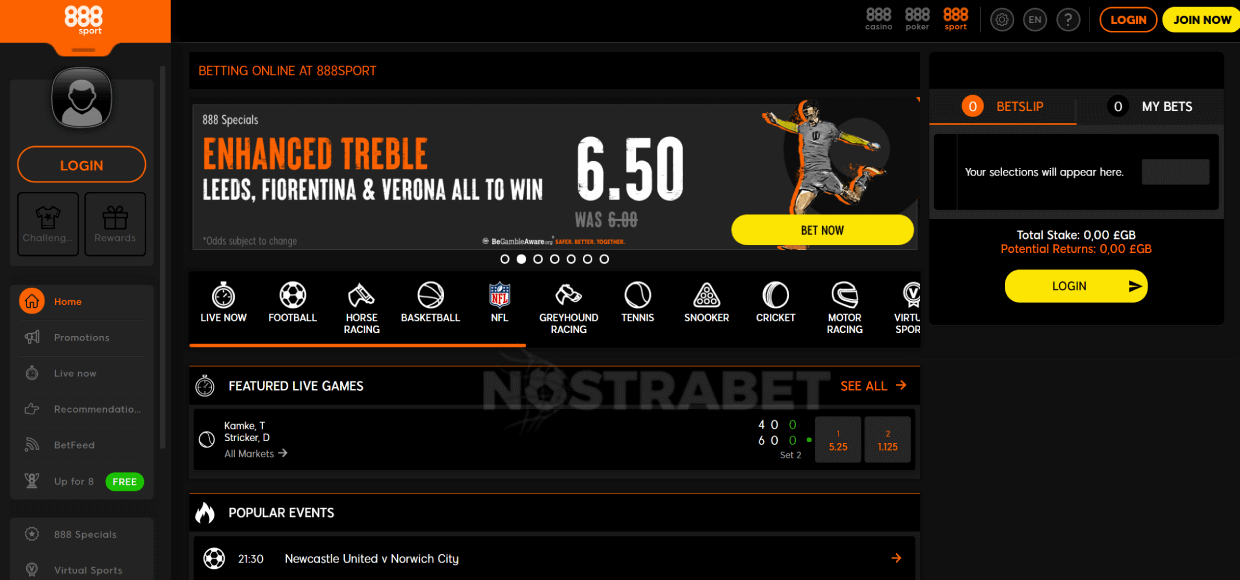 888Sport Pros:
The brand focuses on popular sports in the country
Punters can use several betting features
There are interesting bonuses
888Sport Cons:
The site lacks some of the popular betting sections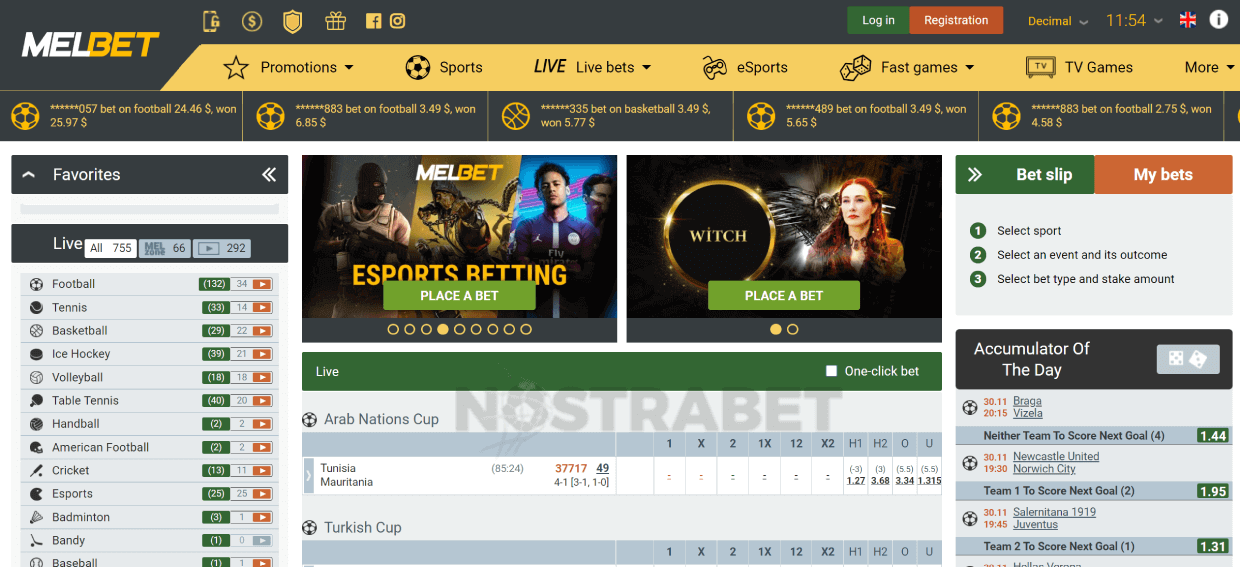 Melbet Pros:
Melbet can be used on a mobile device
The brand offers several top-rated betting sections
You can use a professional customer support department
Melbet Cons:
Sometimes, accessing the iGaming platform requires an alternative link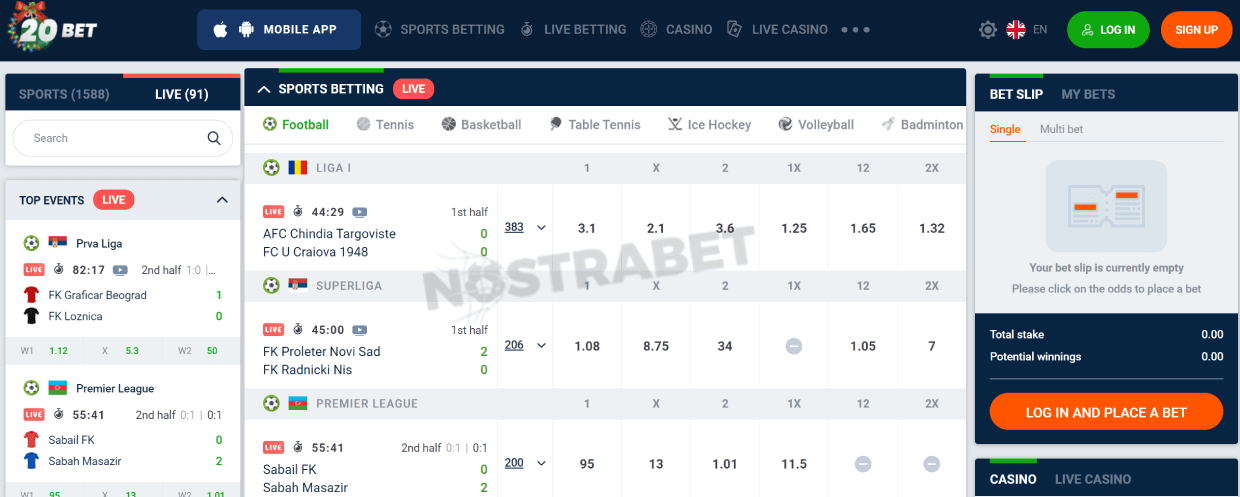 20bet Pros:
Popular online payment options
Interesting betting categories and features
Eye-catching design
20bet Cons:
You won't find any advanced betting sections
Betobet Pros:
One of the best sports betting sections
High odds
The platform offers several odds formats
Betobet Cons:
The design is not that innovative
How do Online Bookmakers Compete in Saudi Arabia?
Online bookmakers in Suadi Arabia compete for new clients by offering better services. Neither of the top-rated betting websites in the country has a license from the local authorities. Hence, none of the brands has a monopoly, which is good for punters because operators always try to improve their offerings.
Which Are The Bonuses Offered by Bookmakers in Saudi Arabia?

The bonuses offered by bookmakers in Saudi Arabia include free bets, reload promotions, cashback, free spins, birthday promotions, and VIP programs. Every Saudi Arabia betting site features different proposals for new and existing clients. Most require a deposit, but iGaming fans might come across no deposit bonuses.

Regardless of which offer Saudi punters decide to test, they must read the terms and conditions. The minimum deposit amount is important, but most offers come with a variety of other requirements that users must adhere to.
Betting Features Offered By Bookmakers in Saudi Arabia
If you are interested in sports betting in Saudi Arabia, you will most likely find the below features.
Cash Out
Cash Out is a standard feature among most online bookmakers in Saudi Arabia. This is the most important option despite not being rare because it allows customers to immediately settle their bets. Sometimes, iGaming operators might offer several Cash Out variations.

 

Live Betting
Wagering on live sports events is something that punters from Saudi Arabia do all the time. Hence, every online bookmaker in the country allows its customers to use a separate live betting section. This thing is also known as In-Play, and it usually offers new markets and odds that change every couple of seconds.

 

Live Streaming
If you want to bet on sports and watch the match in real-time, you need to find a bookie that offers a Live Streaming option. Although it is rare, this feature is slowly finding its way into most bookmakers. It may not provide any special benefits, but the fact that punters can watch a sports event as it unfolds is always a plus.

 

Statistics
Some of the world's most advanced sports betting websites offer different kinds of betting statistics. Once you look at some of the Saudi Arabia betting tips, you can also check the statistics and decide the team you want to bet on.
Payment Solutions For Online Betting in Saudi Arabia
Since neither of the top-rated betting websites in Saudi Arabia is exclusively available in the country, punters can access a wide range of payment alternatives. Most top-rated brands feature a mixture of e-wallets, credit/debit cards, and cryptocurrencies. Bookmakers and casinos can sometimes offer bank transfers and even special mobile payments.
Although most of the big names in the business offer the Saudi riyal, there are companies where you can only use USD and EUR. Most of them won't require you to pay any fees when making a deposit, but exceptions exist. That's why it is crucial to learn more about the online payment process before making a transaction.
---
Can Bettors From Saudi Arabia Use Mobile Devices For Online Gambling?
Yes, bettors from Saudi Arabia can use mobile devices for online gambling. Since betting on the go is popular in every country, the leading bookmakers and casinos invested a lot of funds into their mobile services. Consequently, most of the operators featured above offer mobile apps for Android and iOS.
Downloading and installing mobile apps on your phone or tablet requires you to complete several steps. Since some people are unwilling to go through this process, they prefer using the operator's mobile website. Most iGaming operators try to make a mobile copy of their desktop website, which means punters won't miss out on anything.
Are Online Casinos Accessible in Saudi Arabia?
Yes, online casinos are accessible in Saudi Arabia. Since it is one of the few places where every form of gambling is illegal, people don't have access to any local online betting websites. However, this doesn't mean there aren't online casinos at all because most international betting companies offer a casino section.
Online casinos in this Asian country usually provide locals with slots and table games. Some of the best casinos in Saudi Arabia are also known for providing users with a Las Vegas-like experience from the comfort of their homes. This is possible thanks to the games with real dealers.
The Go-To Sports For Online Betting in Saudi Arabia
Sports betting is popular in Saudi Arabia, so most betting platforms offer fully-fledged sportsbooks. Although there are loads of options to choose from, some are more popular than others.
Football
Like most countries in the region, football plays a vital role in Saudi Arabia, so it shouldn't come as a surprise it is the most popular sport in the country. Users often read Saudi Arabia football betting tips before wagering on their favourite team, especially if it is from the Saudi Professional League.

Although the domestic championship offers exciting matches, some bettors prefer the big European competitions. Consequently, online bookmakers available in the country allow bettors to stake on the EPL, Serie A, Bundesliga, La Liga, and other popular soccer competitions.
Basketball
The Saudi Premier League may not be as popular as the NBA, but it features some of the best players in the world. Basketball is an important sport for the country, so it shouldn't be surprising people bet on it. Needless to say, online bookmakers know that this sport has many fans in Saudi Arabia, so they offer them more markets and better odds.

It should be noted that the Saudi Arabia men's national team is considered one of the best in the region. That's one of the reasons why this sport is popular in the country.
Cricket
If you get bored of reading the Saudi Arabia Professional League betting tips and want to try a new sport, definitely check the cricket betting options. Although this sport is not as popular as in India and Pakistan, cricket has its fans. The Saudi Arabian Cricket Federation is responsible for the different events in the country.
---
The Bettor From Saudi Arabia
Online bettors in Saudi Arabia are usually young men who know how to use things, such as VPNs and alternative links.

These safety measures are essential because betting is illegal in this Arab country. There are no land-based casinos and betting shops, so the only way to wager is via one of the international iGaming operators.
---
Frequently Asked Questions
Is online betting legal in Saudi Arabia?
No, online betting is illegal in Saudi Arabia.
Are there any taxes for Saudi Arabian players on their winnings?
No, there are no taxes for Saudi Arabian players on their winnings because gambling is illegal.
Can I open an account and play with the Saudi riyals (SAR)?
Yes, you can open an account and play with the Saudi riyal, but some iGaming sites do not offer this currency.
Are there any betting restrictions for Saudi Arabia players?
Yes, there are numerous restrictions for Saudi Arabia players because of the local laws.
Can you bet on horse racing in Saudi Arabia?
No, you can't bet on horse racing in Saudi Arabia, even though this sport is popular in the country.
How can you place bets using a mobile phone in Saudi Arabia?
To place bets using a mobile phone in Saudi Arabia, you need to download an app for Android and iOS or use a given bookie's mobile site.
---
Conclusion
Saudi Arabia is one of the richest countries globally, which automatically makes it an attractive market for every business. However, online and land-based betting is illegal, which means customers need to be careful if they want to use such a platform. While it is true that some of the biggest names in iGaming are accessible in the country, locals can get in trouble for using such sites. That's why it is recommended to do everything in your power regarding your privacy before you start wagering.