Best Pakistani Bookmakers
Our review will guide you through the best online bookmakers in Pakistan. Take a look at them on the table below and learn more about gambling in the country.
Top Betting Sites in Pakistan Ranked
Introduction
Pakistan is one of the largest countries in the world in terms of population, which makes it an important destination for foreign companies. Unfortunately, gambling is illegal, following the Prevention of Gambling Act from 1977. As a result, you won't find any land-based casinos or registered bookmakers in the country.
Nowadays, people who want to use an online betting website in Pakistan need to find a gambling operator registered outside the country. Fortunately, this review will point out five of the most impressive brands that accept players from Pakistan and several important things about betting in the country.
---
Facts About Betting in Pakistan
If you are interested in online betting in Pakistan, here are a few things that you should be aware of.
Horse race tote betting is legal
Currently, the only legal form of betting in Pakistan is the horse race tote. In other words, you can't use an online bookie or a casino registered in this Asian country.
Pakistani iGaming fans will probably need to use alternative links or VPNs for some sites
Since gambling is illegal, some top international betting companies might be blocked in Pakistan. Hence, locals have to use mirror links or VPNs to access them.
There aren't any online casinos or bookmakers with a license from the country
Some places where online betting is illegal usually have their own regulating authorities that can permit some brands, but Pakistan is not one of them. When writing this article, there are no iGaming sites registered in the country.
Sometimes, online bettors might not have the chance to use the Pakistani rupee
Despite being an important market for many online betting operators, not all of them offer local currency. Hence, iGaming fans from Pakistan might need to make transactions in other currencies.
Bettors might have problems if they are caught betting
One of the big problems that iGaming fans must keep in mind is getting in trouble. Pakistan's gambling laws are strict, so punters should be careful.
Online bettors shouldn't use their credit/debit cards or bank transfers
Although these payment options are popular in Pakistan, usually, it isn't a good idea to use them because the authorities can track your transaction.
Pakistan's Gambling Laws

Although the first gambling law in the country dates from 1867, the latest one is called the Prevention of Gambling Act, and it was introduced in 1977. It does not explicitly refer to online betting, but all forms of gambling are prohibited. That's why you won't find any Pakistan betting site. As mentioned earlier, the only exception to this rule is tote betting on horses.

Since iGaming is illegal, Pakistani online bettors have to use foreign betting websites. The good news is that they do not need to pay any taxes on their winnings, which is a problem in some countries.
The Five Leading Online Betting Sites in Pakistan
Finding the best betting site in Pakistan is a challenge, even for experienced punters. Hopefully, the list below will help you decide which top brands are worth it.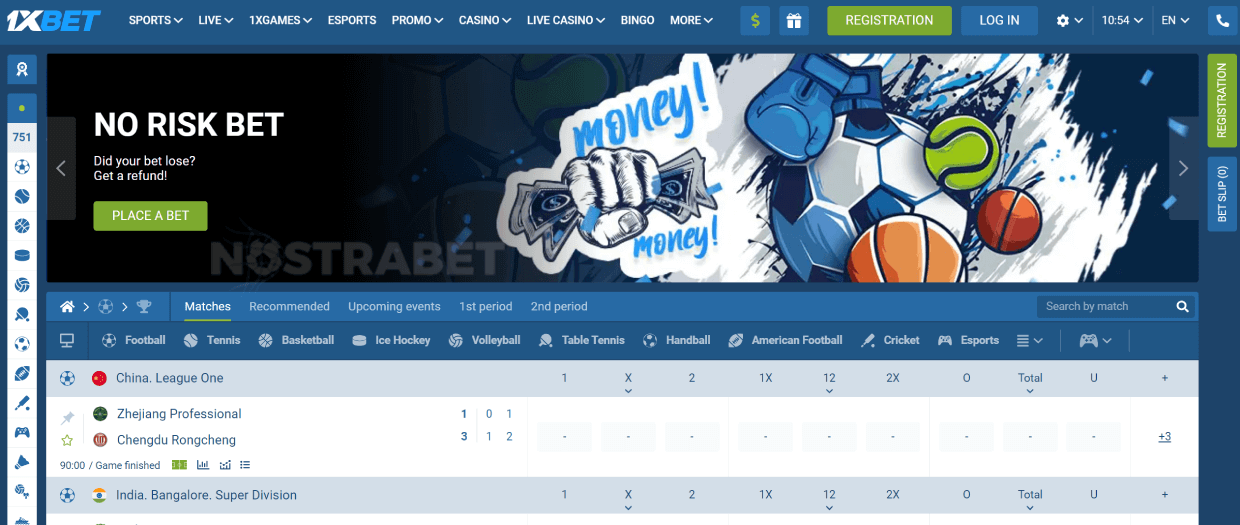 Pros:
One of the largest selection of betting sections
An impressive array of bonuses
Handy features
Cons:
Pakistani punters have to use a mirror link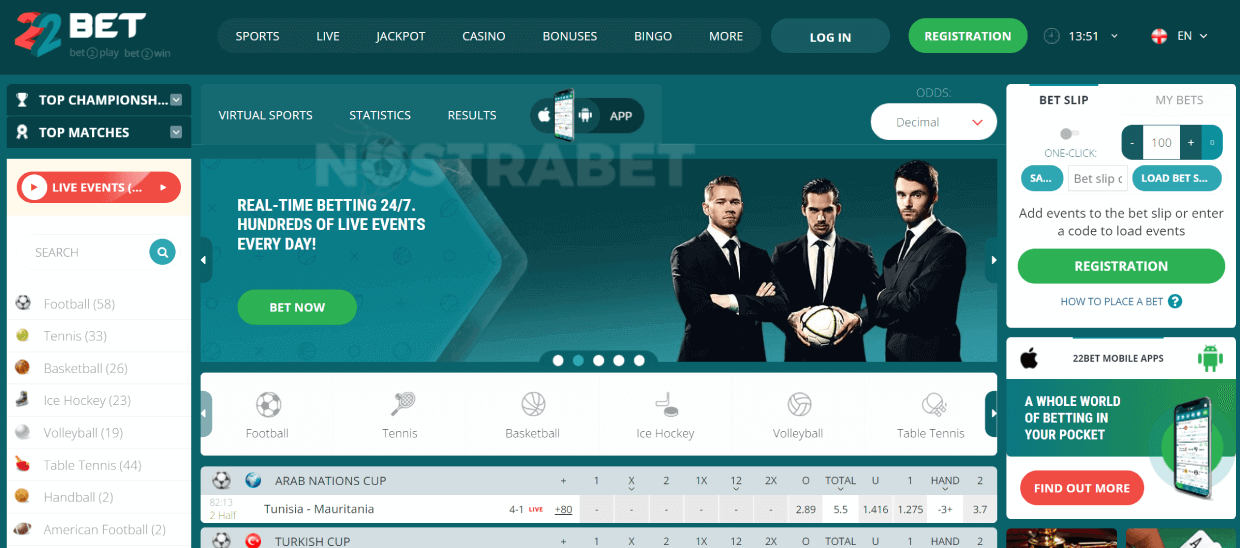 Pros:
The brand offers most of the popular betting sections
22bet offers several odds formats and language options
You can bet on the go
Cons:
There aren't any detailed betting guides

Pros:
The platform focuses on most of the things popular in Pakistan
Parimatch is a big name in eSports betting
Punters can avail themselves of several features
Cons:
The site does not offer a lot of bonuses to Pakistani bettors
Pros:
You can use cryptocurrencies for online betting
Stake.com is home to an online casino and a sportsbook
You can participate in tournaments
Cons:
The iGaming operator does not offer that many betting sections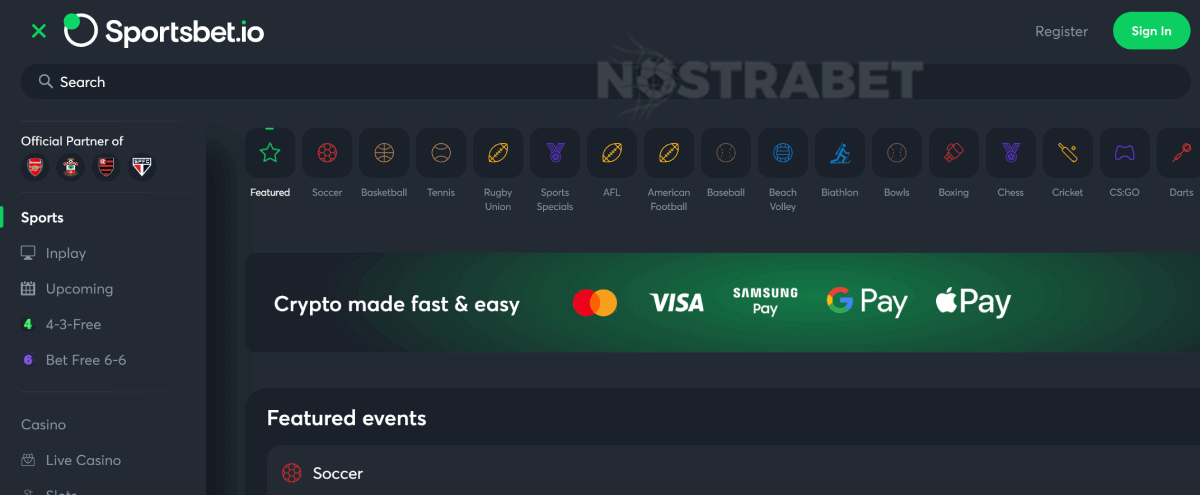 Pros:
Crypto payments
Advanced sportsbooks and casino sections
Quality customer support department
Cons:
No detailed guides for inexperienced bettors
Does One of The iGaming Operators Have a Monopoly in Pakistan?
No, none of the iGaming operators has a monopoly in Pakistan. The country does not have a gambling commission, so neither of the Pakistan betting sites mentioned above are licensed. This means that it is up to them to find a way to reach out to as many potential customers as possible.
Can Pakistani Online Bettors Use Bonuses?

Yes, Pakistani online bettors can use bonuses because most brands available in the country offer various promotions. Despite being a lucrative market, most operators are yet to develop special offers for this region. In other words, they give local iGaming fans access to the same proposals available in other countries.

Speaking of bonuses, newly-registered punters from Pakistan usually have the chance to use a welcome bonus. Whether you choose one of the betting exchanges sites in Pakistan or a regular bookie, this offer will give you additional funds. Some brands also offer cashback, free bets, and various casino offers, such as free spins and VIP clubs.

Every online betting promotion has special rules that players must adhere to. That's why it is advisable to skim through them before you start betting.
Betting Features And Options Offered by Online Bookmakers in Pakistan
Once you look at some Pakistan betting predictions and choose a bookie, you might come across the following betting features and options.
Live Streaming
Whether you want to punt on cricket or other popular sports, you should find a bookie with a Live Streaming option. The latter allows players to watch matches in real-time. Apart from enhancing your betting experience, this helps you keep track of numerous important details.

 

Cash Out
This feature for Pakistani online bettors allows them to walk away from a wager when they want to. Instead of waiting for a market to settle, online punters can use Cash Out and receive a portion of their potential payouts. The amount depends on how likely it is to predict the specific match.

Although Cash Out is available for most betting markets, there might be some exceptions. That's why it is recommended to learn more about this feature before you start using a given iGaming operator.

 

Live Betting
Pakistan is one of the countries where sports betting has loads of fans. Consequently, iGaming operators who want to accumulate many clients need to have a live betting feature. Apart from giving you access to events that take place in real-time, some bookies also offer live animations and different stats. You can use those things to your advantage when deciding which market to bet on.

 

Build a Bet
Suppose one of the available markets does not seem interesting enough. In that case, you can always use a feature known as Bet Builder. It will let you create your own bet by adding several markets. Although this will make the event more difficult to predict, it will increase the total odds.
How Can Online Bettors in Pakistan Make Payments?
Online bettors in Pakistan can make payments using all popular payment solutions found online. Most bookmakers available in the country do not offer exclusive deposit options for Pakistani punters. Therefore, those who read the latest Pakistan betting tips and decide to bet online will access the usual options. This includes e-wallets, cryptocurrencies, credit/debit cards, and the good old bank transfers.
Although most punters prefer using credit and debit cards, it is advisable to use e-wallets or digital currencies. If you use your bank account information, your transaction might be blocked because iGaming is illegal in Pakistan.
As for the currencies, some bookies offer the Pakistani rupee, whereas others only have USD and EUR.
---
Can People Use Their Mobile Devices For Betting in Pakistan?
Yes, people can use their mobile devices for betting in Pakistan. Most of the top-rated iGaming operators offer optimized mobile websites that can be accessed using every browser. Although those things are easy to use, some people prefer to access a mobile app for Android and iOS. That's why some big gambling names offer an online bet app in Pakistan. Due to legal problems, most of them are not available on Google Play and the App Store unless you change your location.
There are some exceptions, but most apps and betting websites are usually the same. They allow mobile clients to avail themselves of everything available to their desktop counterparts. Yet, some apps might offer extra features or even special bonuses.
Can You Use Online Casinos in Pakistan?
Yes, you can use online casinos in Pakistan, but none operate legally. Since gambling is not allowed in this Asian country, people interested in online casinos need to find a site registered elsewhere. Fortunately, most top-rated bookmakers also have casino sections, so there is no need to use two sites.
Online casinos are mainly famous for their slots and games with real croupiers. However, you can also find jackpot titles, scratchcards, keno, bingo, and poker. Sometimes, casinos also organize tournaments that allow people to compete for impressive prizes.
The Top Sports That People Bet on in Pakistan
Below, you can find a list of the top sports online punters in Pakistan bet on.
Cricket
Cricket is definitely the most popular sport in Pakistan, as well as in several other countries near it. That's one of the reasons why you can find several world-class cricket betting sites in Pakistan.

Apart from punting on the country's national team, the Pakistan Super League is often the preferred option for online bettors. This is among the most prestigious cricket competitions globally that attracts loads of clients.
Field Hockey
The Pakistan Hockey Super League is a place where punters can wager on some of the best teams in the country. Even though Field Hockey might not be among the biggest sports globally, it has millions of fans in Pakistan. That's why some of the bookmakers available in the country often add more options for this sport than usual.
Polo
This is an exciting sport in online betting because you may not find it on every bookmaker. Fortunately, the brands available in Pakistan will most likely give you access to it.

Although there are several Polo competitions worldwide, the ones in Pakistan are usually among the most popular options for bettors. The Shandur Polo Festival, for example, is one of the biggest ones n the country. It is an annual event that takes place from 7 to 9 June.
Squash
Squash is a sport that might seem strange at first, but it has loads of fans from this part of Asia. Naturally, it is often among the go-to options for online bettors in Pakistan and several countries near it.

There are usually at least a couple of Squash events to wager on. For example, users may have the chance to bet on the Pakistan International Squash Tournament.
Football
Of course, football is also a really popular sport in the country and everywhere else worldwide. Locals often wager on the English Premier League and other top-tier competitions. Of course, some Pakistani iGaming fans prefer to focus on the Pakistan Premier League, which is the country's most prestigious football league.
---
The Pakistani Bettor
The legal status of online betting in Pakistan pushes people who want to bet from the comfort of their homes to be innovative. Hence, most online bettors are in their 20s or 30s, and they know how to access sites that are not accessible in their country.

Online casinos have their share of fans, but most bettors from Pakistan definitely prefer sports. Things such as cricket, field hockey, and football have millions of fans from all age groups.
---
FAQ
Is online betting legal in Pakistan?
No, online betting is illegal in Pakistan.
Are there any taxes for Pakistani players on their winnings?
No, there are no taxes for Pakistani players on their winnings.
Can I open an account and play with the Pakistani Rupee (PKR)?
Yes, you can open an account and play using Pakistani Rupee, but this is not always an option.
Are there any betting restrictions for Pakistani players?
Yes, Pakistani players are not allowed to participate in gambling activities because it is illegal.
Is mobile betting available in Pakistan?
Mobile betting is available in Pakistan because most bookies and casinos offer a stand-alone app.
Can I make a cryptocurrency deposit while using an online bookie in Pakistan?
Yes, you can make a cryptocurrency deposit while using an online bookie in Pakistan, as long as this payment option is available.
---
Conclusion and Rating
Despite being one of the largest countries in terms of population, Pakistan is yet to legalize online betting. For now, people who want to have fun and bet on sports will need to find a bookie registered elsewhere. Fortunately, many industry-leading names are accessible in Pakistan, even for people who don't use a VPN. As a result, this hobby is gaining more popularity by the day.