Which are the best bookmakers in Morocco?
The top online betting sites in Morocco are presented in the table below. You can learn more about their bonuses and features by reading our expert reviews and analyses.
Top Betting Sites in Morocco Ranked
---
Betting in Morocco
Morocco is a country located in North Africa where gambling is legal. According to some sources, the first land-based casino was created in 1952 in Marrakesh. Besides casinos, horse racing is also a popular hobby that attracts loads of people.
Despite the fact that gambling is legal and regulated, there are no laws that target online punting. As a result, punters have the chance to experience some of the best iGaming operators in the world. With that being said, let's go over several essential things you should be aware of before choosing the best sports betting sites in Morocco.
Facts Related to Betting in Morocco
Like any other country, Morocco has its specifics regarding betting, so let's check some of them.
Although Islam is the dominant religion in the country, gambling is popular
Unlike most other countries where Islam is the dominant religion, Morocco is a place where people like gambling. This explains the number of casinos and bookmakers that they can choose from.
Most iGaming sites accept players from Morocco
Online betting is not regulated in the country, so players usually need to use a foreign iGaming operator. Fortunately, most of them accept players from Morocco.
The minimum gambling age in the country is 18
If you are interested in Morocco sports betting or casinos, you must be at least 18 years old.
You should be able to make a deposit using the Moroccan Dirham
Although some iGaming companies might not allow their clients to utilize this payment solution, customers will often come across the Moroccan Dirham.
Horse racing is really popular in the country
Like in other countries, horse racing is a popular sport with many fans in Morocco. Hence, it is often the go-to option for online bettors.
Sometimes, online punters in the country might need to use a VPN
Even though most Moroccans shouldn't have problems with online betting, there are cases where they have to use a VPN. The latter will help them hide their IP address and access all sorts of sites.
Are There Gambling Laws in Morocco?

Yes, there are active gambling laws in Morocco. In fact, land-based betting in the country has been regulated since 2002, making it one of the few places in Africa where you can legally play casino games and wager on sports. However, the gambling law does not include online betting, which means locals can access international iGaming operators.

Interestingly, Morocco does not have a gambling authority or a licensing system. This is one of the reasons why so many international online betting platforms want to offer their services.
Six of The Best Online Bookmakers in Morocco
Below, you can find a list of the best betting sites in Morocco that you can put to the test.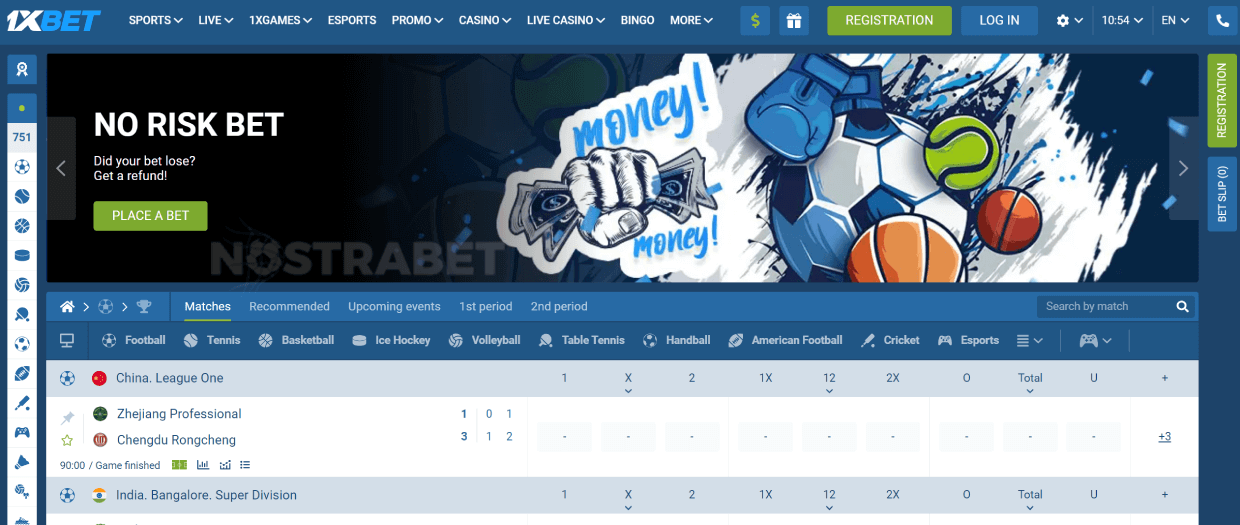 Pros:
One of the largest selections of betting sections
Mobile apps
Good betting features
Cons:
You need an alternative link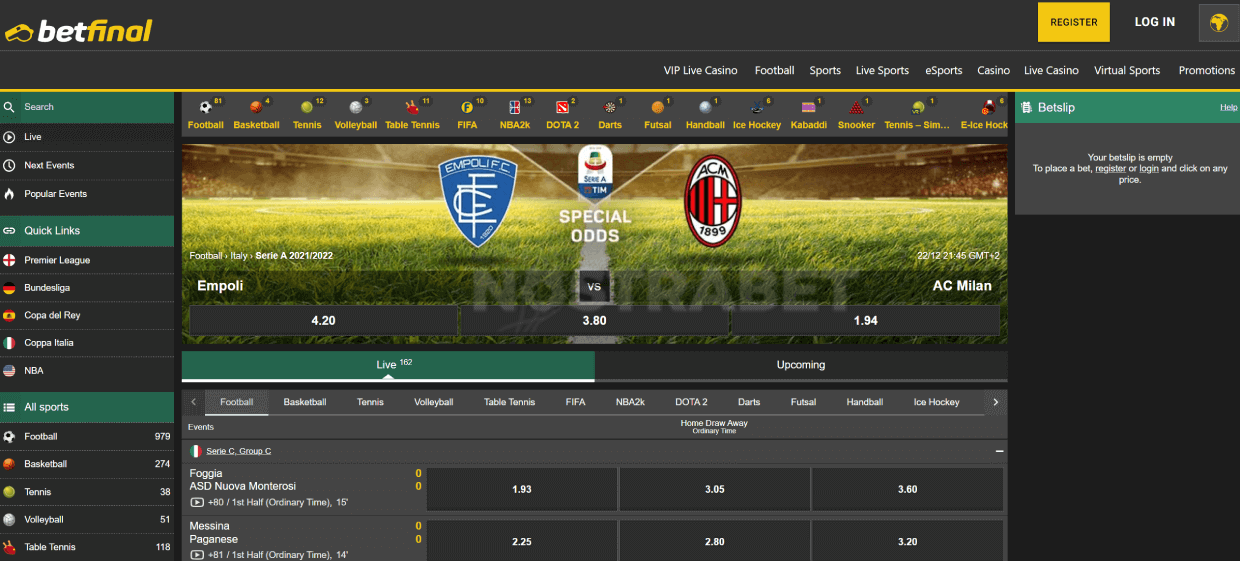 Pros:
Excellent range of promotions
Easy-to-use interface
Plenty of betting sections for all kinds of bettors
Cons:
The design could be more interesting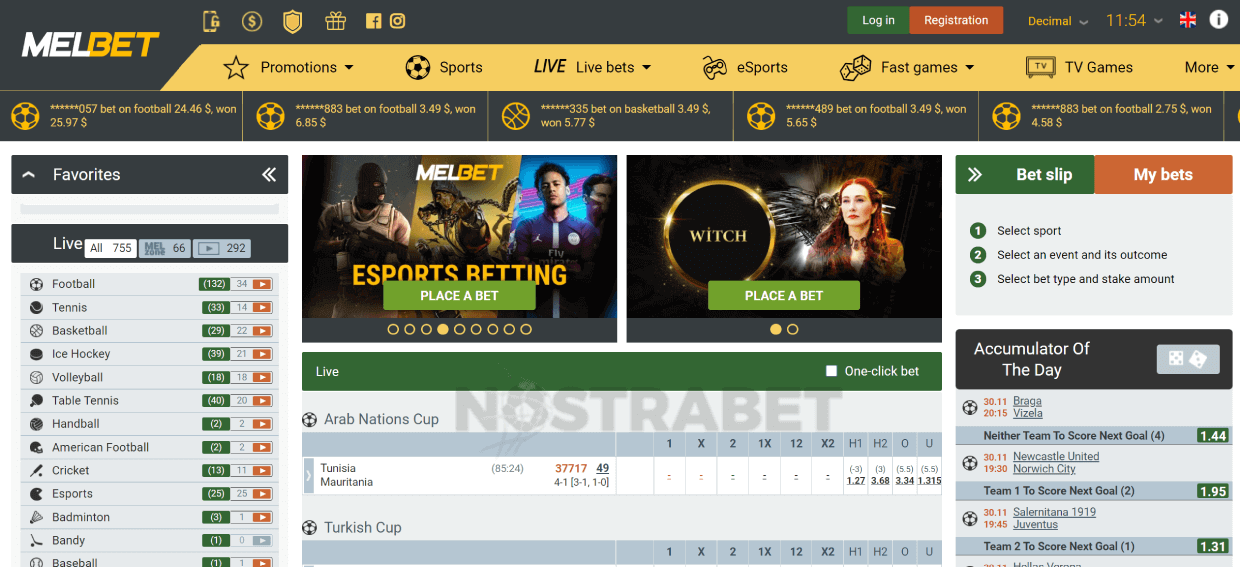 Pros:
A large number of betting categories
Professional customer support service
All sorts of bonuses
Cons:
Accessing this iGaming platform is not always easy
Pros:
This bookmaker focuses on Morocco and the other countries in the region
You can bet on sports and experience several different betting sections
The brand offers intriguing payment solutions
Cons:
No proper casino section
Pros:
A wide range of betting sections
The platform has an old and a new version
Multiple language options
Cons:
No in-depth betting guides
Pros:
Betobet is accessible to Moroccan iGaming fans and offers several language options
Various online payment options, including cryptocurrencies
You can play all sorts of casino games and use different odds formats
Cons:
You probably won't find any betting guides
Which Online Bookmakers Compete in Morocco?
All of the online bookmakers mentioned above compete in Morocco because local punters can access them. Before you choose the top betting site in Morocco, it is essential to note that a state-owned brand is accessible in the country. Although it holds a monopoly because it is the only licensed iGaming operator in Morocco, this operator offers limited betting options. Consequently, most punters use international betting sites.
Do Online Bookmakers Offer Bonuses For Moroccan Bettors?

Yes, online bookmakers offer bonuses for Moroccon bettors, such as free spins, reload promotions, cashback, VIP clubs, free bets, Accumulator boosts, and no deposit rewards. Keep in mind that most online betting promotions have special conditions users must adhere to. Usually, they require clients to make a deposit, place a bet or verify their account. Furthermore, most offers that give some sort of cash prize will require you to complete a rollover requirement. This means you have to use that amount of money several times before you can withdraw it.

Always read the full bonus Terms and Conditions once you start using one of the Morocco betting sites listed above.
Betting Features And Options Offered By Bookmakers in Morocco
Everyone interested in the best betting sites in Morocco probably wants to know more about the available betting features in the country. Although each iGaming company has its own selection of options, there are some things that you can find on most websites.
Cash Out
Online bettors in Morocco love sports, which is why the top bookies in the country need to offer Cash Out. This is a feature wherein you can take your money out before the game you've wagered on is over. Thanks to Cash Out, you can manage your money and have more control of your bets.

 

Live Streaming Services
Since online bookmakers in Morocco want to gain loads of customers, they usually offer one of the most sought-after features in the business. One of them is Live Streaming, which plays an integral part in every sports betting platform. This option gives punters the opportunity to watch sports events as they unfold and bet on them.

 

In-Play
In-Play is also known as Live Betting. It is an option you will find on every popular Moroccon online gambling operator. Although some live betting sections are better than others, this feature allows punters to stake different live events. In other words, they can access new markets and dynamic odds.

 

Bet Builder
Despite not being as famous as the other options on this list, Bet Builder is an exciting feature used by punters worldwide. Some of the leading gambling sites in Morocco offer this option, which means customers can combine different markets from one event. Even though this makes it even more challenging to predict, Bet Builder increases the total odds.
Which Are The Payment Options Used For Online Betting in Morocco?
The payment options used for online betting in Morocco include all of the popular deposit and withdrawal solutions found among the leading iGaming operators. Punters usually have access to popular e-wallets, bank transfers, and credit card payments in Africa. In some cases, they can even make transactions using digital currencies, such as Bitcoin and Ethereum.
Once you check some of the best betting sites in Morocco, you will see that they offer a hassle-free payment process. Making a deposit usually takes a couple of seconds, regardless of which payment option you're using. Every online casino/bookmaker has its specific rules regarding withdrawals. With that being said, most platforms offer relatively fast transactions that take a couple of hours.
The top betting sites in Morocco allow people to use the local currency called Morrocan Dirham. Nevertheless, punters can also make USD, EUR, and every famous currency transaction.
---
Mobile Betting in Morocco
Besides using their computers for online betting, Moroccan iGaming fans have the option to bet on the go. Most of the leading names in this business in the country offer their users the chance to download and install mobile applications for Android and iOS. However, some of Morocco's best sports betting sites might only provide a mobile website.
If you decide to use a mobile app, you should be careful because it may not be accessible on Google Play and the App Store. Sometimes, Moroccan iGaming enthusiasts have to get an apk file.
Can Bettors in Morocco Access Online Casinos?
Yes, bettors in Morocco can access online casinos because almost every big name in the betting business offers a casino section. Even though iGaming operators do not create their own games, they provide punters with many options. If you read the analysis from a popular Morocco betting expert, you will see that some casinos may offer thousands of titles. This means you can experience the latest games in the online casino industry.
Slots and table games usually dominate this section, but some brands offer other options. For example, you can often play games with real dealers, scratch cards, bingo, keno, and poker. The latter even has its own clients, allowing iGaming fans to compete against each other and win fantastic prizes.
Which Are The Popular Sports Among Online Bettors in Morocco?
The popular sports among online bettors in Morocco are listed below.
Football
Football plays a vital role for many African countries, and Morocco is not an exception. People in the country have the chance to wager on every popular soccer league in the world. Of course, they can also read professional Morocco soccer betting tips and wager on matches from the Botola and other football leagues.
Handball
Handball is not the most popular sport regarding online betting, but it is huge in Morocco. Hence, every top iGaming platform in the country allows punters to wager on the Morocco Handball League. Some bookmakers even offer special rewards for users who wager on this sport.
Golf
Unsurprisingly, golf is a trendy sport in Morocco. Although most iGaming operators don't offer many betting options for this sport, the brands that operate in the African country are different. Besides the popular events in the US, they also allow locals to wager on the Hassan II Golf Trophy.
Tennis
The Morocco Open might not be a part of the Grand Slam, but this doesn't mean people don't bet on it. Every online bookie available in the country allows people to access all of the events held in Morocco. Furthermore, they give bettors access to every popular tennis tournament worldwide.
Basketball
The Royal Moroccan Basketball Federation plays a vital role in this sport in the country. Basketball is often one of the go-to options for online bettors because of the things it offers. Besides punting on the NBA, bettors in Morocco can wager on Division Excellence, which is the top league in the country.
Athletics
Athletics is popular in North Africa, so it shouldn't be surprising this sport has plenty of fans in Morocco. Sadly, it doesn't offer the same number of markets and events as the others on this list, reflecting its popularity.
---
The Moroccan Bettor
The average Moroccan bettor is usually a male, and he likes to punt on sports. Football and Golf are among the most popular sports in the country, so many people bet on them.

Despite online bookies' popularity, some iGaming fans also like casino games. That's why the biggest platforms in the country also have a casino section.
---
FAQ
Is online betting legal in Morocco?
Yes, online betting is legal in Morocco because the current gambling laws do not regulate it.
Are there any taxes for Moroccan players on their winnings?
No, there are no taxes for Moroccan players on their winnings.
Can I open an account and play with Moroccan Dirham (MAD)?
Yes, you can open an account and play with Moroccan Dirham, but only a few online bookies offer this currency.
Are there any betting restrictions for Moroccan players?
No, there are no betting restrictions for Moroccan players, other than they need to be over 18 years old.
Do I need to read Morocco betting tips before I start wagering?
No, you don't need to read Morocco betting tips before you start wagering, although they could help a lot.
Is online poker legal in Morocco?
Yes, online betting is legal in Morocco because there is no legal framework for this casino game.
---
Our Verdict About Betting in Morocco
Besides being one of the most beautiful countries globally, Morocco is also a place where you can play casino games and bet on sports. If you are not a fan of land-based betting, you can use one of the many online betting websites. Although the local government does not regulate them, there are no laws against these platforms. Consequently, local punters can access some of the leading gambling brands in the world.