Top Bookmakers in Malaysia
Our table shows the best betting sites in Malaysia. These are the top bookmakers online that accept players from Malaysia. Compare their offers and see which is the best choice for you.
Top Betting Sites in Malaysia Ranked
---
Malaysia and Betting
Malaysia is a country in Southeast Asia with over 32 million people. It is one of the most developed countries in the region, but things are not looking great regarding gambling. Since most of the population is Muslim, Malaysia gambling law is strict and does not allow online bookmakers/casinos. With that being said, you can punt on horse racing.
Which Are The Most Interesting Facts About Betting in Malaysia?
The most interesting facts about betting in Malaysia are listed below.
The government doesn't grant licenses to foreign iGaming sites
Malaysia is one of the countries that does not have a gambling authority that issues licenses. That's why you won't find any Malaysia betting website for sports and casino games.
Some of the current gambling laws are old
Although there were some minor changes, the current gambling laws are old. This is another reason why you won't find online bookies and casinos.
You can punt on horse racing and lotteries
Despite the lack of proper iGaming operators, Malaysian punters can wager on horse racing. Furthermore, they can participate in the lottery.
You can find a lot of sites that accept MYR
Some online betting platforms allow their clients to make payments using several currencies, including MYR.
The legal age for betting is 21
Like other countries, people who want to punt on horse racing need to be at least 21 years of age.
Locals use VPNs and alternative links to access the sites they want
Even though there might be some exceptions, most people in Malaysia who want to use a foreign bookie need a VPN or an alternative link.
The Malaysia betting law

As we've mentioned a few times, the gambling regulations in the country are strict. There are two popular laws called the Common gaming houses Act 1953 and The Betting Act. Neither of them regulates or allows online betting in any form.

The only legal form of betting in Malaysia is to punt on horse races. If you want to put it to the test, you need to go to one of the many race tracks.
Which Are The Best Betting Sites in Malaysia?
The best betting sites in Malaysia are listed below, and they accept players from the country.

Pros
Different betting sections
Easy-to-use payment options
Numerous markets and features for betting on sports
Cons
The desktop site's design might not appeal to some punters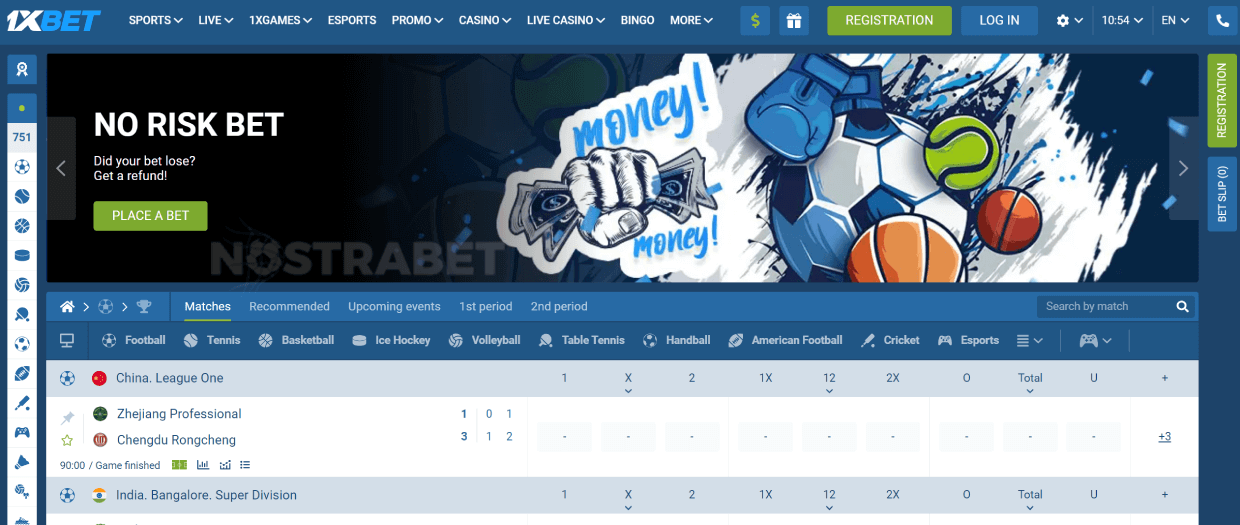 Pros
The number of betting sections is impressive, to say the least
Different bonuses
Popular online payment options, including cryptocurrencies
Cons
Usually, this bookie requires people to use an alternative link to access the things it offers
Pros
Interesting betting options
A popular VIP program
Modern interface that is straightforward to use
Cons
The platform does not support the Malaysian Language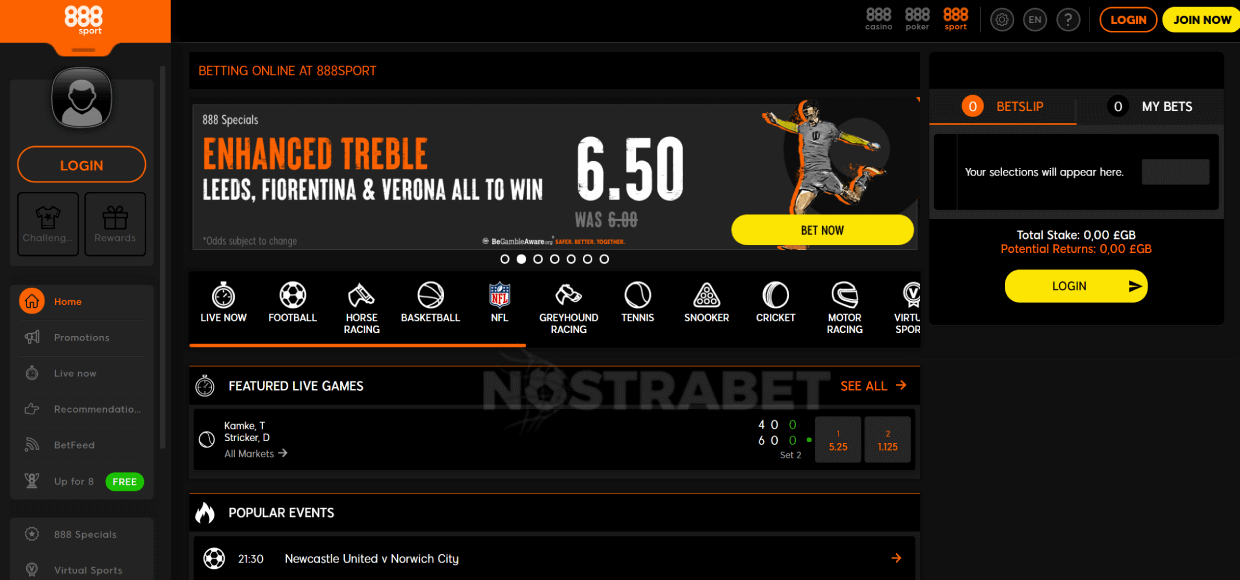 Pros
One of the best sportsbooks
Several bonuses for different sections
Helpful features
Cons
The site's design won't appeal to everyone
Pros
Interesting casino section
A wide range of promotions
Virtual Sports
Pros
All sorts of betting sections
The platform offers cryptocurrencies
BK8 sponsors some of the most notorious sports teams
Cons
You won't find extensive betting guides
The Competition Between Bookmakers in Malaysia
Like any other country, online bookmakers in Malaysia have to compete for every new client. Since Malaysia betting online is not legal, companies do different tricks to make themselves available to local clients. Some use an alternative link, whereas others can be accessed right away.

The good news is that none of the brands has a monopoly over the market. Consequently, iGaming operators are constantly trying to improve their services, which is good for the Malaysian bettor.
Do Bookmakers in Malaysia Provide Bonuses?

Yes, bookmakers in Malaysia provide bonuses in different shapes and sizes. In most cases, every iGaming brand has a welcome promotion whose purpose is to attract new clients. Of course, bookies need to keep their existing clients happy, so they allow them to try out several other bonuses.

Depending on the Malaysia betting company you go to, you can find reload bonuses, free bets, and free spins. Some brands have stepped up their game, which means they can provide you with Accumulator promotions, cashback, and VIP programs. Every online bookmaker and casino in Malaysia has specific Terms and Conditions that players must adhere to.
Which Are The Features and Options Offered By Malaysian Bookmakers?
The features and options offered by Malaysian bookmakers are listed below.
Live Betting
Betting on sports is one of the primary things Malaysian punters are interested in. That's why the leading bookies in the countries offer dedicated live betting sections. This feature is unique because it provides gamblers with the option to wager after a specific sports event begins.

 

Cash Out
If you look at a popular Malaysia betting forum, you will see that most sports punters use Cash Out. This option allows gamblers to withdraw part or the whole stake from a specific event. The idea of Cash Out is to save at least a portion of the money you've used or to avoid waiting until the match concludes.

 

Live Streaming
One of the features that differentiate online bookmakers is called Live Streaming. This is an option used by people who like to watch the specific sports event they bet on. Usually, only the most popular matches offer this feature, but there might be some differences, depending on the platform.

 

Live Animations
Although live streaming is undoubtedly more popular than this feature, it is unavailable for every online betting operator. Fortunately, almost every brand in Malaysia offers its clients different live animations. They can come in handy because they will show you some of the most essential information about the given match.
Which Are The Popular Payment Options Used By Malaysian Bettors?
The popular payment options used by Malaysian bettors are digital wallets and cryptocurrencies. Even though many iGaming websites allow bettors to make transfers using credit/debit cards, some people may not have the option to make payments due to Malaysia betting illegal status. That's why most bookies and casinos offer other kinds of payment solutions.
Usually, iGaming companies allow Malaysians to use their local currency (MYR). The good news is that they provide other kinds of alternatives, such as EUR and USD. Since most of the popular brands in the country are available worldwide, they offer instant deposits and relatively fast withdrawals. However, some betting brands focusing on the Asian market might require you to wait for a few minutes. The good news is that you probably won't come across an online bookie/casino that will charge you a fee for your transaction.
---
Is Mobile Betting Popular in Malaysia?
Yes, mobile betting is popular in Malaysia because many people use smartphones and tablets. Betting on the go is one of the hottest trends in online betting, which explains why bookmakers and casinos focus on it. Even though not every top betting website has a mobile app for Android and iOS, every operator offers a mobile version that is easy to access. Usually, it offers the same sections, features, and options as the desktop site, but thanks to the optimizations, it is mobile-friendly.
Even though some apps are available on Google Play and the App Store, most of them will require you to manually install a separate file. Don't forget to check the app's system requirements because it may not work on every smartphone.
Are There Online Casinos in Malaysia?
Yes, there are online casinos in Malaysia, but they do not have a license from the local government. Like online bookies, the platforms that offer slots, table games, and casino titles with real dealers are now allowed in the country. That's why the platforms accessible in Malaysia are registered elsewhere.
Although online casinos only focus on these games, most platforms also offer a sportsbook. In other words, people interested in matched betting in Malaysia may also have the chance to play casino games using the same website.
The Popular Sports For Betting In Malaysia
Whether you read different Malaysia betting tips or decide to bet on your own, you have to know the country's most popular sports. The list below shows the sports that stand out and the options people can punt on.
Football
If you are interested in legal football betting online, you won't find a land-based operator because Malaysia only offers horse racing. However, soccer is the most popular sport in the country, which explains why people like punting on the EPL and other top-rated football leagues. Besides wagering on popular international competitions, Malaysian bettors can punt on the Malaysia Premier League.
Field Hockey
Field hockey is an exciting sport that has many fans in Asia. Malaysians can often wager on numerous domestic competitions, such as the Malaysia Hockey League. Of course, online bettors also like ice hockey, which is why they can punt on the NHL and other famous leagues.
Badminton
Badminton is another sport with numerous fans in Malaysia. Although it is not one option that offers plenty of markets and features, the bookies in the country usually pay more attention to it because of the Malaysia Open. The latter is one of the biggest badminton tournaments in the world.
Rugby
Another sport that is often among the most popular betting options is rugby. The country's national men's rugby union team is known for being among the best in the region. Needless to say, this has a positive effect on local punters, who are starting to show more interest in this sport.
Volleyball
Volleyball is a popular sport in several countries from Southeast Asia, including Malaysia. Local punters usually have the option to wager on a wide range of events from all over the globe. Even though volleyball is not most punters' go-to option, the sport provides more than enough market and good odds.
Basketball
People interested in betting on basketball usually decide to punt on the NBA because it has the best teams in the world. Although Malaysian punters can also wager on the most popular league in the world, they have access to other options, such as the ASEAN League or the Malaysia National Basketball League.
MMA
Betting on combat sports is not new, especially in some countries in Asia. One of the most popular combats sports globally is MMA, and it has a lot of fans in Malaysia. While it is true that the UFC is the world's most popular MMA league, punters can also wager on other competitions, such as the Malaysian Invasion. The latter includes the best fighters in the country.
---
Malaysian Online Bettors
Since online betting in Malaysia is illegal, people who want to take advantage of the numerous iGaming operators need to use VPNs and other tools.

Hence, most iGaming fans are younger than those who visit the racetracks to punt on horse racing. Of course, this doesn't mean that there aren't any elderly people who wager online.
---
Frequently Asked Questions
Is online betting legal in Malaysia?
No, online betting is illegal in Malaysia.
Are there any taxes for Malaysian players on their winnings?
No, there are no taxes for Malaysian players on their winnings.
Can I open an account and play with MYR?
Yes, you can open an account and play with MYR, but only if the bookie/casino offers this currency.
Are there any betting restrictions for Malaysian players?
Online betting is not allowed in the country, so people have to use alternative links or VPNs.
Can I bet on horse races in Malaysia?
Yes, you can bet on horse races in Malaysia.
Is lotto legal in Malaysia?
Yes, the lotto is legal in Malaysia.
---
Our Verdict
Even though online betting is illegal in Malaysia, people always find a way to enjoy their favourite gambling operators. Thus, some of the world's most popular iGaming operators are accessible in the country.
Malaysia is a place people like all kinds of sports. Although the government allows wagering on horse races, sports, such as football, MMA, and basketball, also have numerous fans. That's why online bookies allow Malaysian bettors to avail themselves of plenty of markets and good odds.