Top Online Bookmakers in Kazakhstan
Here is a table with the top online bookmakers in Kazakhstan. You can take a look on their bonuses, pros & cons and other details.
Top Betting Sites in Kazakhstan Ranked
---
Kazakhstan Betting
Kazakhstan is a country located in central Asia that is notorious for having a fast-growing economy. Furthermore, the ex-Soviet country has many top-tier players across multiple sports, which affects the sports betting industry.
Due to the gambling laws in the country, players have access to land-based betting shops and online betting operators. Although Kazakhstan has a licensing authority, only a few iGaming companies use the local permit. Some of the best betting sites in Kazakhstan are registered elsewhere and accept Kazakh punters.
Betting Facts in Kazakhstan
Before we share some information about the hottest betting platforms in the country, let's check out a few facts about betting in Kazakhstan.
People can access iGaming operators registered in a different country
Despite the local regulating commission, Kazakh punters can pick from many international iGaming operators. In fact, some of the most popular names in the country are not regulated by the laws in Kazakhstan.
Punters need to be over 21 years old to bet
Kazakhstan's minimum gambling age is set to 21 years old. So, anyone below 21 cannot participate in any gambling activities.
The Ministry of Culture & Sport issues the gambling licenses
Unlike some countries with a separate regulating commission, the Ministry of Culture & Sports issues gambling permits in Kazakhstan.
Following the gambling laws in 2007, land-based betting is only allowed in Kapshagay and Schuchinsk
The gambling laws in 2007 affected land-based betting in Kazakhstan because they changed many things. According to the cities of Kapshagay and Schuchinsk were the only places where gambling was legal.
Most iGaming operators have several language options, including Kazakh and Russian
Since most iGaming operators are available in several countries, they offer multiple language options. Apart from English, most brands provide Kazakh and Russian.
KZT is one of the more popular currencies in iGaming
Although some bookies may not offer it, Kazakhstan's best betting sites have several currencies, including KZT.
Kazakhstan and The Gambling Laws

As mentioned earlier, Kazakhstan is one country with a legal framework regarding betting. In theory, the operators that want to work in this jurisdiction need to obtain a license that lasts 10 years. Although some bookies may have a permit, most brands are registered elsewhere, but they accept players from Kazakhstan. The gambling law in the country was introduced in 2007 and went through minor changes over the years.
Which Are The Six Best Gambling Sites in Kazakhstan?
The six best gambling sites in Kazakhstan are listed below, and all of them accept players from the country.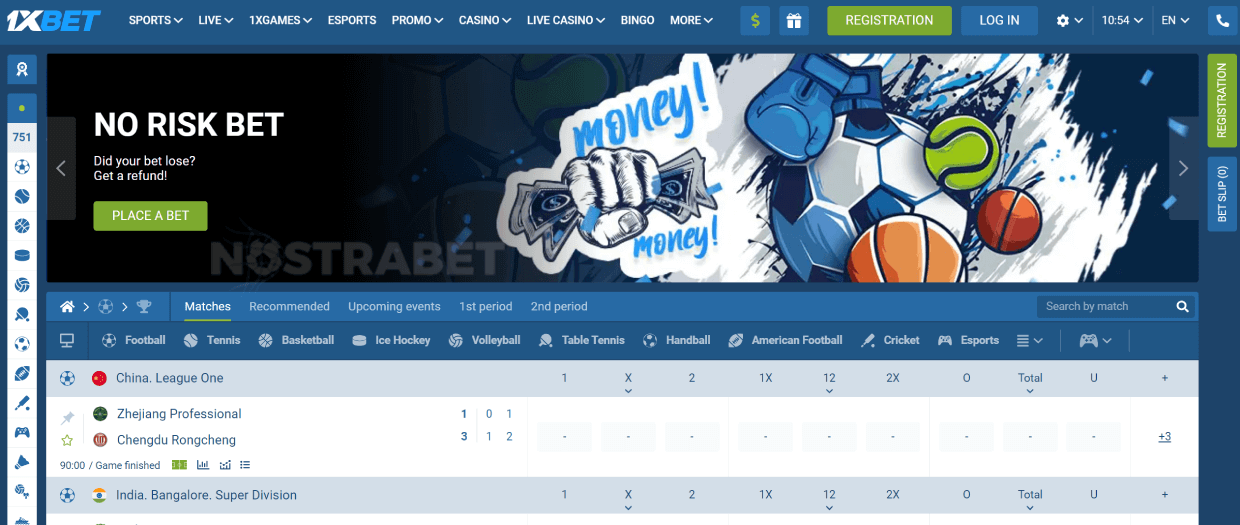 Pros:
One of the most extensive lists of betting sections
The platform offers the best features
Mobile apps that you can use to bet on the go
Cons:
Not that many betting guides
Pros:
One of the best eSports betting platforms
A solid range of markets
Interesting promo section
Cons:
The bookie doesn't have a lot of betting guides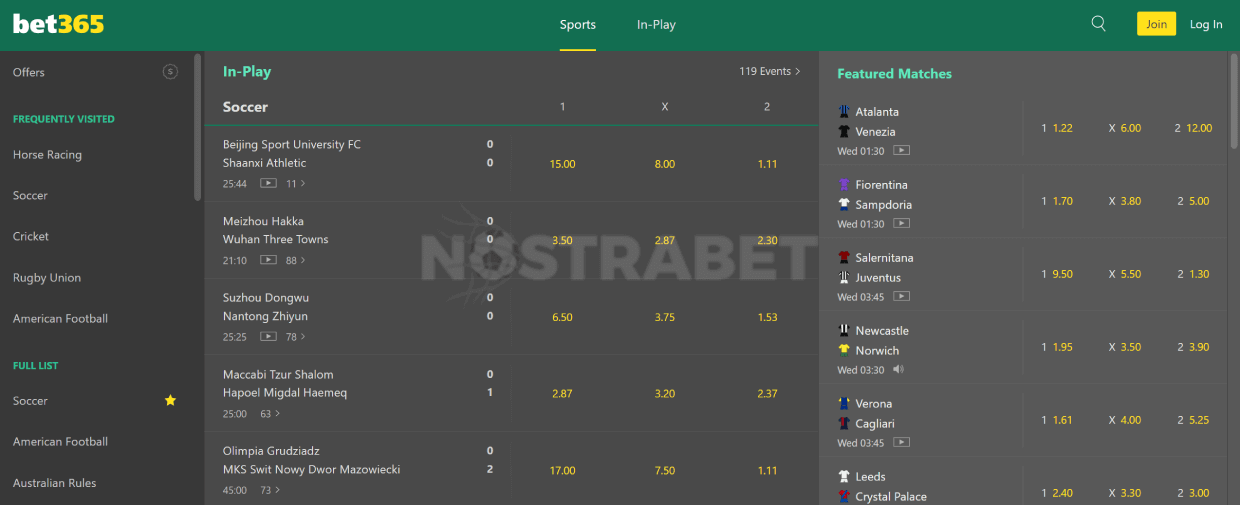 Pros:
Excellent sportsbook and casino
Top-notch customer service
Mobile apps for Android and iOS
Cons:
Not that many betting sections

Pros:
One of the best iGaming sites in the region
An interesting sportsbook
There are several betting categories
Cons:
Despite being easy to use, Parimatch's design won't be everyone's cup of tea
Pros:
Top-notch design
One of the best selection of betting markets
Experienced customer support department
Cons:
No betting guides for newcomers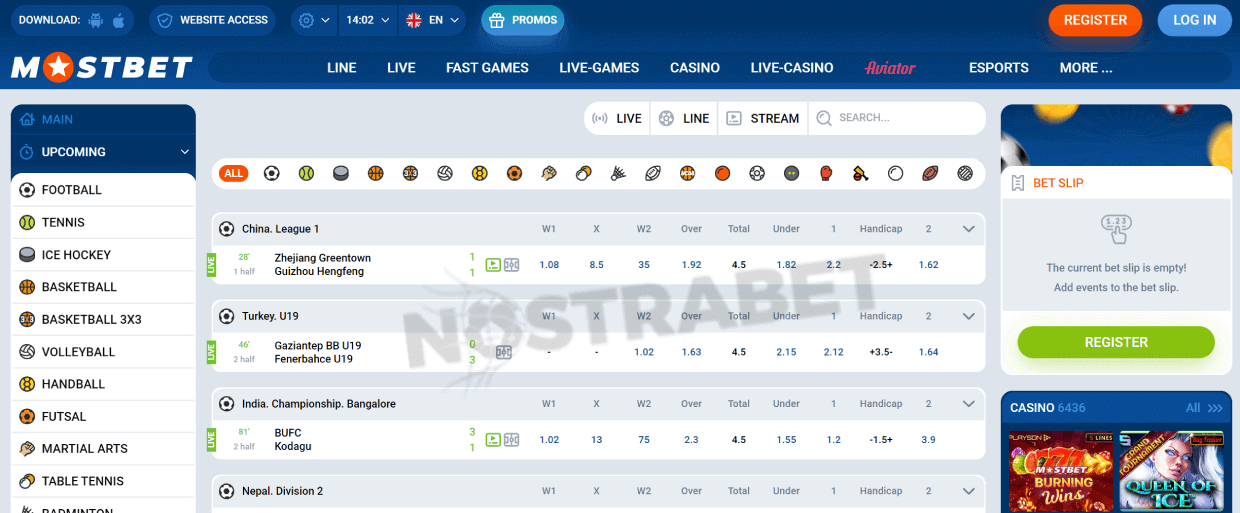 Pros:
Interesting betting sections
The platform accepts cryptocurrencies
Mostbet has several years of experience
Cons:
The bookie's design is not that appealing
Does One of The Online Bookies Have a Monopoly in Kazakhstan?
No, neither of the online bookies has a monopoly in Kazakhstan. Although the iGaming companies with a license from the government are more appealing to some bettors, they don't have a monopoly. In fact, most online bettors in Kazakhstan prefer bookies and online casinos registered elsewhere because they usually offer more sections, markets, and features.
Do Online Bookmakers in Kazakhstan Offer Bonuses?

Yes, online bookmakers in Kazakhstan offer bonuses. Truth be told, some of the most attractive companies in the country have loads of customers mainly because of their offers. Whether you like online sports betting in Kazakhstan or prefer casinos, you will find rewards, such as cashback, free spins, free bets, and reload bonuses. The more advanced iGaming platforms also offer advancebets, Acca boosts, and even VIP clubs.

The fact that most proposals have user-friendly conditions doesn't mean you shouldn't check them before you start betting. Apart from the minimum deposit amount, you need to make sure you know more about the rollover condition, minimum bet, the promo's duration, and more.
Which Betting Features And Option Offered By Bookmakers in Kazakhstan Stand Out?
The betting features and options offered by bookmakers in Kazakhstan that stand out can be found in the list below.
Cash Out
Cash Out is a feature you can find while using some of the best betting sites in Kazakhstan. It is used by punters who want to secure their profits early in the game. This is achieved by settling your bet before the specific event concludes.

 

Live Streaming
Despite not being as popular as Cash Out, Live Streaming is an option found on multiple leading platforms. As its name implies, this betting feature lets people watch the action as it unfolds. Even though most bookies that offer it have their own live streaming services, some companies work with third-party brands.

 

Live Sports Betting
Live Betting is a must if you like wagering on sports events in real-time. The good news is that this is among the most widespread online betting features in Kazakhstan and other countries. Apart from some pre-match markets, live betting will also provide you with additional options.

 

Statistics
Some betting operators in Kazakhstan may provide punters with different detailed sports statistics. Although some punters won't use them, these statistics can make a huge difference when betting on some sports.
Which Are The Preferred Payment Options For Online Betting in Kazakhstan?
The preferred payment options for online betting in Kazahstan are banking cards and e-wallets. That's why these deposit and withdrawal solutions are available on a wide range of platforms. However, some punters in Kazakhstan prefer using other payment alternatives, such as bank transfers and cryptocurrencies. Hence, you can often come across these options while browsing a given iGaming site.
Most betting platforms allow Kazakh punters to make instant deposits, but withdrawals take a few days. In terms of the currency, the KZT is usually one of the available options. Still, some brands also have some alternatives, like RUB, EUR, and USD.
In most cases, online bookies/casinos do not have additional fees, but this largely depends on your preferred payment alternatives. For example, making a large deposit via bank transfer may cost some money.
---
Kazakhstan and Mobile Betting
Take a look at some of the leading Kazakhstan betting companies or choose one of the best international iGaming operators, and you will see they offer mobile apps and mobile versions of their desktop sites. That's because mobile betting is becoming increasingly popular in Kazakhstan, as well as other countries.
The mobile apps and website versions usually offer the same things. However, some people prefer Android and iOS because they can receive notifications and special bonuses.
Some exceptions exist, but the leading iGaming names offer their desktop and mobile customers the same things. This means people can use the same markets, odds, features, and even bonuses.
Are Online Casinos Popular in Kazakhstan?
Yes, online casinos are popular in Kazakhstan. Despite the fact most punters in the country prefer sports, casinos have their share of loyal fans. That's why there are loads of online casinos that people can choose from.
Whose who don't want to read Kazakhstan betting tips and wager on sports can find an abundance of online slots, live casino games, poker, and jackpots. Even though most casinos don't develop their own games, they work with the best software suppliers. As a result, people have the chance to try the best games in the world from the comfort of their homes.
The Popular Sports For Online Betting in Kazakhstan
Before you start reading some of the latest Kazakhstan betting predictions, here is a list of the most popular sports for online betting in the country.
Boxing
People who like sports in Kazakhstan know that boxing brings together many punters. Since this is the country's most successful Olympic sport, it doesn't come as a surprise people wager on it. People can also punt on international boxing events besides punting on people, such as Kamshybek Kunkabayev.
Wrestling
Another sport that is really popular in Central Asia and Kazakhstan is wrestling. The Kazakhstan Wrestling Federation is responsible for the events in the country. Apart from traditional wrestling, there is a separate sport known as Kazakh wrestling. One of the most well-known Kazakh wrestlers is Kazhymykan Munaitpasov.
Weightlifting
Weightlifting is not the most popular sport among online bettors, but the sport plays a vital role in Kazakhstan. Besides the fact that the country holds several Olympic records, Kazakh weightlifters are known as one of the best in the world. Although some of the doping scandals affected the sport's popularity, weightlifting continues to be among the most loved sports among Kazakh online bettors.
Football
Football is the world's most popular sport, so people in the country shouldn't be surprised by betting on it. Naturally, most bettors are interested in the Kazakhstan Premier League, the top echelon of soccer in the country.

In addition to punting on the local competitions, Kazakh bettors can wager on the hottest leagues worldwide. Every online bookie in the country allows them to choose from multiple football leagues.
Cycling
Due to Kazakhstan's geographical location, cycling is one of the most popular sports in the country. This automatically makes it among the go-to options for online betting. Unfortunately, gaming sites often underappreciate cycling. Hence, there aren't that many events to punt on, apart from the Tour de France and a few other popular tracks.
---
The Kazakh Bettor
Kazakhstan is an interesting country when it comes down to population.

Although there are several religions and ethnic groups, most people who punt online are men. They like sports, especially those mentioned above, which explains why they are accessible on many iGaming operators. Of course, some people prefer slots and other popular casino titles, so numerous iGaming operators offer casino games.
---
Kazakhstan Online Betting FAQ
Is online betting legal in Kazakhstan?
Yes, online betting is legal in Kazakhstan because no laws regulate it.
Are there any taxes for Kazakh players on their winnings?
No, there are no taxes for Kazakh players on their winnings.
Can I open an account and play with KZT?
Yes, you can open an account and play with KZT, but most bookies and casinos offer many other currencies.
Are there any betting restrictions for Kazakh players?
Yes, Kazakh players under 21 years of age are not allowed to gamble.
Can I use an online bookmaker that does not have a license from the Ministry of Culture & Sport?
Yes, you can use an online bookmaker that does not have a license from the Ministry of Culture & Sport.
Can online betting operators obtain a valid license in Kazakhstan?
Yes, online betting operators can obtain a valid license in Kazakhstan.
---
Betting in Kazakhstan – Final Verdict
Following this review, it seems like Kazakhstan is one of the many Asian countries where online gambling is yet to be regulated. For now, people have the chance to access some of the best online betting websites in the world from the comfort of their homes. This explains why the biggest names in the business accept Kazakh punters.
Although the local government issues licenses to betting operators, most brands use permits from countries like Malta and Curacao. Fortunately, these licenses guarantee that the platforms are safe to use.