Top Online Bookmakers in Ecuador
Find out which are the best Ecuadorian betting sites in the table below. Learn about their bonuses and proceed further to read more regarding their pros and cons.
Top Betting Sites in Ecuador Ranked
---
Introduction
Ecuador is a South American country that borders Peru and Columbia and is home to the famous Galapagos Islands. The country has a population of over 17 million and uses the American dollar as its national currency. Originally a country that was a South American gambling hub, gambling has since become illegal.
As a result of its reversal of past gambling laws, this best betting sites in Ecuador guide will explain its current laws. Furthermore, it includes Ecuador's top 8 online betting sites and explains more about Ecuadorian sports betting. Likewise, additional information is provided relating to Ecuadorian payment methods, betting features, mobile options and whether online casinos are legal.
Interesting facts about betting in Ecuador
Ecuador is a country that was once seen as the Las Vegas of South America before gambling was made illegal. With a gambling history that thrived for over 50 years, many exciting facts are worth exploring. Here is six that raised our eyebrows:
The first gambling regulation in Ecuador was enacted over 50, making all forms of gambling legal in the country until 2011.
In the 1960s, Ecuador was compared to Las Vegas due to the large number of casinos located in the countries hotels.
Since 2011 and the closure of all betting establishments, the only betting options available to Ecuadorians are online sportsbooks and casinos.
Due to its cultural heritage, blood sports remain legal in Ecuador, as do bullfighting and cockfighting.
After Executive Decree No., 873, over 20,000 employed by the gaming industry lost their jobs.
As of 2021, it is estimated that there are over 460 online betting sites that actively promote their services to Ecuadorian players.
Gambling Legislation and Laws in Ecuador

All forms of gambling in Ecuador were legal before 2011, when Executive Decree No. 873 went into effect. Upon it being enacted into law after a May 2011 country-wide referendum, all betting establishments in Ecuador were closed. The only exception to Executive Decree No. 873 is the national lottery.

While Executive Decree No. 873 does not specifically mention online gambling, it is technically considered illegal. However, there are no laws that regulate online betting, nor is there any evidence of enforcement by authorities against those who engage in online betting activities. Resultant of the lack of enforcement, locals are free to play online without fear of reprisals by government authorities.
What are the Top 8 Online Betting Sites in Ecuador?
The top 8 betting sites in Ecuador include 1xBet, Betway, 22Bet, Sportaza, William Hill, Pinnacle, BetWinner and Parimatch. As Ecuadorian's have a never-ending selection of online bookmakers, we have created a list of the top 8. Each bookmaker in the list is reputable, trustable, licensed and regulated.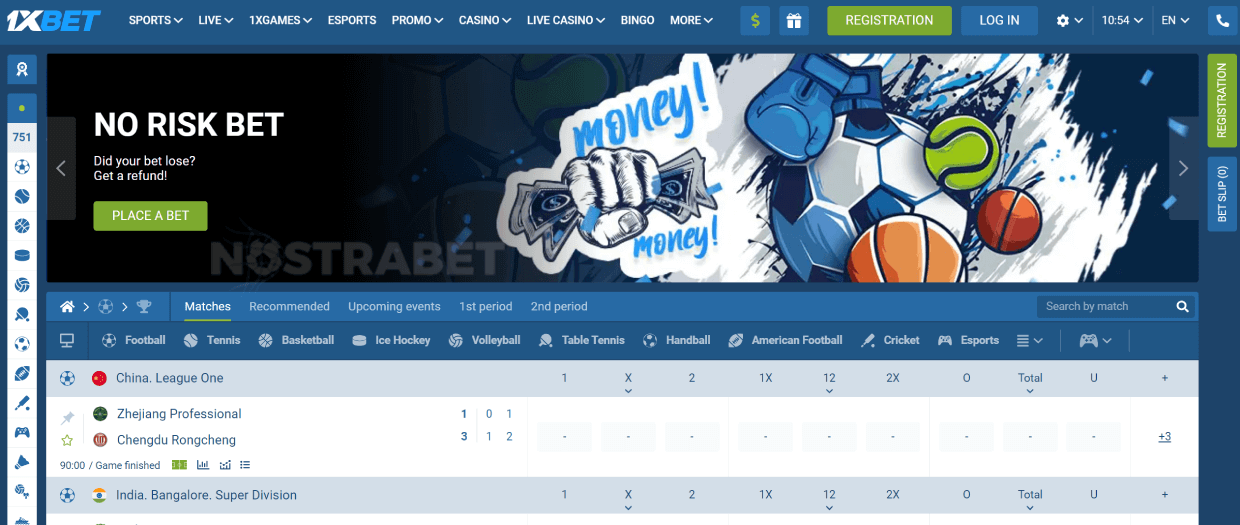 1xBet Pros
Features 28 sports markets for pre-match and live betting
Offers free to watch live streaming and in-play betting
High usability and overall interface quality
1xBet Cons
Some game restrictions may apply in the 1xbet casino

Betway Pros
Pre-match and in-play betting for over 25 markets
Offers hundreds of betting markets for football
Access to the Betway blog and Features and free betting tips
Betway Cons
Cryptocurrency payments unavailable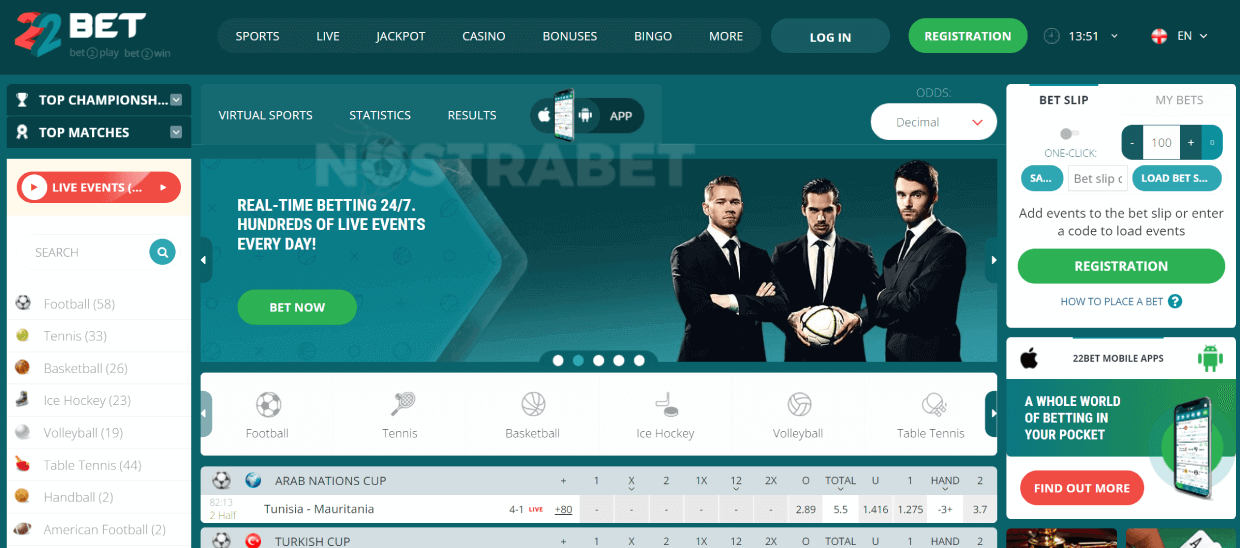 22bet Pros
Excellent usability and player-intuitive features
Access to match and player statistics
A generous collection of casino and live dealer games
22bet Cons
Does not offer live streaming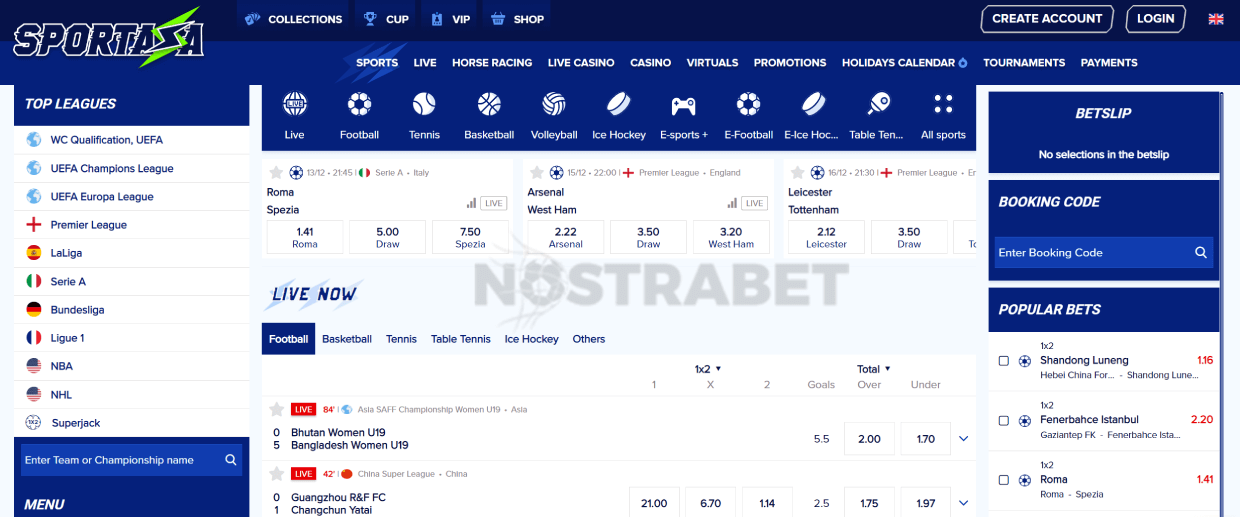 Sportaza Pros
Higher than expected betting odds
Pre-match and live betting is available
Excellent range of sports and casino promotions
Sportaza Cons
Live streaming is unavailable

WilliamHill Pros
Excellent reputation and award-winning platform
In-play betting and live streaming courtesy of Betting TV
Daily sports promotions included enhanced odds
Android and iOS friendly
WilliamHill Cons
Limited resources beyond post-match results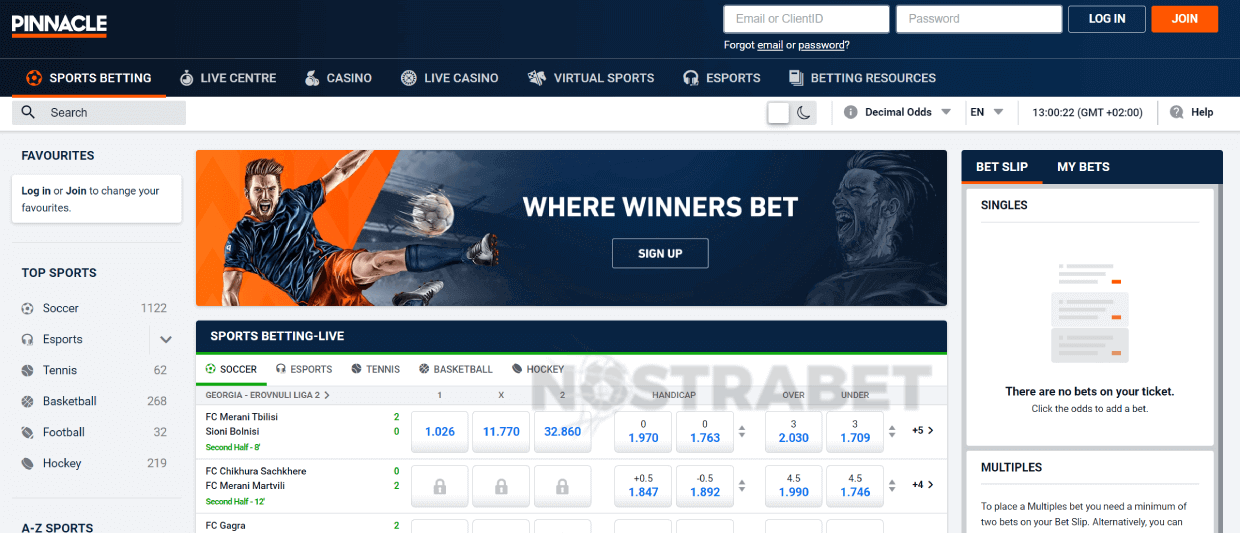 Pinnacle Pros
Over 1,000 monthly sports events
Offers an online casino, virtual and esports
Excellent social media presence and dedicated support centre
Pinnacle Cons
Live streaming is not an available feature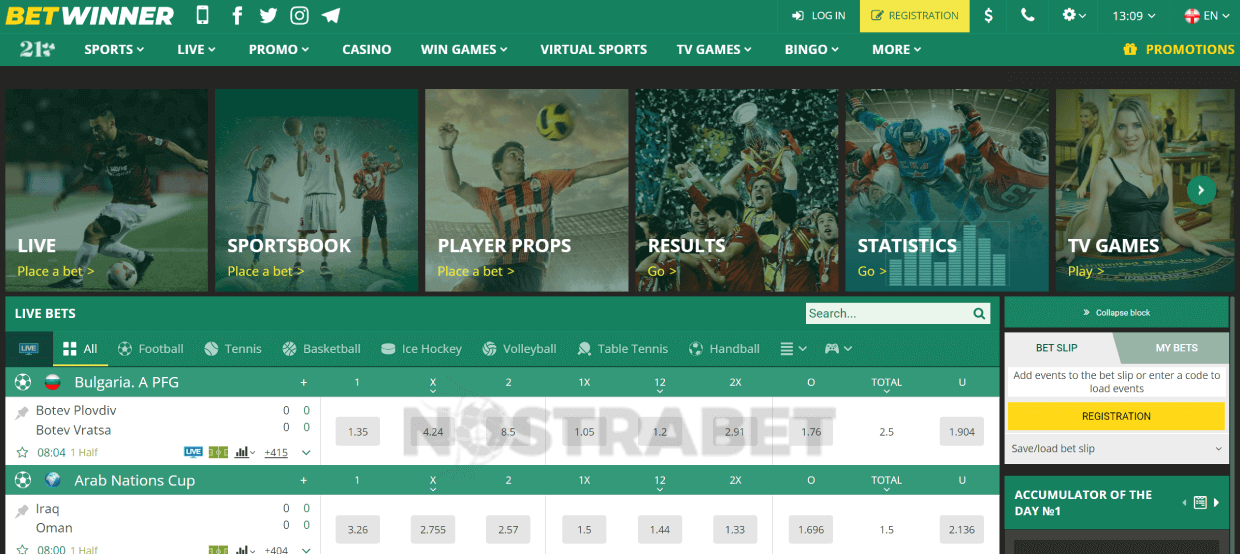 BetWinner Pros
Excellent representation for over 30 sports
Online casino with more than 1,500 games
Cryptocurrency-friendly
BetWinner Cons
Website needs updating

Parimatch Pros
Over 20 sports markets available for pre-match betting
Excellent odds for football, baseball and tennis
Offers generous promotions
Parimatch Cons
Not so many payment methods available
Competition between Operators
Due to the legal climate in Ecuador pertaining to gambling, competition between land-based operators is not applicable. However, online competition between operators is aggressive amongst the more than 430 online operators catering to Ecuadorian bettors.
Resultantly, this has led to bookies increasing the range of services they offer. Moreover, it has resulted in more aggressive promotional tactics, much to the benefit of Ecuadorian punters. For the most part, competition favours those two areas, although competition has also fueled aggressive marketing campaigns. Thankfully, healthy competition has removed the threat of monopolies as competing bookies are owned by multiple corporations.
Bonuses from Ecuadorian Bookmakers

Ecuadorians may not have the liberty to accumulate loyalty bonuses at land-based gaming facilities, but they do with Ecuadorian bookmakers. The rewards available from Ecuadorian online bookmakers provide punters with a wide range of opportunities. Most bookies offer new player bonuses and exclusive free bet and reload bonus opportunities for returning bettors.
Betting Features and Options in the Ecuadorian Bookmakers
As an established industry that caters to the preferences of its customers, Ecuadorian bookmakers offer a variety of betting features and options. Unlike land-based sports betting, where restrictions govern the features they offer, online bookies have greater liberties. As such, they include options like live streaming, in-play betting and early cash outs.
Cash Out
A frequent addition with most Ecuadorian bookmakers is the cash-out. This straightforward option puts players in the driving seat when punting on sports. If a sporting event is less likely to produce positive results at any time, bettors can cash in the bet slip. While this comes at a cost, it is minimal in comparison with the possible losses.

 

Competitive Odds
Competitive odds are a standard for any bookmaker that expects to stand a chance in the Ecuadorian market. As odds are provided for all sporting events, this feature is included for pre-match, live, esports, and virtual sports betting.

 

Live Streaming
Live streaming is another feature most punters expect from online bookmakers as it provides greater flexibility. Bookmakers offering this feature will include local and international sports events and offer it at no cost.

 

Live Betting
Live betting is now a mainstay for online betting sites that offer sports betting. This feature is self-explanatory and includes options for betting on in-play events with real-time odds. It is also frequently available in combination with live streaming.
What are the available Payment Methods in Ecuador?
The available payment methods Ecuadorians have at their disposal include their choice between credit cards, ewallets, bank deposits and cryptocurrencies. The most frequently offered in terms of availability are ewallets, while cryptocurrencies follow closely behind. The main attraction to the two is their propensity for anonymity and the added sense of privacy.
However, using ewallets and cryptocurrencies does come at a cost due to processing fees. Although minimal, some punters may find them less appealing if depositing smaller amounts. For deposit limits, Ecuadorians will find the average is $10 USD, while withdrawals range from $20 to $100.
---
What are the Mobile Betting options in Ecuador?
Like most parts of the world, the mobile betting options for Ecuadorians are mobile apps and mobile websites. The benefit to this is that Ecuadorians can choose which suits their particular situation. If a frequent mobile bettor, the better of the two is the mobile app. It automatically updates the app's background. As apps allow punters to remain logged in, this reduced time restraints when live betting. However, the mobile website may be the better solution for punters wanting a greater degree of privacy if using shared devices. By accessing bookies via a mobile, histories can be deleted to ensure their activity is never compromised. Moreover, mobile websites do not permit users to remain logged in, which adds to overall user protection.
Are Online Casinos available in Ecuador?
As we have explained in our coverage of the legalities of betting in Ecuador, online casinos are available in Ecuador. The availability includes an impressive number of selections for casino games. The majority of those fall into a small handful of categories, such as slots and card games.
However, this is just a fraction of the type of casino games online casinos offer Ecuadorians. Beyond the typical games like slots, Ecuador online casinos feature live dealer games, video poker, scratchcards and instant win games.
As for the legalities, Ecuadorian law does not mention that it makes playing online illegal activity. Therefore, the freedom to access online casinos is at the discretion of each player. They will not face any legal repercussions nor be denied access by the casino.
What are the Leading sports for betting in Ecuador?
The leading sports for betting in Ecuador are football, baseball, basketball, volleyball and tennis. As you can imagine, many Ecuadorians are familiar with these sports and share a passion for leading sports when punting online. To provide some credibility about the leading sports in Ecuador, here is a brief overview of each.
Football
Football is considered a national sport for almost all countries that make up South America, and Ecuador is no different. As a leading popular Ecuadorian sport, punters enjoy betting on regional teams, national tournaments, and international events.
Baseball
Baseball is a leading sport influenced by Ecuadorian national competitions and international competitions. While less favoured than football, it remains a leading sport for betting among Ecuadorians.
Basketball
Basketball place as a leading sport is largely due to the national basketball league and The Liga Ecuatoriana de Baloncesto. In addition, basketball is a popular sport within the Ecuadorian school system.
Volleyball
Volleyball holds importance to Ecuadorian betters as the country invented Ecua-volley, a unique game variant. This has resulted in Ecua-volley being played throughout the country, other South American countries and the U.S.
Tennis
Ecuadorians preference for betting on tennis stems from the country hosting the Ecuador Open. As an ATP tour tournament, it has gained prominence and produced top-ranked players like Andrés Gómez.
---
The profile of a Ecuadorian Bettor
The profile of an Ecuadorian bettor shares many characteristics seen by bettors in other countries. As betting is seen as a masculine activity, most punting on sports is male. The average age was unobtainable, but age is a less relevant factor during profiling, with sports being prominent in the country.

Unfortunately, economic data was also less forthcoming as the country has an unemployment rate of near 50 per cent. However, as the average income is $300, the average bettor falls into the lower percentage of income earners.
---
FAQ about betting in Ecuador
Is online betting legal in Ecuador?
No, Ecuador does not have legislation that specifically makes online betting illegal in Ecuador.
Are there any taxes for Ecuadorian players on their winnings?
No, as gambling venues are illegal in Ecuador, taxation is irrelevant.
Which is the main currency for betting in Ecuador?
The main currency for betting in Ecuador is the U.S. dollar.
Are there any betting restrictions for Ecuador players?
No, online bookmakers do not apply any betting restrictions for Ecuadorian players.
Is it safe for Ecuadorians to bet online?
Yes, all bookmakers and casinos offering betting services in Ecuador are licensed betting companies.
Which is the best bookmaker for football betting in Ecuador?
While all bookmakers in our top list of betting sites in Ecuador are ideal, 1xBet stands out as a favourite.
If I am caught betting online, will I be fined?
No, there are no laws in Ecuador that apply to online betting. Therefore, there are no fines levied against those who punt online.
---
Our Final Verdict on betting in Ecuador
Considering Ecuador's past approach and legalization of gambling and the current laws expressively making it illegal, Ecuadorians have a surprisingly large number of options they can avail themselves of. This is good news for bettors as their liberties are not thwarted by an overzealous government looking to limit their freedoms.

Fortunately, this allows Ecuadorians the freedom to bet as they wish and choose from a growing list of online betting sites. Whether conditions and liberties in the country will adapt to the growing acceptance of land-based betting in South America is anyone's guess. However, there is hope, and punters are free to do as they like until that time.