How to boost our chances at Sports Betting
As human beings, we have the drive to be successful at most things that we do. Sports wagering is certainly no exception
With the continually changing times that we live in, how can you risk less and boost your successes when sports betting? In this article, we'll be sharing our best hints, tips, and advice for making your sports betting hobby more responsible and successful.
So tag along as we investigate the ins and outs of sports betting. We hope that we can help you to improve your sports wagering game.
Gamble Responsibly
Before we continue, however, we must remind you that sports betting is a risky activity. There's no such thing as a sure thing, and there are no guarantees. We cannot promise that any of the information found here will guarantee you a successful bet, nor can we take responsibility for any losses you may accrue. We do hope that you enjoy this article and that the information takes you to the next level.
begambleaware.org
---
Essential Tips for Profiting from Sports Betting in 2020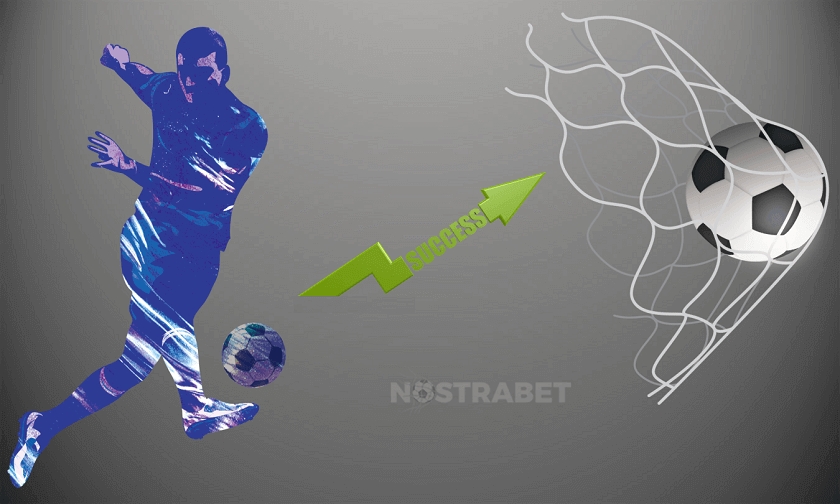 Whether you're wagering on hockey, basketball or even the elections, there are certain things that you can apply to your sports betting career that will indubitably help improve your success rate. Also, make sure you choose one of the best bookmakers in your country, which will guarantee you a fair play.
In this category, we'll be taking a closer look at some of those things and giving you hints and tips about them.
Tip #1 – Use strategies
Whether you're living in the present year, or you were alive in the 1700s when sports betting truly began, this is one of the best pieces of advice we could ever give you. Have a strategy. Whether it's a very simple strategy or an incredibly advanced strategy, strategies will help you to bet wisely.
Go through our list of betting strategies and choose the one that suits you best, because it will not only help you to budget better, but it can help you prevent wild wagering. How?
Strategies help you to focus on a specific way of placing your wagers. By doing so, it cuts down on your wild sports betting activities. This is simply because you become hesitant to wager randomly when you could be advancing your strategy instead. Let's look at a few simple strategies which could be of use to you.
---
Tip #2 – set up a betting bankroll
We've all been in a situation where the conditions seem just right, the stars all seem to have aligned, and this wager just looks absolutely perfect. But we're on our last €/$/£50. Do we risk it?
Overspending is always a temptation, and so is risky and irresponsible gambling. One of the best things you can do for yourself as a sports bettor today, is to set up a betting bankroll.
A betting bankroll is a number of budgeted funds that are solely reserved for the purpose of wagering.
What about your personal finances? They remain untouched. Decide on an amount that you're willing to add to your betting bankroll – either monthly or on a once-off basis. Then determine a betting budget that fits into your strategy and your bankroll, and stick to it. You'll thank yourself later.
---
Tips #3 & #4 – bet on what you know, and do research
You're almost guaranteed to do better with your sports betting if you bet on sports that you already have a knowledge base about. If you don't fully understand what's happening, in the match, on the field, or whatever you're betting on, then you're more likely to overlook important details.
Therefore, one of the best ways to improve your sports betting results is to bet on things that you know about. Bet on sports that you're passionate about, but don't wager with your heart. Alternately, if you'd like to try something new, but aren't very knowledgeable about it, research is your friend.
It's never too late to learn something new. If you put in the effort, you can learn all of the things you already know about one sport in another sport. It doesn't stop there. An article like this doesn't really have space to tell you all about the various tips for specific sports. However, if you do research about betting on particular sports, you'll find information relating specifically to those topics.
---
Tip #5 – Find a trustworthy operator
Probably one of the things that will most affect your sports betting career is the sports betting operator that you decide to use. Whether you go with an online bookmaker, a sportsbook, or a casino with an associated bookmaker, you should pick carefully.
We're going to list a few things you'll want to look at before you choose a bookmaker.
Licensing and security
Before you choose to sign up with a sportsbook or bookmaker, always ensure that they are legally licensed betting sites. Any betting operator that's not licensed by a gaming authority or gambling commission may not operate legally.
Once you've confirmed that they are licensed, you should make sure that they're permitted to operate in your area. Every different gaming authority and gambling commission can only license sportsbooks to work in specific areas.
You should also read the privacy policy, to make sure that they won't be sharing your personal or financial details with any third parties. Additionally, they should have up-to-date data encryption to ensure that your gambling activities are safe.
Payment options
Any bookmaker that you choose to use should have a range of payment options available. Preferably, they shouldn't just have your payment option of choice, but a variety of other alternatives too. Check that the payment methods on offer are safe and secure. Additionally, make sure that the operator doesn't have a reputation for taking too long on processing payments.
Variety
When you sign up for a sportsbook or betting operator, you want them to have options for the sports that you want to bet on. Not only that, but you should be able to use any promotions or bonuses that are on offer on the sport that you prefer.
Customer service
Somewhere along the line, you are going to have a question or encounter a glitch, even at the most trustworthy operator. When this happens, you'll want to be sure that you can easily contact a customer support team. Check if your operator has multiple options for contacting the customer support, and for how many hours each day customer support is available.
Read reviews of past clients and present clients to find out whether or not the customer service generally has issues. If something goes wrong, and the customer service team is well-trained and efficient, that goes a long way towards helping an operator's reputation.
---
Conclusion
We hope that you've enjoyed these essential hints and tips about how to boost your chances and still be responsible when you're sports betting. We wish that we could give you much more information, but an article like this doesn't really have space for more than the basics. However, as you go into the rest of your wagering career, these basics will always serve you well.