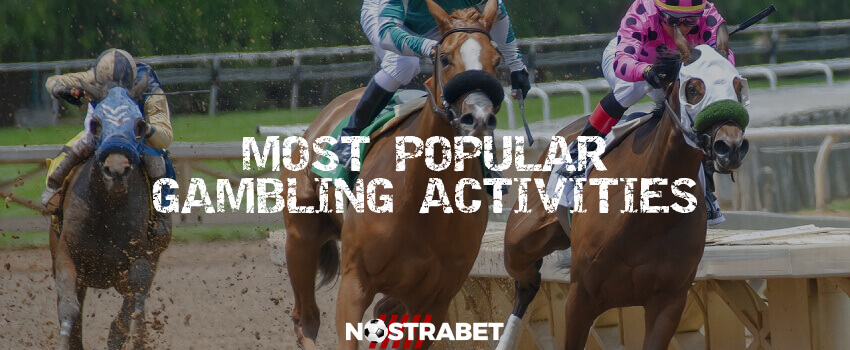 There is no arguing that online gambling is growing in popularity by the day. People from all parts of the world gain access to numerous iGaming operators that allow them to experience all kinds of options. Some sites have much more alternatives than others, but this doesn't mean that people are interested in everything.
Thanks to Nostrabet.com, we can see that only 32.4% of online bettors are interested in casino games. "Online casinos are becoming a gathering hub for gamblers worldwide because of what they offer. However, betting on sports continues to be more popular, especially in some parts of the world", said Kristiyan, the casino expert at Nostrabet.
Although many people interested in online betting prefer playing slots and other casino games, others want to have fun with other things. So, let's learn more about the most popular online gambling activities and what people focus on.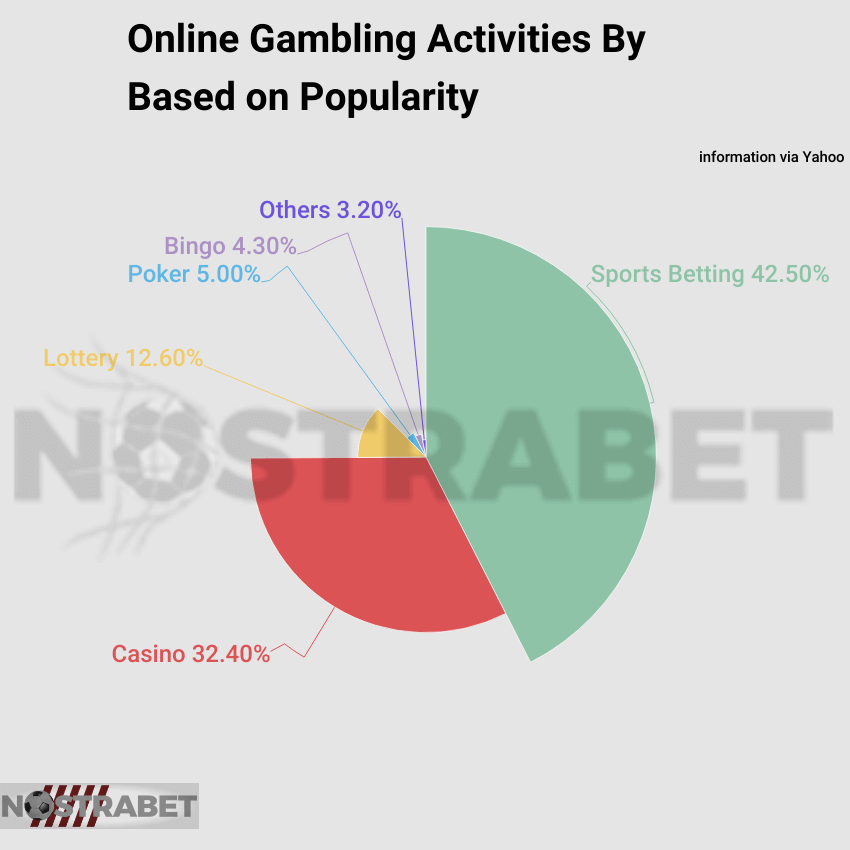 ---
Sports Betting
It probably doesn't come as a surprise that sports betting is topping the chart regarding the most popular online gambling activity. People have been betting on sports for many years before the arrival of online betting, which is why many of them decided to use to switch to the online format.
Around 42.5% of iGaming fans are interested in sports betting, which is why the majority of operators have a sportsbook. There is no argument that some sites are better than others, but most have similar options.
The sports section consists of sports, offering numerous events to bet on. Even though there are many exceptions, in most cases, popular sports offer more markets. The latter have different odds, depending on how difficult it is to predict them.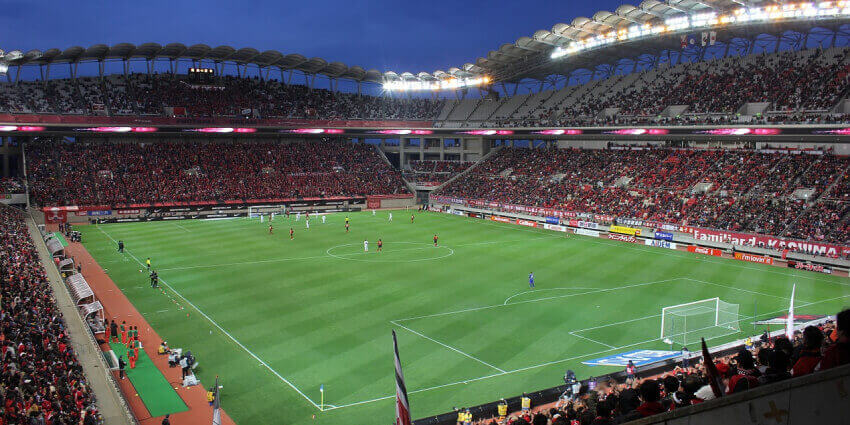 What's interesting about sports betting is that some of the world's leading online bookmakers provide a wide range of features. Online bettors can use many more options than those interested in a land-based betting shop. In addition, to live betting, customers can also avail themselves of Cash Out, Edit Bet, Bet Builder, Live Streaming, and many other alternatives, depending on the platform.
Lastly, sports betting platforms are famous for giving people a wide range of bonuses. Many are short-termed and can only be used while betting on a specific event. However, most top-tier operators also have long-term offers.
---
Casino
As mentioned, around 32.4% of online bettors are interested in using a casino. Therefore, online casinos have grown exponentially in the last couple of years. Even more impressive is that many leading sports betting platforms have also started offering casino games.
When talking about online casinos, we must remember that most of the operators are available in many countries. Despite the need for a license from each jurisdiction, those places find a way to offer their services. Consequently, gamblers often use offshore casinos because they provide them with more options.
But what kind of options are we talking about? A quick look at some leading online casinos reveals that they have more than 4000 games. This eye-watering number will grow more because of the casino's partnership deals.
While some operators take the time to develop their own titles, top-tier online casinos don't do that. Instead, they work with leading software suppliers and give users access to their titles. Companies like Pragmatic Play, NetEnt, Evolution Gaming, and Microgaming have been at the forefront of this business for years.
Like top-tier sportsbooks, companies that offer online casinos also have different features and bonuses. Many of them give users access to free slots and often have options like free spins. Unsurprisingly, almost all casinos offer Live Casino titles that have a real croupier.
---
Lottery
It may come as a surprise, but the above data reveals that 12.6% of online bettors are interested in lotteries. This explains why many leading sportsbooks and casinos also have a stand-alone lottery section.
When talking about lotteries and online gambling activity, we have to mention that you can come across two types of options. The first kinds of websites provide popular lotteries, such as Mega Millions, worldwide. They include the leading lotteries and let people purchase tickets and put their luck to the test.
Although these options are famous, some gambling sites host their own lotteries and offer their clients different prizes. Unsurprisingly, these places can't match the enormous rewards the big names offer, but they provide different perks. This attracts many people, which explains why we will see them even more.
---
Poker
Although some don't think poker should be a part of the iGaming industry because they consider it a sport, you can often come across this option while using some of the leading names in the business. Hence, 5% of iGaming fans prefer to play poker.
Poker is probably the most skill-based game you will find on a gambling website. That said, users will come across two different types of poker. Online poker is the first one, allowing people to play against the computer. Although it has its perks, most poker fans prefer the second option, which lets them play against other people.
What's interesting about the second poker variation is that sites usually have stand-alone poker clients that users have to get. After installing them, gamblers can join one of the many poker rooms and compete against other players.
---
Bingo
Although it was more popular before, bingo continues to have fans from different parts of the world, especially the UK. Hence, 4.3% of online bettors like bingo, which explains the growing number of bingo rooms.
While it is true that some operators provide their clients with a stand-alone bingo client, others offer different alternatives. Regardless of the site that you come across, you will see that it has at least several rooms. Besides the minimum bet requirement and maximum winnings, some of these rooms also offer unique perks.
Interestingly, online bettors who like bingo can often find special bonuses. There are also cases where they can take part in numerous events. Some of the leading bingo versions are also available on mobile devices.
---
Other Skill Gaming
Aside from everything mentioned, top-tier online betting platforms provide users with even more options. Since the possibilities grow daily, we've summarized them as other skill gaming. The data reveals that around 3.2% of online bettors like them.
When discussing other betting options, you can expect to find all sorts of alternatives. Some top-tier betting platforms are notorious for having in-house games similar to live casino titles.
Some sites have additional eSports categories that allow people to bet on numerous computer games. While talking about sports, we also need to mention the various virtual sports options. The leading names in iGaming will give bettors a chance to wager on all kinds of computer simulations.